Was ist APS Payroll?
APS hat zum Ziel, die Gehaltsabrechnung und das Personalwesen zu vereinfachen. Kunden und Partner des Softwareanbieters werden mit einer intuitiven Technologie mit personalisiertem Service und Support ausgestattet. Die einheitliche Lösung dient dazu, Workforce-Management-Aufgaben zu vereinfachen. Verarbeite die Gehaltsabrechnung in Stunden, nicht in Tagen. Automatisiere HR-Workflows, um strategischer zu sein. Verbessere den Mitarbeiterlebenszyklus mit einer Einzelsystemplattform. APS möchte dein Workforce-Partner sein.
Wer verwendet APS Payroll?
APS betreut kleine und mittelständische Unternehmen, die einen umfassenden Service für die Einhaltung von Steuergesetzen und ein einheitliches System für die Lohn- und Gehaltsabrechnung benötigen, das als kostengünstige SaaS-Lösung angeboten wird.
Wo kann APS Payroll bereitgestellt werden?
Cloud, SaaS, webbasiert, Mac (Desktop), Windows (Desktop), Android (mobil), iPhone (mobil), iPad (mobil)
Über den Anbieter
APS
Ansässig in Shreveport, USA
1996 gegründet
Telefon-Support
Chat
Erhältlich in diesen Ländern
Vereinigte Staaten
APS Payroll Kosten
Startpreis:
50,00 $/Monat
APS Payroll bietet keine Gratisversion. Die kostenpflichtige Version von APS Payroll ist ab 50,00 $/Monat verfügbar.
Über den Anbieter
APS
Ansässig in Shreveport, USA
1996 gegründet
Telefon-Support
Chat
Erhältlich in diesen Ländern
Vereinigte Staaten
APS Payroll – Videos und Bilder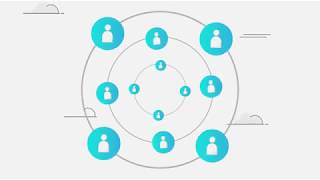 Kosten ähnlicher Produkte wie APS Payroll vergleichen
APS Payroll Funktionen
401(k) Tracking
Aktivitäts-Dashboard
Alarmfunktion / Benachrichtigungen
Anpassbare Berichte
Berichterstattung / Analyse
Bewerber-Tracking
Compliance Management
Daten-Import / -Export
Dokumentenmanagement
Drittanbieter-Integration
Entschädigungsmanagement
Kandidatenprofile
Kandidatenverfolgung
Leistungsmanagement
Lohn- und Gehaltslisten-Management
Lohn-und Gehaltsabrechnung-Reports
Lohnpfändung
Mehrere Staaten (USA)
Mitarbeiter-Datenbank
Mitarbeiterportal
Mitarbeiterprofile
Mobiler Zugriff
Personalbeschaffungs-Management
Scheck Druck
Self-Service Portal
Stellenanzeige veröffentlichen
Steuerkonformität
Trainingsmanagement
Urlaubsverwaltung
Verwaltung von Unterstützungsleistungen
W-2 Vorbereitung
Workflow-Management
Zeitverfolgung
Überweisung
Alternativen für APS Payroll
Bewertungen über APS Payroll
Michele D.
Human Resources Administrative Assistant in USA
Verifizierter Nutzer auf LinkedIn
Baumaterial, 201-500 Mitarbeiter
Verwendete die Software für: Mehr als 1 Jahr
APS meets all of our payroll needs. Great customer service and support.
Vorteile:
I've been working with APS for almost two years and being my very first experience with a payroll software I found it very easy to learn. The way this software is built and organized makes it very easy to use it. This is particularly true when you are in need to create a report. In this case you can choose one of the several ready-to-use reports from the "Report Manager" option, or you can build your own customized report that best meets your needs. Additionally, to save time and efforts the report you created can be shared among several users in different departments. Another thing I liked about APS is the excellent customer service I received in all of the inquires and issues I encountered during my job.
Nachteile:
What I liked least about this software is the fact that when you enter or modify any type of information there is no "safety net", meaning the system does not ask you to confirm your changes before leaving the tab you are in. By adding this extra step you will be "forced" to double check your entries and this can be very helpful in avoiding mistakes especially on sensitive information like bank account numbers, pay rates, or addresses. Another feature that could be implemented is to allow users to download raw data or .csv file directly from the "Analytics" tiles. Right now you can only display, look, and print the information but you cannot download the data in on Excel format. From an Human Resources standpoint it would very helpful to be able to download data such as Employee Turnover, New Hires by department, and Employee Count by month.
Antwort von APS
vor 4 Jahren
Thank you so much for your honest and enlightening review, Michele. We really appreciate your feedback. We would love the opportunity to speak with you one on one and discuss your concerns. If you could please contact April Remedies, Success Manager, at aremedies@apspayroll.com or 318-213-3263, she would be happy to talk further.
Heather N.
HR Generalist in USA
Krankenhausversorgung & Gesundheitswesen, 51-200 Mitarbeiter
Verwendete die Software für: 6-12 Monate
Quelle: SoftwareAdvice
In Betracht gezogene Alternativen:
Great but needs some updating
Kommentare: We are generally impressed but it's seems like a newer software that needs to do some updating and more frequent updating at that.
Vorteile:
Benefit management and carrier connection. Ease of use for employees and administrators. Accuracy of timekeeping and payroll. Leave of Absence event tracking.
Nachteile:
Performance Reviews. The templates are just too difficult to load as we use forms specific to each position. Editing of individual questions is not possible so we are not using this feature. Customization is lacking in benefit set-up. We are not able to create custom messages during open enrollment, add specific attachments, or select PCP for our HMO plans which is pretty standard. Notifications for Non-Banking Days. They pop up every time you go back to the dashboard. There should be a button to click I don't want to see this message anymore. Customer Service is great and responsive but sometimes you get different answers from different reps.
Antwort von APS
vor 3 Jahren
We appreciate you taking the time to review the APS system. We see that you are experiencing issues with the performance and reliability of our system. We would like you to know that we have passed your feedback on to our development team as it is our goal to provide excellent service. If you have any other comments or questions, please do not hesitate to call, message, or email your account manager. Thank you for being an APS customer!
Deanna R.
Office Manager in USA
Lebensmittelproduktion, 51-200 Mitarbeiter
Verwendete die Software für: 6-12 Monate
In Betracht gezogene Alternativen:
APS Software Use
Kommentare: Saves time. Very easy to use
Vorteile:
Integrates with our facial recognition time clock great. Easy to use and generate reports needed.
Nachteile:
I just need a little more training on the many aspects of reporting.
Antwort von APS
letzten Monat
Thank you for the awesome review, Deanna! We are glad to hear that your facial recognition time clock intergrates well with our system. We hope you continue to find our payroll system easy to use! Thank you for being a valued APS customer.
Phyllis J.
Cpmtrp;;er in USA
Computer-Software, 11-50 Mitarbeiter
Verwendete die Software für: Mehr als 2 Jahre
APS
Kommentare: I love the customer service. They are extremely knowledgeable, friendly, quick to respond, and always trying to make the experience easier for you. Sometimes I think their hands are tied though.
Vorteile:
I am able to run payroll faster. Love APS Hire and the onboarding of new employees.
Nachteile:
I find that it is behind the norm for this type of service. Help center needs revamped for looking up (not the employees), and need to allow video uploads for new hires. Think outside the box on processing payroll, not everyone does it the same.
Antwort von APS
vor 10 Monaten
Thank you for your honest review, Phyllis. We're glad to hear that you're enjoying APS Hire and the quality of support. We appreciate your constructive feedback and will pass this information along. We will also make sure our Customer Success team reaches out to you to ensure you're getting the most out of your investment in the system. Thank you for your time and for being a valued APS customer.
Karlye K.
Operator in USA
Eventservice, 51-200 Mitarbeiter
Verwendete die Software für: 1-5 Monate
In Betracht gezogene Alternativen:
Great Software from Great People! Exceptional Customer Service & Usability
Kommentare: A BREATHE OF FRESH AIR. Really good, honest people from sales through support. I had a few unique things I needed and they got me accurate answers and worked with me. The software is very proven and reliable which is their reputation and what got me interested in making the switch.
Vorteile:
The implementation was flawless. The sales team (unlike others we looked at) took extra effort to NOT over promise what they couldn't deliver. I felt like they were really there to help me. I never felt pressured for a decision. Onboarding was straight-forward and I self-guided myself through most of it. However, anytime I needed help personal customer service was right there to help. NOT COMMON WITH OTHER SOFTWARE IN THIS SPACE.
Nachteile:
APS focuses on clean functionality, which I appreciate. The UI is basic and could be improved, but it does everything I need which is what I really care about.
Antwort von APS
vor 3 Monaten
Thank you Karlye for a great review! We are so glad you have had a great experience with implementation and the sales team. Thank you for being a valued APS customer and we look forward to working with you in the future.