Was ist Elina?
Elina ist die Immobilien-Management-Plattform für Apartments mit Service und unabhängige & Boutique-Hotels, mit einem Immobilien-Management-System im Mittelpunkt. Elina bietet die ganze Palette von Immobilien-Management, Umsatz, Marketing und Verkaufsmanagement-Tools sowie Stakeholder-Management und Berichterstattung und Analytik. Diese volle Palette ermöglicht es Dir, weniger Zeit für den täglichen Betrieb sondern mehr Zeit mit Deinen Gästen zu verbringen und somit den Wachstum Deines Unternehmens zu erleben.
Wer verwendet Elina?
Expandierende Anbieter von Apartments und Ferienhäuser, die ihre Operationen durch Automatisierung zu verbessern suchen, Zeit sparen, die Rentabilität steigern und Interaktionen mit den Gästen verbessern möchten.
Elina – Details
Vestibule Marketing
2007 gegründet
Elina Kosten
Startpreis:
50,00 $/Monat
Ja, kostenloser Test verfügbar
Keine Gratisversion
Elina bietet keine Gratisversion, aber eine kostenlose Testversion. Die kostenpflichtige Version von Elina ist ab 50,00 $/Monat verfügbar.
Preismodelle
Elina – Details
Vestibule Marketing
2007 gegründet
Elina – Videos und Bilder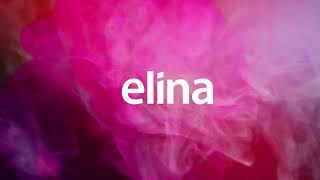 Elina – Bereitstellung und Support
Kundenbetreuung
E-Mail/Helpdesk
FAQ/Forum
Wissensdatenbank
Telefon-Support
Chat
Training
Persönlich
Live Online
Webinare
Dokumentation
Videos
Funktionen von Elina
API
Abrechnungssatz-Management
Aktivitäts-Dashboard
Alarmfunktion / Benachrichtigungen
Anpassbare Berichte
Anpassbare Vorlagen
Arbeitsauftragsverwaltung
Aufgabenmanagement
Berichterstattung und Statistik
Bewertungen
Buchhaltung
Daten-Import / -Export
Datensynchronisation
Drittanbieter-Integration
E-Mail-Management
E-Mail-Vorlagen
Echtzeit-Benachrichtigungen
Eigentümer-Aussagen
Elektronische Zahlungen
Erinnerungen
Für die Ferienvermietung
Gasterlebnis-Management
Gästekommunikation
Haushaltungsmanagement
Inventarverwaltung
Kalenderverwaltung
Kanalmanagement
Kontaktmanagement
Kreditkartenbearbeitung
Kreditkartenmanagement
Kundendatenbank
Leadmanagement
Lieferanten-Management
Marketing-Automatisierung
Mehrere Währungen
Multichannel-Management
Online-Buchung
Preis- / Margen-Management
Provisionsmanagement
Rabattmanagement
Rechnungsmanagement
Reservierung-Management
Reservierungs-Management
Verfügbarkeit-Management
Vorlagen-Management
Webseitenintegration
Website-Management
WordPress-Integration
Zahlungsabwicklung
Zimmerbuchung
Siehe die vollständige Fewo Software (Ferienwohnungsverwaltung) Liste
API
Abrechnung & Rechnungsstellung
Abrechnungssatz-Management
Aktivitäts-Dashboard
Angebotsmanagement
Anpassbare Vorlagen
Benutzer-Management
Berichterstattung / Analyse
Berichterstattung und Statistik
CRM
Catering-Management
Daten-Import / -Export
Datensynchronisation
Drittanbieter-Integration
Einzelne Immobilie
Elektronische Zahlungen
Ertragsmanagement
Front Desk Management
Für die Ferienvermietung
GDS-/OTA-Integration
Gasterlebnis-Management
Haushaltungsmanagement
Instandhaltungsmanagement
Integrierte Buchführung
Inventarverwaltung
Kalenderverwaltung
Kanalmanagement
Kreditkartenbearbeitung
Kundendatenbank
Marketing-Automatisierung
Mehrere Immobilien
Mehrere Standorte
Mehrere Währungen
Mitarbeitermanagement
Multichannel-Management
Online-Buchung
Preis- / Margen-Management
Rabattmanagement
Raten-Management
Rechnungsmanagement
Reservierung-Management
Reservierungs-Management
Review Management
Spa-/Aktivitätsmanagement
Treueprogramm
Verfügbarkeit-Management
Verkaufspunkt POS
Verlängerter Aufenthalt
Wartungsplanung
Zimmerbuchung
ACH Zahlungsabwicklung
API
Aktivitäts-Dashboard
Aktivitäts-Verfolgung
Alarmfunktion / Benachrichtigungen
Anpassbare Berichte
Anpassbare Vorlagen
Arbeitsauftragsverwaltung
Aufgabenmanagement
Berichterstattung und Statistik
Buchhaltung
Daten-Import / -Export
Dokumentenmanagement
Dokumentenspeicher
Drittanbieter-Integration
Echtzeit-Benachrichtigungen
Echtzeit-Berichterstattung
Elektronische Zahlungen
Erinnerungen
Finanzberichterstattung
Hintergrund-Screening
Instandhaltungsmanagement
Kalenderverwaltung
Kanalmanagement
Kommunikationsmanagement
Kontakt-Datenbank
Kontaktmanagement
Kostenverfolgung
Kreditkartenbearbeitung
Kreditüberprüfung
Kundendatenbank
Kundenportal
Kundenspezifisches Branding
Leadmanagement
Leerstandsmanagement
Mieter-Nachverfolgung
Mieter-Portal
Mietverträge nachverfolgen
Online-Zahlungen
Personalverwaltung
Rechnungsmanagement
Self-Service Portal
Steuermanagement
Transaktion-Überwachung
Transaktionshistorie
Vorlagen-Management
Wartungsplanung
Website-Management
Wiederkehrende- / Abonnement-Abrechnung
Zimmerbuchung
Fiona E.
Owner in Guernsey
Verifizierter Nutzer auf LinkedIn
Verwendete die Software für: Mehr als 1 Jahr
Product is everything I needed and more. Great support team. I'm a really happy customer.
Vorteile:
My self-catering complex has 12 cottages available for holidays & for short-term rentals, so was needing a system to cope with stays between 2 days - 3+mths. After much research, I selected Elina and couldn't be more pleased. Elina, together with a new website, has increased my booking and we are now operating at over 95% occupancy April - October and 90% occupancy annually. The best features for me are - - Automatic collection of (2-stage) payments. I now rarely have to get involved with this process. - Ability to specify arrival/depart days, min/max length of stay (my standard set-up), & then open up a cottage for e.g. a much shorter-stay, or a `non-standard arrival day, to fill any gaps. - Integration with Staah, so a 2 way integration with many appropriate OTAs - Slick customer-facing booking-engine gives a clear booking process. Branded to look like my own website, including URL (with SSL certification). - Very flexible & easy to use promotions tool. - `Guest Lounge is also a great feature and should be a real USP, as many providers don't offer this. Has contributed to making compliance with GDPR easy, as guests can view their personal data held. - Continually upgrading & revitalising system, which is very reassuring. - Customer service I know it has been said in previous reviews, the support has been fantastic. Good (although could be better) user guides and how-to videos also.
Nachteile:
- Would be good to have a mobile-responsive system, so that working off-site on an iPad, or iPhone is easier. - The back-end property management system is looking a little dated and therefore doesn't reflect/promote the quality of the excellent functionality - Lots of clicking between screens when making a reservation manually - Marketing tool is not as swish as it could be. As I understand it, there are plans to improve all/most of the above though, which would be great.
Antwort von Vestibule Marketing
vor 3 Jahren
Fiona - thanks for the review. Really pleased we have another satisfied customer!
Verifizierter Rezensent
Proprietor in UK
Verifizierter Nutzer auf LinkedIn
Gastgewerbe, 11-50 Mitarbeiter
Verwendete die Software für: Mehr als 2 Jahre
Feature rich PMS and Booking Engine
Kommentare: Like all migrations, Moving to Elina was painful to begin with. However, once we got to know the system its fast, quick and intuitive, and has been getting even more so with the user interface improvements that have been rolled out over the last 12 months
Vorteile:
Elina is incredibly feature-rich. It delivers most of the requirements of a dedicated Property Management System and while also being a powerful Booking Engine. The redesign of the booking engine last year produced a very powerful sales process for guests making bookings online. A strong relationship with STAAH makes the integration for channel management quick and easy.
Nachteile:
The accounting and invoicing modules need updating, something that the team at Elina have been working on in the last year. The customer support team are lovely, very very helpful and know their product inside out. To maintain the level of support as they do means that response times can suffer sometimes in busy periods. They do however always deliver a resolution!
Antwort von Vestibule Marketing
letztes Jahr
Thanks for writing a review and highlighting the importance of reservations, guest and company data - which is kept for the duration of a customers time with elina and is exportable via excel or API. We know how important and valuable you data is and hope you are now nuturing your data in elina
Vinayak c M.
CEO in Vereinigte Arabische Emirate
Verifizierter Nutzer auf LinkedIn
Gastgewerbe, 11-50 Mitarbeiter
Verwendete die Software für: Mehr als 1 Jahr
Due you due diligence and ask for a live view rather than a demo report
Kommentare: When we reached their CEO to hear our problems rather than listen and understand he turned the system off! In they end they wanted to reach a financial settlement on the basis we do not leave any reviews about the system not functioning. We pleasantly declined and wanted to warn potential customers from wasting their money and time on false promises.
Vorteile:
The product simply does not function and causes more errors in your reportings. There are no Pro due to this.
Nachteile:
1) Owners Report- Does not work. The system can not give you the basics, ask them to show you a Room Revenue for a single property from Airbnb, Booking.com and Expedia- It does not happen. Don't fall for the demo report ask them to show it live. Their solution to us was to manually adjust the entries in the system to get a correct report for owners. Do not also believe that it will be upgraded, in 15 months we worked with them it did not get done. 2) In the reporting the date format is reported as a text and not as dates and the system does not give you number off nights stayed. 3) Everything you ask them costs 150 pounds to get an answer. If you want to see how their API works they will charge you, if you want to have a conversations with them on developing some thing before the conversation they will charge you. 4) Do not do the website with them, they use outdated tools and then start charging you extra to do upgrades. In 12 months we could not get a client to get to the final reservation page on the website cause of their coding. 5) No consistency in their software, when you print reports in some reports the property comes up as a descriptions, in others as a short code in others a full name. Despite several requests this never got done. 6) Very complicated to add customers, owners and suppliers. 7) Not many partners want to work with them cause of their approach. We asked a few companies if they can do an integration with them and most said NO
Karol M.
Head of Revenue in UK
Verifizierter Nutzer auf LinkedIn
Gastgewerbe, 11-50 Mitarbeiter
Verwendete die Software für: Mehr als 2 Jahre
Great choice
Kommentare: The team is great, constantly coming up with improvements and they actually listen to feedback and implement it. Great support and understanding from them during COVID19 times.
Vorteile:
A fantastic software. We use it for a company that operates both in the apartment and the hotel world and across multiple geographies with varying tax rules. Elina is smashing it - once it's set up properly, it's a breeze. From day-to-day operations to reports and 3rd party integrations (payment gateways, RMS, custom housekeeping app). Take your time to plan out full set up with them inc. marketing and auto communications - it will save you hours and hours of work every week so it's worth understanding it fully and planning out for it. Overall, outstanding software and partnership.
Nachteile:
Nothing, really. There were some points on design and usability but they addressed it with one of their recent new releases.
Antwort von Vestibule Marketing
letztes Jahr
Karol, Thank you for making time to review elina
Gastgewerbe, 11-50 Mitarbeiter
Verwendete die Software für: Mehr als 2 Jahre
Elina PMS - recommended
Vorteile:
- management is supportive of implementing new integrations or improvements from their customers. This is a flexible approach you wouldn't get with larger companies - ability to automate key tasks and reduce manual processing - constantly improving and updating - support team is very quick to respond - generally reliable, no major issues - company understands challenges facing hotels and they can support overcoming these e.g. tools and strategies for driving more direct bookings
Nachteile:
- focus on making the system more user friendly, reducing the number of steps needed to complete a task/transaction. This is improving and we have have seen positive steps forward here. - initially we didn't have much interaction Elina and we were left to get on with things, so felt we missed out on learning more about what more the product could do, but the approach has changed in recent times and we have received much more proactive support
Antwort von Vestibule Marketing
letztes Jahr
Louisa, thank you for making time to review elina!