Was ist InfoFlo?
Infoflo ist ein einfach zu bedienendes CRM, perfekt für das Management von Kundenbeziehungen, mit der robustesten Outlook Sync auf dem Markt! Es ist eine voll integrierte Kontakt-, Beziehungs-, E-Mail-, Kalender-, Dokument-, Vertrieb- & Aufgaben-Management-Lösung. Es enthält eine QuickBooks, Outlook und Google Sync. Wir glauben, dass Software eine einmalige Investition sein sollte. Aus diesem Grunde umfasst unsere einfach zu bedienende CRM-Software KOSTENLOSE lebenslange Updates, ohne monatliche Gebühren, und stellt eine kostengünstige Option von nur einmaligen $ 99 pro Benutzer dar!
Wer verwendet InfoFlo?
Wir eignen uns für jedes Unternehmen, da unser CRM-System leicht an jede Branche angepasst werden kann.
Wo kann InfoFlo bereitgestellt werden?
Cloud, SaaS, webbasiert, Windows (Desktop), Windows (On-Premise), Linux (On-Premise), Android (mobil), iPhone (mobil), iPad (mobil)
Über den Anbieter
InfoFlo Solutions
Ansässig in Toronto, Kanada
2017 gegründet
Telefon-Support
Chat
InfoFlo Kosten
Startpreis:
Nicht vom Anbieter bereitgestellt
Ja, kostenloser Test verfügbar
Keine Gratisversion
InfoFlo bietet keine Gratisversion, aber eine kostenlose Testversion.
Preismodelle
Kostenlose Testversion
Über den Anbieter
InfoFlo Solutions
Ansässig in Toronto, Kanada
2017 gegründet
Telefon-Support
Chat
InfoFlo – Videos und Bilder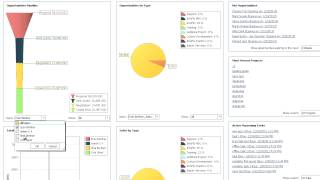 InfoFlo Funktionen
Abrechnung & Rechnungsstellung
Aktivitäts-Dashboard
Alarmfunktion / Benachrichtigungen
Angebote / Schätzungen
Anrufaufzeichnung
Anrufer-ID
Anruferprofile
Anrufprotokoll
Anrufüberwachung
Archivierung & Aufbewahrung
Aufgabenmanagement
Aufzeichnung
Aufzeichnung bei Bedarf
Automatische Anrufverteilung
Automatisches Telefonwahlgerät
Befragungs-/Umfragemanagement
Berichterstattung / Analyse
CRM
Call-Center-Management
Computer Telephony Integration
Dateitransfer
Daten-Import / -Export
Dokumentenmanagement
Dokumentenspeicher
E-Mail Marketing
E-Mail-Management
Fall-Aufzeichnungen
Gebietsmanagement
Gemeinsame Kontakte
IVR / Spracherkennung
Kalender-/Erinnerungssystem
Kalenderverwaltung
Kampagnenmanagement
Kontakt-Datenbank
Kontaktmanagement
Konversion-Tracking
Kostenverfolgung
Kundenmanagement
Leadmanagement
Marketing-Automatisierung
Mehrfache Skripts
Mobiler Zugriff
Programmierte Aufnahme
Rollen-basierte Genehmigung
SIP-Trunking
Sales-Pipeline-Management
Segmentierung
Self-Service Portal
Social-Media-Integration
Stichwort-Nachverfolgung
Stimmenanpassung
Suchen / filtern
Syndikat-Gruppen
Telefon-Tasteneingabe
Terminplanung
Text in Sprache (verwandeln)
Verfolgung von Interaktionen
Virtuelle Erweiterungen
VoIP-Verbindung
Voice-Mail
Warteschlangenmanagement
Weiterleitung von Anrufen (Call Routing)
Wissensbasis-Management
Workflow-Management
Zeitverfolgung
Jeremy K.
Legal Assistant in USA
Verifizierter Nutzer auf LinkedIn
Verwendete die Software für: 1-5 Monate
InfoFlo offers a simple and straightforward approach to all the necessary basics of CRM!
Vorteile:
While we are brand new to working with the software, I appreciate the fact that you can very easily tailor the experience to your own needs. Without a doubt, after many months of trialing a plethora of CRM software, I have found that InfoFlo is the best option for a permanent (non-subscription-based), relatively inexpensive non-cloud-based experience, that offers a simple and straightforward means to organize and track legal cases. Their sales and support staff go above and beyond to help you in the decision-making process, and offer a great trial experience so that you know exactly what you are getting into. They make suggestions for what add-ons will best suit your needs and demonstrate the many ways you can customize the software to fit your practice. I have to give a special shout-out to Shai for making this one of the most pleasant purchases ever--he goes out of the way to provide you with a personal and informed experience. The fact that you can start with the basics and add on more functionality as you grow is also a truly wonderful feature. Room for expansion and free updates makes this software that will grow with your firm. If you need a product that will help your team stay organized without breaking the bank, you owe it to yourself to try InfoFlo.
Nachteile:
To some, the fact that InfoFlo is very simple and focused on basic tasks may be a turn-off. For our firm, however, this is precisely the reason we chose it. In the words of my supervisor, "we were only using 100 square feet of a 10,000 square foot mansion" with our previous CRM. It was costly and offered much more than we truly needed. InfoFlo offers just what we need for an affordable one-time fee.
Kristen B.
Vice President, Client Relations in USA
Versicherung, 2-10 Mitarbeiter
Verwendete die Software für: Mehr als 1 Jahr
Perfect for tracking communication with clients
Kommentare: Infoflo solved our problem of being dragged down by an outdated CRM that wasn't really customized to our industry and products. We love the ease and functionality of the layout. Love that our phones are hosted through the same company and connected to Infoflo - we get the same great customer service if we need help with either. It has been a very successful transition to Infoflo and recommend for small and large businesses.
Vorteile:
I love the ease of use and functionality of Infoflo. We needed a CRM that could track our communication with clients, including phones, emails, and appointments. Infoflo gives us that! Everyone in the office uses this daily, its has helped production and internal communication on all clients we serve.
Nachteile:
That we didn't know about Infoflo sooner! We probably only used 10% of a complex CRM prior to Infoflo and it was never easy or intuitive to use. With Infoflo, its much easier to train new employees on the software, keep up with processes we have put in place within Infoflo, and incorporate customer service follow up into our daily schedules.
In Betracht gezogene Alternativen: GoldMine Premium Edition und Salesforce Sales Cloud
Warum InfoFlo gewählt wurde: ACT never seemed to be working - we have constant sync issues and the layout was not great - one of the best things that we love about Infoflo is the ease to customize fields - ACT was a pain to add or remove a field
Zuvor genutzte Software: GoldMine Premium Edition und Salesforce Sales Cloud
Gründe für den Wechsel zu InfoFlo: The pricing per license and not the monthly fee. The layout and ease of customization. The attention to our needs in the decision process by the Infoflo team.
Yvonne B.
Owner in Kanada
Finanzdienstleistungen, Selbstständig
Verwendete die Software für: Kostenlose Testversion
Fantastic Product shame about the price
Kommentare: All my CRM issues go away with this product and I like that it's not a subscription but paying for all you need in one go is a a hard hit to take.
Vorteile:
Honestly an excellent product all around
Nachteile:
Integration was so easy and fast nothing but praise for that but pricing is a bit of a bait and switch after a trail that includes everything comes the reality were the basic product while affordable doesn't do much and the add on really add up fast.
In Betracht gezogene Alternativen: Maximizer CRM
Warum InfoFlo gewählt wurde: More features and avoid a never ending monthly fee.
Zuvor genutzte Software: CentrixOne Email Marketing
Gründe für den Wechsel zu InfoFlo: Monthly subscription fee
Lianne B.
Business Partner in Kanada
Verifizierter Nutzer auf LinkedIn
Verwendete die Software für: 1-5 Monate
I like the fact that infoflo is a one time cost and that the data is saved on my computer
Kommentare: I think it will serve our needs well, but still learning and figuring things out.
Vorteile:
I like most the platform design which seems a lot easier to navigate and retrive all the important information about a specific client, in a few easy flowing clicks. I like the fact that other modules could be added, as it allows much flexibility to tailor the CRM to your specific needs, at your own pace and with the ability to add users as your team grows. For example, as we are 2 users, and as we are getting familiar with the environment and how to use the software, we can explore other add-ons to see which ones are best suited for our purpose.
Nachteile:
2 things I like least about this software: 1 - Figure it out for yourself, and 2 - poorly structured training, especially when paying steep price - with US exchange rate to boot: I will begin with #1 - You have to pretty much be able to figure things out for yourself: there is no user manual, after the initial installation, you are on your own and must figure things out. While you do have access to the online "Knowledge Base" (KB) there isn't one place/index where you could troubleshoot. During the first month of use, I ended up calling Carmel Vision for support and a technician was kind enough to assist me in resolving the issue at no additional cost. From the start, you are told that any time a technician has to connect remotely to your computer, you will be charged by the hour. I learned after the fact that you could also open a support ticket and wait for a technician to reply...but nobody explained how to use this type of support, so I learned not to expect a phone call but rather must keep checking the support ticket for an online response/link that suggests troubleshooting options. If that doesn't solve your issue, you keep using the support ticket. This could take a few hours to several days to resolve. 2 - as for the training Shai was helpful in demonstrating the software, however a structured training outline (similar to a lesson plan that outlines what you will learn, shows you step by step) especially to help train new users, or those who are not as tech savy.
Antwort von Carmel Vision
vor 4 Jahren
Thank you for your review Lianne. Our company prides itself on offering the best support on the market. We offer two free methods of support even though our product is a one time cost for life with free upgrades! )- Online knowledge base and our online support ticketing portal. Our online ticketing support provides at the very minimum a same day response time and typically within hours. We also understand that sometimes customers require more in depth over the phone support which we also offer at a very reasonable hourly rate. We are working hard on updating our online tutorial videos to make them even more in depth as well as our knowledge base. Thanks for all the feedback.
Immobilien, Selbstständig
Verwendete die Software für: 1-5 Monate
Onboarding to InfoFlo
Kommentare: I've only been using it for very little time so I'm spending much time in the "Academy" . Learning the product is exciting knowing what I will be able to do.
Vorteile:
The user interface is clear, segmented in to understandable sections for easy quick workflow. That is integrates with Outlook is a plus. I find InfoFlo 'feature rich' loaded with useful tools and obviously produced from people who know what a CRM requires.
Nachteile:
Haven't found anything so far! I'll let you know if something crops up...
In Betracht gezogene Alternativen: Pipedrive, DejaOffice PC CRM, monday.com und HubSpot CRM
Warum InfoFlo gewählt wurde: Their product is clunky, unattractive, and the onboarding and support are terrible! Price is what attracted me to them, but "you get what you pay for." Also, I Tech that conducted my Onboarding, ([SENSITIVE CONTENT]), was outstanding! Clear, patient, knowledgeable, available, I could go on and on!I used to manage call centers for some of the world's biggest companies and so I know a great representative when I see one! I don't know what you're paying [SENSITIVE CONTENT], but it's NOT enough.
Zuvor genutzte Software: DejaOffice PC CRM
Gründe für den Wechsel zu InfoFlo: InfoFlo was a perfect fit for what I need! The others fell short in one or two categories.