Was ist Statseeker?
Statseeker is the world's fastest network performance monitoring platform (NPM), trusted by private, Fortune 500, and S&P companies, and G20 governments around the world.
Statseeker monitors networks edge to edge with a 60-second polling interval and unlimited data retention.
Alerting, scheduled reporting, and integration with third-party applications out-of-the-box. Intelligent analytics using a six-month baseline.
Instant visibility, powerful monitoring, fast reporting, and smart data.
Wer verwendet Statseeker?
On-premise or cloud-based solution designed for mid-sized to multi-national enterprises across multiple industry sectors including retail, healthcare, banking, education, and service providers.
Wo kann Statseeker bereitgestellt werden?
Cloud, SaaS, webbasiert, Linux (On-Premise)
Über den Anbieter
Statseeker
1996 gegründet
Telefon-Support
24/7 Live-Support
Erhältlich in diesen Ländern
Vereinigte Staaten
Über den Anbieter
Statseeker
1996 gegründet
Telefon-Support
24/7 Live-Support
Erhältlich in diesen Ländern
Vereinigte Staaten
Statseeker – Videos und Bilder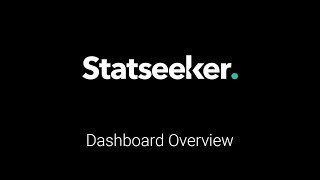 Kosten ähnlicher Produkte wie Statseeker vergleichen
Statseeker Funktionen
Bandbreiten-Überwachung
Dashboard
IP-Adressen-Überwachung
Internet-Benutzungsüberwachung
Netzwerkanalyse
Schwellenwert-Warnungen
Server-Überwachung
Simple Network Management Protocol (SNMP)
Alternativen für Statseeker
Bewertungen über Statseeker
Henry
IT Network Consultant in Australien
Forschung, 5.001-10.000 Mitarbeiter
Verwendete die Software für: Mehr als 2 Jahre
Statseeker - The CSIRO Experience
Kommentare: Overall, very happy with the product and the support and what it does. The support and constant innovation of the product is a real benefit. Upgrades are easy, support is great, threshold and alerting just works, the new dashboard is great.
Vorteile:
Scalability , Simplistic Implementation ,Virtualised, Support and good value. Scalability. CSIRO has over 70,000 ports, Statseeker polls the ports with ease on a single VM. Simplistic implementation Statseeker is running a single VM. No need for horizontal scaling of servers around the country complicating the implementation or support, one VM does it all. The simple backup of the database is done once a week. Statseeker is housed in a commercial data centre, it only goes down when we upgrade it! One Statseeker is all we need, simple, gives us 99% of what we need to do and a low cost. Virtualised. Mentioned above. We don't put tin in the data centre! Support. The support is outstanding and is the main reason CSIRO is committed to the product, the support , the scalability and the cost of Statseeker is why CSIRO has chosen to go with it. Good Value. CSIRO looked at OPEN source products, but found that scalability, simplicity and cost of support and inhouse expertise would far out weigh the license cost of Statseeker. Statseeker is a great out of the box network management solution with great support.
Nachteile:
Device Backups Would like to see integration with opensource products such as OXIDIZED to do backups. If I add a device in Statseeker , i need it to notify OXIDIZED to perform backup , and vice a versa, I need somewhere in Statseeker to display the backups ( versions and all) from the OXIDIZED git repro. Inventory I would like to eventually replace NETDISCO, which we use as our inventory manager. Statseeker inventory doesn't seem to have the same features and maturity as Netdisco. NETFLOW Maybe a bit more we can do with NETFLOW. DASHBOARD PANNEL Would love to have an "alert panel" which can be manipulated via an API to turn it on and off.
Christopher
Network Management Specialist in Australien
Einzelhandel, 10.000+ Mitarbeiter
Verwendete die Software für: Mehr als 2 Jahre
Stastseeker user perspective
Kommentare: We find Statseeker an easy to use product which is powerful and complete in its SNMP data collection, analysis and reporting capabilities. We have looked at alternatives from time to time, but have chosen to stay with Statseeker.
Vorteile:
We have been using Statseeker for more than 10 years and it is a comprehensive and very well supported SNMP polling product. We like it's efficiency and reporting tools which allow us to view it's time-series data via charts, tables, API extract, custom reports, even CLI extract into CSV. Whatever you want to do with the data is supported, including downloading as PDF documents. The latest versions have included an update to the graphing tools to make them even more flexible. It was simple to place links to the Statseeker charts and reports into our own in-house tools in order to implement a single pane of glass portal for network data.
Nachteile:
Some parts of the GUI are quite old and could be improved, but this is a task that Statseeker have already identified and are progressing in stages. There are also some analysis options that are not available through the API calls, but I believe that the ones I was looking for are slated for future releases.
Tim
Network Support Manager in Australien
E-Learning, 5.001-10.000 Mitarbeiter
Verwendete die Software für: Mehr als 2 Jahre
Statseeker - Vital Network Stats fast
Kommentare: I've been using statseeker since it was first launched. Once you get used to the interface, it's powerful to use.
Vorteile:
The tool is quick to setup, and quickly gives you important stats. If you don't have a process to follow-up errors proactively, your network is going to be having obvious performance issues, you are not aware of.
Nachteile:
Statseeker is missing some of the key basic features you think of when thinking about network management. ie configuration management. A simple tool to backup and archive configurations is always handy.
Manjul
Sr. Network Analyst in USA
Finanzdienstleistungen, 51-200 Mitarbeiter
Verwendete die Software für: 6-12 Monate
Why StatSeeker
Kommentare: The adage--a picture is worth a thousand words--applies. I can quickly create a picture that shows X. And, I have experienced EXCELLENT support.
Vorteile:
1. Polling frequency--1min polling frequency for ALL of my interfaces. Some of my other products would do 5-min polling, which is an eternity in my environment. 2. Small footprint--For the number of active devices and interfaces, this solution is implemented on a very small footprint compared to our previous open-source solution.. 3. Total cost of ownership--Every software has cost associated with software + hardware + administrative (maintenance + customization). I find this to be a relatively lower total cost of ownership as compared to some of the other tools that I have owned. 4. Documentation on the website is very good and helps to answer 90+% of my questions. And for those, "what if I do X" type questions, I have experienced EXCELLENT support.
Nachteile:
Support for traditional devices is very rich. However, some of the bleeding edge devices (low latency hardware) is missing.
Colin
ICT Infrastructure Analyst in UK
Staatsverwaltung, 10.000+ Mitarbeiter
Verwendete die Software für: Mehr als 2 Jahre
In Betracht gezogene Alternativen:
Defiantly recommend Statseeker
Kommentare: Very pleased with Statseeker as it suites all of our requirements for monitoring our network.
Vorteile:
The dashboard future is very important for us as we use these to present our network health to our management team and easy of monitoring for our network team
Nachteile:
The integrations with AD means you have to add the users you wish to have access rather than have a AD group that Statseeker could look at.