Was ist CIS Configurator?
Die Lösung wird seit zehn Jahren entwickelt, ist funktionsreich, nutzerfreundlich, schnell zu implementieren, skalierbar und von gutem Wert.
Mit den vielen Kunden, die diese Lösung in vielen Branchen verwenden, wirst du beeindruckt sein, wie viele Optionen es für dich gibt. Sollte eine fehlen, können wir sie liefern.
Mit einer Auswahl an Abonnement oder lokaler Installation wirst du dein Budget nicht überfordern.
Erleichtere die Angebotserstellung, erstelle Angebote schnell, eliminiere Fehler und verkaufe etwas, worauf du bauen kannst.
Wer verwendet CIS Configurator?
Unternehmen, die ihre Produkte über Wiederverkaufs und Handelsunternehmen im eigenen Land oder international herstellen und/oder verkaufen. Sie möchten Online-Zugriff zu Echtzeit-Preisen gewähren.
Wo kann CIS Configurator bereitgestellt werden?
Cloud, SaaS, webbasiert, Mac (Desktop), Windows (Desktop), Linux (Desktop), Windows (On-Premise), Linux (On-Premise), Chromebook (Desktop)
Über den Anbieter
Complete Information Solutions
2009 gegründet
Telefon-Support
Chat
Erhältlich in diesen Ländern
Kanada, Vereinigte Staaten
Über den Anbieter
Complete Information Solutions
2009 gegründet
Telefon-Support
Chat
Erhältlich in diesen Ländern
Kanada, Vereinigte Staaten
CIS Configurator – Videos und Bilder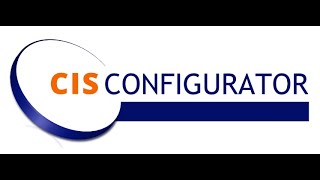 Kosten ähnlicher Produkte wie CIS Configurator vergleichen
CIS Configurator Funktionen
2D-Zeichnung
3D-Imaging
Angebote / Schätzungen
Angebotserstellung
Automatisierte Angebotserstellung
CRM
Dokumentenmanagement
Drag-and-Drop
Drittanbieter-Integration
Erinnerungen
Kontaktmanagement
Kontrolle des Genehmigungsprozesses
Kundenspezifisches Branding
Preis- / Margen-Management
Preis- und Kostenkalkulationen
Preismanagement
Produktkonfigurator
Produktvisualisierungen in Echtzeit
Rabattmanagement
Regelbasierte Konfiguration
Alternativen für CIS Configurator
Bewertungen über CIS Configurator
Guillermo
Sales Manager in Mexiko
Verwendete die Software für: Mehr als 2 Jahre
User friendly but it has show problems in the past such as no connectivity or slows down a lot.
Kommentare: Faster quotation process.
Vorteile:
Easy to use, it takes you step by step, it has and does everything I need for quotation purposes and lets me convert my files in to pdf easily.
Nachteile:
Slows down a lot some times, once you select an item and press continue or ok it takes a long time to show the next window of options, we've experience connectivity problems as well.
Antwort von Complete Information Solutions
vor 5 Jahren
Hi Guillermo, Thank you for your feedback. As you may know the ERP partner you work with had the CIS instance hosted on one of their servers connected to the ERP you use. At the request of your management, the instance was transferred to one of our production servers in Arizona and we have heard that connectivity is now as it should be and everyone is more than pleased.. Thank you once again. Regards Steve
Scott
Software Admin. in USA
Öl & Energie, 11-50 Mitarbeiter
Verwendete die Software für: Mehr als 2 Jahre
CIS Configurator
Kommentare: We migrated from an excel-based quoting system to the CIS Configurator about 3 years ago. We use this application to configure and quote complex engineering systems. The Configurator was able to handle the logic that was previously handled using complex excel formulas and look-up tables. Salespeople are able to learn the system quickly - we have over 100 users with a variety of technical and non-technical backgrounds. Overall, we're very happy with the software.
Vorteile:
Easy to get up and running; very reliable - virtually 100% up-time in 3 years of use; excellent customer service.
Nachteile:
As with any software, it was not always able to perfectly reproduce our legacy processes. However, we were always able to find an acceptable alternative.
Terry
Sales Manager in USA
Konsumgüter, 51-200 Mitarbeiter
Verwendete die Software für: Mehr als 2 Jahre
Our system has never let us down. CIS is right there whenever we need them to answer questions
Kommentare: Most of our competitors do not have a quoting system. Next to our outstanding product lines, this has added the support our accounts need to be successful and close deal much faster.
Vorteile:
Easy to follow, it's fast and very detailed. The system will not allow a user that is not as experienced, build a quote that will cost the dealer money because some selected options require other mandatory features.
Nachteile:
Would love to tailor to our largest accounts. Meaning, the ability to create a package, which most have an exclusive package for their dealership, but none of the other dealers can use or see it.
Konsumgüter, 51-200 Mitarbeiter
Verwendete die Software für: Mehr als 2 Jahre
CIS Configurator
Kommentare: For our business this software has been a great.
Vorteile:
Usability., Customization to fit Products and uses
Nachteile:
Cannot Comment as there is really nothing I do not like.
Antwort von Complete Information Solutions
vor 3 Jahren
Tony, Thank you for taking the time to add your comments, it's very much appreciated. We enjoy working with you and your team and look forward to exciting times ahead. Thanks again. Steve
Verwendete die Software für: Nicht angeboten
The only way to work with millions of SKU's
Kommentare: When looking for a new ERP system, Visual Lighting Technologies (VLT), a manufacturer of specification-grade LED lighting products, was leaning towards SAP Business One but it wasn't until we found the CIS Configurator that we knew that Business One could handle dynamic creation of our millions of SKU's. Further, VLT has a special need where each of those millions of SKU's can be manufactured using up to eight distinct bills of materials. VLT uses the PPS One add-on to SAP Business One, made by CIM Pool PPS, to manage production with these different BOMs, but that would only work with pre-entered Business One items. We needed to bridge the gap between the dynamically created CIS items and PPS One. CIS was able to work with CIM Pool PPS to facilitate a custom integration allowing VLT to create Configuration Models which include all of the components for the multiple BoM's which are then imported into PPS One and interpreted into PPS One standard Resource Lists. The end result allows the Quotations team to sell a "generic" product which the Production team can then choose to build in one of many different ways. VLT also utilized CIS's Custom Solutions services for several other smaller tweaks, both directly within the CIS applications and also in CIS's SAP Business One integration component. This combination of core CIS functionality, customization of their application, and integration with PPS One make the CIS Configurator a key component in our ability to manage the sales and production of the millions of product variations we offer.