Was ist iCIMS Talent Cloud?
Möchtest du den Krieg um Talente zu gewinnen? Unser Bewerber-Tracking-System (ATS) macht es einfach, die besten zu finden und zu mieten. Als einer der größten selbstständigen Talent-Akquisition-Software-Anbieter unterstützt iCIMS Organisationen bei jedem Schritt ihres Einstellung-Lifecycles, alles in einem einzigen System der Aufzeichnung. Skalierbare, einfach zu bedienen und unterstützt von preisgekröntem Kundenservice ist iCIMS Recruit das intelligente, leistungsstarke Bewerber-Tracking-System, das für dich arbeitet. Sieh dir eine Gratis-Demo an!
Wer verwendet iCIMS Talent Cloud?
iCIMS hat über 3500 Kunden innerhalb der verschiedenen Segmente sowie Branchen unter Vertrag und seine Kundenbasis in den letzten 3 Jahren um um 70% vergrößert.
Wo kann iCIMS Talent Cloud bereitgestellt werden?
Cloud, SaaS, webbasiert, Mac (Desktop), Windows (Desktop), Linux (Desktop), Android (mobil), iPhone (mobil), iPad (mobil)
Über den Anbieter
iCIMS
Ansässig in Holmdel, USA
1999 gegründet
Telefon-Support
24/7 Live-Support
Chat
Erhältlich in diesen Ländern
Vereinigte Staaten
Über den Anbieter
iCIMS
Ansässig in Holmdel, USA
1999 gegründet
Telefon-Support
24/7 Live-Support
Chat
Erhältlich in diesen Ländern
Vereinigte Staaten
iCIMS Talent Cloud – Videos und Bilder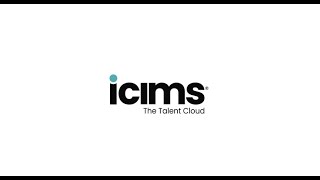 Kosten ähnlicher Produkte wie iCIMS Talent Cloud vergleichen
iCIMS Talent Cloud Funktionen
Aktivitäts-Dashboard
Angestelltenhandbuch
Anwendungsmanagement
Arbeitgeber Konten
Aufgabenmanagement
Berichterstattung / Analyse
Berichterstattung und Statistik
Beurteilung und Bewertung von Fähigkeiten
Beurteilung-Management
Bewerber-Management
Bewerber-Tracking
CRM
Compliance Management
Compliance-Verfolgung
Drittanbieter-Integration
E-Mail Marketing
E-Mail-Management
E-Mail-Vorlagen
Einstellungen (Personalbeschaffung)
Elektronische Formulare
Elektronische Verifizierung / I-9-Formulare
Erstellung von Einarbeitungsplänen
Feedback-Management
Fragenkatalog
Individuelle Entwicklungspläne
Interview-Management
Job-Management
Kandidatenprofile
Kandidatenverfolgung
Karriereseite
Kundenspezifisches Branding
Lebenslauf-Analyse
Lebenslauf-Datenbank
Lebenslauf-Suche
Leistungskennzahlen
Live-Videointerviews
Mitarbeiterprofile
Mobiler Zugriff
Panel-Interviews
Personalbeschaffungs-Management
Self-Service Portal
Social-Media-Integration
Speicherung von Lebensläufen
Stellenanzeige veröffentlichen
Trainingsmanagement
Vorstellungsgespräche planen
Werkzeuge zur Zusammenarbeit
Workflow-Management
Alternativen für iCIMS Talent Cloud
Bewertungen über iCIMS Talent Cloud
Rachel M.
Recruiter in USA
Verifizierter Nutzer auf LinkedIn
Krankenhausversorgung & Gesundheitswesen, 1.001-5.000 Mitarbeiter
Verwendete die Software für: 6-12 Monate
Recruiting with ICIMS
Kommentare: ICIMS seemed some-what difficult to use at first, but my team has adapted well to it. At first, it didn't seem very user-friendly, but through trial and error, we have developed some tips and tricks. I do like the reporting features, which make it easy to pull numbers and data from our recruiting efforts.
Vorteile:
ICIMS has great add-on features, such as TextRecruit that make it convenient and easy to interact with candidates. Adding candidates into ICIMS is very easy and user-friendly. It's also awesome that it has a dashboard on the front page, which makes for easy access to current candidate data.
Nachteile:
I wish ICIMS had more appeal, design wise. It's very bland looking compared to other recruiting software I have used before.
Rebecca P.
Talent Acquisition Manager in USA
Gastgewerbe, 501-1.000 Mitarbeiter
Verwendete die Software für: Mehr als 2 Jahre
In Betracht gezogene Alternativen:
ATS that has great value
Kommentare: We first chose this software because it was more competitive and more user friendly than our previous ATS. As the years have past, the customizable features to make it work for any industry and the reporting capability is why we have continued to renew. The Help Desk team is extremely responsive and don't make you feel stupid for asking a question.
Vorteile:
We like the ease of use for job seekers, administrators and Hiring Managers. The customer service in the Help desk is excellent as well.
Nachteile:
The reporting is so robust, it can be daunting to figure it out. Once you get the hang of it, you realize the possibilities are endless.
Maschinenbau oder Wirtschaftsingenieurwesen, 201-500 Mitarbeiter
Verwendete die Software für: Mehr als 2 Jahre
Quelle: SoftwareAdvice
Comprehensive system but lots of clicks to get there
Kommentare: There are a lot of ATS systems out there. Look for a good one that can grow with your company. ICIMS charges for everv new technology they put out there, social media, website upgrades. They bank on you being captive since it is difficult to migrate to a new system.
Vorteile:
ICIMS is a very robust system and has alot of capabilities, add-ons and overall functionality. It is highly configurable and allows you to add custom fields. There is a reporting feature that allows you to select specific report data and save the report for future. Additionally, libraries will store your requisitions, and other position information for easy reference through foldering capabilities. Tracks email communication through your outlook system, to capture both sides of the email conversation. Additionally, they have a lot of pre-recorded training and webinars to get to learn the system.
Nachteile:
They didn't have a direct feed through Indeed and our positions were picked up randomly and after several days. Additionally, requisitions are difficult to post, show up with multiple fonts (even after various attempts at editing, which is a poor representation of your company.) ICIMS is very difficult for EEO/AAP reporting. Our standard reports didn't work well for this at all. Customer service is very hit or miss, some are really great, and others don't know the system at all. Account representatives are the same way, we just left them, due to their lack of interest to help us update the system set up after 10 years of use. There are alot of custom programming required to implement changes, and they didn't implement updates with the new DOL requirements. We had to ask for the new EEO forms for VEVVRA and Disability reporting requirements.
Jody J.
Director of Nursing in USA
Krankenhausversorgung & Gesundheitswesen, 10.000+ Mitarbeiter
Verwendete die Software für: Mehr als 2 Jahre
Icims for hiring
Kommentare: Overall I would recommend this product. Some of the tabs are less intuitive but it certainly meets the needs of my department.
Vorteile:
I'd like that the software sends me timely emails with Updates regarding each applicant. The emails go from the recruiter to myself and then also to the applicant when appropriate.
Nachteile:
I am off and on the go and have not found a mobile application for this. Hiring managers need to have the flexibility to utilize their smart phone for on the go hiring and résumé review.
Rita S.
HR Information Analyst in USA
Gastgewerbe, 10.000+ Mitarbeiter
Verwendete die Software für: Mehr als 2 Jahre
Basic Review
Kommentare: several integrations - more efficiencies in managing candidates and jobs. the system has grown with us since 2010 and we continue to add
Vorteile:
Alot - it is very intuitive and System Config being able to do much of what we need to do on our own and / or use that to figure out what we might need assistance with. the test site and being able to easily move new configs to production. the ability to integrate with other products so easily. User Group configuration, permissions are easy to set.
Nachteile:
a very micro response but not having the ability to report on before and after field values. this was discussed in 13 or 14 and still not available. some of the reporting is limited and not being able to compare some statuses to current date would be nice
Antwort von iCIMS
vor 3 Jahren
Thank you for taking the time to leave a review. We enjoy reading positive feedback and welcome constructive criticism to ensure we are meeting our customer's expectations. I'll be sure to share your feedback with the teams within iCIMS that will benefit from reading your thoughts.