Das könnte dich auch interessieren:
Was ist Kennel Link?
Die Software Kennel Link ist ein nutzerfreundliches und leistungsstarkes Tool, das speziell auf deine Tierpension, deinen Hundesalon oder deinen Hundesitterbetrieb ausgerichtet ist.
Wer verwendet Kennel Link?
Tierpensionen, Hundesalons und Hundesitter aller Größen verwenden Kennel Links zahlreiche Funktionen zur einfachen Geschäftsführung.
Kennel Link – Details
Kennel Link
2001 gegründet
Kennel Link – Videos und Bilder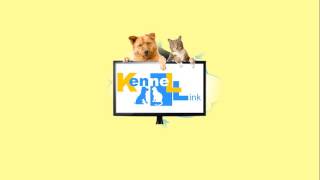 ▶︎
Kennel Link – Details
Kennel Link
2001 gegründet
Kosten ähnlicher Produkte wie Kennel Link vergleichen
Startpreis
50,00 $/Monat
Nicht verfügbar
80,00 $/Monat
105,00 $/Monat
Kennel Link – Bereitstellung und Support
Kundenbetreuung
E-Mail/Helpdesk
Wissensdatenbank
Telefon-Support
Chat
Funktionen von Kennel Link
API
Abrechnung & Rechnungsstellung
Aktivitäts-Dashboard
Alarmfunktion / Benachrichtigungen
Anpassbare Formulare
Anpassbare Vorlagen
Automatisierte Terminplanung
Belegmanagement
Berichterstattung und Statistik
Bestätigung / Erinnerungen
Dokumentenmanagement
Dokumentenspeicher
Drag-and-Drop
Drittanbieter-Integration
E-Mail Erinnerungen
E-Mail Marketing
Echtzeit-Berichterstattung
Elektronische Zahlungen
Erinnerungen
Inventarverwaltung
Kalender-Synchronisierung
Kalenderverwaltung
Kreditkartenbearbeitung
Kundendatenbank
Kundenhistorie
Kundenmanagement
Kundenportal
Kundenspezifisches Branding
Mehrere Benutzerkonten
Mehrere Standorte
Mitarbeiter-Management
Mitarbeitermanagement
Mobile Pflege
Online-Buchung
Provisionsmanagement
Rabattmanagement
Rechnungsmanagement
Reservierung-Management
Reservierungs-Management
SMS-Nachrichtenversand
Service-Katalog
Social-Media-Integration
Suchen / filtern
Terminplanung
Terminverwaltung
Verfügbarkeit-Management
Verkaufsberichte
Verkaufspunkt POS
Wiederkehrende Aufgaben
Wiederkehrende Termine
API
Aktivitäts-Dashboard
Aktivitäts-Verfolgung
Alarmfunktion / Benachrichtigungen
Aufgabenmanagement
Aufgabenplanung
Automatische Sicherung
Automatisierte Terminplanung
Barcode / Tickets scannen
Belegmanagement
Benutzer-Management
Berichterstattung / Analyse
Berichterstattung und Statistik
Dokumentenmanagement
Dokumentenspeicher
Drag-and-Drop
Drittanbieter-Integration
E-Mail Erinnerungen
E-Mail-Benachrichtigungen
Einstellungen (Personalbeschaffung)
Elektronische Unterschrift
Elektronische Zahlungen
Erinnerungen
Foto-Management
Haustiergeburtstag-Tracking
Haustierpflege
Impfstoff-Management
Individuelle Anpassung
Kalenderverwaltung
Kreditkartenbearbeitung
Kreditkartenmanagement
Kreditplanung
Kundendatenbank
Kundenhistorie
Kundenkonten
Kundenmanagement
Kundenmanagement
Kundenportal
Kundenservice-Management
Kundenspezifisches Branding
Lohn- und Gehaltslisten-Management
Mehrere Standorte
Mitarbeiter-Stempeluhr
Mitarbeitermanagement
Mobiler Zugriff
Online-Buchung
Personalisierung
Preis- / Margen-Management
Rabattmanagement
Rechnungsmanagement
Reservierungs-Management
SMS-Erinnerungen
SMS-Nachrichtenversand
Stempeluhr
Suchen / filtern
Terminplanung
Terminverwaltung
Tierdatenbank
Veranstaltungskalender
Verfügbarkeit-Management
Verkaufspunkt POS
Wiederkehrende Aufgaben
Zahlungsabwicklung
Zugriffskontrollen / Berechtigungen
Siehe die vollständige Tierhaltung Software (Haustiere) Liste
Chris T.
VP in USA
Verifizierter Nutzer auf LinkedIn
Tierarzt, 11-50 Mitarbeiter
Verwendete die Software für: Mehr als 2 Jahre
In Betracht gezogene Alternativen:
Excellent product with out of the box ease of use!
Kommentare: We run our daily operation through KennelLink and have been for 10+ past years.
Vorteile:
KennelLink is so user-friendly. It's intuitive with no learning curve.
Nachteile:
It's not pretty and can appear outdated. However, this is not the case - as the product is maintained frequently and new features are often added. The simplistic look contributes to it's ease of use.
Antwort von Kennel Link
vor 2 Jahren
Thank you so much for your review! We pride ourselves on the ease of use of our software. We are glad the current interface is working well, but we are also in the process of developing a more streamlined user interface that will have a more modern appearance. Wishing you the best, The Kennel Link Team
Tierarzt, 11-50 Mitarbeiter
Verwendete die Software für: Mehr als 2 Jahre
We Love Kennel Link
Kommentare: We use the software for daycare, boarding and boutique items which may be purchased at the time the dog is boarding. It is so easy to use and easy to train new employees on.
Vorteile:
We used a few other reservation systems before finding kennel link. The software is so easy to learn, the Kennel link team is fast in adding any additional feature we need. Compared to other software packages it is very reasonably priced
Nachteile:
There isn't anything i dislike about Kennel Link
Antwort von Kennel Link
vor 2 Jahren
Thank you for the kind words! We appreciate hearing that our hard work on the software has paid off. We designed the software so that it would be easy for everyone to learn. We are glad it's working for you! Wishing you the best, The Kennel Link Team
Shelley R.
Business Owner in Neuseeland
Verbraucherdienste, 2-10 Mitarbeiter
Verwendete die Software für: Mehr als 1 Jahr
Functional, but lacking
Kommentare: Kennel Link is basic dog daycare software. So if you are running a basic daycare, then this is the software for you
Vorteile:
Overall, it is easy to use. And if you do make a mistake, these are usually easily fixed
Nachteile:
I feel we dont have any customer support. There are weird things happening in our system that we cannot account for.
Antwort von Kennel Link
vor 5 Monaten
Thank you for your review. We appreciate your feedback. We were unaware that you were having problems and regret that your experience with our customer support has been negative. We make every effort to offer the best customer service available. We would like to further discuss how we might better your experience. We will reach out to you via email to clear up these concerns. We are available 7 days a week, 365 days a year and would be happy to work with you on any issues you may have. Since you are an international customer, perhaps Skype is an option. Wishing you the best, The Kennel Link Team
Siobhan M.
Freelance Writer in USA
Verifizierter Nutzer auf LinkedIn
Schreiben & Editieren, Selbstständig
Verwendete die Software für: 6-12 Monate
Everything you need for a full POS system
Kommentare: This is a complete all-in-one software that practically runs your business for you! You will be amazed at how efficient it is and just how easy it is to integrate into your new or established business.
Vorteile:
There are just too many things to love about this software! But if I had to narrow it down, I must say that I love that it is compatible with Pet Detect, so you can print out collars to easily identify pets. I get so many poodles in my area, and it just adds an extra layer of security to make sure the right dog gets the right groom! I also love that it has a dropbox integration to store documents electronically.
Nachteile:
I really don't have any complaints, as I have only had a very positive experience with this software so far.
Verbraucherdienste, 2-10 Mitarbeiter
Verwendete die Software für: Mehr als 2 Jahre
Pet Boarding Made Easy
Kommentare: I am very happy with Kennel Link. I have used their program for the past 9 years and I couldn't imagine using anyone else. My employees and I use it on a daily basis and my entire business depends on it. Occasionally there were outages and Kennel Link was able to switch us to a back-up server without a glitch.
Vorteile:
Prior to selecting Kennel Link I researched four other companies but found Kennel Link best suited for my company needs. The features that I was sold on: 1. Easy to use and to train my employees. It usually take me about 1 hour to train my new employees on how to use Kennel Link. 2. Web based. I and my wife are able to check the current or past status of what is going on at the kennel from anywhere in the world. 3. Single bill processing. Kennel Link is linked with the credit card processing, therefore I only need to process bill once. This feature avoids double-entry process, where I would have to record a bill and process credit card transaction separately. 4. Superb Customer Service. I called [SENSITIVE CONTENT HIDDEN] or [SENSITIVE CONTENT HIDDEN] on weekends, on holidays if necessary and they always were very pleasant and accommodating in resolving any issues that I may have. 5. Functionality. I run a fairly small (up to 50 dogs/cats) boarding/day care business in a single location. The Kennel Link features completely fit all the needs that my business requires.
Nachteile:
It's not a con, but more of a recommendation. It would be nice to have ability to sort/filter or arrange in ascending/descending order some of the reports. Currently I have to copy and paste those reports into Excel to analyze my client spending/location/services/etc.
Antwort von Kennel Link
vor 2 Jahren
Thank you so much for your detailed review of Kennel Link. We are happy that the software is working so well for you! You can sort most reports by clicking on almost any column header ascending or descending. Hopefully this will help you organize reports in a more efficient manner. As you stated, we have a backup server that enables you to continue using Kennel Link in the event that issues arise with our primary server. This allows us to provide uninterrupted access to the software. We appreciate our long-standing relationship and look forward to working with you in years to come. Wishing you the best, The Kennel Link Team