Was ist The Mortgage Office?
The Mortgage Office ist eine beliebte und hochbewertete Kreditplattform in den USA und Kanada. Zu den beliebtesten Funktionen gehören Kreditnehmer-/Kreditgeberportale, Online-Zahlungen, SMS-Benachrichtigungen, Scannen von Dokumenten, QuickBooks-Schnittstelle, One-Click-Importe/-Exporte, ACH/EFT, vollständiges Anlegermanagement, einschließlich fraktionalisierter Darlehen, drei verschiedener Hypothekenpool-Module, Berichterstattung und vieles mehr. Desktop oder in der Cloud; das bevorzugte System für private Kreditgeber*innen, gemeinnützige Organisationen und Gemeinden.
Wer verwendet The Mortgage Office?
Geldgeber*innen, Kreditdienstleister*innen, Notizdienstleister*innen, Städte, Kommunen, Banken, Kreditgenossenschaften, Indianerstämme, private Kreditgeber*innen und mehr.
Wo kann The Mortgage Office bereitgestellt werden?
Cloud, SaaS, webbasiert, Mac (Desktop), Windows (Desktop), Windows (On-Premise), Linux (On-Premise), iPhone (mobil), iPad (mobil)
Über den Anbieter
Applied Business Software
1978 gegründet
Telefon-Support
Chat
Über den Anbieter
Applied Business Software
1978 gegründet
Telefon-Support
Chat
The Mortgage Office – Videos und Bilder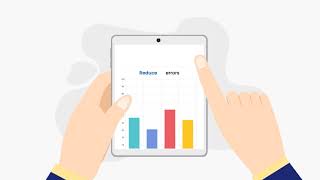 Kosten ähnlicher Produkte wie The Mortgage Office vergleichen
The Mortgage Office Funktionen
Aktivitäts-Dashboard
Alarmfunktion / Benachrichtigungen
Audit Trail
Bearbeitung von Krediten
Buchhaltung
Compliance Management
Dokumentenmanagement
Drittanbieter-Integration
Elektronischer Zahlungsverkehr
Kontakt-Datenbank
Kreditnehmer-Management
Marketing-Automatisierung
Multi-Channel-Kommunikation
Preismanagement
Workflow-Management
Zahlungsoptionen
Alternativen für The Mortgage Office
Bewertungen über The Mortgage Office
Anisa L.
Dealing Representative and Chief Compliance Officer in Kanada
Verifizierter Nutzer auf LinkedIn
Finanzdienstleistungen
Verwendete die Software für: Mehr als 2 Jahre
Long time user, first time reviewer. Stable, reliable tool. Strong support. Clean audits.
Kommentare: For what's out there, this tool works well. As far as I can see there is no holistic product that manages the lending side of a MIC, the capital side of a MIC, robust and standard accounting tasks (financial statement generation) and exempt market issuance. But this one works really well at getting me data that can be imported into the accounting system with minimal fuss and high accuracy. The more we use it and learn about it, the more time this tool creates for our MIC team.
Vorteile:
Really like the ability to save customize fields and save query views as spreadsheets. Really like the ability to save reports and letters as spreadsheets (or .pdfs through the platform vs. via print to .pdf menus). Good audit trails for reports, changes, statements, etc. We're now learning how to better manage dates to result in reports that balance to our accounting program -- pretty good. Would have loved to have known that sooner. Support team are on site with the company and are well informed as to how the platform works -- pretty decent turnaround time for a company on the other side of the continent. I have a healthy respect for the support team's skills and knowledge.
Nachteile:
Would love to have a hosted customer wiki or bulletin board where users could share tips and tricks. Would love to receive an email weekly with tips and tricks, did-you-know, or other implementation hints. Would love more information about stuff like how custom fields are added to the merge field list in custom letters -- using for years and just learned this. Tell us more about the nuances for customization and let us talk to each other and I think you'll have users for life.
Audrey M.
Executive Director in USA
Finanzdienstleistungen, 2-10 Mitarbeiter
Verwendete die Software für: Mehr als 2 Jahre
No software is perfect...but this one is pretty close....and the customer support is top notch!
Kommentare: We have had a huge time savings using The Mortgage Office. ACH file is automatically generated at the click of a button. Loan payment input is simple. Monthly reports to our Lenders are generated and emailed right from the system. In the past we needed to scan the reports and e-mail them to the right people using our old system.
Vorteile:
The software makes applying loan payments a breeze. We utilize ACH Express to remit monthly payments to our Lenders. That process is relatively easy. The creation of the NACHA file automatically by the system has saved us so much time. We used to have to manually load up that information, opening us up for human error.
Nachteile:
The clickable items on the left had side of the home screen are a little clunky. We tend to use Tasks & Reports the most, and I find sometimes I have trouble finding it as it is a good way down the list and doesn't stand out.
Cristina A.
Head of Servicing in USA
Gewerbeimmobilien, 51-200 Mitarbeiter
Verwendete die Software für: 1-5 Monate
TMO for first time users
Kommentare: as a new user coming in not knowing how the company was set up and trying to do major clean up I found it challenging and still is. The documentation found online is not clear on how exactly to process certain transactions such as adjustments, Corporate Advances, and short payments on payoffs etc etc.
Vorteile:
ease of use and navigation between screens. does take a little getting used to but once you understand where everything is stored is very easy to navigate.
Nachteile:
reporting is not easy to work with. some of the canned reports are pdf. modifying existing reports require someone who know sql . lack of ability to flag loans by certain events such as foreclosures, pending payoff, etc. Unable to set up one reminder to multiple people on a group, ability to easily pull reports by Lender and ability to see what the reports include or exclude if that criteria was selected. Do not like that it sits on Amazon workspace causing issues with database set up and how documents are stored etc etc
Immobilien, 2-10 Mitarbeiter
Verwendete die Software für: 6-12 Monate
Great Product / Weak Service
Kommentare: The sales pitch was outstanding. If you want to get someone on the phone from the sales team, boom - they're on. The software itself has been a godsend. We were doing all of our statements on Word and Excel, and we would spend ours getting everything right. As we've grown in size (we have over $150 million in loans outstanding now), we almost had no choice to buy software to help manage the behemoth we've become. We sampled some other cheaper software, but The Mortgage Office is clearly the best one out there. That doesn't mean it's perfect - I am not a big fan of the statements the software generates. For example, on an investor statement, the "interest paid in 2016" box at the top right of the statement shows the gross interest paid. I essentially want it to show the net interest paid (interest less servicing fees). There is an option to do that, but then the statement hides the servicing fees we charge our investors. I like to be transparent and show our investor what they are getting net, but also show them the servicing fees. To get this done The Mortgage Office wanted to charge huge sums of money to customize. I am also not a big fan of the investor statements in general, there are a lot of aesthetic issues that need to be fixed, but they refuse to do it unless I pay them. Regardless of the minor issues described above, the software is good and worth the money. My biggest gripe is with customer support. When you get the support team on the phone, they are incredibly polite and knowledgeable, and always solve my problems. I would give the 5 stars if I could. The reason I am giving them 2 stars is not because of them, they are great. They are just incredibly understaffed, and I've never gotten one of them on the phone. I have to leave a message, and they rarely get back to you same day. It usually takes 24-48 hours, which is just absurd in our business. I even told one of the owners that I am willing to pay a much higher monthly fee (it's about $175 per month for service) if they could staff properly and have people pick up the phone when you call. I would seriously pay about $500/month to make this possible. I am running a $150 million business, and I need to know that I can reach someone within minutes when I have a time sensitive question. This is the reason I would most likely not recommend this product. If they can resolve this issue I would give the company all 5 stars.
Vorteile:
Great tool to track loans, monitor loans, produce useful reports, produce borrower statements that are accurate, produces decent lender statements, the customer service reps are very helpful and knowledgeable, the software is relatively easy to use once you really study it.
Nachteile:
IMPOSSIBLE TO GET CUSTOMER SUPPORT ON THE PHONE - PLEASE RAISE MONTHLY SERVICING FEE IN ORDER TO HIRE MORE STAFF. I WILL GLADLY PAY MORE IF I KNOW I CAN GET SOMEONE ON THE PHONE RIGHT AWAY TO ANSWER A TIME SENSITIVE QUESTION, AS OPPOSED TO WAITING 24-48 HOURS FOR A RESPONSE.
Melissa L.
Loan Administration Supervisor - Loan Underwriter in USA
Immobilien, 11-50 Mitarbeiter
Verwendete die Software für: Mehr als 2 Jahre
Loan Servicing
Vorteile:
TMO is very convenient in all the available tools to contact, track, store, and paper trail necessary documentation and pertinent correspondence with individual clients to easily keep our staff abreast of vital information needed to effectively service loans.
Nachteile:
Learning all the tips and tricks to most efficiently utilize the software for our business needs.