Was ist Zephyr Enterprise?
Zephyr bietet die weltweit am häufigsten verwendeten Softwaretest-Management-Lösungen an, die mehr als 18.000 Kunden und 5 Millionen Benutzer in 100 Ländern antreibt. Zephyr ist Marktführer für die globale Transformation hin zu DevOps und Agilität für kontinuierliches Testen durch weit verbreitete Qualitätssicherungs-, Automatisierungs- und Analysetools. Heutzutage verlassen sich Unternehmen und Teams aller Größen auf Zephyrs End-to-End-Lösungen, unübertroffene Skalierbarkeit und Support.
Wer verwendet Zephyr Enterprise?
Führende Produkt- und IT-Teams in den Bereichen Finanzen, Gesundheitswesen, Medien, Mobile, IT-Services und Unternehmen setzen die Zephyr-Produktfamilie ein, um mit den sich beschleunigenden Lieferzyklen der Software Schritt zu halten.
Wo kann Zephyr Enterprise bereitgestellt werden?
Windows (On-Premise), Linux (On-Premise)
Über den Anbieter
von SmartBear
2009 gegründet
Über den Anbieter
von SmartBear
2009 gegründet
Zephyr Enterprise – Videos und Bilder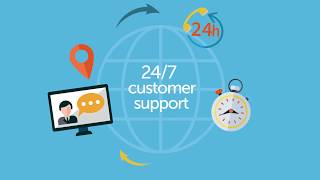 Kosten ähnlicher Produkte wie Zephyr Enterprise vergleichen
Startpreis
Nicht verfügbar
Nicht verfügbar
50,00 $/Monat
36,66 $/Monat
Funktionen von Zephyr Enterprise
AB-Tests
API
Aktivitäts-Dashboard
Aktivitäts-Verfolgung
Alarmfunktion / Benachrichtigungen
Anforderungsbasiertes Testen
Anforderungsmanagement
Anpassbare Berichte
Automatisierte Terminplanung
Benutzer-Management
Berichterstattung und Statistik
Beurteilung-Management
Compliance Management
Daten-Import / -Export
Datenerfassung und Übertragung
Datenextraktion
Datenspeicher-Management
Datenvisualisierung
Drag-and-Drop
Drittanbieter-Integration
Echtzeit-Analytik
Echtzeit-Berichterstattung
Echtzeit-Daten
Echtzeitüberwachung
Fehlerverfolgung
Keyword-Driven Testing
Kundensegmentierung
Leistungsmanagement
Management von Softwaretests
Modellbasiertes Testen
Parametrisierte Tests
Performance-Tests
Problem-Nachverfolgung
Problemmanagement
Prognosen
Qualitätssicherung
Rollen-basierte Genehmigung
Sicherheit testen
Statische Analyse
Testskript-Bewertungen
Unicode-Compliance
Unterstützt parallele Ausführung
Verschieben und kopieren
Versionskontrolle
Visuelle Analytik
Werkzeuge zur Zusammenarbeit
Workflow-Management
Zusammenfassende Berichte
hierarchische Ansicht
Überwachung
Verifizierter Rezensent
Senior Quality Assurance Manager in UK
Verifizierter Nutzer auf LinkedIn
Verwendete die Software für: Mehr als 2 Jahre
Zephyr really helped us work in a scaled agile way as well as integrating our automation framework.
Kommentare: Where did we expect Zephyr to do well
- JIRA Integration Scaled Enterprise Agile
- Automation execution
- Global metrics
- Tablet and mobile test execution and real time metrics
What did leadership get
- On the go metrics at group level and product level
- Integration with Confluence for JIRA and Zephyr metrics
- Reduced cost as man hours are reduced, because all QA activities can be done via one tool
- 100% integration into all products
Vorteile:
It allowed the entire project team to work together on all aspects of their testing within the context of their specific software releases, while keeping a global view. Using structured and freeform test execution cycles, and the ability to run manual or kick-off automated tests in the automation tool of our choice allowed greater scalability. All the results get updated in real time to dashboards for senior management to review. All testing assets, across all products, projects, releases and sprints all in one place. Standardize on tests, data, metrics, processes, executions, documents, reports etc. Able to re-purpose and reuse which saved time and increased productivity. We required a test management application that would seamlessly integrate with our other business critical tools e.g. JIRA, Confluence, Eggplant, Ready API, Test Complete, Selenium, Jenkins etc
Nachteile:
There were some bugs found after major releases, but these were always turned around and resolved very quickly after reporting them. If we found areas that required new feature requests or enhancements, these are generally delivered in a 4 or 8 week cycle
Antwort von D Software
vor 3 Jahren
hello, Thank you for your review of Zephyr. It seems you are quite satisfied with the tool. We would like to connect with you to hear more about your usage of the tool and all of the great things your team is doing. Please contact matthew.king@getzephyr.com so we can learn more. Thanks again
Verifizierter Rezensent
IT Manager - SW Quality & DevOps in USA
Verifizierter Nutzer auf LinkedIn
Verteidigung & Raumfahrt
Verwendete die Software für: Mehr als 2 Jahre
Test Management System of Choice for our DevOps Journey!
Kommentare: The benefits are truly amazing! We can now "see," in real-time, the progress of all our testing and release pipelines. The integrations to other software development applications is excellent, via the API's or plug-ins. We can now quantitatively make release decisions, and assure upper management that the product we are pushing to production has been thoroughly tested.
Vorteile:
Robust two-way synchronization with Jira. Automatically sync's with sprint stories and bugs. Ease of use with solid API integrations and plug-ins with other major release pipeline applications. Customer support and interactions have been outstanding. Zephyr has a Customer Advisory Board, which meets twice a year, to listen to, and respond to the industry. The product and team have advanced rapidly, allowing our organization to accelerate our DevOps initiative. Zephyr continues to be on the foreground of innovation, as seen by their latest release named "Maestro," their DevOps plugin that takes Zephyr to the next level, as a qualitative test management solution. Very satisfied with all aspects of the product and its future road-map.
Nachteile:
The only con to Zephyr, is its ability to manage role-based securities. However, through an engagement with our top executives, and the senior executive team from Zephyr, they now have this concern vetted and will be working to incorporate this capability into a future release. Zephyr actively listens to its customers, so any (and I mean any) concerns you have, they truly listen and actively work to satisfy the need.
Sheri A.
Founder & CEO in USA
Verifizierter Nutzer auf LinkedIn
Computer-Software, 2-10 Mitarbeiter
Verwendete die Software für: Mehr als 2 Jahre
Used to work with Jira.... now you constantly can't login!
Kommentare: I have been a longtime Jira Capture user and at some point Zephyr replaced it. For a longtime it worked seamlessly... then all of a sudden we would get a constant "Invalid Login" when trying to login with Atlassian credentials. After contacting support several times I was told we had to create an API key. After going thru the pain... it would work for a week... then right when you urgently needed to take a screenshot it forgot the credentials and you are forced to create a new API key ... which takes over 15 minutes each time. Worked. Forgot credentials. Create key. Over and over. You have to pay for each user and after awhile it just got so frustrating it was no longer worth it. I wish Jira capture still was around. That worked flawlessly for years!
Vorteile:
Integrated with Jira, allowed QA to easily capture screenshots
Nachteile:
Cant login, login errors, can't use standard Atlassian credentials and forces you to create API keys, constantly forgets credentials but doesnt tell you until after you have filled out a full bug report so you end up losing all your work
Verifizierter Rezensent
Senior QA Analyst in USA
Verifizierter Nutzer auf LinkedIn
Forschung, 1.001-5.000 Mitarbeiter
Verwendete die Software für: Kostenlose Testversion
Nice case management tool
Vorteile:
The ease of use and the look of the overall system.
Nachteile:
It is not super user friendly, but in its defense we only had it for a short time.
Antwort von D Software
vor 3 Jahren
hello, Thank you for your Review of Zephyr. Can you please let us know if you are referring to Zephyr for Jira or Zephyr Enterprise. Our team would love to connect with you more and hear more about your usage. Please reach out to Matthew.king@getzephyr.com to learn more. Thank you for your time
Verifizierter Rezensent
Quality Assurance in USA
Verifizierter Nutzer auf LinkedIn
Computer-Software, 11-50 Mitarbeiter
Verwendete die Software für: Mehr als 1 Jahr
Zephyr for JIRA
Vorteile:
We use Zephyr inside JIRA to keep track of our manual testing. It works very well.
Nachteile:
Sometimes there are small display issues.
Antwort von D Software
vor 3 Jahren
hello, Thank you for your review of Zephyr for Jira. Our team would love to catch up and hear more about your instance and usage of the tool. Please reach out to Matthew.king@getzephyr.com to catch up.