Was ist EDI HQ?
1 EDI Source ist seit über 30 Jahren ein führendes Anbieterunternehmen innovativer EDI-Softwarelösungen und dedizierter interner Unterstützung. Die EDI-Software EDI HQ ist in der neuen HQXchange-Plattform (HQX) jetzt noch leistungsfähiger und schafft eine einzige umfassende EDI-Lösung mit unübertroffener Tiefe und Flexibilität. HQX bietet im Paket EDI-HQ, das Transparenzportal IntelligentXchange und AS2 Complete Software für eine sichere Datenverschlüsselung mit kompetenter technischer EDI-Unterstützung in einem komfortablen Abonnementmodell.
Wer verwendet EDI HQ?
Mit einer leistungsstarken Plattform, die auf die individuellen Bedürfnisse der Kundschaft zugeschnitten werden kann, sind 1 EDI Source-Produkte darauf ausgelegt, Kundschaft in den Branchen Einzelhandel, Fertigung, Logistik, Transport und Gesundheitswesen zu unterstützen.
Wo kann EDI HQ bereitgestellt werden?
Cloud, SaaS, webbasiert, Windows (Desktop)
Über den Anbieter
Epicor Software
Ansässig in Austin, USA
1996 gegründet
Telefon-Support
24/7 Live-Support
Erhältlich in diesen Ländern
Kanada, Vereinigte Staaten
Über den Anbieter
Epicor Software
Ansässig in Austin, USA
1996 gegründet
Telefon-Support
24/7 Live-Support
Erhältlich in diesen Ländern
Kanada, Vereinigte Staaten
EDI HQ – Videos und Bilder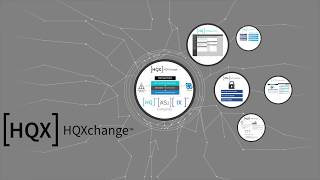 Kosten ähnlicher Produkte wie EDI HQ vergleichen
EDI HQ Funktionen
AS2-Protokoll
Alarmfunktion / Benachrichtigungen
Archivierung & Aufbewahrung
Auftragsabwicklung
Auftragserfassung
Auftragsverfolgung
Berichterstattung / Analyse
Dashboard
Data Warehouse Software
Datenaggregation und -veröffentlichung
Datenbank-Unterstützung
Datenmanagement
Datentransformation
Drittanbieter-Integration
ETL
Integrationsmanagement
Inventarverwaltung
Kontakt-Datenbank
Management by Exception
Mehrfache Format-Unterstützung
Retourenmanagement
Rückstandsverwaltung
Versand-Management
Wiederkehrende Bestellungen
Alix S.
Owner in USA
Verifizierter Nutzer auf LinkedIn
Verwendete die Software für: Mehr als 2 Jahre
No better EDI software on the market
Kommentare: 25+ years of EDI experience and this is the only product I've ever used and liked. I support other EDI customers using other software and this one is hands down the best of breed.
Vorteile:
The software is very intuitive making it easy to query and find data. The mapping tool is the best I've come across allowing for highly customized mapping. With the scheduler, EDI can be run automated and unattended and will alert you if it needs help.
Nachteile:
There is a reporting tool but you can't really create your own reports without help. Most times I just want to be able to export a line view to excel. That would be a nice value add.
Verifizierter Rezensent
Business Analyst in USA
Verifizierter Nutzer auf LinkedIn
Verwendete die Software für: Mehr als 1 Jahr
I love the dashboard and the readable format version.
Kommentare: Ease of use, Control, visibility
Vorteile:
~The dashboard is one of the best feature where you can create and arrange what type of view matters to your daily job whether you are: Admin, operator or viewer. ~The Jobs and automation allows you customized alerts and reports delivered right to your inbox. ~Everything is visible and can drill to the detail which allows the Admin and Operators to explain easily to the regular users. ~The client version allows the regular users to do their research on their own saving us time to run reports for them. ~The jobs and automation is one of the cool features. You can see what has run and when is the next run of the job. ~On the jobs and automation, you can set your job into one or all 3 tabs and set the trigger to run the job like a scheduler. ~ The smart filters allows multiple sort selection so you can filter by T-set, TP and even by specific Transkey. ~The multiple tabs from the smart filters allows you to do smart edit and re-submit your transaction without having to go back to your ERP and re-processing it all over again. ~Many other cool features like the TP view where you can see what setup by TP, what T-sets are implemented and so forth. Overall, I think the design, the ease of access and control are pretty good.
Nachteile:
~The adhoc reporting which links to Crystal report are kind of phased out. I hope they can develop this to allow reporting flexibility. The standard reports are the only report you can run against your filters. ~The filters are not exportable or extractable. I hope that they will develop the option to download or extract the filters even just the header to an excel file or csv file. Or at least have the ability to highlight then copy so we can paste on the excel spreadsheet.
Verwendete die Software für: Nicht angeboten
1EDISource - software is adequate but customer service and technical support needs improvement
Kommentare: The software itself is good, however, we wish the customer service and support were sufficient to better support its customers. Unable to technically support our rapidly growing company and requirements with advanced setup such as clustering, failover. Estimates for consulting work continue to be underestimated, and delivery takes much longer than promised. Turnover in sales and account management continues to make our project difficult.
Antwort von 1 EDI Source
vor 5 Jahren
We are so sorry to hear about your unhappiness with the recent support at 1EDISource. Garden of Life has been a valued customer of 1EDISource, Inc. for many years and we have successfully collaborated on a number of successful projects. While there have been some challenges, the most current initiative remains a high priority and we are dedicated to driving its success. Organizationally we are fully committed to providing an exceptional customer experience and will work tirelessly to ensure your problem is solved.
Kevin W.
CIO in USA
Verifizierter Nutzer auf LinkedIn
Chemikalien, 201-500 Mitarbeiter
Verwendete die Software für: Mehr als 2 Jahre
overall excellent!
Kommentare: increased efficiency and functional department ownership of issues that are related to their respective departments.
Vorteile:
ease of use, user friendly - can troubleshoot issues without spending too much time researching root cause. Overall the tool has a short learning curve and several functional departments can use the tool to review potential issues and correct them.
Nachteile:
The tool is a little expensive but overall it provides value that is probably offset by the cost based on the comments i provided in the "PRO" section. We really don't have any "CONS" from the user community that utilize the tool.
Rachel M.
IT Support Specialist in USA
Verifizierter Nutzer auf LinkedIn
201-500 Mitarbeiter
Verwendete die Software für: Mehr als 1 Jahr
This is excellent software. Even for a novice, it was easy to learn and works very well.
Vorteile:
Ease of use is the best thing about it. When I first started using this software, I was brand new to the EDI process. I was able to quickly learn how to edit the maps and there are a plethora of tools to use to get it to work the way you need it to. Everything is pretty straightforward and I only had to reach out to 1EDISource for a few things that I couldn't figure out on my own. Overall, I have been very pleased with this software and would absolutely recommend it to others.
Nachteile:
Honestly, there isn't really anything I don't like about this software. I never came across a problem that I couldn't solve.