Was ist Nebu Dub InterViewer?
Ein leistungsstarkes und dennoch sehr einfach zu bedienendes professionelles Datenerfassungstool, das dir erlaubt, qualitativ hochwertige Daten und anspruchsvolle Quoten zu sammeln, die alle sofort interpretiert werden können. Ob sich deine Organisation darauf konzentriert, mit CATI, CAPI oder WAPI / CAWI oder einer Mischung dieser Methoden zu interviewen - Dub Interviewers weiß, wie es geht. Das Umschalten zwischen den Collection-Modi während der Feldarbeit ist ein Kinderspiel. Keine Vor-Ort-Installation erforderlich. Call-Center in einer Box mit unserem on-demand-gehosteten Dialer als Dienstleistung.
Wer verwendet Nebu Dub InterViewer?
Wir bedienen Forscher rund um den Globus. Alle Unternehmen, die Forschungsdaten sammeln, egal ob du ein Call-Center hast, Face-to-Face-Feldkräfte oder ob du webbasiertes Reaktionsumfragen via Smartphone oder Tablet betreibst.
Wo kann Nebu Dub InterViewer bereitgestellt werden?
Cloud, SaaS, webbasiert, Mac (Desktop), Windows (Desktop), Android (mobil), iPhone (mobil), iPad (mobil)
Über den Anbieter
Nebu
1992 gegründet
Telefon-Support
24/7 Live-Support
Chat
Sprachen
Deutsch, Englisch, Niederländisch
Über den Anbieter
Nebu
1992 gegründet
Telefon-Support
24/7 Live-Support
Chat
Sprachen
Deutsch, Englisch, Niederländisch
Nebu Dub InterViewer – Videos und Bilder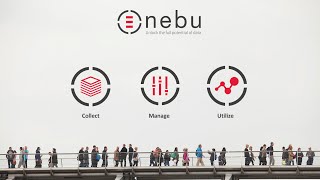 Kosten ähnlicher Produkte wie Nebu Dub InterViewer vergleichen
Nebu Dub InterViewer Funktionen
Anpassbare Vorlagen
Benchmarking
Berichterstattung / Analyse
Call-Center-Management
Daten-Import / -Export
Drag-and-Drop
E-Mail Marketing
Fragen-Verzweigung
Fragenkatalog
Multi-Channel-Vertrieb
Offline-Antwort-Sammlung
Panel-Management
Statistische Analyse
URL-Anpassung
Umfragenerstellung
Verzweigungslogik
Zufälligkeitsanordnung
Alternativen für Nebu Dub InterViewer
Bewertungen über Nebu Dub InterViewer
Himanshu
Associate Project Manager in Indien
Verwendete die Software für: Nicht angeboten
Awesome! One Stop Solution for Market Research
Kommentare: I have been using Nebu for all functions of Market Research since last 9 years and I am very happy with it. It is very robust, with ease of conducting online surveys or offline surveys on "mobile" devises such as smartphone and tablets.
Some of its functions are so unique that you don't find them in any other software out there, yes that's right!
The ease with which you can conduct International Multiple languages survey is simply brilliant, with super easy functions to get different languages survey versions ready. Another very powerful and hugely robust and secure feature is the Sample and Project Management suite which Nebu provides. It is very user friendly and is so fun to use that project management becomes a smooth walk. With various tools at hand, such as predicting the outcome of a survey, managing panel records, distribution of honorarium/incentives to panelist, ease of updating panel websites and templates, it really scores way above other competition in market. Customer service is completely online and is very prompt in helping with any kind of issue, whether technical in nature or requiring attention towards panel management. They have best of people with support for many different languages. Overall, being a user of all its services, I am very happy with Market Research solutions from Nebu bv. Keep up the good work, NEBU!
Roland
Sales-, Project- & IT-Executive in Österreich
Verwendete die Software für: Nicht angeboten
Triple AAA+ Rating for most flexible, easy to use and mulit-platform data collection tool available
Kommentare: meinungsraum.at is a full-service research provider specialising in online market and opinion studies. Our portfolio also includes conventional methods, both qualitative and quantitative. We own and run the Austria based Opinions Online Panel with around 30.000 members to date. Dub Interviewer is the best choice for us, because of its reliability and stability concerning scripting and data collection. The software is easy to learn and provides an easy to use interface for the scripting of questionnaires. Furthermore, the software is always up to date with the newest developments in online market research (questionnaire types, responsive layouts, multi-platform usage ) and fulfils all the needs we have to script questionnaires that entertain and captivate our respondents (SurveyTainment).
The support (online and/or offline) is always fast (24/7) and Nebu quickly steps in if you need help for your questionnaires and projects. meinungsraum.at can fully recommend Dub Interviewer for all kinds of market research and data collection projects (CAWI, CATI, CAPI, Mobile ).
Florian
HR Business Consultant/ ex Call Center Agent in Deutschland
Personalwesen, 11-50 Mitarbeiter
Verwendete die Software für: 6-12 Monate
Needs improvement
Vorteile:
While it may be a great tool from the administration side. The user gets a quite unappealing interface that sometimes behaves weirdly.
Nachteile:
-Unappealing design - not self explanatory - freezes sometimes during calls and shows unexpected behaviour
Franklin
Product Manager in Niederlande
Verwendete die Software für: Nicht angeboten
A software solution you can rely on
Kommentare: For over 10 years we have been using DubInterviewer as well as other solutions from Nebu. As we are a market research firm which conducts surveys for large companies we need high quality software. This means it can handle complex questionnaires with all sorts of skips, rotations, blocks, expressions, etc. but we also need continuous support and the ease of mind that the server can handle the many requests. This is all to be found in the solutions that Nebu offers. If, for some reason, something is not possible we have always found a way to work around it or integrate the solution together with the help of Nebu. The market is changing more than ever and new tools pop up almost every day but I believe we will be using Nebu for many years since they have found a way to innovate their software on a continuous basis.
Verwendete die Software für: Nicht angeboten
Recommendation from the DataExpert Nebu Team
Kommentare: DataExpert is one of the biggest independent data processing companies in Central Europe. We have a continuously growing dedicated team providing questionnaire programming for Nebu users. Dub Interviewer is an excellent choice for those who want:
- stability in scripting and data collection
- an easy to learn package that is still highly professional
- an interface where scripting goes fast
- a tool where you will find a set of new features for motivating higher response rate
- a package that will be suitable and efficient for different types of data collection (CATI, CAPI, TAPI, CAWI) There is a network of specialists behind Nebu that makes sure you always get support for your projects.
DataExpert recommends Dub Interviewer as one of the best tools for quick ad-hoc projects.