Was ist Insight?
Im Jahr 1991 wollte ein kleiner Friseursalon seine Kund*innen und sein Inventar besser verwalten. Und so nahm alles seinen Anfang. Insight Salon Software hat sich seitdem zu einem funktionsreichen und nutzerfreundlichen Managementsystem entwickelt, das dir hilft, organisiert zu sein, Zeit zu sparen, Kund*innen zu gewinnen und den Umsatz zu steigern. Mit über 25 Jahren Erfahrung in der Schönheitsbranche hat Insight umfassendes Wissen bei der Bereitstellung der neuesten Technologie sowie der professionellen Anleitung und dem Support, den Salons benötigen. Fange noch heute an!
Wer verwendet Insight?
Von selbständigen Friseuren bis hin zu Salons mit mehreren Filialen wird Insight Software von über 7.500 wachsenden Unternehmen und 50.000 Nutzer*innen in Kanada, den Vereinigten Staaten und auf der ganzen Welt verwendet.
Wo kann Insight bereitgestellt werden?
Cloud, SaaS, webbasiert, Mac (Desktop), Windows (Desktop), Windows (On-Premise), Android (mobil), iPhone (mobil), iPad (mobil)
Über den Anbieter
Syntec Business Systems
1991 gegründet
Telefon-Support
Chat
Erhältlich in diesen Ländern
Amerikanische Jungferninseln, Anguilla, Antigua und Barbuda, Aruba, Australien und 36 weitere
Sprachen
Englisch, Spanisch
Über den Anbieter
Syntec Business Systems
1991 gegründet
Telefon-Support
Chat
Erhältlich in diesen Ländern
Amerikanische Jungferninseln, Anguilla, Antigua und Barbuda, Aruba, Australien und 36 weitere
Sprachen
Englisch, Spanisch
Insight – Videos und Bilder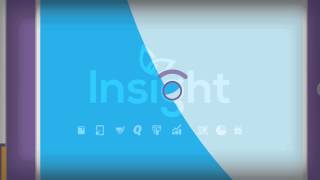 Kosten ähnlicher Produkte wie Insight vergleichen
Insight Funktionen
Automatisierte Terminplanung
Bestätigung / Erinnerungen
Daten-Import / -Export
Drittanbieter-Integration
E-Mail Marketing
Für Salons und Spas
Inventarverwaltung
Kundendatenbank
Kundenmanagement
Kundenprofile
Lohn- und Gehaltslisten-Management
Mehrere Standorte
Mitarbeitereinsatzplanung
Mitarbeitermanagement
Mobiler Zugriff
Online-Buchung
Online-Zahlungen
Rabattmanagement
Terminplanung
Terminverwaltung
Verkaufsberichte
Verkaufspunkt POS
Wiederkehrende Termine
Roberta D.
Owner/Stylist in USA
Verbraucherdienste, 2-10 Mitarbeiter
Verwendete die Software für: Mehr als 2 Jahre
It serves it purpose.
Vorteile:
Customer support. They are friendly and very helpful and are always there when we need them!!! 24/7!!
Nachteile:
There are so many features. There really should be a class to talke for about a week to learn everything. I've had it for almost three years still am not using everything because I'm don't know how it works. I also think it's crazy we have to pay extra for text messaging. I was also told when ai bought the system it would become apple friendly which was why I chose it. Now I am told that will never happen because of the platform it was built in. Basically your sales department lied to be to get the sale.
Antwort von Syntec Business Systems
vor 5 Jahren
Hi Roberta, we appreciate your feedback. While Insight runs best with Windows, it certainly can work with Macs as well. As we offer true, two-way text messaging (not simply email-to-text), there is a cost for sending SMS. Depending on the number of texts you wish to send, our Insight Deluxe Cloud plan may be a more affordable option. Talk to our Sales Team (1-888-919-5841) to learn more.
Gastgewerbe, 2-10 Mitarbeiter
Verwendete die Software für: Mehr als 1 Jahr
Great Choice Overall
Kommentare: We took over ownership of a salon that has used Insight for years, so we decided to keep using it. Overall it functions well and has pretty much all of the features we need.
Throughout the last year we ran into a few technical hiccups but customer service was helpful in getting things ironed out. We have an excellent representative that is okay with us emailing her directly which is a rare thing and is much appreciated. Most of the support staff is helpful but there's one person that seems to get annoyed or sound inconvenienced when I call in about something. It's happened a handful of times with that support staff member.
If you're a relatively small salon & spa, Insight is a great choice. We have found that the monthly fee added on top of the price to purchase SMS bundles has caused the cost of Insight to exceed other software on the market. If you send a lot of text messages to clients, keep this mind since it can increase your budgeted expense for software.
Overall quality (4) - It works well but at times throws error messages for certain reports that requires a call to support staff.
Ease of Use (4) - There's a learning curve to Insight but that's nothing new. There's a TON of reports which takes considerable time to learn, and no one report includes a dashboard of all statistics an owner might need. I find this tedious having to run several reports multiple times for each team member.
I can recommend Insight to anyone looking for a salon & spa software, but felt it's my duty to cover both the pros and cons. Hopefully this review will help.
Vorteile:
Offers several features that most owners need. Relatively easy to learn and support staff seems willing to help if you're lost or have issues with anything. Uptime is good if you're using the cloud version, which is recommended over the installed version.
Nachteile:
Having to buy SMS bundles drives up the cost of the software. Budget wisely. Random errors when running some reports, which are usually fixed once support knows about it.
Antwort von Syntec Business Systems
vor 5 Jahren
As we have told many of our users, if you have an idea for a specific report that you would like to see added to Insight, please send us a rough outline of your specifications to requests@salon-software.com and we will try to add it in to a future release. Asking for a "dashboard with all stats an owner might need" is fairly subjective because each owner might have different thoughts on what those "needs" are so if you can give us a specific example of what you want to see we can work on that.
2-10 Mitarbeiter
Verwendete die Software für: 6-12 Monate
Not impressed with the software at all, but the customer service in the help department rocks.
Kommentare: Not intuitive at all, tedious to work with, clients not able to enter credit cards at booking, which for me was a major necessity. I was told if I integrated my credit card processing and bought their code card swiper clients would be able to enter their card info at booking. That was not the case. I would still have to call each one to get their credit card info and save it to the system, which defeats the purpose of online booking saving me time. Once integration was enabled, I had to enter a password 11! times just to check someone out. The support staff fixed it a bit, which brought it down to 6 times per checkout, which is still too many. The owner told me that's the case with all software programs and told me the new one I switched to, as well as 4 of the other major spa software programs were operating outside of PCI compliance by not having to enter a password that many times, but that was an "alternative fact." Online booking is also not intuitive, especially for spas that offer quite a few services, as the drop down menu of services is alphabetized, rather than grouped by category (i.e. facials, waxing, tinting, etc) and then alphabetized. The new software I have has a grouped drop down menu and also allows for further customization if needed. The reports were confusing, more so than any other software I've used. It's a very nickel and dime software, where you are charged for text message reminders, data conversion (mine may have been waived at sign up, but there was just no charge with the new software at all), and it was poor service and representation to sell me a customized credit card swiper to solve a problem it didn't solve, and then tell me I couldn't get a refund when we realized it wouldn't work within 3 days. The response was that, "it states on our website that the hardware is not refundable," but I wasn't on the website when they talked me into signing up for the swiper by phone. If you have Macs and iPads, steer clear. They claim to work with those, but neglect to reveal the 10 sec delay each time you do anything, while Apples "talk" to Windows. I had the same awesome software for years but outgrew it and was looking for more. What I got with Insight, was just more headaches.
The one glowing review I have is for everyone at their tech support office. They were very patient and extremely helpful, and if the call was during their office hours, they were pretty quick to answer and were almost always able to solve the issue. :)
Vorteile:
The customer support team is awesome!
Nachteile:
Clients cannot enter credit cards at booking, drop down menus were tedious as all services are lumped together alphabetically, reports are tedious, paying for text reminders is tedious, doesn't work well at all with Macs, and occasionally, I couldn't even get into the system. Also, the owner is not pleasant to deal with and sounds like a mini Trump whenever he is called out on an issue. He doesn't operate in good faith. Sold me hardware that wouldn't work and wouldn't take it back or even give me credit towards my account for it, since it cannot be used for anything else.
Antwort von Syntec Business Systems
vor 5 Jahren
Thanks for the review. It's great to hear that you have had a positive experience with our Customer Support team. We take security very seriously with Insight Software and ensure that we follow all the rules surrounding PCI and PA-DSS compliance. We encourage you to visit the PCI Security Standards Council website (www.pcisecuritystandards.org/assessors_and_solutions/payment_applications) to determine if software programs are truly approved payment applications. You can search by company name ("Syntec", in our case) or you can search by application name (e.g. "Insight") Even when dealing with a PCI compliant software, we advise you to be cautious when dealing with any company that offer work-arounds. While it may be more convenient for you and your staff, it will be your business who will face the consequences if caught.
Renata B.
Hairstylist in USA
Gesundheit, Wellness & Fitness, 11-50 Mitarbeiter
Verwendete die Software für: Mehr als 2 Jahre
Great but needs some improvement
Kommentare: I have been using Insight for a few years now. The software is somewhat user friendly, once you know your way around it's pretty easy to navigate around. I love the fact that I can schedule appt from an app on my phone, I don't ever need to call the salon to see when my first apt is in the morning. Having said that there are a lot of things that still need a little improvement. Example: I can't double book from my phone. I can't change my working schedule from my phone. I can add a special break or block a time when I know I won't be available but then I can't see the notes I have under that block. On the software itself, when I'm using the computer I can schedule multiple services for one client (I can however it will show as separate appts and opposed to one long appt.
I also would love to get texting with my service, however for a booth renter like myself that service is a little too pricey. Would be nice if it was included in the $35/month I currently pay.
The customer service is excellent. I always get to talk to someone quickly and they always have been able to help me.
After all the little things that I know one day will be fixed I love this program. Easier than a few I have tried in the past.
Vorteile:
I'm able to use my phone to schedule appts
Nachteile:
I can't double book from my phone I can't change my working schedule from my phone Too expensive to have access to text to confirm or cancel appts
Shannon H.
Salon & Spa Director in USA
Verwendete die Software für: Nicht angeboten
Insight Makes My Life Easier!
Kommentare: PROS: Ease of use, Great Technical Support, Very Affordable
CONS: This isn't necessarily a con, because the program's functionality is effective, but it would be nice to have a greater range of options in some areas of the program Our salon and spa has been using Insight for a number of years. Insight Salon Software is so easy to use. Steps are intuitive. Even if you didn't have someone available to show you how to use the program, you could learn the system fairly quickly on your own. The price point is reasonable, and there have been no hidden costs or fees. About a year ago another software was highly recommended to us, and we opted to give it a try. And try we did; we struggled to learn and use the system. 6 months later, we took the loss on the other software and came back to Insight. The support I received to transition back made it so quick and painless that I almost couldn't believe it. And when I announced to my staff that morning that we were back live with Insight, every member either hugged or thanked me profusely! Now, we could get back to focusing on important things, not on a software program!! One thing I love about Insight is the ease of movement within the program. For instance, when you open a search screen, your cursor automatically appears in the search box and in many places you can simply hit Enter to move to the next box. These may seem like minor details, but if you've ever worked with this capability and then tried to use another program that doesn't have it, the time saving aspect becomes quickly apparent. We do at times have issues with the automatic features working correctly - appointment confirmations, nightly backups, phone app - and end up having to these things manually. But it is also a problem we had with the other program. These types of issues are just part of it. When something goes wrong, though, the technical team is always available and always friendly and helpful. We work off a fairly detailed business plan, and I wish there were more detailed options available for some areas - such as special commissions on specific services, report sorting, etc. - that would be more in line with some of the particulars of the way we operate. I hope to be able to work with Insight on some of these things. Bottom line, Insight Salon Software is more than worth the investment.