Was ist DaySmart Salon?
Seit 1999 erfüllt Salon Iris die Bedürfnisse tausender Salonbesitzer. Salon Iris hilft Salons bei der Verfolgung von Kunden, bei der Verwaltung von Terminen, bei der Verwaltung des Produktinventars, bei der Verarbeitung von Gehaltsabrechnungen und bei der Vermarktung von Dienstleistungen. So kannst du mehr Umsatz erzielen, neue Kunden gewinnen und deine Marke erweitern. Diese preisgekrönte Software bietet Online-Buchungen, automatische Benachrichtigungen, POS- und mobile Anwendungen.
Kunden, die Salon Iris verwenden, haben nach der Verwendung der Salon-Iris-Software eine Gewinnsteigerung von mindestens 20 % gemeldet!
Wer verwendet DaySmart Salon?
Mit Cloud-Lösungen für Standmieter und Desktop-Lösungen für große und kleine Salons ist Salon Iris bei Salonbesitzern und Stylisten gefragt, die eine einfache, aber leistungsstarke Business-Software suchen.
Wo kann DaySmart Salon bereitgestellt werden?
Cloud, SaaS, webbasiert, Windows (Desktop), Windows (On-Premise), Chromebook (Desktop), Android (mobil), iPhone (mobil), iPad (mobil)
Über den Anbieter
DaySmart Software
Ansässig in Ann Arbor, USA
1999 gegründet
Telefon-Support
Chat
Erhältlich in diesen Ländern
Vereinigte Staaten
Über den Anbieter
DaySmart Software
Ansässig in Ann Arbor, USA
1999 gegründet
Telefon-Support
Chat
Erhältlich in diesen Ländern
Vereinigte Staaten
DaySmart Salon – Videos und Bilder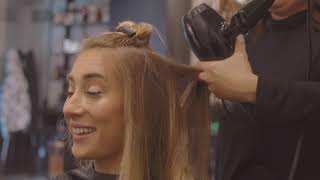 Kosten ähnlicher Produkte wie DaySmart Salon vergleichen
DaySmart Salon Funktionen
Bestätigung / Erinnerungen
Daten-Import / -Export
Drittanbieter-Integration
E-Mail Marketing
Für Barbershops
Für Salons und Spas
Inventarverwaltung
Kalenderverwaltung
Kreditkartenbearbeitung
Kundendatenbank
Kundenmanagement
Kundenprofile
Lohn- und Gehaltslisten-Management
Mehrere Standorte
Mitarbeitermanagement
Online-Buchung
Rabattmanagement
Terminplanung
Terminverwaltung
Treueprogramm
Verkaufsberichte
Verkaufspunkt POS
Wiederkehrende Termine
Alternativen für DaySmart Salon
Bewertungen über DaySmart Salon
Autumn
Owner/Designer Stylist in USA
Verifizierter Nutzer auf LinkedIn
Verwendete die Software für: Mehr als 2 Jahre
We've been partnered with Salon Iris for 9yrs now and Love everything about the software. Easy to us
Kommentare: Scheduling, details, customer service. Organizations
Vorteile:
Easy to use, customizable, easy to teach, detailed, always improving, reports, user friendly , online scheduling.
Nachteile:
The app costs extra money, updates we've lost data, doesn't have copy and paste option for appointments Anymore
Celeste
Salon manager in USA
Kosmetik, 2-10 Mitarbeiter
Verwendete die Software für: Mehr als 1 Jahr
Day smart
Kommentare: We've enjoy the scheduling aspect of this program. However, doing credit card processing through card point has been a nightmare.
Vorteile:
I love the ability to schedule guests, and the information I'm able to store for guests. I like that we can save their credit card information, and the ease with texting and confirmations.
Nachteile:
The credit card processing has been a huge issue from the very beginning, to the point where we've considered switching services. I also wish there was a way to click on a guest in the schedule, after the ticket is closed, and see if they have any scheduled appointments. It's inconvenient to have to go into each guest to check if tHey have scheduled appointments.
Jeannette
Salon Owner in USA
Kosmetik, 2-10 Mitarbeiter
Verwendete die Software für: Mehr als 2 Jahre
In Betracht gezogene Alternativen:
Gets The Job Done
Kommentare: I appreciate [SENSITIVE CONTENT] on the app management as he will set time aside to speak with me regarding upgrades and improvements and what's to come. Overall I have used DaySmart because it's going to be a gas sold to switch but it will happen over time. Unfortunately other companies offer the things DaySmart lacks.
Vorteile:
I enjoy the DaySmart offers cloud user access for the team to see their schedule. Being able to have client profiles helps create consistency with client visits. Working the app is easy to manage and they offer some great features but they could use improvement. They take their customers feedback to build the app.
Nachteile:
DaySmart will have a lot of glitches in the system, and the app version lags running slow or logging out. When they add new features with updates they're not 100% ready to go and have bugs that require improvements. Their email marketing templates are absolutely the worse. To generic and almost too tacky/old school to use. All other salon softwares are more up to date with their email marketing.
Maggie
Spa Owner and Licensed Massage Therapist in USA
Gesundheit, Wellness & Fitness, 11-50 Mitarbeiter
Verwendete die Software für: Mehr als 2 Jahre
In Betracht gezogene Alternativen:
Day Spa having used software for 8 years using desktop version and new to cloud based...
Kommentare: Overall happy with software, would just like to see more capabilities after 8 years with company that fit the needs of day Spa business. We had trialed Meevo during and they had some great features, overall our experience was terrible with them, but some cool features they had were front desk profit focused. As example, pop ups for services notes about service to ask client when booking, service suggestion for similar services when booking one to suggest others. Product recommendation based on past purchases.
Vorteile:
VIP support moreso when we were desktop version and dealing with [SENSITIVE CONTENT] was amazing! Many thanks to her! The working and self diagnosis of problems is easy with this system.
Nachteile:
Now being cloud based definitely want to see memberships updated so when a failed payment, you can make the payment and not have to cancel member and restart, have had many issues with that since moving from desktop. Also had to found a work around to let us make membership purchase, to be "until canceled" we have to first click end date then click back to until canceled and then it works. Would like to again see the ability to add a prepaid service on an account like we could in desktop. Would also like to be able to change client name on a ticket as we were able to "change client" on ticket in desktop version. For tickets, it would be helpful to have more edit capability once they are closed, to edit service/professional/payment and change/and do partial refund. For gift cards would like to see ability to auto populate a number. For reporting, sales totals for each employee for a week would love the ability to "copy" a table like desktop version instead of having to download and upload as we utilize Google sheets and not Excel. Online giftcar would love to be able to offer promotions and not have to pay a third party for to offer things like, buy $100 get $25 for free. I've sent quite a few things through to support already to ask for feature requests. One last one off too if my head is for text marketing when making a one time campaign, to send out for last minute opening deal to be able to just send "now" or immediately I stead of having to choose the next hour.
Lindsay
Owner/esthetican in Kanada
Kosmetik, Selbstständig
Verwendete die Software für: Mehr als 2 Jahre
In Betracht gezogene Alternativen:
Good Software
Kommentare: Been great.
Vorteile:
It's easy to set up and helps keep track of all the important information you need for running a business.
Nachteile:
Cell phone app can be difficult to navigate at times. Doesn't show if someone confirms appointment or not. I have to look at the desk top version to see.