Was ist ACE?
ACE, früher WebAR, ist eine moderne, webbasierte Inkasso-Plattform für Inkassobüros, Rechtsanwälte, Immobilienmanager, Gesundheitsdienstleister und Regierungsbehörden. Verbessere deine Fähigkeit, Konten zu verwalten, nutzerdefinierte Zahlungspläne zu erstellen und die Zahlungsabwicklung auf einer kostengünstigen, effizienten und intuitiven Plattform zu integrieren. Automatisiere deine Prozesse. Binde Drittanbieter ein. Halte die Vorschriften ein. Individualisiere die Nutzererfahrungen. Maximiere die Sicherheit mit Amazon-AWS-Servern. Anbieter kontaktieren.
Wer verwendet ACE?
Inkassobüros, Inkasso-Anwälte, Erstanbieter (Original Credit Grantor), Regierung, Gesundheitswesen, Debt Buyers, Versorgungsunternehmen, Banken, Finanzdienstleistungen, Studentendarlehen.
ACE – Details
InterProse
1996 gegründet
ACE – Details
InterProse
1996 gegründet
ACE – Videos und Bilder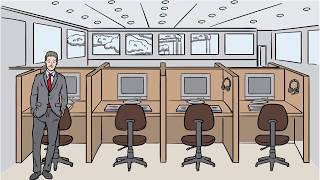 Kosten ähnlicher Produkte wie ACE vergleichen
Startpreis
975,00 $/Monat
1.000,00 $/einmalig
Nicht verfügbar
Nicht verfügbar
ACE – Bereitstellung und Support
Kundenbetreuung
E-Mail/Helpdesk
FAQ/Forum
Telefon-Support
24/7 Live-Support
Chat
Training
Persönlich
Live Online
Webinare
Dokumentation
Videos
Funktionen von ACE
API
Aktivitäts-Dashboard
Aktivitäts-Verfolgung
Alarmfunktion / Benachrichtigungen
Anpassbare Berichte
Anpassbare Vorlagen
Anrufaufzeichnung
Automatisches Telefonwahlgerät
Automatisierte Bekanntmachungen
Automatisierte Terminplanung
Automatisierung von Geschäftsprozessen
Benutzer-Management
Berichterstattung und Statistik
Compliance Management
Daten-Import / -Export
Drittanbieter-Integration
E-Mail-Vorlagen
Echtzeit-Aktualisierungen
Echtzeit-Analytik
Echtzeit-Berichterstattung
Elektronische Zahlungen
Erinnerungen
Historische Berichte
Inkasso-Management
Inkassounternehmen
Integration in die Buchhaltung
Interne Sammlungen
Kontaktmanagement
Kredit-Berichterstattung
Kreditkartenbearbeitung
Kreditnehmer-Management
Kundenmanagement
Mehrere Benutzerkonten
Mehrere Währungen
Mehrere Zahlungsmöglichkeiten
Multi-Channel-Kommunikation
Provisionsmanagement
Rechnungsmanagement
Risikobewertung
Rückruf-Terminplanung
Self-Service Portal
Suchen / filtern
Teilzahlungen
Transaktionsmanagement
Vorlagen-Management
Workflow-Management
Zahlungspläne
Überwachung
Matt K.
Chief Operations Officer and Compliance Officer in USA
Verifizierter Nutzer auf LinkedIn
Finanzdienstleistungen, 11-50 Mitarbeiter
Verwendete die Software für: Mehr als 2 Jahre
Ace Collections Software
Kommentare: Trial by fire when we first started. I want everything done yesterday and am always looking for ways to build it better. Years ago, training and learning the system was cumbersome and the learning curve was steep...so many ways to get from A to B...but now it is much better.
Vorteile:
The ability to integrate and bring other vendors to the table, automated jobs to make your processes leaner, continuous innovation and staying ahead of the curve in technology and application.
Nachteile:
Lack of examples that you can learn from and training on their analytics reporting tool. For instance, build a query the wrong way hooking multiple tables together can be a guessing game at times because the query will timeout or break. If you don't know SQL you could have a sharp learning curve.
Amy L.
Managing Paralegal in USA
Anwaltskanzlei, 11-50 Mitarbeiter
Verwendete die Software für: Mehr als 2 Jahre
If your looking for a great collection system at any level let me tell you why ACE is your answer
Kommentare: Ace is a wonderful product that assists our office keep up with the day to day activity that needs to be done and takes the guessing out of it. You set up your file by putting in a follow up date along with who needs to follow up and what their next step is. No need to send that office memo telling people what needs to be done. They just go in their worklist and get busy.
Vorteile:
The software is user friendly on any level. It allows you more efficient collection. We are a law firm that also collects debt. While it is obvious this is great software for debt collection, it is also great during the legal process. You can program what legal letter needs to be sent and place state specific legal perimeters so the wrong letter will never be used. You can keep up with attorney specific cases, judgments and garnishments. There are reports you can run for either your company to keep up with productivity or for your client to show them productivity. Your clients can have access to upload files, place notes or just review your notes. Every user can have only specific permission and roles specific to their jobs. Ace will also upload new and exciting tools each month to keep the product up to date. Training on the product is incredible. Customer service is quick and efficient. Ongoing training by webinar or in person is constant. I could keep going on and on forever! This product has made our life easier!
Nachteile:
The trust accounting on the small business platform needs improvement. That is about all I can say negative about this software.
Stephanie W.
Director of Revenue Recovery in USA
Krankenhausversorgung & Gesundheitswesen, 11-50 Mitarbeiter
Verwendete die Software für: Mehr als 2 Jahre
WEBAR? ACE? INTERPROSE?
Kommentare: It has not create faster steps for collection reps. I do not feel adequate training was given for such a large intricate set up of our business.
Vorteile:
I like the fact that accounts can be pulled into Excel easily.
Nachteile:
There are too many steps when performing certain actions. My reps take longer on account due to the slowest of the system if the accounts have many bundles in them. I do not like the fact that reports are never accurate. I do not like the response attitudes or tines from service. I especially do not like constantly being told there is an extra charge for items or corrections especially when ACE created the report, or jobs etc.
Antwort von InterProse
vor 3 Jahren
Hi Stephanie, We take any negative experience with ACE very seriously and will address your concerns directly. We pride ourselves on positive customer service experiences and will help you resolve any outstanding issues. Thank you for your business!
Tracie W.
Manager, Payment Services in USA
Einzelhandel, 10.000+ Mitarbeiter
Verwendete die Software für: Mehr als 2 Jahre
In Betracht gezogene Alternativen:
ACE Software is the best on the market
Kommentare: We have used many other A/R applications, and believe ACE to be the best A/R software out there!
Vorteile:
I like that we have the ability to manage and customize (ourselves) many of the options within ACE, to fit our own needs, including reporting, letters, workflows, jobs, etc.
Nachteile:
Was not able to create our own mapping -- importing return check data, however Interprose set this up for us (outside of ACE).
Verwendete die Software für: Nicht angeboten
WebAR - Collection Software
Kommentare: WebAR can definitely compete against some of the bigger systems on the market and they have several different packages depending on your size business. We looked at 20+ systems before picking WebAR. It was excellent for us because we started small and have since grown to a medium sized agency without the need for software / server changes etc to interrupt business. The automation has eliminated the need to hire extra resources and clients love the online access.
Vorteile:
Most of all, our clients actually use it and love it and it cuts down on customer service (ie - if they want to report a pay direct, they just login and report it on the account instead of calling). Cloud based hosted solution, secure, ease of use, client portal, online payments, automatic payment plan & posting, flexibility, HIPAA compliant, automated workflows, SQL reports, scoring capable (ie - able to hold 5 scoring values per account and calculate different scores after each no answer, hangups, etc), batch dialer disposition importing, integrated skip trace capabilities, integrated credit reporting capabilities, sftp file upload/download portal, user role based permissions, account forwarding/tracking, and flexible custom forms you can create at will to fulfill any special need that you have.
Nachteile:
Not many and they are minor ... payment remittance invoices to the clients are a little confusing on reversals/NSF for gross remit clients, requires an outside accounting program (ie - Quickbooks) to track outstanding client AR, only a couple of ready-made canned reports are available but other reports can be made on SQL, paperless document management automation (ie - uploading paper backup to accounts, account entry, etc) could be improved and they are working on that, no legal tracking but you can create a form to include any field you want plus they are working to integrate the forms across different clients, technical service staff availability limited to mostly email and sometimes on phone but they are US based and available in tight spots for emergencies. Again, none deal breakers and they are always improving ... with no upgrade fee!
Antwort von InterProse
vor 7 Jahren
¿ John, Thank you for the wonderful review of WebAR Enterprise Debt Collection Software. You are definitely a WebAR POWER user, you push us and WebAR to the limits and beyond. It is hard to put into words what you and your business mean to us. We find our self's often saying in our implementations meetings "What would John do? or How does John do that?" You have helped shape WebAR into the World Class Debt Collections platform it is today. We thank you! I hope we have addressed your cons, with the addition of Trust Accounting & enhanced Invoicing and Remittance. We have also added the ability to electronically deliver your clients documents and reports. If you have any other concerns please reach out to support at any time. ~ The InterProse Team