Was ist AdvancedPM?
AdvancedPM umfasst medizinische Terminplanung, Abrechnung, Berichterstattung und eine ganze Reihe von Tools zur Produktivitätssteigerung, mit denen du die geschäftliche Seite deiner Praxis optimieren kannst. Diese Praxismanagement-Lösung sorgt für ein positives Erlebnis an deiner Rezeption und steigert gleichzeitig den Cashflow. Jeder Klick, jede Funktion und jeder Ablauf ist auf maximale Effizienz des Personals, ideales Kostenmanagement und höchste Patientenzufriedenheit ausgelegt. Gesündere Praxis = gesündere Patient*innen.
Wer verwendet AdvancedPM?
Ärzte und Ärztinnen, leitende Angestellte, klinische Manager*innen, Praxismanager*innen, Büroleiter*innen, Büroverwalter*innen, leitende Angestellte im Gesundheitswesen, Krankenpfleger*innen, Arzthelfer*innen
Wo kann AdvancedPM bereitgestellt werden?
Cloud, SaaS, webbasiert, Mac (Desktop), Windows (Desktop), iPhone (mobil), iPad (mobil)
Über den Anbieter
AdvancedMD
Ansässig in South Jordan, USA
1993 gegründet
Telefon-Support
Chat
Erhältlich in diesen Ländern
Vereinigte Staaten
Über den Anbieter
AdvancedMD
Ansässig in South Jordan, USA
1993 gegründet
Telefon-Support
Chat
Erhältlich in diesen Ländern
Vereinigte Staaten
AdvancedPM – Videos und Bilder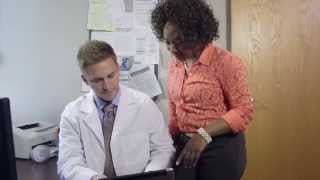 Kosten ähnlicher Produkte wie AdvancedPM vergleichen
AdvancedPM Funktionen
Abrechnung & Rechnungsstellung
EMR / EHR
Elektronische Rezepte
HIPAA konform
Inventarverwaltung
Medizinische Abrechnung
Medizinische Terminplanung
Mehrere Ärzte
Patienten-Aufnahme
Patienten-Terminplanung
Patientenportal
Reklamationsabwicklung
Verwaltung von Patientenakten
Überprüfung der Versicherungsberechtigung
Alternativen für AdvancedPM
Bewertungen über AdvancedPM
Jeanette
Practice Manager in USA
Verifizierter Nutzer auf LinkedIn
Krankenhausversorgung & Gesundheitswesen, 11-50 Mitarbeiter
Verwendete die Software für: Mehr als 2 Jahre
Excellent software for insurance billing
Vorteile:
A simple to use software for billing insurance claims. We use Practice Fusion and this is one of the few billing softwares that will "talk" to our EMR. The system is simple to set up and the company can have you up and running (using their clearinghouse) within about 4 weeks. Customer support is good. They respond quickly. Functionality saves time with ERA's and automatic posting. We have a single provider and this works great.
Nachteile:
Can be difficult/time consuming to add another provider. You need to plan well ahead if you are going to do this.
Becky
Owner/Speech Therapist in USA
Medizinische Praxis, 11-50 Mitarbeiter
Verwendete die Software für: 1-5 Monate
I have been very happy with this product and support services for this product!
Kommentare: Ease of claim billing, scheduler, and faster payment and more consistent payment and entering of payment
Vorteile:
Billing and ERA's Very easy! I love the tech support. The fact that someone is there, speaks English and understands the problem and is able to resolve the problem by talking it through with you. I never feel rushed or feel like the problem wasn't important. Training and support at the beginning was amazing. I really enjoyed my support at the beginning of this transition. This product allows the office to flow more easily. We continue to learn daily new items the product offers. It has made out claims processing more efficient . I get quicker and more steady payment. I like being able to see what each user has doen throughout the day/entering billing, new patients/AR, etc.
Nachteile:
I wish the ERA screen would be larger so much to read and it is on a small screen. I wish there was a way to stop switching the responsibility from the insurance to the patient (bucket) when a claim is denied. I am still having trouble pulling accurate AR reports due to the money being switched to Patient. Also if the dates could be in sequence on the invoices that would really help. I do have to bring up that I am most disappointed with the contract and price. I have spoken several times with by sales rep. & client support about this and still to this date the problem and contract rate that we set together is not being honored. It is disappointing for a small business like myself because what I have budgeted for the year for the software I have already paid out + in less than half a year. Also I keep getting billed for paper claims and no one here is sending paper claims, I have asked them to stop and show me how to stop this as I do not wasn't any sent by paper and def. do not want to pay for them either. The company and program are definitely better than I expected over 5 stars but the invoicing is what is concerning and may be the ultimate deal breaker of whether I continue with Advanced MD in the future.
Finanzdienstleistungen
Verwendete die Software für: Nicht angeboten
Quelle: SoftwareAdvice
Overall, I think this is a quality product.
Vorteile:
The software has a lot of good features, like the ability to have multiple patients open at the same time, a helpful collections module, descent analysis reports, an integrated EHR/PM, and the patient portal.
Nachteile:
Access to a simple report. They have analysis reports, but you have to pay them extra to get simple reports, like a patient payment report for a date other than the current date. Also, if a patient wants to see their itemized account history for tax purposes, the report is too complicated. They don't offer a true customized reports module, so you have to pay them extra money to obtain a report someone else may have requested, plus a monthly maintenance fee (they've got to be kidding). Their customized reports module is an additional rate per provider, not per practice, and you cannot modify any reports that already exist in the system to better fit your needs. I've brought my complaints about reports up to them multiple times, but they obviously feel they don't need to improve this feature. They always tell me no one else complains; however, every one of my billing clients complains.
Verwendete die Software für: Mehr als 2 Jahre
This software is JUST ok. Not as user friendly as our original software.
Vorteile:
Posting payments from the "quick pay" screen. It is nice to know which patient was "last" posted, when I have to leave that screen. For the most part, the adjustments are automatically done, but occasionally I run into a problem with the adjustment not being done.
Nachteile:
The reporting system lacks. To start with, I would like to be able to run a patient list report by CARRIER. This would allow me to see which patients are covered under which carriers. This would be especially helpful in the event (and it has happened), that we no longer participate with a particular carrier.
Adnan
Manager in Pakistan
, 2-10 Mitarbeiter
Verwendete die Software für: 6-12 Monate
AdvancedMD is a cohesive software suite. It is good system for you to consider for full PM/EHR.
Kommentare: Not to disclose right now.
Vorteile:
It is easy to navigate and use. This billing platform will able to keep track of your all transactions. Overall system has a lot of capability and some features are too good. There is lot of additional functionality that can be used accordingly. Their customer support is responsive and had no problem to contact customer service. Representatives are trying to help you but it does take some time to figure out it. Lot of things I have to mention that is good which is actually part of any billing software.
Nachteile:
Really expensive program. Some training videos are nice and also their training hours hours are not enough to understand the functionalities. Also their representative are limited to provide comprehensive training of each feature/module. Additonal pricing of each add on modules. Some reports are good but need to provide featured report.