Was ist AdvancedMD Billing Services?
AdvancedBilling: Steigere mit Leichtigkeit deinen Umsatz. Alle Tools, die du zum Verwalten deiner Debitoren- und Schadensbearbeitungsprozesse benötigst, befinden sich in einer Datenbank. Die robuste Clearingstelle automatisiert manuelle Prozesse und verbessert den Workflow. ClaimsCenter bietet dir automatisch erstellte Arbeitslisten, die Nachverfolgung von Ansprüchen und eine zentrale Abrechnung. Ermittle auf einfache Weise Probleme mit ClaimInspector, der Ansprüche automatisch auf potenzielle Fehler überprüft werden. Die Ergebnisse sind mit fast 100 % Anspruchsakzeptanz beim ersten Versuch erstaunlich. Gesündere Praxis = gesündere Patient*innen.
Wer verwendet AdvancedMD Billing Services?
Ärzte und Ärztinnen, leitende Angestellte, klinische Manager*innen, Praxismanager*innen, Büroleiter*innen, Büroverwalter*innen, leitende Angestellte im Gesundheitswesen, Krankenpfleger*innen, Arzthelfer*innen
Wo kann AdvancedMD Billing Services bereitgestellt werden?
Cloud, SaaS, webbasiert, Mac (Desktop), Windows (Desktop), iPhone (mobil), iPad (mobil)
Über den Anbieter
AdvancedMD
Ansässig in South Jordan, USA
1993 gegründet
24/7 Live-Support
Chat
Erhältlich in diesen Ländern
Vereinigte Staaten
Über den Anbieter
AdvancedMD
Ansässig in South Jordan, USA
1993 gegründet
24/7 Live-Support
Chat
Erhältlich in diesen Ländern
Vereinigte Staaten
AdvancedMD Billing Services – Videos und Bilder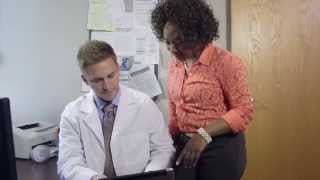 Kosten ähnlicher Produkte wie AdvancedMD Billing Services vergleichen
AdvancedMD Billing Services Funktionen
Abrechnung & Rechnungsstellung
Code- & Gebühreneintrag
Compliance-Verfolgung
EHR-/EMR-Integration
Forderungen
Medizinische Abrechnung
Mobile Zahlungen
Online-Abrechnung
Online-Zahlungen
Patienten-Terminplanung
Rechnungserstellung
Rechnungshistorie
Reklamationsabwicklung
Schadensprüfung
Zahlungsabwicklung
Zahlungseinzug
Überprüfung der Versicherungsberechtigung
Überweisungsbescheid
Übungs-Management
Alternativen für AdvancedMD Billing Services
Bewertungen über AdvancedMD Billing Services
Buchhaltung, 11-50 Mitarbeiter
Verwendete die Software für: Mehr als 2 Jahre
Quelle: SoftwareAdvice
In Betracht gezogene Alternativen:
AdvancedMD EHR PM review
Kommentare: Excellent experience with Advanced MD. They take suggestions and ideas and implement some of them.
Vorteile:
AdvancedMD is a system that you can trust to do your billing. We can bill, track claims, verify insurance coverage and post payments easily.
Nachteile:
I feel that medications on the EHR side needs to improve and more billing reports.
Tiffanie Boeve
Medical Biller in USA
Medizinische Praxis, 2-10 Mitarbeiter
Verwendete die Software für: 1-5 Monate
In Betracht gezogene Alternativen:
Once your actually trained the product is great
Vorteile:
It has a lot of really amazing features that really cut down on manual work.
Nachteile:
Training. We hardly received any training and due to that have really struggled with using the software and wasted a lot of time. Once you know how to use it, it really is great but the training needs major improvement.
Verifizierter Rezensent
Practice Manager in USA
Verifizierter Nutzer auf LinkedIn
Krankenhausversorgung & Gesundheitswesen, 2-10 Mitarbeiter
Verwendete die Software für: 6-12 Monate
Quelle: GetApp
NOT actually Mac compatible and they don't care that it's not even though advertised as such.
Kommentare: Terrible. Our trainer was great. Occasionally we will get a decent support person but overall this isn't really a very functional EHR and it does NOT work for Mac users no matter what their advertising says.
Vorteile:
It's highly customizable which, if it worked well, would be amazing. The best part of this software for our practice is the ability (mostly) for patients to "self serve" when they need copies of their records. If it's all saved into a PDF properly and marked viewable and signed, then patients can print them from their portal page.
Nachteile:
Despite their advertising it's not actually Mac compatible. Safari never worked for printing a variety of things including paper claims. They took 10 weeks to acknowledge this & they aren't fixing it. Now, as of June, Chrome for Mac users also won't print paper claims. Despite it being a VITAL part of running a practice for anyone submitting for auto or WC insurances, they don't seem to care. It's now been nearly 6 weeks since this was identified & they don't have any ETA for a fix & no indication they ever will. Not sure what we will have to do since this practice has a number of auto/WC patients where the electronic billing doesn't work well since they then deny having received the medical records needed to process claims. You cannot attach medical records to the electronic claims for AdvancedMD. They also don't have enough support. It's now common to wait over 30 minutes to connect with a support professional if you call in the afternoon. Given how many things are glitchy and either don't work or stop working, this becomes a common practice of contacting support. When they have updates, the information in the carrier files has been known to just drop off & it has to be re-entered into the master files in order to submit claims.
Gesundheit, Wellness & Fitness, 2-10 Mitarbeiter
Verwendete die Software für: 6-12 Monate
In Betracht gezogene Alternativen:
Medical Billing
Kommentare: So many bells and whistles it can be overwhelming. It is not user friendly for Billing Companies.
Vorteile:
Not much but it does have a lots of bells and whistles
Nachteile:
As a Medical Billing Company it's not very user friendly. Since our clients do not use the scheduler it makes it more labor intensive for data entry. Too many clicks of a mouse to get the information entered.
derek
office manager in USA
Medizinische Praxis, 11-50 Mitarbeiter
Verwendete die Software für: Mehr als 2 Jahre
Overall a great medical in house billing software and insurance check
Kommentare: Cloud based in house billing, insurance eligibility checks on each patient that comes in and it can be set up to be run before patient ever walks through the door, easy back end work on denied claims, and reasonably priced availability to send out patient bills
Vorteile:
Easy for new medical billers to learn, easy for established medical billers to learn, quality one on ones to learn, instruction videos are very helpful, customer/tech support does their job very well, only had system go down once in 2 years and it was very brief and emails were sent to inform of outage, can add features that fit your practice
Nachteile:
sometimes on hold to get through to tech/customer service for an extended period (once you are through they answer all your questions and give you undivided attention, some desired features that should be included cost extra, changing some services that were once included to pay for each time.