Was ist Simplicity?
Eine ideale Lösung für deine Anforderungen im Bereich Forderungseinzug. Simplicity bietet eine kostengünstige, flexible und intelligente Softwarelösung für den Forderungseinzug. Simplicitys modernisierte, cloudbasierte Schnittstelle bietet alle Funktionen einer großen Forderungseinzugssoftware zu einem Preis, den sich jeder leisten kann. Nutze die kostenlose Demo.
Wer verwendet Simplicity?
Inkassobüros, Einforderungsstellen für Ärzte und Krankenhäuser, Gerichtsvollzieher, Insolvenzverwalter, Inkassoanwälte, HOA, Erst- und Dirttanbieterinkassos usw.
Wo kann Simplicity bereitgestellt werden?
Cloud, SaaS, webbasiert, Windows (Desktop), Android (mobil), iPhone (mobil), iPad (mobil)
Über den Anbieter
Katabat
Ansässig in Wilmington, USA
2005 gegründet
Telefon-Support
Chat
Erhältlich in diesen Ländern
Amerikanische Jungferninseln, Kanada, Mexiko, Puerto Rico, Vereinigte Staaten
Über den Anbieter
Katabat
Ansässig in Wilmington, USA
2005 gegründet
Telefon-Support
Chat
Erhältlich in diesen Ländern
Amerikanische Jungferninseln, Kanada, Mexiko, Puerto Rico, Vereinigte Staaten
Simplicity – Videos und Bilder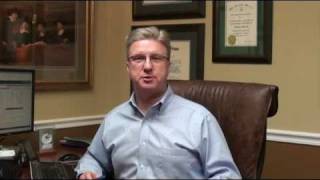 Kosten ähnlicher Produkte wie Simplicity vergleichen
Simplicity Funktionen
Automatisierte Bekanntmachungen
Benutzer-Management
Berichterstattung und Statistik
Integration in die Buchhaltung
Kundenmanagement
Transaktionsmanagement
Zahlungseinzug
Alternativen für Simplicity
Bewertungen über Simplicity
Verifizierter Rezensent
Brand Promoter in USA
Verifizierter Nutzer auf LinkedIn
Anwaltskanzlei, 11-50 Mitarbeiter
Verwendete die Software für: Mehr als 2 Jahre
Great Software for Collections
Vorteile:
It is very easy to use to keep your accounts in order
Nachteile:
I don't have any thing I do not like about this product
Ali
Director of Collections in USA
Immobilien, 51-200 Mitarbeiter
Verwendete die Software für: 1-5 Monate
In Betracht gezogene Alternativen:
SimplicityCollect Hits The Mark
Kommentare: I work for a property management company and am in the initial stages of building an internal collection department. [SENSITIVE CONTENT HIDDEN] went above and beyond to get us functional in a short amount of time. He's patient, friendly and thorough. Thank you
Vorteile:
Ultimately, it had everything I was looking for in a debt collection system. It offers a great deal of customization to effectively meet your department's needs. Technical support is timely and effective. They work closely with you to ensure the initial setup and training targets your specific needs. SimplicityCollect has an online help guide as well as videos to help with ongoing training. They have live CHAT for problem resolution. They also have a solid list of partners should you need payment gateways, skip tracing and more.
Nachteile:
I'm old school and like to have a manual to read through. I printed my own manual for every day use. This may be a non issue for many people, but was important to me.
Antwort von Katabat
vor 12 Monaten
Welcome to SimplicityCollect! We're excited to help you continue to be successful in your collection efforts!
Verbraucherdienste, 2-10 Mitarbeiter
Verwendete die Software für: Mehr als 2 Jahre
Huge let down in service
Kommentare: Huge let down in service
Vorteile:
Fairly easy to use. Before recent changes in its policies, the company would have earned a 5-star rating.
Nachteile:
Wouldn't recommend it. The quality is on par with cheaper competitors. If not for potential migration issues, we would have canceled this service years ago. The company has made recent changes in their system which caused problems with or the removal of key features. Recently, I was advised that phone support is an additional cost.
Finanzdienstleistungen, 2-10 Mitarbeiter
Verwendete die Software für: 6-12 Monate
Great product!
Kommentare: Very Good product that is constantly upgraded to meet our needs. Custom work is available for additional cost. Customer service is outstanding and their employees really care about your business. The staff has gone out of their way to assist and get us what we need to operate.
Vorteile:
Cost, Ease of use.
Nachteile:
VERY limited reports. Most products now have a custom report writer where you can select which fields to show, and what fields to trigger. Reports in the system seem to change every so often away from what they were, which leaves us searching to find another way to report.
Antwort von SeikoSoft
vor 6 Jahren
Michael, Thanks for taking the time to review our software. We will be calling you regarding our reports and importing process. Our importing tool allows you the ability and flexibility to map whatever file you get. Once you have that mapping set up you can use it indefinitely in the future so you don't have to set the mapping up with each file as long as the file structure does not change. Once you have it mapped, you can reuse the mapping to ensure that other files of that same structure are easily imported.
Verwendete die Software für: Nicht angeboten
Cloud Collection Software at Value Price Point
Kommentare: This is a good cloud based software option for solos and small firms that need value on a budget. The program covers almost all of the needs that a collection attorney or agency would like to see addressed in collections and creditor's rights practice management solution. The case financials tab, maintaining case balances with all categories of damages, as well as the allocations and disbursement ratios of recoveries is a huge plus for this practice management solution at a very reasonable price for solos and small firms. The only enhancements that I can currently see are as follows: 1. Integration with a more generalized practice management solution - Most solos and small firms have to take on cases in other practice areas because they either don't have the necessary volume to maintain just a collections/creditor's rights firm or they don't have the staff to do so. Thus, they handle other types of cases that Simplicity is not really designed to handle. It would be nice for Simplicity to either broaden their scope and create a total practice management solution with their collections and creditor's rights platform as a module thereof or to create integrations with some of the more comprehensive practice management solutions, such as Clio or Rocket Matter, that don't have a collections/creditor's rights module. 2. Integration with Dropbox, Box, OneBox, etc... - An API integration with these services so that when documents are uploaded to Dropbox, for instance, then those files are automatically synced to and populate the related case/account document folder in Simplicity, if that case's Dropbox folder is linked to Simplicity. 3. More API integrations - It would be nice to be able to integrate quickly and more fully with a wide range of other third party apps that help solos and small firms run their practice, utilizing services such as Zapier. I realize that these suggestions cost money, but I don't think that a practitioner would complain about a one-time setup fee for Dropbox integration or a monthly fee if it was reasonable. I think a one-time setup fee makes more sense, but either could work. The same would go for other integrations. A lot of cases that may be non-traditional collections/creditors' rights cases, such as personal injury cases or breach of contract business disputes, become collection cases at some point when the prevailing party starts having to collect on a judgment.