Wir helfen Unternehmen in Deutschland
seit 15 Jahren bei der Softwareauswahl
Was ist SuperSaaS?
Anpassbare und erschwingliche Terminplanung mit nutzerdefinierten Integrationen, Zahlungsverarbeitung, Wartelisten, benutzerdefinierten Layouts usw.
Wer verwendet SuperSaaS?
Online-Terminplanung für individuelle, kleine und große Dienstleistungen, einschließlich Events, Bildung, Fitness, Business und mehr. Kostenlose Version für Nutzer mit weniger als 50 zukünftigen Terminen.
Wo kann SuperSaaS bereitgestellt werden?
Cloudbasiert
On-Premise (vor Ort)
---
Über den Anbieter
SuperSaaS
Ansässig in Amsterdam, Niederlande
2006 gegründet
SuperSaaS Kosten
Startpreis:
9,00 $/Monat
Ja, kostenloser Test verfügbar
Ja, Gratisversion verfügbar
SuperSaaS bietet eine Gratisversion und eine kostenlose Testversion. Die kostenpflichtige Version von SuperSaaS ist ab 9,00 $/Monat verfügbar.
Über den Anbieter
SuperSaaS
Ansässig in Amsterdam, Niederlande
2006 gegründet
SuperSaaS – Videos und Bilder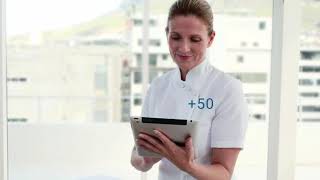 SuperSaaS Funktionen
Abrechnung & Rechnungsstellung
Aktivitäts-Dashboard
Alarmfunktion / Benachrichtigungen
Anmerkungen zur Reservierung
Anpassbare Formulare
Automatisierte Terminplanung
Berichterstattung / Analyse
Berichterstattung und Statistik
Bestätigung / Erinnerungen
Bewertungen/Rezensionen
Debit-/Kreditkartenverarbeitung
Drittanbieter-Integration
E-Mail Marketing
Echtzeit-Planung
Echtzeit-Updates
Erinnerungen
Farbkodierung/Symbole
Für Yoga- / Pilates-Studios
Geschenkkarten-Management
Gruppenreservierungen
Inventarverwaltung
Kalender-/Erinnerungssystem
Kalender-Synchronisierung
Kalenderverwaltung
Klassen-Management
Klassenterminplanung
Kreditkartenbearbeitung
Kundenbetreuung
Kundendatenbank
Kundenmanagement
Kundenspezifisches Branding
Mitarbeiter-Management
Mitarbeitermanagement
Mobiler Zugriff
Online-Anmeldung
Online-Buchung
Online-Zahlungen
Personalverwaltung
Reservierungs-Management
SMS-Nachrichtenversand
SOAP-Notizen
Self-Service Portal
Social-Media-Integration
Studenten-Management
Terminplanung
Terminverwaltung
Veranstaltungsmanagement
Verfolgen der Teilnahme
Verfügbarkeit-Management
Webseitenintegration
Wiederkehrende Termine
Zahlungsabwicklung
wiederkehrende Zahlungen mehrerer Zeiträume
Alternativen für SuperSaaS
Bewertungen über SuperSaaS
Andre
President in Kanada
Verifizierter Nutzer auf LinkedIn
Verbraucherdienste, 2–10 Mitarbeiter
Verwendete die Software für: Mehr als 2 Jahre
Herkunft der Bewertung
Reliable, Fast, Easy to Update
Kommentare: We use this to facilitate over 50 group classes per week with hundreds of bookings per week. For the most part, this entire process in our business is automated, giving us clients a lot of self service control over their bookings without much labour cost for our business.
Vorteile:
It's flexible for building out our group class schedules, meeting a variety of our needs. It's flexibility is what makes it so valuable.
Nachteile:
The UI needs an update, there are small UI issues here and there that cause confusion with our end users (clients booking us). The biggest example is, the End Time of appointments are often visually stronger than the Start Time, and we've had a certain % of people come to appointments at the End Time because of it.
Antwort von SuperSaaS
vor 5 Jahren
Hi Andre, Thank you for taking out the time to share your kind review and feedback. We're glad you're having a great SuperSaaS experience. In order to avoid the confusion with the start time and end time, you can easily customize your email reminders to clearly state the start time. Here's a helpful blog post you can read to set it up: https://blog.supersaas.com/personalizing_your_emails_with_3_useful_hacks Please feel free to reach out to our customer support team in case of any questions and we will be happy to help you. Kind Regards Sneha Mittal Customer Support Team
Zindzi
Center Coordinator in USA
Gesundheit, Wellness & Fitness, 2–10 Mitarbeiter
Verwendete die Software für: 1-5 Monate
Herkunft der Bewertung
Outstanding Customer Service, Versatile Interface
Kommentare: It has been quite a learning experience as I am not very tech savvy. However, [SENSITIVE CONTENT HIDDEN] (specifically) has been a lifesaver and very patient with helping me create the schedule our wellness center needs most.
Vorteile:
I love the variety offered with SuperSaas. It suits a wide array of needs for businesses and professionals.
Nachteile:
Finding the instructions to do more nuanced customizations isn't as intuitive as I'd like, so I end up using customer service for help finding the correct links. Also, videos are WAY more helpful for me than reading the text.
In Betracht gezogene Alternativen: Mindbody
Warum SuperSaaS gewählt wurde: SuperSaas had a much better interface for the variety of practitioners who house practices in our wellness center.
Zuvor genutzte Software: CalendarWiz
Gründe für den Wechsel zu SuperSaaS: SuperSaas felt more intuitive and affordable. It also suited our practice most since we don't offer classes, but we house practitioners who do.
David
Developer / reseller in Spanien
Marketing & Werbung, Selbstständig
Verwendete die Software für: 1-5 Monate
Herkunft der Bewertung
BEST feature set... WORST frontend for customers
Kommentare: As I reseller, the main benefit was the unique white label programme, which would allow me to offer the impressive set of features to my large client base.
Vorteile:
The feature set is just second to none. I cannot think about more than 2 or 3 scheduling features (out of hundreds) possibly missing on SuperSaaS. Price is very reasonable, support is fast and, if you are a developer or reseller (as myself), they offer a very good partnership programme, including a unique white label system.
Nachteile:
All that power is useless if arranging an appointment is a slow, difficult and finally frustrating experience for the user. The oh-so-2000s interface is the typical mess made by programmers, reviewed by programmers and (only) enjoyed by programmers, when current, regular customers demand speed and SIMPLICITY above all. Couldn't SuperSaaS hire an interface designer too, for goodness sake? If you have implemented any recently developed SaaS scheduling solution (say SimpleBook.me, for example), SuperSaaS usability is just light years behind. The responsive mobile interface (the only one most customers will ever use) is even worse. Just try a regular, basic operation as adjusting the hour of your appointment on an Android device. Customers have to TYPE the hour... but only when the unusable and redundant minicalendar for the date does not obstruct the hour field... Or try figuring out the mess out of the availability calendar. Too crazy for you? Do you prefer to switch to desktop view? Well don't click on the link, as the desktop interface it's completely unusable on mobile devices, and there's no way to switch back to mobile view unless you delete the cookies. No doubt why several clients have dismissed by SuperSaas-based prototype scheduling platform. The backend interface suffers from similar problems, but at least only admins can see them. I hope SuperSaas revamps the interface in the near future. I would be their main advocate then!
Antwort von SuperSaaS
vor 6 Jahren
SuperSaaS offer a plethora of options to tweak the end-user interface. Depending on the settings, end-users can make an appointment with a single click. But it is indeed possible to configure the system to ask them to manually type the time, and click through multiple forms. Whether that's a good idea is entirely in the hands of the person setting it up. We are continually improving the system and we are also working on an updated interface that aims to address the concerns. However, the outdated look can partly be blamed on the fact that SuperSaaS will work on every browser, even very old ones. You don't want to lose business because your customer does not have the latest model phone and your shiny modern widget fails to load on his old device.
Dave
Owner in USA
Verifizierter Nutzer auf LinkedIn
Musik, Selbstständig
Verwendete die Software für: Mehr als 2 Jahre
Herkunft der Bewertung
The best of the best
Kommentare: It's been great! No hiccups. Solid and reliable. I have never had problems with it not working. I currently just give all my clients the link to my scheduler and everything else (including a contract) is all automated.
Vorteile:
I demoed dozens of scheduling apps before finally going with Supersaas. There seemed to be a lot of apps that seemed great on the surface, but once I got deeper, there would be important features missing. Supersaas was the only one that gave me the flexibility I needed and at a surprisingly affordable cost. I have now used it reliably for over 5 years and it has been great.
Nachteile:
I wish the user interface for mobile gave clients a week's view. Along with the other many options it gives clients. However, the large majority of my clients are just fine with how it is. It would be nice to have a few more options for superusers.
Antwort von SuperSaaS
vor 5 Jahren
Hi Dave, Thank you for taking out the time to share your review and kind feedback. We're glad to hear that you're having a great SuperSaaS experience. Please feel free to reach out to us if you have any questions or issues and we will be happy to help you. Kind Regards Sneha Mittal Marketing and Customer Service Manager
Samantha
K9 Confidential in UK
Verifizierter Nutzer auf LinkedIn
Professionelles Training & Coaching, 2–10 Mitarbeiter
Verwendete die Software für: Mehr als 2 Jahre
Herkunft der Bewertung
Supersaas Are Very Professional and Great value for money
Kommentare: EXCELLENT. they are very professional and they get things done.
Vorteile:
Supersaas software is different from many other providers, there customers service is excellent, they get back to you very quickly and resolve issues very quickly. They are open to suggestion and if they can implement something easily for you they will. They take on board all suggestions and role out new features each year. It is very reliable and any problems are fixed quickly. The support team respond in plain english and are very helpful. It also integrates well with payment software and zapier.
Nachteile:
Least like is the mobile site, but they are working on features to improve it and also give you the ability to default the mobile site to another screen so you do not have to compromise the look of the desktop site for the mobile site and vise versa. There is also no app, but hopefully that is in the pipeline