Was ist inspHire?
Seit über 20 Jahren bietet inspHire exzellente Vermietungs- und Inventarmanagementlösungen für Verleihunternehmen jeder Größenordnung in jeder Branche, einschließlich Anlagen und Tools, angetriebenen Zugangs, audiovisueller Konstruktion, Bau- und Grundarbeit, Event- und tragbarer Bedarfsartikel sowie vieler anderer spezialisierter Vermietungssektoren. inspHire unterstützt Unternehmen auf der ganzen Welt dabei, Mietprozesse zu rationalisieren, die Geräteauslastung zu maximieren und die Kapitalrendite zu steigern.
Wer verwendet inspHire?
Entwickelt für Vermietungsunternehmen jeder Größe, die nach einer skalierbaren Softwarelösung suchen, um ihr gesamtes Unternehmen zu verwalten.
inspHire – Details
inspHire
1997 gegründet
inspHire – Details
inspHire
1997 gegründet
inspHire – Videos und Bilder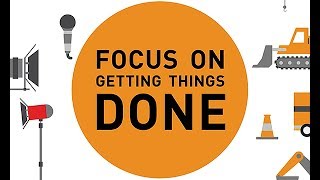 Kosten ähnlicher Produkte wie inspHire vergleichen
Startpreis
Nicht verfügbar
49,98 $/Monat
Nicht verfügbar
38,00 $/Monat
inspHire – Bereitstellung und Support
Einsatz
Cloud, SaaS, webbasiert
Mac (Desktop)
Windows (Desktop)
Android (mobil)
Training
Persönlich
Live Online
Webinare
Dokumentation
Funktionen von inspHire
API
Aktivitäts-Dashboard
Aktivitäts-Verfolgung
Alarmfunktion / Benachrichtigungen
Angebote / Schätzungen
Anpassbare Berichte
Arbeitsauftragsverwaltung
Auftragsmanagement
Auto-/Bootsverleih
Barcode / Tickets scannen
Berichterstattung und Statistik
Bestandsverfolgung
Bestell-Management
Buchhaltung
Daten-Import / -Export
Dokumentenmanagement
Drittanbieter-Integration
E-Mail-Vorlagen
Elektronische Zahlungen
Erinnerungen
Eventplanung
Geräteinstandhaltung
Gerätenachverfolgung
Geräteverleih
Immobilien-Vermietung
Inspektions-Management
Instandhaltungsmanagement
Integration in QuickBooks
Integration in die Buchhaltung
Inventarverwaltung
Kalenderverwaltung
Kreditkartenbearbeitung
Kundendatenbank
Kundenhistorie
Kurz- / Langzeit-Vermietung
Mehrere Standorte
Online-Buchung
Rabattmanagement
Raten-Management
Rechnungsmanagement
Reservierung-Management
Reservierungs-Management
Säumnisgebühren-Berechnung
Terminplanung
Transaktionshistorie
Verfügbarkeit-Management
Vermietung medizinischer Geräte
Vertrags-/Lizenz-Management
Wartungsplanung
Wiederkehrende Mieten
Alexander B.
Geschäftsleitung in Schweiz
Bau, 11-50 Mitarbeiter
Verwendete die Software für: 6-12 Monate
Software top, Customer support flop
Kommentare: Vermietung
Vorteile:
Der Umfang der Software ist riesig und denkt unser Vermietungsgeschäft theoretisch hervorragend ab.
Nachteile:
Implementationsprozess ist miserabel abgelaufen und zieht sich mittlerweile über 1.5 Jahre. Vieles wurde versprochen und wenig gehalten. Für den Preis der Software ein absolutes no-go. Eines können sie jedoch gut. Sich aus der Verantwortung ziehen und Rechnungen schreiben. Nach Ausgaben von über 50'000 CHF ist leider noch kein Ende in Sicht und die Kommunikation extrem zäh. Man hat den Eindruck man arbeitet gegen einander anstatt zusammen. Man muss alles selbst in die Hand nehmen, wenn man möchte, dass etwas passiert. Angefangen von der richtigen Arbeitsumgebung bis hin zu der Softwareinstallation mussten wir alles selbst machen. Performance ist auch nicht gerade die Stärke der Software. Es kann natürlich unserer Installationsvariante geschuldet sein aber eben man hat ja auch keine Hilfe erhalten. Wer sich dennoch für inphire entscheiden sollte muss unbedingt darauf achten, dass die wirklich jemanden damit beauftragen, der auch das Know-How dazu hat. Der Implementationsprozess wird sonst zum Albtraum.
Karin W.
Rentals Co-ordinator in UK
Öl & Energie, 51-200 Mitarbeiter
Verwendete die Software für: Mehr als 2 Jahre
Integral part of our business
Kommentare: inspHire makes a huge difference in our day to day running of the business, our working day is much more simple, it is an integral part of the way Blue Manta runs as a business.
Vorteile:
The whole system is a pro, I wouldn't be able to do my job without it, having all data in one place is a huge help to both me and the business. It meets all our needs as a company.
Nachteile:
I would like to see further advancements in the workshop area of inspHire, however inspHire are working with us to make sure they can meet our requirements.
Antwort von inspHire
vor 3 Jahren
Hi Karin, Thanks for leaving us a glowing five-star review! It's always great to know that our customers benefit from one centralised system that meets all their needs and improves the day-to-day of their business. It's what we strive to achieve. Your feedback is really appreciated and will help others looking for new hire management software. You're right, the Workshop module is crucial to ensure your equipment is safe, serviced and ready for hire at all times. Our team of developers are currently working hard to build new features and functionality that will enhance the Workshop module. Your feedback is important at this stage and we're glad you are willing to work collaboratively with us. Many Thanks, The inspHire Team
Nicola I.
Administrator in UK
Öl & Energie, 2-10 Mitarbeiter
Verwendete die Software für: Mehr als 2 Jahre
InspHire Has It Covered
Kommentare: The InspHire software has enabled our business to easily track equipment on hire and stock sold, and keep on top of our maintenance system, therefore, reducing man hours spent completing and reviewing paperwork, and ensuring Sales Invoices for equipment hires and sales can be submitted to our clients in a timely manner, which, in turn, assists with cash flow.
Vorteile:
The Invoice Run Preview Reports are easy to understand, even for non-users of the InspHire software, and the invoicing process is quick and efficient.
Nachteile:
On occasions, the Reports produced by the InspHire software are not always sufficient for our business/clients, and any extra Reports required need to be tailored by the Technical Support Team.....at a cost!!!
Antwort von inspHire
vor 5 Jahren
Hi Nicole, Thanks for the great feedback we are really pleased your business is realising great benefits from inspHire. inspHire comes with over 70 standard and powerful reports, we understand that many of our customers can require changes to the default report layouts or sometimes need completely bespoke reports creating and this is an additional service that we provide, if they need to be changed to meet the individual business requirements. The possibilities are endless when it comes to the capabilities of inspHire's reporting. Many thanks, inspHire.
Rob K.
IT Manager in Kanada
Verwendete die Software für: Mehr als 2 Jahre
inspHire has helped take our business to the next level
Vorteile:
inspHire has provided the solution we needed to effectively and accurately manage all of the inventory within our ever-expanding business. From our initial inquiry, our account manager was incredibly helpful and answered all of our questions and concerns. The workshop module has helped us greatly. We're able to easily manage all our shop construction projects and tank maintenance.
Nachteile:
Upgrading our rental software has been an incredibly large and time-consuming project. However, inspHire have been really accommodating, the implementation was smooth and manageable, with everything delivered on time.
Antwort von inspHire
vor 4 Jahren
Hi Rob, thanks for the great review. We're happy to hear that inspHire has helped to improve your inventory management. We know it can be a difficult and time consuming process switching software providers, which is why we thoroughly plan implementations and support our customers throughout the process, to make this as simple and pain free as we possibly can, we're pleased you agree. Thanks again, inspHire.
Andrew T.
Area Manager in UK
Bau, 51-200 Mitarbeiter
Verwendete die Software für: Mehr als 2 Jahre
Planning the installation is key
Kommentare: We were nervous converting from a manual system to a computerised system but our project manager worked closely with us to make sure that inspHire worked the way we work. As a company we have expanded steadily over the years and our inspHire installation has grown with us.
Vorteile:
We chose inspHire as it seemed to be much more user friendly that other systems. After relatively little training, our staff have mastered the system and it is second nature to them. inspHire is a good company to work with. The staff are knowledgeable, friendly and are genuinely interested in their customers.
Nachteile:
The software is very comprehensive and contains a lot of functionality that we do not use and probably will never use.
Antwort von inspHire
vor 5 Jahren
Hi Andrew, Thanks for the great review. It's brilliant to hear how the system has grown with your business and a pleasure to have you on board. Many thanks, inspHire