Was ist Higher Logic?
Am besten geeignet für große und mittelständische Unternehmen. Die Online-Community-Plattform von Higher Logic gibt deinem Unternehmen die Tools zur Hand, mit denen du dich mit deiner Kundschaft austauschen kannst, um eine bessere Kundenbetreuung, natürliche Kundenvertretung und eine erhöhte Kundenbindung zu ermöglichen. Stell deiner Kundschaft die Tools zur Verfügung, die sie während ihrer gesamten Reise mit deinem Unternehmen benötigen, um Ideen zu entwickeln, zu teilen und zu treuen Befürwortern zu werden, was letztendlich zu Kundenbindung, Umsatz und Kundenzufriedenheit führt.
Wer verwendet Higher Logic?
Die Online-Community-Plattform von Higher Logics ist flexibel, skalierbar und einfach zu bedienen. So können Unternehmen jeder Größe ihre dynamische Gemeinschaft gründen.
Higher Logic – Details
Higher Logic
2007 gegründet
Higher Logic – Details
Higher Logic
2007 gegründet
Higher Logic – Videos und Bilder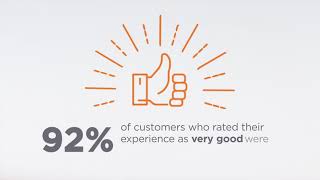 Kosten ähnlicher Produkte wie Higher Logic vergleichen
Startpreis
Nicht verfügbar
48,00 $/Monat
N/A
Nicht verfügbar
Higher Logic – Bereitstellung und Support
Kundenbetreuung
E-Mail/Helpdesk
FAQ/Forum
Wissensdatenbank
Telefon-Support
24/7 Live-Support
Chat
Einsatz
Cloud, SaaS, webbasiert
Mac (Desktop)
Windows (Desktop)
Android (mobil)
iPhone (mobil)
iPad (mobil)
Training
Persönlich
Live Online
Webinare
Dokumentation
Videos
Funktionen von Higher Logic
Kimberly S.
Senior Director of Membership, Marketing, and Content in USA
Verifizierter Nutzer auf LinkedIn
Non-Profit-Organisation Management, 11-50 Mitarbeiter
Verwendete die Software für: Mehr als 2 Jahre
HL Community Platform engages members and aids committee work
Kommentare: HL community allows our members to engage each other across the country - and across generations (we've actually had posts from members in their 80s and 90s - so you know the ease of use is there!)
HL community also allows us better communications and project organization. (the competing product we use in this is Board BookIt.)
Vorteile:
Ease of use for Open Forum communications is great We have used extensively in our governance and it really organized and standardized our committee work. Ability to integrate with Abila product Abiilty to aid our chapters
Nachteile:
I wish the libraries were easier to use - like Windows Explorer (does that show I'm old and not yet used to Sharepoint?) Wish you could duplicate "events" in the calendar like committee meetings. Wish the libraries were like google docs/share point and could be worked on collaboratively.
Mhari G.
Product Owner in USA
Non-Profit-Organisation Management, 501-1.000 Mitarbeiter
Verwendete die Software für: 1-5 Monate
In Betracht gezogene Alternativen:
Rethinking our entire structure
Kommentare: I learned I have no unique questions! But the great news is that the community really comes together to share their experiences and answers. Every question I've had I found answers on HUG.
Vorteile:
I love how easily configurable this platform is and how extensively I am able to customize our brand through customization. We chose to integrate directly using activity sync and I am excited to see how these two products are able to work in tandem to drive behaviors and engagement.
Nachteile:
Lack of localization. As a global organization of 1.2 million members in over 180 countries, we support multiple languages (including English, Italian, Spanish, Korean, French, Portuguese, Japanese, Swedish). No being able to provide the platform in multiple languages gates off members that we would otherwise like to engage.
Joshua J.
Researcher in USA
Hochschulbildung, 11-50 Mitarbeiter
Verwendete die Software für: Mehr als 2 Jahre
Higher Logic Kept us Connected
Vorteile:
Higher Logic provided the perfect platform for our research team to stay connected. Working on a project of ancient manuscripts that involves scholars from around the world who rarely are in the same place at the same time, Higher Logic connected our membership base to one another in a way that kept our research moving forward and our relationships with one another strong throughout our project. This was especially true with the peer-to-peer support tools that allowed us to make our research deadlines as we utilized technology to keep our team productive and accountable.
Nachteile:
Utilizing any platform that ties together a research community requires a slight learning curve and Higher Logic was no different. However, the software was very user-friendly and intuitive to our research community.
Jessica N.
Sr. Marketing Manager in USA
Computer- & Netzwerksicherheit, 5.001-10.000 Mitarbeiter
Verwendete die Software für: Mehr als 1 Jahr
Growing Pains to the Max
Kommentare: Frustrating and time-consuming. It's already a lot of work to strategize, evangelize, build these programs from scratch, and recruit members; the last stress one needs is the hurdle of getting the platform to work the way it should and getting the resources one needs to fix issues.
Vorteile:
The fact that it is a tool that can help me run an advocacy program.
Nachteile:
There have been lots of bugs that I have caught and have had to escalate to the Higher Logic support team. I just keep finding them and I can't launch my program because of it. Bugs have also negatively impacted my customers' experience in the 2nd program I launched. Also, the support team is not one person who knows my platform, goals, and agenda when I need assistance/have a problem, but it's multiple people who get back to me within long periods of time, often not resolving the root cause, but just the symptom, meaning the problem will probably happen again... I have communicated my dissatisfaction, and more Higher Logic people are thrown at my concerns, which only adds more chefs over the pot, and no one takes direct responsibility to resolve it=takes longer to resolve the issues. I am sure Higher Logic's intentions are good, but when it comes down to it, I can't depend on them to be there, to do things quickly, or even really fix the bugs I am finding; it has taken LOTS of time to get things resolved if we even do. My colleague had the same experience. To add: as a new user, the platform is not very straightforward to use, and I have to look for their materials, which are all over the place, or watch long videos to find the one thing I am looking for. The advocacy platform is very basic in look and feel, unless I hire someone for lots of $$ to help design it up.
Verifizierter Rezensent
Communications Manager in USA
Verifizierter Nutzer auf LinkedIn
Pharmazeutika, 2-10 Mitarbeiter
Verwendete die Software für: Mehr als 1 Jahr
In Betracht gezogene Alternativen:
#1 for a reason
Kommentare: The addition of the HL community has been a great service and value to our members. Pros definitely outweigh the cons.
Vorteile:
It shows that they use their longevity and experience to improve their products based on user and client feedback.
Nachteile:
As a single product user, it sometimes feels as if our needs are not as urgent (bug fixes, improvements).