Was ist SpiraTeam?
SpiraTeam ist ein integriertes Application-Lifecycle-Management (ALM) -System, das deine Projektanforderungen, -Freigaben, Testfälle, Probleme und Aufgaben in einer einheitlichen Umgebung verwaltet. Mit integrierten anpassbaren Dashboards der wichtigsten Projektinformationen, ermöglicht SpiraTeam, dass du die Kontrolle über den gesamten Projektlebenszyklus haben und die bisher getrennten Welten der Entwicklung und Erprobung synchronisieren kannst.
Wer verwendet SpiraTeam?
Projektmanager, Business-Analysten und QA-Manager, die ein integriertes Application-Lifecycle-Management (ALM) -System suchen, um das gesamte Projekt zu verwalten, von Anforderungen über Tests bis hin zur Auslieferung.
Wo kann SpiraTeam bereitgestellt werden?
Cloud, SaaS, webbasiert, Mac (Desktop), Windows (Desktop), Windows (On-Premise), Android (mobil), iPhone (mobil), iPad (mobil)
Über den Anbieter
Inflectra
Ansässig in Silver Spring, USA
2006 gegründet
Telefon-Support
Chat
SpiraTeam Kosten
Startpreis:
48,33 $/Monat
Ja, kostenloser Test verfügbar
Keine Gratisversion
SpiraTeam bietet keine Gratisversion, aber eine kostenlose Testversion. Die kostenpflichtige Version von SpiraTeam ist ab 48,33 $/Monat verfügbar.
Preismodelle
Kostenlose Testversion
Über den Anbieter
Inflectra
Ansässig in Silver Spring, USA
2006 gegründet
Telefon-Support
Chat
SpiraTeam – Videos und Bilder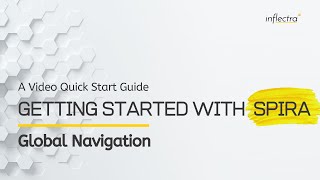 SpiraTeam Funktionen
Agile Methodiken
Aktivitäts-Dashboard
Anforderungsmanagement
Anpassbare Vorlagen
Audit Trail
Aufgaben-Fortschrittsverfolgung
Aufgabenmanagement
Bearbeiten in Echtzeit
Berichterstattung / Analyse
Berichterstattung und Statistik
Brainstorming
Bug-/Problemerfassung
Content-Management
Dashboard
Dokumentenmanagement
Drag-and-Drop
Filesharing
Fortschrittsverfolgung
Fortschrittsverfolgung in Prozent
Gantt-/Zeitstrahlansicht
KPI-Überwachung
Kanban-Tafel
Kommentare / Notizen
Kommunikationsmanagement
Konfigurationsmanagement
Kontrolle des Genehmigungsprozesses
Meilensteinverfolgung
Mobiler Zugriff
Portfoliomanagement
Priorisierung
Projektmanagement
Projektplanung
Release-Management
Roadmapping
Rückstand-Management
Sprint-Planung
Statusverfolgung
Ticket-Management
Versionskontrolle
Veränderungsmanagement
Veröffentlichungsplanung
Werkzeuge zur Zusammenarbeit
Workflow-Management
Zeit & Kosten Verfolgung
Zeitverfolgung
Alternativen für SpiraTeam
Bewertungen über SpiraTeam
Erin
Senior QA Analyst in
Verifizierter Nutzer auf LinkedIn
Informationstechnologie & -dienste, 51-200 Mitarbeiter
Verwendete die Software für: Mehr als 1 Jahr
Quelle: GetApp
Great Tool For The Entire Project Life Cycle
Kommentare: We have been using SpiraTeam within our organization for quite a few years. SpiraTeam is very easy to use, and is a great way to help track, maintain and troubleshoot an entire project, from the planning stages, to implementation, to enhancement requests and software bug and defect resolution. I would recommend SpiraTeam to any organization looking for a straightforward, easy to use tool.
Vorteile:
Pros: Easy to use Versatile Tracks multiple project points
Nachteile:
Cons: Cannot easily move artifacts from one project to another.
Juan
Test Engineer in Südafrika
Informationstechnologie & -dienste, 10.000+ Mitarbeiter
Verwendete die Software für: Mehr als 2 Jahre
Capitec Bank Feedback
Kommentare: Most excellent, brings our Business and testing together in understanding the req.
Vorteile:
The Software made Automation easier. Integration easy, total revolutionary product. Very powerful tool if used as designed.
Nachteile:
Users. Misunderstanding the designed use compared to their personal opinion.
In Betracht gezogene Alternativen: Strategic Blue und TestRail
Gründe für den Wechsel zu SpiraTeam: Brings all the elements of Testing together. One time shoe shine.
Daniel
Architect IT in Spanien
Informationstechnologie & -dienste, Selbstständig
Verwendete die Software für: 6-12 Monate
A complete vision of the projects
Kommentare: I was used SpiraTeam in some projects. Our work with the application was right, but our experience with it, is like a fixed application with a strongest modulation of the project process. The UI, is not very friendly with a complex form to work on it.
Is true, that you can add any document, requirement, task or other in each moment, but you cannot change the flow of the project. In action it is maddening because you has not clarity of the steps to do with the different parts of the project.
But, if you have a big project with many people that need to interact (for example, you need to follow the status of the tasks and the test cases by developer) it is your project application.
Vorteile:
The application can modify to adapt the workflow to your needs (based on a complex workflow). The document management is very good. You can change a part of UI (colors, logos, etc.). You can do a personal dashboard with your heat points. This could help you to focus your most important points.
Nachteile:
In my personal opinion, the application needs a guidance or a screen that can show the flow process to make more easy the entry of the project elements.
Antwort von Inflectra
vor 6 Jahren
Thanks for the feedback. We are adding a new user onboarding wizard into SpiraTeam to guide a new user through the project management process that is enabled in SpiraTeam. We're not sure which version Daniel used, but v5.0 has a completely overhauled user interface which our users are loving.
Finanzdienstleistungen, 51-200 Mitarbeiter
Verwendete die Software für: Mehr als 2 Jahre
SpiraTeam - The HP ALM/HPQC Killer
Kommentare: My philosophy is that the tool should fit the project, not the other way round, so I use SpiraTeam as and when the project requires. All my tests begin life as Excel checklists. If we have specific requirements then I will make use of the Requirements and map them to Test Scripts to get full traceability from a requirements, through testing, through defect management to reporting of test coverage. We write and maintain our own legacy systems, so most of our projects only have high level requirements, hence there is little point using the full suite of SpiraTeam, as it is overkill for such small projects. For most projects, SpiraTeam is used as more of a project place holder at a very high level to track project details and capture any requirements documentation. It is inefficient to write test scripts in Excel for small projects and import them in to SpiraTeam and execute them from SpiraTeam, as this is a needless duplication of effort. I've implemented Exploratory Testing, so test scripts are high level one-liners, reading more like a checklist than a typical Step 1, Step 2, Step 3 style of test scripts. Familiarity with our own in-house software renders the need to write detailed step by step tests redundant. When new legislation is passed that we must comply with, I use SpiraTeam for Test Management to dot the I's and cross the T's, making use of requirements capture, test scripting, requirements mappings, test execution, defect management and Reporting.
Vorteile:
Easier and more user-friendly to use than HP ALM/QC, whilst offering a similar level of comprehensive features, for a lot less outlay than HP's ALM/QC, IBM, CompuWare etc. SpiraTeam is flexible enough to be used differently for each project. For example, SpiraTeam can be used as a document repository for one project, just a test script and test execution tool for another, and as a full blown project life cycle tool encompassing requirements, tests, defects, management and reporting functions. The support provided by Inflectra is head and shoulders above the competition, showing the big boys how it should be done. Responses are prompt and with plenty of examples relevant to your industry sector to help get you going. Don't be surprised if [SENSITIVE CONTENT HIDDEN] himself replies to your support request. It seems that the company's sales team are well versed in using the software tools that they sell. For us, it is the support that wins out over any rivals. Pricing is clear and upfront, unlike some of the smoke and mirrors sales tactics used by other vendors who shall remain nameless but here are some hints ... Has Problems, It Breaks More and Don't Expect to Last Long.
Nachteile:
Upgrading from 5.4 to 6.0 fails. In the past upgrading other vendor tools has been a deal breaker when it failed. A tool should be able to upgrade itself without throwing any SQL errors or similar. Administrators and DBA's should not need to run any specific scripts or commands, the tool should do this automatically and without error. We are unable to take advantage of new features offered in 6.0 and beyond. Integration of any test tool with a business is not easy because the tool forces you to work its way rather than the tool supporting existing processes. I needed to write a VB script to translate/transpose my test scripts into the correct format for importing into SpiraTeam, as a consequence of the tool forcing the tester to work how the tool works.
Telekommunikation, 1.001-5.000 Mitarbeiter
Verwendete die Software für: Mehr als 2 Jahre
Pretty Good!
Kommentare: Overall, I like SpiraTeam. There's a bunch of different ALM solutions out there. I prefer something easy of a lot of confusing functionality. SpiraTeam is somewhere in the middle. It has a good balance. I use it for keeping track of test cases, but don't use the requirements functionality. I wish we did use the Requirement functionality, but the developers I work with have a thing about NOT documenting what they are developing... In any case, I can produce the results of the test effort rather easily so the rest of the team can see where we are within the project.
Some of the annoyances are the ability to produce a report and distribute to the rest of the team. With the templates that SpiraTeam provides, I would like something a lit bit different. The templates just don't provide the information that I need. I know there is a way to modify the templates, but never had time to devote to figure it out. Also, the way arranging tests in folders and then moving tests around in the folders has been difficult over the versions of SpiraTeam. I like how tests are arranged in that way. It helps keep everything organized in a good manner, but the implementation of it is not entirely perfect. test cases often get put in the wrong place and have to spend some time moving them around. My last annoyance is how test cases are copied and pasted. When pasting a test case, it places it on the top of the test case I copied, not underneath it. That bugs me more than anything.
But when judging SpiraTeam as a whole, I do like the product, but it's those little interface annoyances that get in the way.
Vorteile:
I like the concept of how test cases are arranged, within folders.
Nachteile:
I don't like how the concept of the folders was implemented. Often times, when copying and pasting test cases, it gets placed in the wrong location. Have to spend extra time getting test cases and folders placed in the right location.
Antwort von Inflectra
vor 6 Jahren
Hi Tom Thanks so much for the very fair and detailed review, we appreciate the time you spent writing it. I would like to mention that in SpiraTeam v5.0 we completely overhauled the test case and test set folders in line with the issues you identified, so please try out the newest version and let us know if you have any suggestions or feedback.