Was ist Digital Dining?
Restaurant management system with point-of-sale programs for home delivery and a multi-plan Frequent Diner program.
Wer verwendet Digital Dining?
The Digital Dining POS from Heartland reduces errors and icnreases staff productivity and profits through functionality.
Wo kann Digital Dining bereitgestellt werden?
Windows (Desktop)
Über den Anbieter
Menusoft Systems
1984 gegründet
24/7 Live-Support
Chat
Erhältlich in diesen Ländern
Vereinigte Staaten
Über den Anbieter
Menusoft Systems
1984 gegründet
24/7 Live-Support
Chat
Erhältlich in diesen Ländern
Vereinigte Staaten
Digital Dining – Videos und Bilder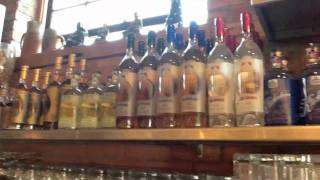 Kosten ähnlicher Produkte wie Digital Dining vergleichen
Digital Dining Funktionen
Abrechnung & Rechnungsstellung
Auftragsmanagement
Berichterstattung / Analyse
Getrennte Kontrollen
Inventarverwaltung
Kontrollen aufteilen
Küchen- / Menü-Management
Liefermanagement
Mitarbeitermanagement
Mobiler Zugriff
Reservierung-Management
Tabellenverwaltung
Treueprogramm
Verkaufspunkt POS
Alternativen für Digital Dining
Bewertungen über Digital Dining
Hannah
Graphic Designer in USA
Verifizierter Nutzer auf LinkedIn
, 11-50 Mitarbeiter
Verwendete die Software für: Mehr als 2 Jahre
I have used Digital Dining as a server and bartender for over 5 years in various restaurants
Kommentare: The ease of use, the ability to use in a business that has separate entities, the speed that the program responds at, and the functionality.
Vorteile:
This is by far the easiest software to use in any restaurant setting. The interphase is readable and clean, the functionality is easy to understand and powerful, the program operates just as fast as the user and it is easy to work out bugs that arise.
Nachteile:
The software does have bugs more frequently than others that I have used that require a technician to come on sight to fix from time to time. When the software glitches you are at a complete stand still which can wreak havoc on a business when it is busy.
Verifizierter Rezensent
Site Manager - Senior Congregate Meals Turlock in USA
Verifizierter Nutzer auf LinkedIn
Restaurants, 51-200 Mitarbeiter
Verwendete die Software für: 6-12 Monate
Gets the Job Done
Kommentare: If the person managing the software is good at organizing the buttons and the staff is well trained in how to use it, Digital Dining will get the job done.
Vorteile:
Digital Dining's design is very user-friendly, making it easy to get into a rhythm once you learn how to use it. The option to instruct makes it much easier on servers who have to customize an order beyond the norm.
Nachteile:
I don't know if this is an issue with the software, the hardware it's on, or the internet connectivity, but it seems to lag at times. The buttons will be unresponsive, or a display will load only halfway, making it impossible to finish the order. Many times I've had to make a mental note of what to order and then wait until I could get Digital Dining to work again to put in the order. Again, might just be an issue with the tech it's being used on, or the internet (I often experience it being unable to connect), so I don't know that Digital Dining should be blamed for this issue. A perhaps shallow addition, but I find the colors/general design to be a bit bland. It's not as crisp, fresh, and modern as I'd prefer it to be. But that has no bearing on its usefulness.
Verifizierter Rezensent
Freelance Writer in USA
Verifizierter Nutzer auf LinkedIn
Restaurants, 201-500 Mitarbeiter
Verwendete die Software für: Mehr als 2 Jahre
great when it works
Kommentare: Overall, Digital Dining is the most user friendly program I've experienced in the service industry. If the bugs were to be fixed, it would be close to perfect. Super simple to navigate, but causes way too many issues with the constant crashes.
Vorteile:
A great program when its running efficiently. I have used Digital Dining for 6 years. Its a very simple interface, straight to the point. Very easy to learn and retain. You're able to color code certain buttons for certain items, which comes in handy while working in a fast paced restaurant. Easy to change and modify buttons as well. Comes with a lot of features that are handy. For example, the " move orders" function .This makes it easy to move an order from one table to a different table. You're also able to modify the layout of the restaurant. Makes serving tables easier, when the program is actually working.
Nachteile:
This program is constantly crashing. It is very rare for the program to not crash at least once a shift, which can cause extreme frustration for a waitress. Working in a restaurant with fully efficient wireless internet, there should be very little issues when it comes to connection. Lags more often than not, which easily can cause you to ring something in twice, or not at all. There is nothing like the panic of being in the middle of taking an order, and the program freezes and crashes. Not to mention if your device dies with a table open on the program, you can not access that table until your device is charged again. Not very convenient for a Friday night dinner rush.
Verwendete die Software für: Nicht angeboten
Easy to use, great support
Kommentare: I've used this in my fine dining restaurant for 8 years and at the previous place I worked for 3 years. Easy to use, great reports, good customer service. The dealer is only 10 minutes away and emergency calls have always been returned in under 5 mins. Expensive installation but no monthly fees. Phone support is pricey, $75 for fifteen minutes, but the problems are usually solved within that time frame. Yearly support plans are between $500-700 depending on the amount of support hours you want. I opt to pay by the call and never called more than 3 times in a year.
Christine
Restaurant Owner in USA
Restaurants, 11-50 Mitarbeiter
Verwendete die Software für: Mehr als 2 Jahre
Horrible Software and even worse customer service
Kommentare: We would never recommend this product to any other business. They made an error that cost us tens of thousand of dollars. Their customer service is very poor. The product itself is nothing special and the back office access is a joke. They give you an old clunky laptop that you are supposed to use to login to the system. Doing so is accomplished by remotely logging in and taking over the actual POS. This is not user friendly or helpful. We actually switch to another POS and are still paying on Digital dining, that is how unhappy we were with it. Do yourself a favor and look into Upserve. Great cloud based system with excellent customer service.
Vorteile:
This software provides the basic functions needed in a restaurant point of sale system. The price point is not high for restaurant pos systems.
Nachteile:
If you are looking for a quality point of sale for your restaurant with good customer service, this is not the product for you. The system itself is clunky and not user friendly. The customer service is horrendous. You have to put in a call and wait for a return call. We had an issue where the company coded our gift certificates as server tips. There was no way to know that it was doing this unless we manually added the tips from each server's report. We purchased a point of sale system so that we could have these numbers and reports at our finger tips. Having to double check every number on the report totally defeats the purpose. We lost $20,000 due to the issue Digital dining caused. When we contacted them, they refused to do anything to reimburse us for their error. We asked for the [SENSITIVE CONTENT HIDDEN] to contact us, and he refused to call us back. They pretty much told us tough luck and told us we should have been checking the report and verifying the numbers. Again, why pay 100s of dollars per month for a service that can't be trusted and needs to be double checked.