Was ist ConceptDraw MINDMAP?
Verwalte deine Ideen effektiv; verwende diese Anwendung zum Erstellen von Prozessen, für Mindmapping und Brainstorming.
Wer verwendet ConceptDraw MINDMAP?
Die Software bietet eine breite Palette von Anwendungen, die von Business-Process-Management über Bildung, Recht bis hin zu Beratung und mehr reichen.
Wo kann ConceptDraw MINDMAP bereitgestellt werden?
Mac (Desktop), Windows (Desktop)
Über den Anbieter
Computer Systems Odessa
Ansässig in Odessa, Ukraine
1993 gegründet
Telefon-Support
Chat
Erhältlich in diesen Ländern
Ukraine
Sprachen
Nicht vom Anbieter bereitgestellt
Über den Anbieter
Computer Systems Odessa
Ansässig in Odessa, Ukraine
1993 gegründet
Telefon-Support
Chat
Erhältlich in diesen Ländern
Ukraine
Sprachen
Nicht vom Anbieter bereitgestellt
ConceptDraw MINDMAP – Videos und Bilder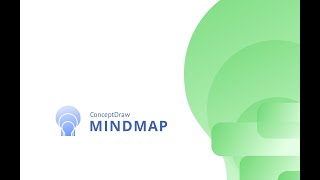 Kosten ähnlicher Produkte wie ConceptDraw MINDMAP vergleichen
ConceptDraw MINDMAP Funktionen
Brainstorming
Daten-Import / -Export
Präsentations-Tools
Vorlagen
Werkzeuge zur Zusammenarbeit
Alternativen für ConceptDraw MINDMAP
Bewertungen über ConceptDraw MINDMAP
Dino
Designer in Indien
Verifizierter Nutzer auf LinkedIn
Hochschulbildung, Selbstständig
Verwendete die Software für: Mehr als 2 Jahre
My take on ConceptDraw Mindmap
Kommentare: I am a doctor and a designer and I mostly use the tool for my personal use for capturing ideas, making notes for presentations and this is a tool I cant do without. It can be overwhelming and there is a bit of learning curve, but once you warm upto it, the potential is limitless. Love Mindmap
Vorteile:
1. Minimal wide and yet highly functional brainstorming canvas. 2. Easily switchable brainstorming and mindmapping mode with efficient toolsets for organizing the information. 3. Vast library of templates, themes and graphic elements. 4. Great export features. I can't'do without its seamless integration with MS office and Evernote.
Nachteile:
As of ConceptDraw Mindmap 9 1. A bit dated UI considering windows 10. 2. Limited high DPI scaling on my 4k monitor. Some sections looks too tiny.
VICTOR
Director de Planes Urbanos in Venezuela
Bürgerliche & soziale Einrichtungen, 11-50 Mitarbeiter
Verwendete die Software für: Mehr als 1 Jahr
MindMap, an excellent option for the design of mind maps
Kommentare: It allows you to organize the elements that make up or impact the development of that idea, it helped me a lot by linking the objective ideas with the products of the phases of the project. export the defined products in outline to MS project and work the details in that program without having to return me to MindMaper.
Working with MindMaper has saved me a lot of working time, since it has a range of predefined symbols with color schemes, textures and others in a simple way
Vorteile:
The Corelconcept tool is easy to use, it is very instinctive, it allows adapting the design according to the central theme of the developing idea, it defines well the topics, sub-topics and calls that the tool will make you unwind with creativity and order. The workflow is very simple and allows you multiple products, the variety of symbols, notes, colors and fonts is almost infinite, it is also worth including that you can add any external image in jpg, iff, png formats among others You can export as an image to any software that makes presentations such as MS Power Point, Corel Presentations, as well as UML characters or diagrams, to be exported and used as a base in the root of data managers, network diagrams, infographics among others. It is a successful tool for project management and brainstorm. In project management it facilitates the identification of key points with ease, manage the sequential development of the idea, set numbering and priorities, include time management and human resource management, exportable to Ms Project, as well as the faculty to export to other softwares that include the use of the txt format separated by commas or spaces. It can be deployed on Windows and Mac systems. the cost of the license is accessible, although you can try it for thirty days
Nachteile:
The cost may be high for people with low incomes, but if it is for a specific or academic experience, it is usually a bit more difficult to manage than Microsoft solutions but after 20 hours of driving, the curve is already exceeded Learning. It requires a little more graphic resources than other programs with a similar function. Does not have the means to work with other users remotely by means of simultaneous collection, does not exploit the resources of the cloud
Amr
Instructional Designer. in Ägypten
Hochschulbildung, 11-50 Mitarbeiter
Verwendete die Software für: Mehr als 1 Jahr
In Betracht gezogene Alternativen:
Good On-premises Idea Visualization Solution
Kommentare: As an instructional designer, I collaborate with team members on multi-phase eLearning projects that generally include ideation sessions, student journey mapping, and product features prioritization. Also, we pull learning analytics reports and research data from various resources into our workspace to support our product design decisions. ConceptDraw MINDMAP Facilitates idea mapping and concept visualization all-over our Instructional design project phases. The dashboard features allow us to bring data and organize/visualize our ideas all in one place and allow team leaders to filter and customize the project dashboard view to present our findings directly from ConceptDraw MINDMAP.
Vorteile:
ConceptDraw MINDMAP is on-premises Visualization software with advanced features and capabilities designed to facilitate ideas organization and concept visualization during the various phases of teamwork projects. MINDMAP enhances teamwork productivity and collaboration and supports business and product design decisions. The dashboard has efficient features, like direct presentation, customized content filters, and various export options. Also, the continuous version updates improve the software capabilities over time. The MINDMAP dashboard allows users to attach files, embed links, and add notes to help users stay focused on one collaborative workspace. Also, it integrates with Microsoft Office and many ConceptDraw solutions to facilitate overall workflow and enhance project scalability.
Nachteile:
ConceptDraw MINDMAP is not available on the cloud (SaaS) and has no mobile application. And the pro license is expensive unless you get a student/education discount.
Informationstechnologie & -dienste, Selbstständig
Verwendete die Software für: Mehr als 2 Jahre
When you use the right tool, life is easier
Kommentare: I've been using mind-mapping tools for over 30 years. The overall concept is fairly simple: you have a white board that helps show relationships between objects or processes or concepts that's easy to manipulate and, when done well, is a tool folks at all levels (including, and especially Senior Management). There are two "ease of use" issues that must be kept separate: You must have thought out the problem, and this tool will help you do that, but it won't do it for you. Determining the logical flow and dependent relationships is a very difficult task and don't underestimate the amount of time it will take you to perform this task (including brainstorming). Once done, however, the mind-map should be self-explanatory. As will be the reasoning behind it.
Vorteile:
Its ease of use, overall functionality, the libraries and integration with other ConceptDraw programs. Also - and this is important! Regardless of the version of OSX or MacOS I'm using, I've never had a compatibility problem. This speaks well of their Quality Assurance Department. This is a "Best of Breed" product that I know will be reliable and helpful over the years.
Nachteile:
Inability to drill down into another level
Professionelles Training & Coaching, Selbstständig
Verwendete die Software für: Mehr als 2 Jahre
I'm using ConceptDraw MindMap in many ways. It's easy to create visual structures - business & priv.
Kommentare: better communication, BIG picture of the business areas, time-saver
Vorteile:
ConceptDraw MindMap has many useful options - what is great? Data exchange in ConceptDraw Office. It's easy to import/export data from other solutions and share business knowledge. ConceptDraw MindMap it's great to present relations in many topics to present BIG picture of central topic of document. What I like ? "Free hand" mode + internal drawing tool - excellent to create very complex diagrams with many contexts.
Nachteile:
I hope that we will see more elements, to support tasks management - tags, group of tags, etc. I'm sure that this great solution will be even better soon :)