Was ist asyst:Financials?
CentralSquare asyst:Financials, powered by USTI, is a full-featured accounting system that looks and works like Microsoft Office. asyst is an integrated suite of 30 modules that can be implemented all at once or one at a time. asyst is designed to meet the most exacting fund accounting needs of local governments and other not-for-profit organizations whose accounting requirements call for fund and encumbrance accounting. Free web based training available.
Wer verwendet asyst:Financials?
Small to medium municipalities, water districts and not for profits.
asyst:Financials – Details
United Systems Technology
1977 gegründet
asyst:Financials – Details
United Systems Technology
1977 gegründet
asyst:Financials – Videos und Bilder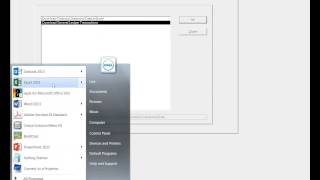 Kosten ähnlicher Produkte wie asyst:Financials vergleichen
Startpreis
395,00 $/einmalig
Nicht verfügbar
50,00 $/Monat
Nicht verfügbar
asyst:Financials – Bereitstellung und Support
Training
Persönlich
Live Online
Webinare
Dokumentation
Funktionen von asyst:Financials
API
Abrechnung & Rechnungsstellung
Ad-hoc-Berichterstattung
Aktivitäts-Dashboard
Aktivitäts-Verfolgung
Anlagegegenstand-Management
Anpassbare Berichte
Anpassbare Vorlagen
Asset Lifecycle Management
Audit Trail
Belegmanagement
Berichterstattung und Statistik
Bestandsverfolgung
Bestell-Management
Buchhaltung
Budgetierung/Prognosen
CRM
Cash Management
Cash-Flow-Management
Compliance Management
Diagramm-Erstellung
Drittanbieter-Integration
Echtzeit-Berichterstattung
Echtzeit-Daten
Einkauf & Empfang
Einkommen & Bilanz
Elektronische Zahlungen
Finanzanalyse
Finanzberichterstattung
Finanzmanagement
Forderungen
Hauptbuch
Inventarverwaltung
Kontenabgleich
Kostenverfolgung
Lohn- und Gehaltslisten-Management
Mehrere Währungen
Mobiler Zugriff
Partnerschaft-Buchhaltung
Rechnungsmanagement
Rechnungsverarbeitung
Scheck Druck
Spenden-Tracking
Spender-Management
Spesenabrechnungen
Verbindlichkeiten
Werkzeuge zur Zusammenarbeit
Wiederkehrende- / Abonnement-Abrechnung
Zeit & Kosten Verfolgung
Überwachung
Patsy S.
Financial Director in
Verwendete die Software für: Nicht angeboten
City of Stanton Texas
Kommentare: I would recommend USTI Asyst to any City that is trying to update their systems. The financials work right along side the Utility Billing and the Utility Billing works right along side the General Ledger which works right along with the Finances, etc....If I had the chance to have a brand new data system to work with, all of the training free and all of the software free, from any other company...I would decline the offer and stay with USTI Asyst.
Vorteile:
USTI constantly updates the programs to follow changes in Tax laws, TWC, retirement, etc...that go along with a City. I can use USTI forms to figure 941's, TWC, retirement and TML Insurance. My job has become at least 60% easier because of using USTI Asyst's programs. Support is easy to access and they can get online with you to correct the problem right then, or if it is a glitch with their program, they admit it and immediately get to work to correct whatever the problem is. Once you get the correct training, USTI Asyst is very user friendly and probably one of the easiest programs you could ever use.
Nachteile:
The only con I can think of is I didn't use their training long enough. I should have asked more questions and spent a little more money on learning all of the program instead of pieces of it and then thinking I could eventually "learn" it on my own. MY BAD.
Trish S.
Town Treasurer in
Verwendete die Software für: Nicht angeboten
Great Financial Software worth millions!
Kommentare: Can't go wrong with this system. But it is helpful that you have someone who's computer savy to do set up. We are VERY happy with our purchase.
Vorteile:
GREAT SOFTWARE! Does everything that a million dollar system would do but for much less. Like the integration of all the modules. System is very easy to use. VERY EASY! My users with basic computer skills have had an easy time using. Support is great. Couldn't be happier with the service we've received.
Nachteile:
Would have liked a more detailed step by step guide to implimentation of the software. Basically a guidebook would be helpful. Ask some of the users how they went about implimentation and put it together to help new users. Setting up integration and automatic posting to GL was confusing.
Tony D.
CITY CLERK / TREASURER in
Verwendete die Software für: Nicht angeboten
asyst financials
Kommentare: Asyst financials runs flawlessly. Intergrates with other applications well.
Vorteile:
Clean, crisp reports. You can create your own through Access.
Nachteile:
No cons with financials.
Karen C.
Finance Officer in USA
Verwendete die Software für: Nicht angeboten
It's all there.
Kommentare: Whether it is reporting, data entry, or customizing a module - the software makes it easy. When I needed a program customized, I stressed over how the process would work. The USTI staff took my worries away (just like Calgon - for those of you who know what I am talking about). The Customer Service staff are simply the best. Thanks for making our jobs easier!
Paula W.
Finance Director in
Verwendete die Software für: Nicht angeboten
Financials
Kommentare: system updates are constantly improving this application.
Vorteile:
any problem that would occur is quickly corrected with Customer support
Nachteile:
no cons to mention