Was ist LiveVox?
LiveVox ist ein führender Anbieter von Cloud-Kontaktcenter-Lösungen für Unternehmen (über 25 Agenten) und verwaltet jährlich mehr als 12 Milliarden Interaktionen in einer Multichannel-Umgebung. Mit mehr als 15 Jahren reiner Cloud-Expertise befähigt das Unternehmen Kontaktcenter-Verantwortliche, effektive Engagement-Strategien auf den Weg zu bringen. Die führenden Risikominderungs- und Sicherheitsfunktionen helfen Kunden, sich schnell an ein sich veränderndes Geschäftsumfeld anzupassen.
Wer verwendet LiveVox?
LiveVox konzentriert sich auf Unternehmen der Kredit- und Inkassobranche, die über ein Kontaktcenter mit mindestens 10 Nutzern verfügen.
Wo kann LiveVox bereitgestellt werden?
Cloud, SaaS, webbasiert, Mac (Desktop), Windows (Desktop)
Über den Anbieter
LiveVox
2000 gegründet
24/7 Live-Support
Chat
Erhältlich in diesen Ländern
Vereinigte Staaten
LiveVox Kosten
Startpreis:
Nicht vom Anbieter bereitgestellt
LiveVox bietet keine Gratisversion.
Über den Anbieter
LiveVox
2000 gegründet
24/7 Live-Support
Chat
Erhältlich in diesen Ländern
Vereinigte Staaten
LiveVox – Videos und Bilder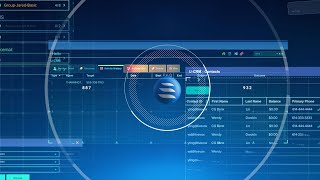 LiveVox Funktionen
Anpassbare Felder
Anrufaufzeichnung
Anrufer-ID
Anrufprotokoll
Anruftext-Aufzeichnung
Anrufüberwachung
Automatische Anrufverteilung
Automatische Outbound Dialer
Befragungs-/Umfragemanagement
Berichterstattung / Analyse
CRM
Call Tracking Metrics
Call-Center-Management
Computer Telephony Integration
Content-Management
Daten-Import / -Export
Drittanbieter-Integration
Gemeinsame Kontakte
IVR / Spracherkennung
Kalender-/Erinnerungssystem
Kampagnenmanagement
Kommunikationsmanagement
Kontakt-Datenbank
Konversion-Tracking
Kundenhistorie
Leadmanagement
Listen-Management
Marketing-Automatisierung
Mehrfache Skripts
Multi-Channel-Kommunikation
Personalisierung
Power Dialer
Prädiktive Wähler
Rückruf-Terminplanung
Segmentierung
Stapelverarbeitung
Stimmenanpassung
Suchen / filtern
Telefon-Tasteneingabe
Text in Sprache (verwandeln)
Umleitung der Anrufe
Verfolgung von Interaktionen
Voice-Mail
Vorlagen-Management
Warteschlangenmanagement
Weiterleitung von Anrufen (Call Routing)
Workflow-Management
William
Collections Dialer Manager in USA
Verifizierter Nutzer auf LinkedIn
Einzelhandel, 501-1.000 Mitarbeiter
Verwendete die Software für: Mehr als 2 Jahre
Putting your call center in your own hands
Kommentare: We have been able to consolidate each of our off-shore teams into one large blended team. This has provided tremendous benefits in terms of efficiencies as well as visibility to the overall operations of the Call Center.
Vorteile:
Ever had a piece of software that you barely knew how to use and relied completely on support and professional service fees to make any changes or updates? That is NOT LiveVox. By providing an easy to use interface and opening up almost all features of the system directly to the user, you truly are in control of your own call center.
Nachteile:
Due to the innovative nature of LiveVox some of the new products start a bit "bare bones" but after a few short iterations and feedback from customers they quickly improve and integrate into the existing suite of products.
Finanzdienstleistungen, 201-500 Mitarbeiter
Verwendete die Software für: Mehr als 2 Jahre
LiveVox Feedback
Kommentare: LiveVox has been an excellent partner allowing us to advance our business and reach record revenue.
Vorteile:
LiveVox is an excellent partner and offers great support and feedback on how best to leverage their software. The software is constantly upgraded and new features are added, making it an industry leading solution.
Nachteile:
The software should allow for more ad-hoc, dynamic changes to call selection criteria. Also, allowing customer more access and control over changes within the system.
Robin
Vice President in USA
Finanzdienstleistungen, 51-200 Mitarbeiter
Verwendete die Software für: Mehr als 2 Jahre
Livevox Review
Kommentare: We came from PBX technology and utilized outbound dialing only. We are now using inbound and outbound dialing. We use secure payment capture and are screen capture (new) - wish that functionality was live (would be great for training to see what our reps are doing during a call), we are building out IVR, and are considering your text solution, as well as surveys, as well.
Vorteile:
Multiple dialing options including Blaster, RPC, QC & HCI, Preview services.
Nachteile:
Customer Support Team is a very convoluted process. We struggle with the multiple emails and slow process to get questions answered. They push a lot to self service and do not even offer an answer most times to the question at hand. If it wasn't for our Mid-level Market manager, I do not think we would stay as long as we have with Livevox. Great work, [SENSITIVE CONTENT HIDDEN]. There does not seems to be too many subject matter experts that are willing to spend time to assist. I would say [SENSITIVE CONTENT HIDDEN] is an example of the opposite of that and is wonderful also to work with.
In Betracht gezogene Alternativen: Five9
Warum LiveVox gewählt wurde: Cloud based/DR/More options for dialing methods.
Zuvor genutzte Software: Hosted Business Phone System PBX
Gründe für den Wechsel zu LiveVox: The contract was in place and outbound dialing was being utilized and we were granted a new resource [SENSITIVE CONTENT HIDDEN] to assist.
Verifizierter Rezensent
Q&A and Reports Analyst in Dominikanische Republik
Verifizierter Nutzer auf LinkedIn
Telekommunikation, 51-200 Mitarbeiter
Verwendete die Software für: 6-12 Monate
Pretty Good Software for Contact Centers!
Kommentare: So far so good, its a really great product with Pros and Cons.
Vorteile:
Its a really user friendly, fast and easy to implement. Excellent Dashboard and very intuitive.
Nachteile:
Needs to improve Reports to to better fit with the BPO industry, could be better in RTR.
Edward
Business Analyst in USA
Verifizierter Nutzer auf LinkedIn
Finanzdienstleistungen, 1.001-5.000 Mitarbeiter
Verwendete die Software für: 6-12 Monate
Intuitive platform to enhance outbound campaigns
Kommentare: Overall, we have had nothing but a positive experience with LiveVox. Their customer service and support staff are top-notch. In our line of business, we have to be nimble enough to take on new clients and execute on projects in short fashion. LiveVox has provided us with all of the tools we need to accomplish this.
Vorteile:
Ease of use. All deliverables for our most recent project were met ahead of schedule due to the majority of set up being within the platform. I was able to easily set up the import process and format lead files without the need of internal resources. Tertiary data files could be uploaded in to one platform and segmentation of phone numbers was seamless. Robust out-of-the-box reporting with little need to create additional reports.
Nachteile:
There is added functionality outside of the base package which requires an upgraded platform which incurs additional cost.