Was ist AMCS?
AMCS is the global leader of integrated software and vehicle technology for the waste, recycling and resources industries. We help over 2750 customers to reduce their operating costs, increase asset utilization, optimize margins and improve customer service. Our enterprise software and SaaS solutions deliver digital innovation to the emerging circular economy around the world.
Wer verwendet AMCS?
Waste & Recycling Industry, Waste Haulers, Landfills/Transfer Station, Portable Toilets & Fencing, Medical/Hazardous Waste, Recycling Facilities, Commercial Recycling
AMCS – Details
AMCS
2004 gegründet
AMCS – Details
AMCS
2004 gegründet
AMCS – Videos und Bilder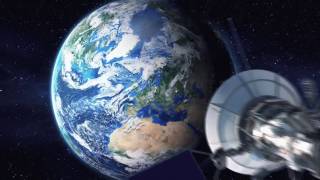 Kosten ähnlicher Produkte wie AMCS vergleichen
Startpreis
Nicht verfügbar
Nicht verfügbar
N/A
Nicht verfügbar
AMCS – Bereitstellung und Support
Kundenbetreuung
E-Mail/Helpdesk
Wissensdatenbank
Telefon-Support
Einsatz
Cloud, SaaS, webbasiert
Windows (Desktop)
Android (mobil)
iPhone (mobil)
iPad (mobil)
Funktionen von AMCS
API
Abfall-Tracking
Abfallentsorgung
Abrechnung & Rechnungsstellung
Aktivitäts-Dashboard
Aktivitäts-Verfolgung
Alarmfunktion / Benachrichtigungen
Anpassbare Berichte
Arbeitsauftragsverwaltung
Audit Trail
Auftragsmanagement
Automatisierte Terminplanung
Barcode-Erkennung
Berichterstattung und Statistik
Bestandsverfolgung
Bestell-Management
Buchhaltung
Compliance Management
Daten-Import / -Export
Drittanbieter-Integration
Echtzeitüberwachung
Elektronische Zahlungen
Fahrzeug-Nachverfolgung
GPS
Geografische Karten
Gerätenachverfolgung
Gewerbliche Immobilien
Inventarverwaltung
Job-Management
Job-Nachverfolgung
Kostenverfolgung
Kundendatenbank
Kundenkonten
Mitarbeitermanagement
Rechnungsmanagement
Risiko-Warnungen
Risikobewertung
Routenmanagement
Routenoptimierung
Routing
Self-Service Portal
Service-Anrufmanagement
Standortverfolgung
Statusverfolgung
Terminplanung
Terminverwaltung
Versandmanagement
Wohnimmobilien
Workflow-Management
Überwachung
API
Abrechnung & Rechnungsstellung
Aktivitäts-Dashboard
Aktivitäts-Verfolgung
Alarmfunktion / Benachrichtigungen
Arbeitsauftragsverwaltung
Asset Lifecycle Management
Barcode / Tickets scannen
Barcode-Erkennung
Berichterstattung und Statistik
Bestandsverfolgung
Bestell-Management
CRM
Compliance Management
Container-Management
Drittanbieter-Integration
Echtzeit-Berichterstattung
Echtzeitüberwachung
Elektronische Unterschrift
Elektronisches Recycling
Empfang- / Produktionsmanagement
Fabrik-Management
Geografische Karten
ID Scannen
Integration in die Buchhaltung
Integrierte Kameras
Inventarverwaltung
Job-Nachverfolgung
Kartenkauf / -verkauf
Kostenverfolgung
Kundendatenbank
Kundenkonten
Kunststoff-Recycling
Logistik-Management
Management des Maklergeschäfts
Marktpreis-Nachverfolgung
Mitarbeitermanagement
Preis- / Margen-Management
Rechnungsmanagement
Scannen von Fingerabdrücken
Schrott-Recycling
Self-Service Portal
Standortverfolgung
Suchen / filtern
Versand-Management
Versandmanagement
Vertrags-/Lizenz-Management
Workflow-Management
Zellstoff & Papier-Recycling
Überwachung
Verwendete die Software für: Nicht angeboten
Great features combined with great service
Kommentare: Rarely do you see companies with so much domain experience in a single industry that can turn that knowledge into a system which addresses the challenges of its clients as well as our Tower support team. If you are in the market for waste management software, you should consider this product.
Vorteile:
This product has all the features that a waste management company would need to run and integrated transfer station with hauling operations. The fact that they combine it with great customer support and always try to make enhancements to improve the product without causing upgrade hassles for the end-user is very positive.
Nachteile:
Currently the hauling and transfer agent scale operations user interfaces use different sql databases connected with a common web service. However, this limitation to require two sql databases should be removed with the much awaited version 7.0 upgrade.
Philip V.
Trucking Op's Mgr in
Verwendete die Software für: Nicht angeboten
Tower
Kommentare: I like using Tower. very powerful program
Vorteile:
Tower is a very powerful program. I challenge our staff to continue to use it more, in attempt to be a paperless office.
Nachteile:
our custom needs sometimes make using Tower a challenge. Waiting for issues to be resolved are often only addressed with an update which takes time to be implemented
Sheryl C.
Business Owner in USA
Transport/Güterfrachtverkehr/Schienenverkehr, 11-50 Mitarbeiter
Verwendete die Software für: Mehr als 2 Jahre
So So System and Poor Customer Service
Kommentare: In March 2018 I paid Desert Micro $395 for a custom report that was never correctly completed. Then AMCS purchased Desert Micro around June 2019 and told me that they assumed their assets but none of their customer liabilities. They will not correct the custom report work without charging me more money. The same tech is still with this company but in a different position, but they will not get him on the phone to show me that it works like they state that it works. So I am out $395 and a report that does not work. They do not stand behind their product. I was told by AMCS that they are not responsible for the company, Desert Micro, that they purchased last summer. However, whenever I register a service issue with them, their auto-response email still states Desert Micro.
Vorteile:
I have been a customer of Desert Mirco/AMCS for over 20 years and have never lost customer data while using their system.
Nachteile:
I cannot edit crystal reports and have to do a work around or pay AMCS to do it for me because of their outdated system. Note that I have paid every year for their customer support and data upgrade maintenance agreement. The below text was copied from an AMCS' support email: "In order to edit a text field, you will need to follow the following guide: https://desertmicro.zendesk.com/hc/en-us/articles/360005018852-Crystal-Reports-workaround-inserting-text-box. If you would like us to put a quote together for a custom report, please feel free to respond to this ticket and we will get your request over to our Report Writer."
Derick C.
IT Administrator in
Verwendete die Software für: Nicht angeboten
Power of Tower!!!!
Kommentare: Through the entire Implementation and the following 2 years, all our users always say.. "Power or Tower" With all the hauling software out there, PC Scale Tower has all the right pieces.
Vorteile:
Lots of features Always improving Awesome Tech Support One Stop Shop for all your Hauling Needs
Nachteile:
Would be nice to have some more accounting features
Bobby B.
Vice President in
Verwendete die Software für: Nicht angeboten
Tayman Industries, Inc.
Kommentare: Great software !
Vorteile:
Good Cutomer Service
Nachteile:
Reporting and Re-Routing could be more user friendly