Was ist HYPE Innovation?
HYPE Innovation ist ein weltweit führender Anbieter von Software und Dienstleistungen für Innovationsmanagement im gesamten Lebenszyklus. Mit diesen Innovationsplattformen können Unternehmen Tausende von Mitarbeiter bei der Ideenfindung und kollaborativen Problemlösung unterstützen. HYPE Innovation glaubt an langfristige Kundenbeziehungen und arbeitet mit Kunden als Partner zusammen. Zu Kunden zählen globale Unternehmen wie GE, Bombardier, Nokia, Airbus, Fujitsu, UCSD, Saudi Aramco, Veolia, Siemens und Deutsche Bahn.
Wer verwendet HYPE Innovation?
Die Software eignet sich für Innovationsteams in einzelnen Abteilungen und Geschäftsbereichen genauso wie für umfangreiche unternehmensweite Innovationsprogramme.
Wo kann HYPE Innovation bereitgestellt werden?
Cloud, SaaS, webbasiert, Mac (Desktop), Windows (Desktop), Linux (Desktop), Android (mobil), iPhone (mobil), iPad (mobil)
Über den Anbieter
Hype
Ansässig in Boulder, USA
2001 gegründet
24/7 Live-Support
Erhältlich in diesen Ländern
Kanada, Vereinigte Staaten
Über den Anbieter
Hype
Ansässig in Boulder, USA
2001 gegründet
24/7 Live-Support
Erhältlich in diesen Ländern
Kanada, Vereinigte Staaten
HYPE Innovation – Videos und Bilder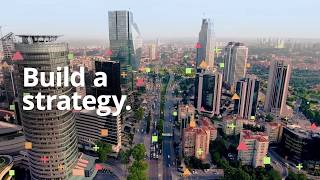 Kosten ähnlicher Produkte wie HYPE Innovation vergleichen
HYPE Innovation Funktionen
Aktivitäts-Verfolgung
Berichterstattung und Statistik
Brainstorming
Diskussionen / Foren
Genehmigungs-Workflow
Ideenfindung
Kampagnenmanagement
Kommentare / Notizen
Umfragen/Abstimmungen
Werkzeuge zur Zusammenarbeit
Alternativen für HYPE Innovation
Bewertungen über HYPE Innovation
Dan C.
Director Of Information Technology in USA
Verifizierter Nutzer auf LinkedIn
Groߟhandel, 201-500 Mitarbeiter
Verwendete die Software für: Mehr als 2 Jahre
Managing your Innovation program made easy with Hype Innovation!
Kommentare: Idea capture, cataloging, and nurturing was made a lot easier as our Team stepped away from the spreadsheet. Creating concepts and business cases with both the pre-configured templates and the ones that we added as we matured, provided a wealth of opportunity to employ best practices for managing innovation and business development within the system.
Vorteile:
From start to finish the Hype Innovation Team treats every customer like a partner. The setup, configuration, and on-going support is tremendous. The features of the system exceeded my expectations and provided our Strategic Innovation Team with a solid platform to manage both the front-end and back-end of the innovation process.
Nachteile:
The configuration can be somewhat rigid from a user experience perspective. I don't like the project management module either.
Sven G.
Idea Manager in Deutschland
5.001-10.000 Mitarbeiter
Verwendete die Software für: Mehr als 2 Jahre
It´s not a hype it´s HYPE: The best in class innovation management tool you can get.
Kommentare: We are working with HYPE since 2013. It is the software behind our online innovation platform that allows every colleague to actively participate in innovation management. The implementation of the HYPE software only took 12 weeks from the first brainstorming's until the company wide launch of the HYPE platform and included the complete customization of the tool (mapping of our innovation management processes into the software, software configurations, design adaptions according to corporate CI, definition of user roles and access right, setup IT infrastructure and security). The basis for this was the outstanding flexibility of the software. The HYPE software is easy and intuitive to use so that users are instantly able to submit ideas, build on other ideas, and share comments and votes. There is no need for extensive trainings or documentations. This also applies to the administration of the software. Gamification features such as community graduation and discussions make the process fun and foster user engagement and acceptance of the whole innovation management initiative. Moreover, HYPE constantly develops and releases new features and designs, keeping the product fresh and in line with latest innovation management practices. Doing so, they work closely together with the us, the customers, always trying to understand the problems and how they and their software can help to overcome these. What I appreciate the most is the team behind the software. We´ve been able to work with exactly the same people since day one. They know every bit and piece of the customized software, our innovation process and the innovation initiative we build around the online platform. Thus I do not lose time with explaining backgrounds or intensions but can start detailed discussions right away. Moreover, they are able to proactively support us and provide us latest practices and features that perfectly match our innovation program. Collaborative, proactive, open to feedback and quick that are the words that describe the HYPE team best. Besides the software, HPYE offers consultancy and services that help to grow and sustain your innovation platform. They are passionate about innovation and want to see your innovation platform become successful. Their blog, the webinars, the innovation manager forums and the customer community are great resources.
Jay P.
Innovation Manager in Deutschland
Versorgungsunternehmen, 10.000+ Mitarbeiter
Verwendete die Software für: Mehr als 1 Jahr
Hype Enterprise
Kommentare: We have used the Hype Enterprise version for over a year in our organization which spreads across Europe and has nearly 40,000 employees. We started to work with Hype innovation to enable our employees to fully engage with our innovation objectives and have an active platform on which to share their best ideas. Using the Hype software was also intended to provide internal innovation teams with an avenue to interact with employees and gather ideas to solve customer problems that had been highlighted. After out initial training period, we were able to confidently launch the software to a small group of users, and over a period of several months, we gradually increased our user base. This allowed us to better understand the tool and its full capability - which is very extensive - as well as ensure that we had the correct backend support to manage the software. The tool has many in-depth features, and broadly these can be identified as the front end, where contributors share ideas, comment and vote; and the back end, where ideas are turned into concepts and taken into the next stages of development. The front end is very intuitive and easy to use. This is great when you have thousands of employees that have access to it. The back end of the software is a little more complex and requires some detailed understanding and tutorials to utilize its full potential. This is where the support provided by Hype Innovation is particularly valuable and, I feel, absolutely necessary. With the support of Hype Innovation training courses and consultancy support, we were able to make the best use of the software to run effective campaigns, engage a broad range of colleagues and get the best ideas on the platform. This software is great for businesses who would like to engage with their employees to get the best ideas to help develop and grow the business. It does require dedicated resources to manage the platform and ensure all stakeholders and aligned and working towards a common goal with the platform.
Vorteile:
Front end is easy to use
Arne B.
Technology Manager in Deutschland
Maschinenbau oder Wirtschaftsingenieurwesen, 10.000+ Mitarbeiter
Verwendete die Software für: Mehr als 1 Jahr
Great journey so far
Kommentare: Based on a very detailed requirements specification, we realized a very quick implementation of HYPE Enterprise at CLAAS, also including specialized modifications and configurations to the software.
We are running Hype Enterprise now for one year, with very good feedback from our colleagues. By a user survey, we received the answer that the functionality and intuitivity of the software is very well appreciated. Very few bugs have been reported yet.
On the change management side, the benefits of Hype Enterprise facilitate the change in colleagues mind set. However, there is a lot of effort needed, to keep the process running. Our best experiences yet, we received by campaigns closely linked to planned and existing product development projects. The ideas in these campaigns are well appreciated and often realized or at least lead us to new patents.
A bigger roll-out of the system is planned in this year - let's see where our journey will lead us...
Vorteile:
High level of intuitivity, just the right level of functional volume. Great search engine and similarity checks between ideas.
Nachteile:
Configurabitilty from customer side could be improved. Many interesting configuration changes need to be done by supplier (to keep changes for updates or due to missing gui). Integration with other translation engines beyond google would be helpful.
Konstantin G.
innovation manager and chief architect in Frankreich
Fluggesellschaften/Luftfahrt, 10.000+ Mitarbeiter
Verwendete die Software für: Mehr als 2 Jahre
Great tool, great company, great people
Kommentare: We are working with HYPE IMT since five years and it is great to see how the system evolved during that time! They really build a great and flexible tool with a strong focus on usability and innovation management functions! The support we get from HYPE is and was always very professional and quick! We like the system because of the flexibility and the possibility to get customization realized by the HYPE team! Also to administrate the system by yourself is possible as well as little changes in the platform so that you do not have to ask always for support! They really take care of their customers, organize several events where customers can exchange about Best practices! Also, the webinars are very useful! On top, they involve customers into their roadmap and the development of new features! I really like the easy way to set up Campaigns (Campaign feature) and the tools for Evaluation of ideas, concepts, and projects)! Also, the collaboration with other companies like trend one and HYVE are very powerful! Overall a great package!
Vorteile:
See comment before
Nachteile:
See comment before