Was ist Margill Loan Manager?
Eine ausgereifte visuelle und Mathematik-Software. Erschwingliche und einfach anpassbare Kreditbetreuungssoftware mit Support. Für 10 bis 30.000 Kredite: Verbraucher und Unternehmen, unternehmensübergreifend, Personal, Studierende, Bauwesen, Kreditlinien. Amortisation und regelmäßige, unregelmäßige, verspätete, unbezahlte, feste Tilgungs-, Zins- und Mischzahlungen, automatische Gebühren, variable Preise, effektiver Jahreszins, Benachrichtigungen. Anpassbar: Felder, Berichte, Dashboard, Zahlungsarten. Exportiere Hauptbücher in QuickBooks, Sage...
Wer verwendet Margill Loan Manager?
Kreditgeber: Verbraucher, Unternehmen, Entwicklungsagenturen, Regierungen, Studierende, Buchhalter, Mikrokreditgeber, Bauwesen. Private und öffentliche Unternehmen.
Wo kann Margill Loan Manager bereitgestellt werden?
Cloud, SaaS, webbasiert, Windows (Desktop), Windows (On-Premise)
Über den Anbieter
Jurismedia
1997 gegründet
Telefon-Support
Chat
Sprachen
Englisch, Französisch
Über den Anbieter
Jurismedia
1997 gegründet
Telefon-Support
Chat
Sprachen
Englisch, Französisch
Margill Loan Manager – Videos und Bilder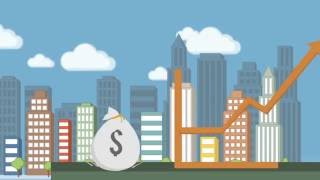 Kosten ähnlicher Produkte wie Margill Loan Manager vergleichen
Margill Loan Manager Funktionen
Alarmfunktion / Benachrichtigungen
Bearbeitung von Krediten
Berichterstattung / Analyse
Buchhaltung
Compliance Management
Dokumentenmanagement
Elektronischer Zahlungsverkehr
Kreditnehmer-Management
Zahlungsoptionen
Alternativen für Margill Loan Manager
Bewertungen über Margill Loan Manager
Abneesh M.
Financial Controller in Kanada
Verifizierter Nutzer auf LinkedIn
Finanzdienstleistungen, 11-50 Mitarbeiter
Verwendete die Software für: Mehr als 2 Jahre
We have been using MarGill for over 4 years and are very satisfied with the services provided.
Vorteile:
The software is user friendly and regular updates with new features are provided. It is very flexible to meet your business model and you can customize the reports to what you want to see. Usually there are pre-set reports in other softwares and I personally love this feature. They provide exceptional Customer Service. Questions and concerns are addressed right away. It is the Best cost to value software out there in the industry.
Nachteile:
The only thing I gave 4 stars was at Features and Functionality, the software has improved a lot over the past years and our feedback and is always listened to and added on to the next update. Cust support and the team have been continuously evolving the software.
Michael L.
Executive Director in Singapur
Finanzdienstleistungen, 11-50 Mitarbeiter
Verwendete die Software für: 1-5 Monate
Ease of Implementation and USe
Kommentare: Exceptional - particularly due to the customer service and assistance.
Vorteile:
Margill provides our organization with all the functionality we require with the comfort that nothing will wrong. Customer service and assistance is exceptional and provides assurance if there is any questions or clarification required as to usability or functionality.
Nachteile:
Our methodology for calculating late interest required a work around. Would be nice to have this as a core capability of the software.
Antwort von Jurismedia
vor 2 Monaten
Thanks for this Michael. Glad you are enjoying the software. As for the calculation methodolgy, Margill follows laws and regulations and industry and accounting rules. I am convinced your clients and your accountants will appreciate this rigor.
Roxann B.
Business Development Manager in Jamaika
2-10 Mitarbeiter
Verwendete die Software für: Mehr als 2 Jahre
Quelle: SoftwareAdvice
Good product
Vorteile:
The developers are easily reached to assist you with any problems with the program. It is backed by it's developer
Nachteile:
The program is really expensive the cost could be lowered significantly though offering a standard fee
Antwort von Marc
vor 4 Jahren
Thank you for the review. I do understand that you being based in Jamaica, the price may seem slightly high because of the currency exchange, but Margill is one the most affordable software out there starting at less than $2000. I'm a little surprised by your 3.5 stars. Seems because of the price...
Verwendete die Software für: Mehr als 2 Jahre
Excellent software with great support
Vorteile:
We have used Margill for 3 years to monitor our growing private mortgage and auto loan business. We have hundreds of loans under management. We are a family office with our own money at risk. We would not use a software product that didn't deliver the information we need. We have been very happy with the software and the excellent support service and will continue to expand our licence as our business grows. If the software doesn't meet someone's requirement during a demo period so be it. It happens every day. I do have an issue when I read someone posting a negative review on this site and suggesting that my company's satisfaction (after a thousand hours of use) is not real and that other reviewers have knowingly posted positive misleading reviews. Pure nonsense. And it really speaks volumes about the character of that reviewer to frame their comments this way.
Nachteile:
Would like more video tutorials as we probably only use a fraction of the software's capability. We find video tutorials more effective than most manuals.
Antwort von Jurismedia
vor 4 Jahren
Thanks for the comment Steve. As for videos, we are starting our little collection which you can see in the Support Center: www.margill.com/en/support-center/. The Support Center also has our blog in which we regularly answer user questions. Many good questions in there!
Sheri L.
Manager in Kanada
Verwendete die Software für: Mehr als 2 Jahre
Utilize software to administer 4500+ client mortgage files. This software has been exceptional.
Vorteile:
Margill representatives have been very good with us. Pros are ease of entry of information onto the system, ease of creation of custom reports for export and merge(s), flexibility of the software/program providing options for subsidized loan payments, actual loan payments and ability to enter multiple interest rates and ability to change interest rates as well as the feature to have multiple loans under one client (borrower). We have been using this software since 2012 and it has been flexible enough to accommodate loans and mortgages with very specific idiosyncrasies. Any and all issues encountered with the software and/or system performance have been resolved in a timely/professional manner by Margill representatives.
Nachteile:
We have experienced a few minor performance issues over the years, however, they have been dealt with and addressed satisfactorily in a timely manner each time with great support from Margill representatives. We have been able to access and use the software everyday since installation with any downtime being minutes to hours, not days. WE CAN NOT AFFORD ANY DOWNTIME WITH OUR LOAN SYSTEM.