Was ist Case Master Pro?
Case Master Pro ist eine Software für die Verwaltung von Anwaltskanzleien und Forderungseinzug, die Anwaltskanzleien und Inkassounternehmen bei der Verwaltung von Fallakten und Buchhaltungsvorgängen unterstützt. Die Lösung ermöglicht es juristischem Fachpersonal, kritische Dokumente in einer zentralen Datenbank zu speichern, Aufgabenlisten bestimmten Arbeitskräften zuzuweisen und Fallakten mit Informationen zu Gegenparteien, Konten, Rechtsstreitigkeiten oder Urteilen zu verfolgen. Case Master Pro ist in der Cloud verfügbar oder kann lokal auf deinem Server installiert werden.
Wer verwendet Case Master Pro?
Case Master, Inc. bietet vollständige Systeme, die die Anforderungen von Anwaltskanzleien in Bezug auf Fallmanagementsoftware, die auch Remote Offices in einem zentralen Datenbanksystem ermöglichen, erfüllen.
Wo kann Case Master Pro bereitgestellt werden?
Cloud, SaaS, webbasiert, Mac (Desktop), Windows (Desktop), Windows (On-Premise), Linux (On-Premise), Android (mobil), iPad (mobil)
Über den Anbieter
Case Master
Ansässig in Gainesville, USA
1998 gegründet
Telefon-Support
Chat
Erhältlich in diesen Ländern
Kanada, Vereinigte Staaten
Über den Anbieter
Case Master
Ansässig in Gainesville, USA
1998 gegründet
Telefon-Support
Chat
Erhältlich in diesen Ländern
Kanada, Vereinigte Staaten
Case Master Pro – Videos und Bilder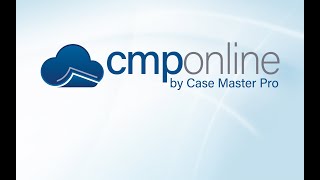 Kosten ähnlicher Produkte wie Case Master Pro vergleichen
Case Master Pro Funktionen
Abrechnung & Rechnungsstellung
Aktivitäts-Dashboard
Anlagenrechnung
Anpassbare Berichte
Aufgabenmanagement
Automatisierte Bekanntmachungen
Automatisierung von Geschäftsprozessen
Belegmanagement
Berichterstattung und Statistik
Buchhaltung
Buchungsübergreifende Buchung
CRM
Compliance Management
Daten-Import / -Export
Dokumentenmanagement
Drittanbieter-Integration
E-Mail-Management
Echtzeit-Berichterstattung
Fall-Aufzeichnungen
Fall-Management
Gebührenermittlung & Buchung
Hauptbuch
Inkasso-Management
Integration in die Buchhaltung
Kalenderverwaltung
Kontaktmanagement
Kostenverfolgung
Kreditnehmer-Management
Kundenmanagement
Kundenportal
Multi-Channel-Kommunikation
Rechnungsmanagement
Rechtsfall-Management
Scheckausstellung
Sichere Datenspeicherung
Steuermanagement
Transaktionsmanagement
Treuhand-Buchhaltung
Zeitverfolgung
Alternativen für Case Master Pro
Bewertungen über Case Master Pro
Durchschnittliche Bewertung
Preis-Leistungs-Verhältnis
Nutzerbewertungen nach Unternehmensgröße (Angestellte)
<50
51-200
201-1.000
>1.001
Bewertungen nach Punktzahl finden
Richard J.
Attorney in USA
Anwaltskanzlei, 2-10 Mitarbeiter
Verwendete die Software für: 6-12 Monate
Best Collection Software and Customer Service in the Industry!!
Kommentare: The system is constantly being updated to stay current with the needs of the users. Case Master Pro is a must for any collection firm wanting to utilize a highly sophisticated system at a reasonable price.
Vorteile:
We switched to Case Master Pro to reduce the costs of operating our previous collection software. Although we were skeptical that it would be near as good, it has outperformed and is so much better. We are able to create a system that is optimized for our firm and makes us more efficient in our practice. As good as the software is for us, the customer support is even better. If we have any questions, the support staff is quick to respond and highly attentive to the needs of the firm. We used another system for 21 years and were concerned that Case Master Pro could be anywhere as good. It is even better!! I highly recommend the software and if anyone is interested in migrating over to it, feel free to communicate with me.
Nachteile:
We hav no cons with the software. It is perfect for our firm.
Jamey G.
Partner Attorney in USA
Rechtsberatung, 2-10 Mitarbeiter
Verwendete die Software für: 1-5 Monate
Best Decision We've Made
Kommentare: Case Master Pro allowed us to transition a debt collection practice from a retiring attorney to our firm seamlessly. In just a few months we have increased the collections simply by using the tools of the system. The streamlined processes have made our practice so much more efficient and manageable. Plus we have ability to customize the program to fit our needs and if there is feature missing, they do their best to implement it immediately.
Vorteile:
Customer Service. The team at CMP not only knows the software but, having worked in the industry, they know and understands the practical side of the business which allows them to anticipate potential issues for my practice before I even know they exist. They are personal, responsive, and incredibly patient. I cannot say enough wonderful things about the customer service!
Nachteile:
As with any new software, the system can be difficult to navigate and work with initially but the team at CMP is beyond helpful and responds to queries immediately so the learning curve is short, very short. Now they are adding YouTube videos which is quite helpful because you can see how to work through any potential issues step by step.
Kakie G.
Bookkeeper in USA
Rechtsberatung, 11-50 Mitarbeiter
Verwendete die Software für: Mehr als 2 Jahre
Affordable collections software with excellent customer support
Kommentare: Case Master Pro is currently working with us on updating our customer/client portal. Our customers and clients can upload documents and files, place accounts with our office, and pay bills through the portals which is a huge timesaver for us! The customer support we receive is excellent!
Vorteile:
The people at Case Master Pro have always been very responsive in working with us. They have helped us customize the software to meet our needs; and they're always available for questions and tips on how best to use the software.
Nachteile:
Lack of automated functions to sync with our bank.
Anwaltskanzlei, 11-50 Mitarbeiter
Verwendete die Software für: 6-12 Monate
Cohn and Dussi, LLC
Kommentare: [SENSITIVE CONTENT] and entire support team have been fantastic guiding us through the implementation. Good customer support should endure long after the implementation fees are paid. The support team have been true to their word and helped navigate us through the implementation and beyond.
Vorteile:
Trust accounting is a of paramount importance. CMP allows for integrated cost accounts and full 3 way reconciliation mandated by the state bar. Interface is easy to use with full traceability. We are looking forward to porting over our billing system shortly which will further enhance the benefits CMP offers the Firm.
Nachteile:
As this software is feature rich, we are learning to walk before we run to enable us to fully utilize the software by having it set up correctly right out of the gate. Otherwise the options and features can become overwhelming to the novice user.
Rechtsberatung, 11-50 Mitarbeiter
Verwendete die Software für: Mehr als 2 Jahre
Best legal practice software and outstanding customer service
Kommentare: When we switched to CMP, we had been using a customized software program that was so old, it didn't even have a field for the input of an email address! Our entire practice was built around this antiquated software, so I was dreading making the switch. Because there was a lot riding on it, we thoroughly researched and compared several options, and CMP always came out on top. What really sets them apart from all the others though is their outstanding customer service. When we finally switched over, [SENSITIVE CONTENT HIDDEN] traveled to our office (from Florida to North Carolina, not a quick trip) and provided in-office training and and assistance for 2 days at no cost. There were several problems with data conversion because of the mess we were converting from, but they worked painstakingly and patiently to make it right. That's going above and beyond.
Vorteile:
Extremely easy to use and navigate. Everything that you might need for legal case management is available to you in an intuitive, highly customizable and affordable platform. The transition to this software was seamless, not only because it is so easy to learn, but mostly because of the outstanding customer service, support and training that our firm received when we switched. I can honestly say that CMP has made our workflow much more efficient and effective, increasing our bottom line.
Nachteile:
I really can't say there is anything I don't like. My experience is limited, so perhaps I don't know what I am missing, but if I every time have a question, I always get a prompt and clear response.