Was ist Practice Director EHR?
Practice Director Software is created and owned by Williams Group, the worldwide leader in eyecare practice management consulting. Our team has over 100 years of experience in the eye care industry.
Wer verwendet Practice Director EHR?
Independent and corporate optometric offices as well as optical shops.
Practice Director EHR – Details
Williams Group
2006 gegründet
Practice Director EHR – Details
Williams Group
2006 gegründet
Practice Director EHR – Videos und Bilder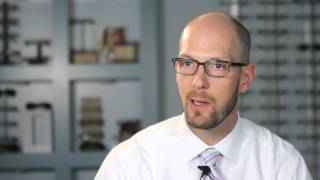 Kosten ähnlicher Produkte wie Practice Director EHR vergleichen
Startpreis
Nicht verfügbar
385,00 $/Monat
149,00 $/Monat
Nicht verfügbar
Practice Director EHR – Bereitstellung und Support
Einsatz
Cloud, SaaS, webbasiert
Mac (Desktop)
Windows (Desktop)
Windows (On-Premise)
Linux (On-Premise)
Training
Live Online
Webinare
Dokumentation
Funktionen von Practice Director EHR
API
Abrechnung & Rechnungsstellung
Aktivitäts-Dashboard
Anpassbare Berichte
Anpassbare Formulare
Anpassbare Vorlagen
Aufgabenplanung
Auftragserfassung
Automatisierte Terminplanung
Berichterstattung und Statistik
Coding-Unterstützung
Compliance Management
Compliance-Verfolgung
Diagramm-Erstellung
Dokumentenmanagement
Dokumentenmanagement
Dokumentenspeicher
Dokumentvorlagen
Elektronische Rezepte
Elektronische Zahlungen
Entscheidungsunterstützung
Erinnerungen
Ertragsmanagement
Formularverwaltung
HIPAA konform
Handschrifterkennung
Historische Berichte
Inventarverwaltung
Kalenderverwaltung
Klinik-Interoperabilität
Kommunikationsmanagement
Kundenportal
Live-Chat
Medizinische Abrechnung
Mehrere Standorte
ONC-ATCB zertifiziert
Rechnungsmanagement
Registrierungs-Management
Reklamationsabwicklung
Schadensprüfung
Self-Service Portal
Sinnvolle Nutzung zertifiziert
Sprach-Erkennung
Terminplanung
Terminplanung
Terminverwaltung
Vorlagen-Management
Workflow-Management
Zugriffsquellen-Verfolgung
Überprüfung der Versicherungsberechtigung
Siehe die vollständige Elektronische Patientenakte Software Liste
API
Aktivitäts-Dashboard
Anpassbare Berichte
Anpassbare Formulare
Anpassbare Vorlagen
Berichterstattung und Statistik
Bestandsverfolgung
Compliance Management
Daten-Import / -Export
Datenspeicher-Management
Diagramm-Erstellung
Dokumentenmanagement
Dokumentenmanagement
Drittanbieter-Integration
E-Mail Erinnerungen
E-Mail Marketing
E-Mail-Management
E-Mail-Verteilung
Echtzeit-Daten
Einkauf & Empfang
Elektronische Rezepte
Elektronische Unterschrift
Elektronische Zahlungen
Erinnerungen
Eventplanung
Formularverwaltung
Für Optiker
HIPAA konform
Integration in die Buchhaltung
Inventarverwaltung
Kalenderverwaltung
Kontakt-Datenbank
Kreditplanung
Kundendatenbank
Kundenmanagement
Kundenportal
Kundenspezifisches Branding
Mehrere Standorte
Reklamationsabwicklung
Rückruf-Nachverfolgung
SMS-Nachrichtenversand
SOAP-Notizen
Self-Service Portal
Sichere Datenspeicherung
Terminplanung
Terminverwaltung
Versicherungsmanagement
Verwaltung von Patientenakten
Vorlagen-Management
Workflow-Management
Verwendete die Software für: Nicht angeboten
Quelle: SoftwareAdvice
Kommentare: When I opened my practice, one of my biggest concerns was finding the right EHR software. I had heard horror stories from friends who had chosen poorly and paid dearly in time, lost income, and stress. Fortunately, a friend recommended Practice Director, and choosing this software turned out to be the best decision that I made when opening the practice. I love the system's ability to implement all aspects of my business from the EMR to Scheduling to Accounting, and of course Billing. Everything is tied together in a very sensible, easy-to-understand format. My practice works with a large number of insurance companies, and Practice Director does an exceptional job of managing the flow of insurance payments so that nothing "falls through the cracks". The training modules are easy to follow, and my staff has never had even one complaint about the system. Above all else, the customer support at Practice Director is unmatched. Any time I need assistance, I am able to speak with a person on the phone (as opposed to sending an email into space and hoping for a reply). The support staff genuinely cares about the clients, and they are always able to answer my questions. I highly recommend Practice Director to anyone who is starting a practice, making the switch from paper to electronic records, or making a change from a different software. It's the best decision you can make for your practice!
Verwendete die Software für: Nicht angeboten
Quelle: SoftwareAdvice
Kommentare: We practice in a rural area in Iowa, so we see a wide range of patients that covers all aspects of optometric care. We have been using Practice Director (PD) since 2007. There has been many improvements and updates and the system just keeps getting better. Overall it has been very stable and easy to run from an infrastructure/IT point of view. Staff picked it up quickly and its hard to remember what it was like when we still used paper records. The biggest benefit to EMR was the efficiency gained by my front desk staff. No more looking for charts and insurance filing was streamlined. In fact, my insurance coordinator can now remote in and work from home on bad weather days, after hours, etc. We chose PD based on the level of service. Your software is the lifeblood of your office and waiting 24 hours or longer for someone to get to you if there is a problem is unacceptable IMO. We wanted folks we could talk to. No software does exactly what ever doc wants so you have to understand when you make a change you will need to adapt your systems to meet your needs and those will be different from office to office. PD has folks that have worked in offices so they know what it is like on the front lines. If you are looking at software I would recommend taking a hard look at PD.
Medizinische Praxis
Verwendete die Software für: Mehr als 2 Jahre
Quelle: SoftwareAdvice
There's way better
Vorteile:
The staff at Practice Director have been great. I liked that I had a specific support person. She was fast and knowledgeable. Software is acceptable for a very small and slow office. However the in-office patient tracker was great. In-office server based, stable and sometimes fast.
Nachteile:
This software was the bottleneck in our office. All of the calls for tech support were because there was a problem in updating and that happened frequently. Few aspects are intuitive and most steps are a work-around. There is not a place for medication allergies...but there is a work around. Reporting is not interactive - it's basically a picture of the data. Also, this software can not handle anything complex in terms of contact lenses -- no place for things like toric PCs, D/N designation with multifocal SCLs, or bitorics. You will be confined to pull-down boxes (cumbersome) that are just big enough for simple data. Customization options are minimal. Also, printing patient records is 7-8 pages minimum -- even for something as simple as CL or IOP check. Also, this software keeps blasting alerts at inappropriate times...like when you open patient demographics. That means that we can't have the volume on our PCs up to hear interoffice messaging. Oh, and if the only way to multitask is to open (and sign into) multiple windows. If you move from scheduler to EHR and back to scheduler in the same window, you will not go back to where you were. Maddening. Or, if you want to look at previous CL orders, then previous glasses orders, you need to search for the patient again to find the glasses orders. We also had ludicrous alert windows: since this software does not auto-save, you need to save drafts manually, but when you do, an alert window pops up to ask you if you want to save a draft. You have only two choices: click "OK" or cancel the window. Why? There are also pop-ups regarding saving changes, even if there are no changes made. Basically, few things are smooth and easy with this software and maybe that's fine if you have as much time as you want to mess with it. But if you are busy and in the weeds, this software will raise your blood pressure.
Verwendete die Software für: Nicht angeboten
Quelle: SoftwareAdvice
Kommentare: The office opened in 1991. The office used paper charts for the doctor and a program written by a local programmer was used for the optical. Due to lack of support from the programer, a search was made to replace the optical software. A new program was obtained for the optical, but we continued to use paper charts for the doctor. Around 2007, we added EMR from the same company that provided our optical software. After about two years, rising cost and poor customer service prompted a search for a replacement. Practice Director was selected. After training and a month of running both programs, we switched to Practice Director full time in September 2011. As expected there was a learning curve, but the doctor and staff learned the new system quickly. The customer support has been much better than the previous program.
Verwendete die Software für: Nicht angeboten
Quelle: SoftwareAdvice
Kommentare: I have found Practice Director to be easy to use and meet all of my practice's needs. I have been using it for a little less than 2 years now, and haven't had any issues come up and have never been down. We've used support a few times, mainly for "how do you do this" questions and have always had quick and accurate answers.