Was ist Cradle?
Die komplette Anforderungsmanagementlösung für System- und verfahrenstechnische Projekte. Cradle bietet den neuesten Stand der Technik für Anforderungsmanagement-Tools und integriert Anforderungsmanagement mit umfassendem Support für das System-Engineering – einschließlich Modellierung, Testmanagement und formaler Konfigurationsverwaltung und -kontrolle.
Cradle-7.1: SysML-Support
Cradle-7.2: IPv6, Dials, Verbesserungen in UI, Konfigurationsmanagement und Nutzerverwaltung
Cradle-7.3: Metrikberechnungen, Fähigkeiten für Kategorien, Kardinalität
Wer verwendet Cradle?
Jeder, der Systeme mit Funktionalität entwickelt. Typische Märkte sind Luftfahrt, die Automobilindustrie, Verteidigung, Finanzwesen, Regierung, Produktion, Nukleartechnik, Prozesssteuerung, Telekommunikation und Transport.
Cradle – Details
3SL
1987 gegründet
Cradle Kosten
Startpreis:
399,00 $/einmalig
Ja, kostenloser Test verfügbar
Keine Gratisversion
Cradle bietet keine Gratisversion, aber eine kostenlose Testversion. Die kostenpflichtige Version von Cradle ist ab 399,00 $/einmalig verfügbar.
Preismodelle
Kostenlose Testversion
Cradle – Details
3SL
1987 gegründet
Cradle – Videos und Bilder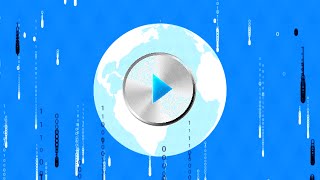 Cradle – Bereitstellung und Support
Kundenbetreuung
E-Mail/Helpdesk
FAQ/Forum
Telefon-Support
24/7 Live-Support
Chat
Einsatz
Cloud, SaaS, webbasiert
Windows (Desktop)
Linux (Desktop)
Training
Persönlich
Webinare
Dokumentation
Funktionen von Cradle
@mentions
API
Agile Methodiken
Aktivitäts-Dashboard
Aktivitäts-Verfolgung
Anforderungsmanagement
Anpassbare Berichte
Anpassbare Felder
Anpassbare Vorlagen
Anwendungsmanagement
Aufgaben-Fortschrittsverfolgung
Aufgabenliste
Aufgabenmanagement
Aufgabenplanung
Berichterstattung / Analyse
Berichterstattung und Statistik
Beurteilung-Management
Budgetierung/Prognosen
Compliance Management
Datei-Verwaltung
Daten-Import / -Export
Datenvisualisierung
Dokumentenmanagement
Dokumentenspeicher
Drag-and-Drop
Drittanbieter-Integration
Echtzeit-Aktualisierungen
Echtzeit-Daten
Fehlerverfolgung
Fortschrittsverfolgung
Kommentare / Notizen
Kommunikationsmanagement
Konfigurierbarer Workflow
Lifecycle-Management
Mehrere Projekte
Priorisierung
Prognosen
Projekt-Nachverfolgung
Projekt-Workflow
Projektplanung
Prüfung der Anforderungen
Rückverfolgbarkeit
Stakeholderdefinierte Attribute
Statusverfolgung
Versionskontrolle
Veränderungsmanagement
Vorlagen-Management
Werkzeuge zur Zusammenarbeit
Workflow-Management
Zugriffskontrollen / Berechtigungen
Sarah K.
Independent Business Owner in USA
Verifizierter Nutzer auf LinkedIn
Luft- & Raumfahrt, 51-200 Mitarbeiter
Verwendete die Software für: Mehr als 2 Jahre
Customers In Mind
Kommentare: I'm extremely impressed with the tool. I even enjoy having the capability to work in a sandbox area for practice.
Training to excellent!
Vorteile:
The developers kept the customer in mind when creating the tool. The user interface is very accommodating and easy to use. Capability to collaborate with other tools very helpful and a top requirement when choosing the right tool. The customer service is excellent! Always available and willing to work with the customer to the needs.
Nachteile:
I have not run into any cons. I'm impressed with the tool.
Antwort von 3SL
vor 3 Jahren
Dear Ms Koctar Thank you very much for your very kind remarks about Cradle and particularly our support team! We are delighted that you have been pleased with Cradle over your years of using it and hope that when you need a RM / SE / MBSE / ALM tool, that you will once again rely on Cradle and 3SL! With best wishes Mark
Frank S.
Engineer in Deutschland
Elektrische/elektronische Fertigung, 201-500 Mitarbeiter
Verwendete die Software für: Mehr als 2 Jahre
Usage and Administration of CRADLE
Kommentare: I think its a perfect tool to implement a process for requirements engineering at least to the level we are using it. (We don't do any modelling os far, also no systems engineering.)
Vorteile:
It covers almost every task you may encounter during requirements management process. If you get used to the interface it is very flexible and can easily be adopted to specific needs. The text format of the Cradle export files allows a lot of additional (specific) data processing.
Nachteile:
Actually I'm missing privileges to restrict link management (especially deleting a link). For people typically working with Microsoft Office application, the usage of CRADLE requires a change in mindset (but this may also be a 'Pros'). The upgrade process is really challenging for our IT. The direct connection of server and client version leads to a 1-day shutdown of CRADLE and parallel distributing of the clients to a lot of computers. The Document Publisher is really hard to use. Template definition requires a lot of effert and experiments until it is running. The publishing process is too time consuming.
Antwort von 3SL
vor 3 Jahren
Dear Mr Schindhelm Thank you for your review of Cradle and your kind remarks! We can help you with automated distribution and installation of Cradle clients. You can limit the ability to delete links in thr user-defined link rules - please contact me for details. I agree that configuring templates to publish documents can be complicated. I know that you have some exceptionally complex documents to produce - which is why we built some templates for you! You are welcome to add some MBSE to you Cradle system at any time - please contact me for details! With best wishes Mark Walker 3SL
Thomas W.
Senior System Engineer in USA
Unterhaltung, 10.000+ Mitarbeiter
Verwendete die Software für: Mehr als 2 Jahre
Cradle Life
Kommentare: I have been working with Cradle for the past 12 years and have not found a SE tool with Cradles functionality. Other tools do not allow you to follow the complete System Engineering Process from Modeling all the way to retirement.
Vorteile:
Modeling, Requirement Management, Click and Drag objects. Can support almost any SE task. Full SE life-cycle support capabilities.
Nachteile:
Performance, Web Access, Older looking, Proprietary Database, Difficult to integrate with other systems. Sometimes that amount of functionality makes it hard to remember how to use the system unless you are in it every day.
Antwort von 3SL
vor 3 Jahren
Dear Mr Wieckowski Thank you for your kind remarks about Cradle. As a long-time user of Cradle, we apprecaite your remarks and your suggestions for improvements. We hope that you will find that our next release in a few months' time will answer these suggestions! We all forget some of Cradle's features from time to time - there are so many of them! Please consider searching the product's on-line help, contacting our support team, or browse our blog at: https://www.threesl.com/blog/ With best wishes Mark Walker 3SL
Verifizierter Rezensent
Transformation Development Manager in UK
Verifizierter Nutzer auf LinkedIn
Krankenhausversorgung & Gesundheitswesen, 5.001-10.000 Mitarbeiter
Verwendete die Software für: Mehr als 1 Jahr
Requirements Engineering Software - could not manage without it
Kommentare: From the initial engagement with the staff at 3SL through implementation and support we have been well supported. The few gaps we found for our particular use of have been filled as an enhancement, initially for us, but then will become part of the core product. A very responsive organisation.
The flexibility of its metamodel (Schema) has allowed us to extend our use well beyond traditional Requirements Engineering. Where will Cradle take us next?
Vorteile:
Designed to manage engineering and operational requirements first. Will handle software requirements as well, but I like the fact that it uses terms recognised by civil, mechanical, electrical, marine, aerospace, automotive, nuclear engineers. Second important plus point is its graphical capability. To be able to show how a requirement links to a process or an organisation brings the whole subject of RE to life making it so much simpler to ensure users can record all their requirements and that they can verify that they have been met.
Nachteile:
The user interface is very traditional and is ready for a facelift. It works well for requirements engineers but is not as intuitive as would be needed for infrequent access and use by business users.
Antwort von 3SL
vor 3 Jahren
Dear Sir / Madam Thank you for your kind remarks about Cradle and, in particular, our support team! These are very much appreciated. We are delighted that Cradle is delivering real benefits to you and that our enhancements have filled the gaps in Cradle's functionality! If you have a favourite style of UI - let us know! With best wishes Mark Walker 3SL
Stephen W.
Project Engineering Manager in Australien
Design, 11-50 Mitarbeiter
Verwendete die Software für: 6-12 Monate
Excellent Requirements Management Tool
Kommentare: I have been very impressed with Cradle, import and export of data is more robust and much more deterministic over my previous RM tool. The ability to perform analysis from source requirements through to verification steps and make edits in the same view is very powerful.
The further my project has developed the value of Cradle has become very apparent, even for small projects where a spreadsheet in the past may have been used, we will use Cradle.
Vorteile:
The software is highly flexible and once you understand how to setup the items you can use the tool for many aspects of a project at various stages of the project life-cycle. Outstanding linkage and traceability features, nested views is a very powerful and simple method to carry out detailed traces. Great Customer support.
Nachteile:
Being a flexible tool it can take a bit of time to get used to particularly in you have come from other RM tools that work in a particular way. I recommend getting training on the tool if you need to get going on a project straight away. Once you understand the basic principles it becomes easy to use. Some elements of the user interface could do with improvement especially around the layout of forms but this is only minor and does not impact of the capability of the Cradle.
Antwort von 3SL
vor 3 Jahren
Dear Mr Walton Thank you for your review of Cradle and for your encouraging remarks about using Cradle and extending its use across your process. I am particularly pleased that you have been able to load your data easily and see real benefits from using Cradle's traceability, unique indirect (transitive) cross referencing and nested tables! As ever, please do not hesitate to contact 3SL and our local partner at any time - we are always ready to help! With best wishes Mark