Was ist TimeSolv Legal Billing?
TimeSolv hilft Anwälten, ihre abrechenbare Zeit zu erhöhen und schneller bezahlt zu werden. Die Anwendung ist die umfassendste und dennoch benutzerfreundlichste Cloud-Rechtspflegeabrechnungs-Software, die sich seit 1999 mit über 5,2 Milliarden US-Dollar Umsatz bewährt hat. Schließe dich Tausenden Jurist*innen an, die TimeSolv einsetzen. TimeSolv kann offline und online verwendet werden. Kompatibel mit PCs und Macs, iPads und anderen Tablets, iPhones und Android-Anwendungen. Werde mit LawPay und dem Kund*innenportal schneller bezahlt. Teste die Anwendung 30 Tage KOSTENLOS.
Wer verwendet TimeSolv Legal Billing?
Jurist*innen, die nach einer umfassenden und dennoch einfach zu bedienenden Lösung für die Abrechnung und Verwaltung suchen.
Wo kann TimeSolv Legal Billing bereitgestellt werden?
Cloud, SaaS, webbasiert, Mac (Desktop), Windows (Desktop), Android (mobil), iPhone (mobil), iPad (mobil)
Über den Anbieter
TimeSolv Billing
Ansässig in Eagan, USA
1999 gegründet
Telefon-Support
Chat
Erhältlich in diesen Ländern
Australien, Kanada, Vereinigte Staaten, Vereinigtes Königreich
Über den Anbieter
TimeSolv Billing
Ansässig in Eagan, USA
1999 gegründet
Telefon-Support
Chat
Erhältlich in diesen Ländern
Australien, Kanada, Vereinigte Staaten, Vereinigtes Königreich
TimeSolv Legal Billing – Videos und Bilder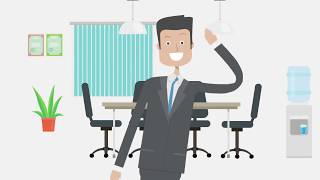 Kosten ähnlicher Produkte wie TimeSolv Legal Billing vergleichen
TimeSolv Legal Billing Funktionen
Abrechnung & Rechnungsstellung
Aktivitäts-Dashboard
Archivierung & Aufbewahrung
Aufgabenmanagement
Belegmanagement
Berichterstattung / Analyse
Berichterstattung und Statistik
Buchhaltung
Budgetierung/Prognosen
Document Capture
Dokumentenerstellung
Dokumentenmanagement
Dokumentenspeicher
Drittanbieter-Integration
Fall-Aufzeichnungen
Für das Familienrecht
Gebührenermittlung & Buchung
Hauptbuch
Kalenderverwaltung
Kostenverfolgung
Kundenmanagement
Kundenportal
Mobile App
Prognose
Rechnungsmanagement
Rechnungsverarbeitung
Rechtsfall-Management
Versionskontrolle
Werkzeuge zur Zusammenarbeit
Zeit & Kosten Verfolgung
Zeitverfolgung
Zentrale Buchhaltung
Zugriffskontrollen / Berechtigungen
"Was wäre wenn"-Szenarien
Alternativen für TimeSolv Legal Billing
Bewertungen über TimeSolv Legal Billing
Randall
Owner in USA
Verifizierter Nutzer auf LinkedIn
Anwaltskanzlei, 2-10 Mitarbeiter
Verwendete die Software für: 6-12 Monate
TimeSolv has changed my life for the better!
Kommentare: I'm capturing more time and collecting more. That's the name of the game.
Vorteile:
Easy to use so that I use it more often!
Nachteile:
Learning anything new is a pain. But I'm getting there.
Jon
Managing Member in USA
Anwaltskanzlei, 2-10 Mitarbeiter
Verwendete die Software für: 1-5 Monate
In Betracht gezogene Alternativen:
Quite impressed; simple to use timekeeping, billing, and invoicing platform.
Kommentare: Very satisfied and impressed overall. It is very easy to send out invoices in formats that are customized for each client. Customization options are far more powerful than in other products I considered. We did not want (or want to pay for) a full-scope practice management product that incidentally offered timekeeping and invoicing functions. As a dedicated timekeeping, invoicing, and payments platform, TimeSolv is far more robust. The impetus for our firm's switching from Timeslips to TimeSolv was that our paralegal who acted as our billing clerk left. TimeSolv has been so easy to use that we decided not to replace him.
Vorteile:
Ability to format, edit, and customize bills is much stronger than in the alternatives I looked at. Timekeeping is easy and intuitive to use -- I rolled it out to some real technophobes, and they started using it immediately without complaints. The billing and payment features are far more robust than what I have seen in the billing modules of full-scope practice management systems. Live customer support is fantastic, enthusiastic, and free.
Nachteile:
Conversion from Timeslips wasn't painful, but it required more manual cleanup than I would have liked. Would have been much cleaner to set up clients and matters in TimeSolv rather than trying to import. When something looks wrong on an invoice, it takes some effort to figure out whether it is the global, client, or matter-specific settings that need to be corrected. There are very powerful customization features, but they are frequently hidden in a myriad of settings menus. Setting up the initial synchronization with QuickBooks was clunky. I could not have figured it out on my own, though it was easy to get to get live help. The fact you have to use a separate program for synchronization is an irritant.
Anwaltskanzlei, 2-10 Mitarbeiter
Verwendete die Software für: 1-5 Monate
MyCase to TimeSolv
Kommentare: The law firm I work for just made the switch from MyCase to TimeSolv. So far, however, I've been unimpressed. Before I continue listing the pros and cons, I have to mention our initial experience with porting data over from our prior software, MyCase. The TimeSolv sales rep we corresponded with initially represented that they would port all of our case data over from MyCase to TimeSolv, but, after we signed on, we were informed that they could only migrate "active" cases. Skip ahead a few weeks and now they tell us that they can only migrate data that we provide to them in CSV format, which means we have to either generate those reports ourselves or manually re-input everything. This is coupled with the fact that what cases they did migrate didn't include contact information for case parties and some were improperly indexed.
Vorteile:
-TimeSync. TimeSolv's desktop timing app lets you keep several timers open at the same time. MyCase only allows three at any given time. -Quickbooks integration. -Detailed billing reports. Appears more robust than MyCase. -Dedicated "Help" button which provides tutorials for TimeSolv.
Nachteile:
- Unintuitive. The UI is very clunky compared to any other legal software I've used. Just to setup an invoice and to process a payment requires navigating three different tabs. Compare this to MyCase where you can access almost aspect of the software from your dashboard. - Technical limitations/glitches. On multiple occasions, I've had to log out and back in to TimeSolv in order to see new cases or time entries added by other users. For whatever reason, said entries wouldn't sync until I manually logged off. - Important features not accessible on all account levels. Most of the helpful reports that you can generate with TimeSolv are not accessible unless you have an admin level account.
Anwaltskanzlei, 2-10 Mitarbeiter
Verwendete die Software für: 1-5 Monate
In Betracht gezogene Alternativen:
Amazing improvement in our legal billing practices with TimeSolv!
Kommentare: TimeSolv Billing is so easy to use. Billing is quicker and easier and thus saves time and money! We are very very happy with TimeSolve Billing.
Vorteile:
We used another time keeping software for 17 years. TimeSolv is so easy to learn and us for time and expense tracking and billing. Each user has access to client information so that they can answer questions and make sure that time and expenses are tracked daily and accurately and that the firm is paid on time. It's just a breeze to learn and use. And the "chat" feature is responsive and helpful and has guided us each stpe of the way.
Nachteile:
We also use TimeSolvPay. We like the feature and it's really quite fine. I wish that clients automatically received an email receipt when they pay online (you have to manually send one) and I wish there was a way to save the client's card details for ease of future payments.
James
Managing member in USA
Anwaltskanzlei, 2-10 Mitarbeiter
Verwendete die Software für: 6-12 Monate
In Betracht gezogene Alternativen:
Great Product
Kommentare: It has worked great for us, cut the time we spent on billing by half or more, and we are very happy with the customization provided to put our own brand on our invoices and statements so it doesn't look generic.
Vorteile:
TimeSolv has provided a great way to track our time and expenses in client matters. With the integrated function of automated invoices, it has cut our time spent on billing in half, and captured more billable time and expenses that we previously lost. It's pretty easy to use, which is probably the best part.
Nachteile:
It's a real pain to get timed out when using the web/browser/online platform to track time. We've run into time where the integrated function in Outlook will clear or not save properly. But we've also found TimeSync and the mobile app work great in this respect. It would be even better if TimeSync and the mobile app automatically synced with the main platform so we had real-time data available (having to sync to track time or enter an expense for a new client/matter is a bit of a pain).