Was ist Hotelogix?
Hotalogix ist eine robuste, cloudbasierte Hotelmanagementsoftware für unabhängige Hotels oder Hotelgruppen, Resorts oder Apartments mit Hotelservice. Sie vereinfacht Hotelreservierungen, organisiert Tarife und Inventar über mehrere Kanäle und verschafft einen Überblick über Online-Bewertungen. Mit Hotelogix kann man außerdem Echtzeitintegrationen mit allen wichtigen globalen Vertriebssystemen, OTAs und Channel Managern herstellen und so die eigene Marktreichweite und Auslastung erhöhen sowie Buchungsfehler vermeiden. Liegenschaften in über 100 Ländern werden mit Hotelogix verwaltet.
Wer verwendet Hotelogix?
Hotelogix bietet Lösungen für kleine und mittelgroße Hotels und Hotelketten, Motels, Resorts, Boutique-Hotels, Business-Hotels, Apartments mit Hotelservice, Bed-and-Breakfast-Anbieter, Campingplätze und Jugendherbergen.
Hotelogix – Details
Hotelogix
2008 gegründet
Hotelogix Kosten
Startpreis:
Nicht vom Anbieter bereitgestellt
Ja, kostenloser Test verfügbar
Keine Gratisversion
Hotelogix bietet keine Gratisversion, aber eine kostenlose Testversion.
Preismodelle
Kostenlose Testversion
Hotelogix – Details
Hotelogix
2008 gegründet
Hotelogix – Videos und Bilder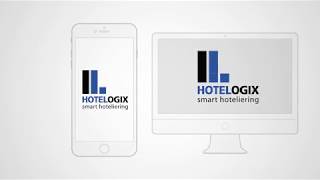 Hotelogix – Bereitstellung und Support
Kundenbetreuung
E-Mail/Helpdesk
FAQ/Forum
Wissensdatenbank
Telefon-Support
24/7 Live-Support
Chat
Einsatz
Cloud, SaaS, webbasiert
Android (mobil)
iPhone (mobil)
iPad (mobil)
Training
Persönlich
Live Online
Webinare
Dokumentation
Videos
Funktionen von Hotelogix
API
Abrechnung & Rechnungsstellung
Abrechnungssatz-Management
Aktivitäts-Dashboard
Angebotsmanagement
Anpassbare Vorlagen
Benutzer-Management
Berichterstattung / Analyse
Berichterstattung und Statistik
CRM
Catering-Management
Daten-Import / -Export
Datensynchronisation
Drittanbieter-Integration
Einzelne Immobilie
Elektronische Zahlungen
Ertragsmanagement
Front Desk Management
Für die Ferienvermietung
GDS-/OTA-Integration
Gasterlebnis-Management
Haushaltungsmanagement
Instandhaltungsmanagement
Integrierte Buchführung
Inventarverwaltung
Kalenderverwaltung
Kanalmanagement
Kreditkartenbearbeitung
Kundendatenbank
Marketing-Automatisierung
Mehrere Immobilien
Mehrere Standorte
Mehrere Währungen
Mitarbeitermanagement
Multichannel-Management
Online-Buchung
Preis- / Margen-Management
Rabattmanagement
Raten-Management
Rechnungsmanagement
Reservierung-Management
Reservierungs-Management
Review Management
Spa-/Aktivitätsmanagement
Treueprogramm
Verfügbarkeit-Management
Verkaufspunkt POS
Verlängerter Aufenthalt
Wartungsplanung
Zimmerbuchung
ACH Zahlungsabwicklung
API
Aktivitäts-Dashboard
Aktivitäts-Verfolgung
Alarmfunktion / Benachrichtigungen
Anpassbare Berichte
Anpassbare Vorlagen
Arbeitsauftragsverwaltung
Aufgabenmanagement
Berichterstattung und Statistik
Buchhaltung
Daten-Import / -Export
Dokumentenmanagement
Dokumentenspeicher
Drittanbieter-Integration
Echtzeit-Benachrichtigungen
Echtzeit-Berichterstattung
Elektronische Zahlungen
Erinnerungen
Finanzberichterstattung
Hintergrund-Screening
Instandhaltungsmanagement
Kalenderverwaltung
Kanalmanagement
Kommunikationsmanagement
Kontakt-Datenbank
Kontaktmanagement
Kostenverfolgung
Kreditkartenbearbeitung
Kreditüberprüfung
Kundendatenbank
Kundenportal
Kundenspezifisches Branding
Leadmanagement
Leerstandsmanagement
Mieter-Nachverfolgung
Mieter-Portal
Mietverträge nachverfolgen
Online-Zahlungen
Personalverwaltung
Rechnungsmanagement
Self-Service Portal
Steuermanagement
Transaktion-Überwachung
Transaktionshistorie
Vorlagen-Management
Wartungsplanung
Website-Management
Wiederkehrende- / Abonnement-Abrechnung
Zimmerbuchung
API
Abrechnung & Rechnungsstellung
Aktivitäts-Dashboard
Alarmfunktion / Benachrichtigungen
Angebotsmanagement
Anmerkungen zur Reservierung
Anpassbare Berichte
Anpassbare Vorlagen
Berichterstattung / Analyse
Berichterstattung und Statistik
Bewertungen
CRM
Drittanbieter-Integration
Drittpartei-Buchung
E-Mail-Vorlagen
Echtzeit-Aktualisierungen
Elektronische Zahlungen
Erinnerungen
Eventplanung
Gruppenreservierungen
Inventarverwaltung
Kalender-/Erinnerungssystem
Kalender-Synchronisierung
Kalenderverwaltung
Kanalmanagement
Kreditkartenbearbeitung
Kundenbetreuung
Kundendatenbank
Kundenhistorie
Kundenspezifisches Branding
Mehrere Standorte
Mehrsprachig
Mitarbeitermanagement
Mobiler Zugriff
Online-Buchung
Preis- / Margen-Management
Rabattmanagement
Raten-Management
Rechnungsmanagement
Reservierung von Akitivtäten
Reservierung-Management
Reservierungs-Management
SMS-Nachrichtenversand
Social-Media-Integration
Terminverwaltung
Verfügbarkeit-Management
Webseitenintegration
Zahlungsabwicklung
Zimmerbuchung
Zugriffskontrollen / Berechtigungen
Anil kumar P.
Reservations Manager in Indien
Verifizierter Nutzer auf LinkedIn
Krankenhausversorgung & Gesundheitswesen
Verwendete die Software für: Mehr als 1 Jahr
Simply Awesome
Kommentare: A uniform inventory & auto OTA bookings make easy the work & to play as per the market analysis. As it is a cloud base software, can be logged in from anywhere. Each & everything is crystal clear to everyone on the system. The management dashboard is awesome for the status of occupancy, ARR, Forecasting with last year comparison.
Vorteile:
The Reservation System of the software is absolutely good. Just map your inventory from the PMS, the same will be updated in OTA's through a channel manager, just you have to manage the rates as per occupancy.
Nachteile:
Need to update a reminder by email/a popup for the hold till booking while releasing from the system. And We can mark a number of rooms as DNR, but we cannot remove them all at a time.
Antwort von Hotelogix
vor 3 Jahren
We thank you for choosing Hotelogix & appreciate your effort to write a review for us. It¿s great to get this kind of feedback from you on our Management Dashboard that has enabled you to view all critical reports from a single dashboard. Check out our Mobile Hotel app that brings the convenience of managing your hotel operations even on the go. We look forward to your feedback on the same.
Marc G.
Director in Jamaika
Gastgewerbe, 11-50 Mitarbeiter
Verwendete die Software für: Mehr als 2 Jahre
Functionality, Customer Service
Kommentare: This is the fundamental software of any hotel, so it's critical it has the features you need, has good uptime, and the company is responsive to your questions. Hotelogix checks all those boxes, to my view.
Vorteile:
It's intuitive for its basic features that your staff have to use, and very feature-rich. You have to live with it a while to learn how it goes about doing certain things, but once you do that and get a workflow going, it has a remarkable list of features. They are also tech-savvy and use advanced customer-service tools, so you get a sense that they are tech-forward people and will keep improving the product along the latest lines. I think their customer service may be their best attribute: they're available 24 hours a day, which is not something that, in particular, the North American companies offer unless you are paying tons of money for a very premium product. And they're very nice, with an old-world manner.
Nachteile:
There are functions that could be simplified and shown more clearly and in a more user-friendly way; I just chalk this up to the company being from India so their English is often more formal and complex and sometimes can be interpreted in more than one way. And sometimes you have to search for info (such as, how every tax and fee is broken down, in a customer's bill) instead of it being able to be easily shown right there on the first page. But I'm okay to have to have this, in return for the functionality and the other attributes. And you can always ask them about every detail, and of course suggest improvements.
In Betracht gezogene Alternativen: eZee Burrp!, Frontdesk Anywhere und Cloudbeds
Warum Hotelogix gewählt wurde: Expense, and functionality/features.
Zuvor genutzte Software: GuestTracker
Gründe für den Wechsel zu Hotelogix: Price, features, customer service availability.
Jonathan B.
Director of Guest Services in USA
Gastgewerbe, 51-200 Mitarbeiter
Verwendete die Software für: Mehr als 1 Jahr
Capon Springs reservations
Kommentare: Still learning how flexible it can be to meet our long term needs
Vorteile:
ease of using booking chart to secure reservations
Nachteile:
difficult to customize to our unique scenario of majority of repeat guests
In Betracht gezogene Alternativen: Salesforce Sales Cloud
Gründe für den Wechsel zu Hotelogix: cost and customer service
Verifizierter Rezensent
Owner in Thailand
Verifizierter Nutzer auf LinkedIn
Verwendete die Software für: 6-12 Monate
Very Slow Support full of bugs. Never admit they are wrong will cut you if you miss a payment POOR
Kommentare: i cannot say i got any benefits from it just caused me no end of issues and wasted money
Vorteile:
Has some good features links to most of the otas, they do most of the work for you but takes ages to set up.
Nachteile:
Support is very slow, especially weekends, any issue can take days to resolve. I recently missed a payment while i was away from the office, without any warnings they blocked my account. After speaking with support, the boss and everyone in hotel logix basically who i could get to talk to, explaining i did not have my card with me, was assured i would get my system back on, 2 days later still no access my staff are running the hotel virtually blind, they dont seem to care my staff cannot get onto the system, emails are ignored skype ignored. There are better systems out there for a lot less money. They are typical of a lot of companies i have worked with in India good to start with but then the support disappears once they think they have you. They also never admit if they make a mistake, many times my breakfast rate is all over the place with no explanation, when i report it, it takes a couple of days for them to fix without any explanation and losses on my part i.e giving away free breakfast because of the bugs in the system, but never an apology just make up an excuse. Also charge to connect to trip adviser no one else does, any way they can make a few extra dollars they will, read the small print and make sure you know exactly what you are getting. I was promised all sorts when i signed up but in reality i got half of what they said and they wanted charge me for many other things. The system has bugs the support terrible. DON'T WASTE TIME MONEY BAD SUPPORT FULL OF BUGS
Antwort von Hotelogix
vor 3 Jahren
It is unfortunate that while you find the system nice, your experience with Hotelogix support team has not been positive, We have noted your feedback and keen to meet your expectations on support. Hotelogix is a transparent Client centric company wherein our customer are the pioneers of Hotelogix future road-map. An account manager is assigned to each of our clients and they are specially trained region wise to help assist them on all issues. A 24x7 online live support is also available for any support related issue at any point of the day where are customer relations officers are present to resolve your queries during daily operations. We would really like to understand the rate issue being referred to and help sort it out for you. Regarding accounting, please be rest assured that our Accounts team has a set process in place to ensure a proper protocol is followed for minimal friction, in line with client¿s best interest. The monthly bills are payable within specified timelines.
Tony T.
Revenue Manager in USA
Gastgewerbe, 11-50 Mitarbeiter
Verwendete die Software für: Mehr als 2 Jahre
Hotelogix Review
Vorteile:
Layout/ Staygrid is easy to use, payment processing and inventory management is easy once you get used to it.
Nachteile:
My biggest upset with hotelogix is the Group Page/ Group Payment. Anytime there is a modification email from an OTA, if we had already charged a one night deposit etc, and the guest modifies, I have to do a lot of technical work to get the accounts accurate, because it creates a whole new reservation and there are 4 payment screens to make accurate. Group payment & Guest payment on the original reservation, and the same for the new modified reservation. Does not work smooth, with how we run our properties.
In Betracht gezogene Alternativen: Cloudbeds
Gründe für den Wechsel zu Hotelogix: Pricing