Was ist nAbleMD?
Software that seamlessly integrates online patient services, practice management, and electronic medical records.
Wer verwendet nAbleMD?
Family Medicine, Ob/Gyn, Pediatrics, IVF, Internal Medicine, ENT, Urgent Care, General Surgery, Urology, Gastroenterology
Wo kann nAbleMD bereitgestellt werden?
Cloud, SaaS, webbasiert
Erhältlich in diesen Ländern
Vereinigte Staaten
Erhältlich in diesen Ländern
Vereinigte Staaten
nAbleMD – Videos und Bilder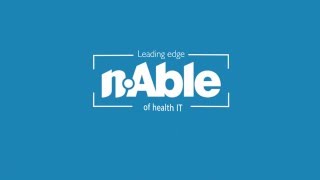 Kosten ähnlicher Produkte wie nAbleMD vergleichen
nAbleMD Funktionen
Auftragserfassung
Coding-Unterstützung
Compliance-Verfolgung
Diagramm-Erstellung
EMR / EHR
Elektronische Rezepte
Entscheidungsunterstützung
HIPAA konform
Inventarverwaltung
Medizinische Abrechnung
Medizinische Terminplanung
Mehrere Ärzte
ONC-ATCB zertifiziert
Patienten-Aufnahme
Patienten-Terminplanung
Patientenportal
Reklamationsabwicklung
Self-Service Portal
Terminplanung
Verwaltung von Patientenakten
Überprüfung der Versicherungsberechtigung
Verwendete die Software für: Nicht angeboten
Quelle: SoftwareAdvice
Kommentare: I am a solo pediatrician who started with nAbleMD about four and a half years ago. I have found their service, helpfulness, and skills to be outstanding. When our office started with nAbleMD in early 2007, we were minimally computerized. Dr. Durrani and Frederick Knieper have helped to get our office going with computerized appointments, insurance submission, electronic remittance of deposits, billing, computerized submission of our vaccine data into Immtrac, e-prescribing, interfaces between lab, and other aspects of EMR. Fred handles our office's phone call questions, and solves difficult problems very promptly. When I requested a change in the format of the developmental evaluation so as to make it more pediatrician-friendly and less cumbersome, Fred worked on it with me and took care of this very quickly. Other physicians have told me that that their EMR software does not let them set up interfaces, or connect to Immtrac. My colleagues tell me that they have a lot of trouble getting service, or having changes made on their system - which makes me feel very appreciative of how outstanding nAbleMD is, and how fortunate I have been in selecting them. nAbleMD has the advantage for physicians in that it is strictly for physicians, and is also small and personal. This means they have been willing and able to adapt the system for the needs of my specialty, and for my particular way of doing things as a physician. The cost is reasonable and affordable. When I considered computerizing my office/EMR back in 2006, I was concerned about the cost. I am a pediatrician faced with rising costs and low insurance reimbursements. nAbleMD has made the cost of conversion to EMR manageable. nAbleMD has not charged me additional fees for upgrades, questions, training, or setting up interfaces. I have had a much better experience than many of my colleagues who tell me that their vendors charge fees for all of these things. As a pediatrician, it is very important that my computerized data can be transmitted into the computerized vaccine registries, without having to have my staff do this additional step manually. nAbleMD did this first through the Harris county system (HHCIR), and later when the rules changed, set this up to go directly into the larger Texas vaccine registry, Immtrac. I was not charged any additional fees for doing either of these. I had talked with other vendors about providing this service, including computer based EMR company--and was told they did not have this capability. The thought of all the work of EMR conversion was daunting. The nAbleMD staff has been a tremendous help to me in getting this done. I would highly recommend nAbleMD to anyone considering EMR, and would be happy to talk directly, and answer any questions for anyone considering EMR.
Verwendete die Software für: Nicht angeboten
Quelle: SoftwareAdvice
Kommentare: Memorial OB/GYN, as the name indicates, is a busy ob-gyn practice in Houston. We have used nAbleMD EMR and Practice management system for the last 8 years. We absolutely love this software. Both the EMR and Billing systems are seamlessly integrated and very user-friendly. The EMR follow the ACOG guidelines especially for the prenatal records, and is the best compared to any other OB EMR in the industry. Its format gives you a whole picture of the prenatal course in one glance. Similarly, the GYN EMR gives a comprehensive overview of the patient's history as well as detailed notes in one glance without having to click through different screens. We also love the preoperative counseling and informed consent. The tracking system for the labs is excellent. Also, the Technical Support side has been a great experience. Support is always available to resolve any issues. We do not get charged extra for customizing the system to our needs or to create new reports. Patient's records and labs can be accessed from home, hospital, and while traveling. No extra fee for the software installation, backups, or upgrades. I highly recommend nAbleMD for a hassle-free practice when it comes to excellent patient record keeping, for both medical information and billing software. As a solo practitioner in the current environment of insurance hassles and the medical records compliance issues, this is an excellent asset to have for any physician practicing medicine.
Verwendete die Software für: Nicht angeboten
Medical practice
Kommentare: I believe nAbleMD is among the best practice management and EMR software on the market. It has made my life easy and reduced my overhead considerably. One call answers any question I or my staff has. I highly recommend it.
Vorteile:
A must have software for physicians who are starting a new practice or want to get better control of their of their practice. Extremely easy to use, full of useful features, makes billing a breeze, totally web-based so you can access it from anywhere over the web which eliminates all the headaches of maintaining your own software and servers, and most of all it is very affordable with low upfront cost. Technical support is amazing.
Nachteile:
Being a seamlessly integrated practice management and EMR software, there is some initial learning curve to take advantage of all its functions. Although it can be used on a handheld, such as iPhone or iPad, a version for mobile devices would be desirable.
Verwendete die Software für: Nicht angeboten
Quelle: SoftwareAdvice
Kommentare: We love nAbleMD here at Houston Fertility Institute. The software is so user-friendly and if there is something you need help with the technical team is phenomenal. I especially love that the first thing you see when you log in is your current claim rejections. It makes fixing the errors and getting the claims resent within filing deadlines a breeze. I highly recommend nAbleMD and not just for fertility or OB/GYN but for any type of medical practice.