Das könnte dich auch interessieren:
Was ist Availity?
Verwalte den Umsatzzyklus mit Tools, mit denen du im Voraus mehr erfassen und zugleich die Abrechnung und Erstattung optimieren kannst.
Availity – Details
Availity
Availity – Videos und Bilder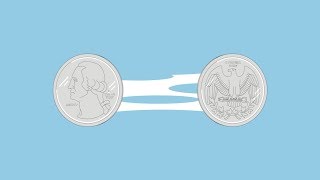 ▶︎
Availity – Details
Availity
Kosten ähnlicher Produkte wie Availity vergleichen
Startpreis
N/A
Nicht verfügbar
250,00 $/Jahr
12,00 $/Monat
Availity – Bereitstellung und Support
Kundenbetreuung
E-Mail/Helpdesk
FAQ/Forum
Wissensdatenbank
Telefon-Support
Chat
Funktionen von Availity
API
Aktivitäts-Dashboard
Aktivitäts-Verfolgung
Alarmfunktion / Benachrichtigungen
Ambulanz-Management
Anpassbare Berichte
Anpassbare Vorlagen
Apotheken
Arzt-Management
Aufgabenmanagement
Auftragserfassung
Automatisierte Terminplanung
Berichterstattung und Statistik
Betten-Management
Compliance Management
Compliance-Verfolgung
Daten-Import / -Export
Diagramm-Erstellung
Dokumentenmanagement
Dokumentenmanagement
Dokumentenspeicher
Drittanbieter-Integration
Echtzeit-Aktualisierungen
Echtzeit-Berichterstattung
Echtzeit-Daten
Elektronische Rezepte
Erinnerungen
Ertragsmanagement
HIPAA konform
Integration in die Buchhaltung
Inventarverwaltung
Kalenderverwaltung
Kommunikationsmanagement
Kundenportal
Laborinformationsmanagement
Lohn- und Gehaltslisten-Management
Medizinische Abrechnung
Mehrere Standorte
Registrierungs-Management
Reklamationsabwicklung
Richtlinien Managemen-
Self-Service Portal
Stationäres Patientenmanagement
Terminplanung
Terminplanung
Terminverwaltung
Verwaltung von Patientenakten
Vorlagen-Management
Workflow-Management
Zugriffskontrollen / Berechtigungen
Rebekah R.
Sales Associate in USA
Verifizierter Nutzer auf LinkedIn
Einzelhandel, 2-10 Mitarbeiter
Verwendete die Software für: Mehr als 2 Jahre
Perfect for looking up anyone's insurance
Kommentare: It allows us to get insurance information for our patients pretty seamlessly and makes it super easy!
Vorteile:
What I like most about this software is that you are able to look up insurance for anyone. It gives you details that you need for the service that you are providing without having to always call the insurance themselves to get the information you need.
Nachteile:
What I like least about this product is that if you are looking for specific details about a service sometimes it does not give you what you need. Also, it tends to time out as well as have maintenance issues every now and then.
Cassandra L.
office manager in USA
Krankenhausversorgung & Gesundheitswesen, 2-10 Mitarbeiter
Verwendete die Software für: Mehr als 2 Jahre
Everything in one Place
Kommentare: Availity has navigated me through the process and it seems to be self explanatory. I have never needed customer service and it allows you to update your provider through the system by sending reminders and even shows you in the announcement section. The experience is a good one and I would recommend this to anyone.
Vorteile:
I love this software. Availity is easy to navigate and answers all of your questions under one roof. It is very easy to use and has limited hangups. You can find EOBs, Patient insurance information, documents, informational documents, announcements, and corrections to the facility in which you are registered. There are many ways to find your patients information and if claims were paid. Although we haven't extended out to all of the payors, the ones we do have on file and within the pay spacers, we can find them all. The information is easy to print for patient folders and everything is up to date.
Nachteile:
I have problems often logging in, not because the system can't find me but because when you hit the log in button, it will hesitate or you will have to hit it a couple of times for the system to log in. That is really the only issue I've had with the system.
Krankenhausversorgung & Gesundheitswesen, 10.000+ Mitarbeiter
Verwendete die Software für: Mehr als 1 Jahr
Availity= problems
Kommentare: Awful! It is an awful site that does not try to do customer service or fix their problem. They try to close your tickets before it is resolved and when you tell them there is an issue. They tell you there is no issue.For instance, trying file a dispute on a claim and there is no Dispute option. I get this a lot and they tell me "there is no problem... You can file dispute...It has been resolved..." I still have the same problem after they say these things.
Vorteile:
You can go to Eligibility to claims...most of the time.
Nachteile:
There is a long list. A lot of times you cannot pick options like the secured message, disputes, etc. on claims. Then when you try contact their support team/customer service.They do not try to help you resolve your issues and they close your tickets before it is even solved. I spent over a week trying to explain to them things like your portal supposed to shows claims and Assurance (the support says it was Assurance issue) is where we send claims electronically. They have nothing to do with denials or claims that has been denied. I will stop here because I run into at least 2 or 3 issues a day for Availity.
Christina D.
Business Office Manager in USA
Krankenhausversorgung & Gesundheitswesen, 10.000+ Mitarbeiter
Verwendete die Software für: Mehr als 1 Jahr
The program does make a great all in one clearinghouse for medical claims and payments
Kommentare: Honestly I have mixed feelings about using this the way we currently are because of all the problems we have had, and at times, still continue to have. Our account manager has been great working to correct these but I do not think their setup and implementation teams do a very thorough job or we wouldn't be still having issues we are cleaning up from switching.
Vorteile:
I like that the program is easy to use, correct claims, and get payments off of. It makes it nice having one program that functions as a full clearinghouse for claims. Their customer service and account managers are great to work with as well!
Nachteile:
That claims do not stay in there longer than 5 days, EDI setups are not always completed, and payment remits are frequently missing from the listings.
Kaja K.
Support Staff in USA
Verifizierter Nutzer auf LinkedIn
Verwendete die Software für: Mehr als 2 Jahre
I use Availity to check claim and eligibility status for various insurances.
Kommentare: I give it "Extremely likely" to recommend this product to others because some insurance companies will only deal with you through Availity. You just have no other choice. If that were not the case, I would still give it a 7.
Vorteile:
I like that I have access to eligibility and claim status for multiple insurance companies in one place. Some of the companies even let you manage your prior auth/referrals through Availity.
Nachteile:
Sometimes Availity fights with me horribly. I would like to be able to use our billing NPI to check the status of claims for all insurance companies, but most require the provider's NPI and that is just more difficult. Also, a few of our newer provider's NPIs are not loaded so I can't check their claim status at all. That is frustrating because some insurance companies won't give you claim status over the phone.