Was ist Arena PLM?
Arena Solutions unterstützt innovative elektronische High-Tech- und Medizintechnikunternehmen dabei, Produkte zu schaffen, die die Welt verändern. Die Arena-Produktrealisierung-Plattform vereint PLM, QMS und ALM, die es jedem Teilnehmer während des gesamten Produkt-Designs und Fertigungsprozess ermöglicht, zusammenzuarbeiten. Mit Arena beschleunigen Teams die Produktentwicklung und Lieferung, um Gewinne zu erhöhen. Weitere Informationen findest du unter ArenaSolutions.com.
Wer verwendet Arena PLM?
Arena zielt auf viele Branchen ab, darunter High-Tech, Unterhaltungselektronik und Medizinmarkt. Mehr als 20 % unserer 1.000 Kunden vertrauen auf Arena, um verbundene IoT-Lösungen zu entwickeln.
Arena PLM – Details
Arena, a PTC Business
2000 gegründet
Arena PLM Kosten
Startpreis:
Nicht vom Anbieter bereitgestellt
Ja, kostenloser Test verfügbar
Keine Gratisversion
Arena PLM bietet keine Gratisversion, aber eine kostenlose Testversion.
Arena PLM – Details
Arena, a PTC Business
2000 gegründet
Arena PLM – Videos und Bilder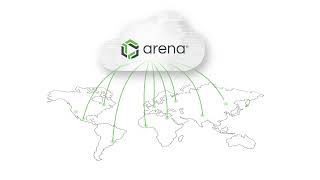 Arena PLM – Bereitstellung und Support
Kundenbetreuung
E-Mail/Helpdesk
FAQ/Forum
Wissensdatenbank
Telefon-Support
Chat
Einsatz
Cloud, SaaS, webbasiert
Mac (Desktop)
Windows (Desktop)
Training
Persönlich
Live Online
Webinare
Dokumentation
Videos
Verifizierter Rezensent
Test Manager in USA
Verifizierter Nutzer auf LinkedIn
Gesundheit, Wellness & Fitness, 1.001-5.000 Mitarbeiter
Verwendete die Software für: 1-5 Monate
The best Product Life Management platform I ever used
Kommentare: I have been using it for the last three months, it required that I attended a one hour training to learn the ropes, after the training it was very easy and simple to work with it. It's the PLM tool I have ever used.
Vorteile:
Since it works on the cloud, you don't need to invest in a dedicated computer server to operate it. It runs in Windows, iOS, Mac, and Android OS so I can easily switch from one device to another and keep track of the approvals on my documents. It's user friendly, which reduced the learning curve and allowed me to ramp up my productivity in a short time. You can upload several documents, and the system will merge them as only one, which is very useful. It's an excellent tool for document control, it helps me to update versions, and nobody has to worry about finding the new version, they only need to know where is the master document.
Nachteile:
There are some process that has to be done manually, like for example when you request the approval of a document once all the approvers give the ok, the platform still requires that an administrator approves the process.
Antwort von Arena Solutions
letztes Jahr
Thank you for your great review of Arena PLM, rating it the best product lifecycle management platform you ever used! We're glad your experience with document and revision control has been so positive and we appreciate your feedback.
Michelle L.
PLM Manger in USA
Computer-Vernetzung, 501-1.000 Mitarbeiter
Verwendete die Software für: Mehr als 2 Jahre
PLM Project Mgr
Kommentare: I have implemented Arena PLM over the years. The basic PLM information is easy to create and control. The new features and functionality always make for a centralized location for all information on Products in all lifecycle phases. Supplier access allows seamless communication for critical changes incorporation to product lines throughout various product lifecycles. Change Order/Deviation/ Corrective Action Request interface for contract manufacturer to collaborate actions to take on factory floor with critical actions for inventory dispositioning, for material planning and procurement. Centralized location for compliance documentation associated to items within a product. Workflow for Change Orders and Change Requests. Redlines for all Change Order controlled revisions on BOM's. The system is easily modified for unique requirements per company policies. Cloud application eliminates maintenance and hardware requirements which reduces IT cost. Incorporation of best business practices for the release and controlling all product data. New enhancements make this PLM a gem in a fast pace industry.
Vorteile:
Ease of use and all the features to control changes of product lines. On cloud enhancements and maintenance done by software provider. Many ways to make this software
Nachteile:
Spellcheck. Minimal issues
Antwort von Arena Solutions
vor 5 Jahren
Thank you for providing us with the review! We appreciate the feedback and look forward to continuing our relationship with you as well as Nimble Storage.
Tan E.
Director , Global Mechanical Commodities in Hongkong
Verwendete die Software für: Mehr als 2 Jahre
Ease to use the software
Vorteile:
Visibility on key information that we need and ease in the set up of new account for access . Turn around time is short and approval process is easy to manage
Nachteile:
No historical record on pricing and Arena pricing could only keep the price of one source , does not allow weighted cost for dual or multiple sources .
Jeff S.
Sr. Document Control Manager in USA
Rundfunk, 51-200 Mitarbeiter
Verwendete die Software für: Mehr als 2 Jahre
Arena is a FANTASTIC solution for the small to midsize company
Kommentare: Ability to manage the product record and collaborate with supply chain partners
Vorteile:
In the startup environment with fewer than fifty employee Arena is simple to deploy, maintain, and exceptional for collaborating with key supply chain partners. Arena's ability to scale with the growth of the company and our expanding supply chain is critical to our success. As the company evolves and grown to more that 200 employees, Arena can evolve and keep pace when your business model. The ability to add additional features such as Quality, speaks well for the capability of the Arena Solution to grow.
Nachteile:
As an Arena system administrator and user I would like to see more flexibility to develop custom work flows. The stage one, stage two methodology is perfect for managing the review and release process gates. However, I need the ability to customize the workflow after the change orders has been released and locked. There is a need for review and approval after release with supply chain partners that can not be addressed and part of the Implementation process.
Brandon H.
Product Manager in USA
Automotive, 51-200 Mitarbeiter
Verwendete die Software für: Mehr als 2 Jahre
VERY FLEXIBLE AND POWERFUL, BUT ALSO CUMBERSOME
Kommentare: Arena has served us well as our PLM. It does what we need it to do!
Vorteile:
The thing I liked most about the product was the ability to customize it to fit our needs. Once you understand how to use it the software can keep an excellent record of your product, parts, documents etc. that is easy to navigate.
Nachteile:
The thing I like least about this product is the number of steps required to complete a task. Updating information for lots of items is cumbersome and the import tool that is meant to speed this up lacks documentation making it frustrating to learn. While I understand that some of this might be related to the flexibility that it offers there are a few features that could greatly improve efficiency, specifically related to making the same change to a large batch of items.