Das könnte dich auch interessieren:
Was ist Eaglesoft?
HIPPA-konforme On-Premise-Praxismanagementlösung, mit der medizinische Einrichtungen jeder Größe die Behandlungspläne von Patient*innen, Akten, ausstehende Zahlungen und mehr verwalten und verfolgen können.
Wer verwendet Eaglesoft?
Die Anwendung wurde für medizinische Einrichtungen aller Größen entwickelt und hilft bei der Verwaltung und Verfolgung von Behandlungsplänen von Patient*innen, Akten, ausstehenden Zahlungen und mehr.
Eaglesoft – Details
Patterson Dental Supply
Eaglesoft – Videos und Bilder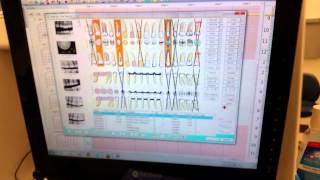 ▶︎
Eaglesoft – Details
Patterson Dental Supply
Kosten ähnlicher Produkte wie Eaglesoft vergleichen
Startpreis
N/A
Nicht verfügbar
150,00 $/Monat
Nicht verfügbar
Eaglesoft – Bereitstellung und Support
Einsatz
Windows (Desktop)
Windows (On-Premise)
Linux (On-Premise)
Funktionen von Eaglesoft
API
Abrechnung & Rechnungsstellung
Aktivitäts-Dashboard
Aktivitäts-Verfolgung
Alarmfunktion / Benachrichtigungen
Anpassbare Berichte
Anpassbare Formulare
Aufgabenplanung
Automatisierte Terminplanung
Berichterstattung und Statistik
Betten-Management
Diagramm-Erstellung
Dokumentenmanagement
Dokumentenspeicher
Dokumentvorlagen
Drag-and-Drop
Drittanbieter-Integration
Echtzeit-Benachrichtigungen
Echtzeit-Berichterstattung
Echtzeitüberwachung
Elektronische Zahlungen
Entlassungsmanagement
Erinnerungen
HIPAA konform
Historische Berichte
Kalenderverwaltung
Kommunikationsmanagement
Kontakt-Datenbank
Kundendatenbank
Kundenportal
Live-Chat
Mehrere Standorte
Mobile Benachrichtigungen
Mobiler Zugriff
Patienten-Aufnahme
Patienten-Standort-Nachverfolgung
Patienten-Terminplanung
Patientenfluss-Management
Patientenüberwachung
Rechnungsmanagement
Registrierungs-Management
Reklamationsabwicklung
Reservierungs-Management
SMS-Nachrichtenversand
Self-Service Portal
Terminplanung
Terminverwaltung
Umfragen & Feedback
Wartezeit-Nachverfolgung
Workflow-Management
Zulassungsmanagement
Überwachung
API
Abrechnung & Rechnungsstellung
Aktivitäts-Dashboard
Aktivitäts-Verfolgung
Alarmfunktion / Benachrichtigungen
Anpassbare Berichte
Anpassbare Vorlagen
Aufgabenplanung
Automatisierte Terminplanung
Behandlungsplanung
Berichterstattung und Statistik
Bestätigung / Erinnerungen
Bildgebung und Röntgenstrahlung
Datensynchronisation
Diagramm-Erstellung
Dokumentenmanagement
Dokumentenmanagement
Dokumentenspeicher
Dokumentvorlagen
Drag-and-Drop
Drittanbieter-Integration
E-Mail Erinnerungen
Elektronische Rezepte
Elektronische Zahlungen
Erinnerungen
HIPAA konform
Inventarverwaltung
Kalenderverwaltung
Kommunikationsmanagement
Kundendatenbank
Kundenhistorie
Kundenmanagement
Kundenportal
Live-Chat
Medizinische Abrechnung
Mehrere Standorte
Registrierungs-Management
Reklamationsabwicklung
Reservierungs-Management
SMS-Nachrichtenversand
SSL-Sicherheit
Self-Service Portal
Terminplanung
Terminverwaltung
Verfügbarkeit-Management
Verwaltung von Patientenakten
Warnungen / Eskalation
Web-Formulare
Zugriffskontrollen / Berechtigungen
Zugriffsquellen-Verfolgung
Abrechnung & Rechnungsstellung
Aktivitäts-Verfolgung
Anpassbare Berichte
Anpassbare Vorlagen
Aufgabenliste
Aufgabenplanung
Aufgabenplanung
Behandlungsplanung
Benutzer-Management
Berichterstattung und Statistik
Diagramm-Erstellung
Dokumenten-Abbildung
Dokumentenmanagement
Dokumentenmanagement
Dokumentenspeicher
Dokumentvorlagen
Drag-and-Drop
Elektronische Unterschrift
Elektronische Zahlungen
Erinnerungen
Finanzanalyse
Fortschritt-Notizen
Fortschrittsverfolgung
Freihand-Charting
Für die Tiermedizin
Geplante / automatisierte Berichte
HIPAA konform
Individuelle Anpassung
Inkasso-Management
Kalenderverwaltung
Kieferorthopädie-Diagramme
Kundenmanagement
Kundenportal
Mehrere Standorte
Parodontaldiagramme
Produktivitätsanalyse
Prognosen
Reklamationsabwicklung
Risiko-Warnungen
Rollen-basierte Genehmigung
SMS-Nachrichtenversand
Stempeluhr
Stimmenerfassung
Terminplanung
Terminplanung
Terminverwaltung
Vergleichsansicht
Web-Formulare
Website-Analytik
Zugriffsquellen-Verfolgung
Siehe die vollständige Zahnmedizinische Chart Software Liste
Sean G.
Dentist in USA
Verifizierter Nutzer auf LinkedIn
Krankenhausversorgung & Gesundheitswesen, 11-50 Mitarbeiter
Verwendete die Software für: Mehr als 2 Jahre
In Betracht gezogene Alternativen:
I much prefer EagleSoft over other Dental Practice Management software on the market.
Kommentare: I have used Eaglesoft since 2002 and am very glad I made the choice to do so. If I had to do it all over again I would not have changed a thing.
Vorteile:
It is extremely user friendly and intuitive. Most functions are graphical so if you have a difficult time doing something you can figure it out just by looking. Well integrated products including their imaging software.
Nachteile:
New staff struggle a bit because it is not the most popular software out there, but once they learn they are hooked!
Antwort von Patterson Dental Supply
vor 2 Jahren
We are happy to hear you are loving Eaglesoft. Thank you for providing feedback. If there are any additional questions or training help we can provide for some of the new staff please contact us at 800-475-5036
Shradha T.
REGISTERED DENTAL ASSISTANT in Kanada
Krankenhausversorgung & Gesundheitswesen, 2-10 Mitarbeiter
Verwendete die Software für: Mehr als 1 Jahr
Best Dental Software
Vorteile:
1. User Friendliness 2. Acceptance of max dental insurances 3. Easy to learn
Nachteile:
None so far ! We are liking it and the customer service is awesome
Antwort von Patterson Dental Supply
vor 2 Jahren
Hello! We are glad to hear that you are loving Eaglesoft! Thank you for your feedback and we are happy to answer any future questions that may arise.
Julia A.
Office Administrator in Kanada
Gesundheit, Wellness & Fitness, 2-10 Mitarbeiter
Verwendete die Software für: Mehr als 2 Jahre
Eaglesoft
Kommentare: Overall is easy to learn software, great for keeping patient's data. All the staff like it and if the support wasn't discontinued in Canada most likely we will not change it. Also customer service was on great level, always fast response on support when we need it.
Vorteile:
Financial tab- easy to navigate through all financial transactions, filters in account to enter criteria as period of time of payments or patients on same account. Also reporting is super clear- Production, Adjustment, Collection! Treatment plan reports, report by procedure codes are great. Report for certain period of time can by done by the end of the day/ month/year (closing reports) or by specific date. This way you can have perfect accuracy in data. Another great future is the calendar window pinned on the left side of the screen which easy can take to a different day.
Nachteile:
Cancelled appointments go to so called Quick Fill List and is the only one option to create a contact for incomplete treatment. Also the notes on this appointment can be deleted any time, they are not permanently saved and do not carry the information of who did it and when unless entered manually- but then once again this info always can be deleted.
Michael M.
Dir of Information Technology / Chief Security Officer in USA
Medizinische Praxis, 11-50 Mitarbeiter
Verwendete die Software für: Mehr als 2 Jahre
Quelle: SoftwareAdvice
Excellent "hub" for managing all aspects of your BUT Patterson's lack of attention to 2018 Security Standards should make it a non starter or at minimum give pause before implementing
Kommentare: As the Chief Security Officer and Director of IT for a mid-size dental practice, and as someone who manages Product Management for delivering enterprise security products for some of the largest organizations in the world, for all the good that Eaglesoft potentially provides to a practice, there is no way in good conscience I could / would recommend the product based on its inability, and the company's lack of desire, to address basic issues that contribute to poor security. Our practice has spend multiple thousands of dollars and increased network complexity, in order to mitigate, to our risk assessment satisfaction, and address both our HIPAA HITECH and PCI compliance obligations ariybd these basic issues. EagleSoft did take steps in version 18 to improve the security of its database and protect patent data at rest which was both commendable and expected under HIPAA HITECH. However, other basic security best practices, Patterson has demonstrated absolutely no desire or willingness to address. Prior to posting this review, I reached out to Patterson notifying them of these issues, and offering to partner with the organization to address. I was politely told "no thank you" and that "they had no intention of addressing the issues in the near future." That was in Oct 2017. The basic issues are: 1. The product forces you to have your practice users have local administrative privileges on the workstation - This runs completely counter to the "least privilege" principal of security that states that a user should have the absolute least amount of privileges required to perform a set of tasks. As a result of this requirement - we cannot sufficiently lockdown our computing environment to sufficiently address Change Management. Further, if a practice user shoul inadvertantly stumble upon something from the internet that our Symantec Endpoint protection should miss, this single issue creates a condidiotn where the malicious code can propogate across the network faster then we could contain it. That is because our staff move between 11 treatment rooms. Wev've been forced to do heavy network segmenting as a mitigation tactic so that we could contain an outbreak or other malicious code providing us sufficient time to detect and respond. There is absolutely no reason, except for lazy coding practices, that in 2018 and Windows 7 and higher platforms that Eaglesoft cannot easily adapt their Win32 UI to run without fear of error when the user is logged onto the workstation as nothing more then a local system or domain User. 2. The second security flaw is that it is predicated on an idea that all users are using a shared credential at the workstation. While I understand that this is normal behavior in historical practices, and even today in smaller practices who choose simplicity vs. other risk, the product can be and should be able to easily adapt to an environment where each practice user has their own unique network login. It is already a requirement in PCI, and expect that in future HITECH updates that multi-factor authentication, i.e. OTP will become increasingly required. This inability to cleanly address multiple user profiles results in:
2.1 Violation of security best practices because it obscures tracability of action on the network.
2.2 When each user has their own system login, Eaglesoft forces you to go in and make sure that each person is individually setup to leverage common resources like X-Rays, Oral Cameras, etc. This makes moving from room to room difficult because for less technical users it makes it impossible to seamless work in any room where they may have never worked before because configurations cannot be set at a workstation level and traverse all profiles.
2.3 Eaglesoft does not provide the ability to integrate natively with Active Directory. I can understand, and fully accept Patterson's decision for Eaglesoft itself to be its own standalone Authentication and Authorization mechanism. It makes perfect sense because Patterson does not want to have an inherent mandate that AD be a prerequisite. In small practices that would too much. However, with that said, I know for 100% sure that it is not brain surgery to equip a product with its own authentication and authorization schema to leverage AD authentication and authorization if AD is present. I've done it multiple times in multiple enterprise scale products. I would expect that it should be possible if AD is present that I should be able to map an AD account to an Eaglesoft account. Today my users have to sign on twice. Once to the workstation and then to Eaglesoft, when once would be sufficient. To be blunt, these security issues above make it very hard for those of us with an information security background we are hard pressed to not look negligent if / when a security breach occurs and someone evaluates our due diligence against established security best practices. In summary, for all of the wonderful capabilities of Eaglesoft that in many ways makes it a "must have" for our practice. But in truth, If it wasn't for the fact that it was easier and cheaper to incur the additional network complexity and operations costs then it would be to detangle the practice's operations from Eaglesoft and migrate to an alternative platform we would have replaced Eaglesoft over a year ago.
Vorteile:
When it comes to managing the end-to-end operations of a practice, Eaglesoft really can be a one-stop solution for providers as well as the front office. This improves efficiency and drives value that can be realized from the software investment, but it really does require the organization to be "all in" with regards to fully implementing Eaglesoft to realize its full value
Nachteile:
Reporting effectively needs to be blown up and started over. While there are several out-of-box reports, there is no way to customize reporting that does not require getting Eaglesoft involved, and in many cases it goes absolutely nowhere. There are so many better reporting technologies and capabilities that enable template reports to become hundreds of other reports, and Patterson desperately needs to get a 21st century reporting capability added to the product. Eaglesoft desperately needs a new web-based UI. the 32 bit UI in 2018 is difficult, and subscribes to a user mode that is quickly becoming out dated. Watching our hygienist and doctors use the product day-in and day-out I see many areas where a new UI with a new Reporting engine would go a long long ways in rejuvenating a product that is otherwise very capable in facilitating the management of a practice
Katelyn D.
Owner/Dentist in USA
Krankenhausversorgung & Gesundheitswesen, 2-10 Mitarbeiter
Verwendete die Software für: Mehr als 1 Jahr
Eaglesoft is my preferred patient management software
Kommentare: I have used four different patient management software programs, and Eaglesoft is my favorite of the four. The support offered is wonderful, and overall the platform is very user-friendly and intuitive.
Vorteile:
Fairly user friendly, lots of different applications and features that are easy to navigate and use. Front office and administration and clinical staff alike can all navigate the platform and use the features to their advantage.
Nachteile:
Some of the billing features are cumbersome and hard to navigate, would like to be able to control more aspects of the patient account/ledger.