Was ist @RISK?
@RISK performs risk analysis using Monte Carlo simulation to show you many possible outcomes in your spreadsheet model and how likely each are to occur. It mathematically and objectively computes and tracks many different possible future scenarios, then tells you the probabilities and risks associated with each different one. This means you can judge which risks to take and which ones to avoid, allowing for the best decision-making under uncertainty.
Wer verwendet @RISK?
@RISK is used to analyze risk and uncertainty in a wide variety of industries. From the financial to the scientific, anyone who faces uncertainty in their quantitative analyses can benefit from @RISK.
@RISK – Details
Palisade
1984 gegründet
@RISK – Details
Palisade
1984 gegründet
@RISK – Videos und Bilder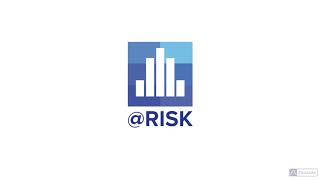 Kosten ähnlicher Produkte wie @RISK vergleichen
Startpreis
1.232,00 $/Jahr
Nicht verfügbar
Nicht verfügbar
N/A
@RISK – Bereitstellung und Support
Kundenbetreuung
E-Mail/Helpdesk
FAQ/Forum
Wissensdatenbank
Telefon-Support
Chat
Training
Persönlich
Live Online
Webinare
Dokumentation
Videos
Funktionen von @RISK
ACH Zahlungsabwicklung
AIMR-Compliance
API
Aktivitäts-Dashboard
Audit Trail
BSA-Compliance
Berichterstattung / Analyse
Berichterstattung und Statistik
Betriebsrisiko-Management
Betrugserkennung
Bewertung von Derivaten
CBOT
Compliance Management
Datenmanagement
Einkommen & Bilanz
FACTA Red Flags
Finanzielle Risikoberichterstattung
Für Hedge Fonds
GLBA-Management
Geschäftsprozess-Steuerung
Handels-Nachverfolgung
Hierarchiemanagement
Kontrahentenrisiken
Kontrollprüfung
Kredit-Portfolio-Management
Kreditrisiko-Management
LME
Leistung: Bargeld / Kein Bargeld
Leistung: Zeitraum
Leistungskennzahlen
Lieferanten-Management
Limit-Kontrolle
Liquiditätsanalyse
Marktrisikomanagement
Modifizierte Dietz-Analyse
NYBOT
NYMEX
OTC
Portfolio-Modellierung
Portfolioanalyse
Portfoliomanagement
Renditen-Analyse
Risikoanalyse
Risikobewertung
Schuldenmanagement
Stress-Tests
Szenarioplanung
Unternehmens-Risikomanagement
Wechselkursrisiken
Zinsratenrisiken
Siehe die vollständige Finanzrisikomanagement Software Liste
API
Aktivitäts-Dashboard
Aktivitäts-Verfolgung
Alarmfunktion / Benachrichtigungen
Anpassbare Berichte
Anpassbare Vorlagen
Audit Trail
Aufgabenmanagement
Berichterstattung / Analyse
Berichterstattung und Statistik
Betriebsrisiko-Management
Beurteilung-Management
Compliance Management
Corrective and Preventive Action (CAPA)
Dashboard
Dashboard-Erstellung
Datenvisualisierung
Dokumentenmanagement
Dokumentenspeicher
Drittanbieter-Integration
Echtzeit-Berichterstattung
Echtzeitüberwachung
Erinnerungen
Formularverwaltung
Geschäftsprozess-Steuerung
IT-Risikomanagement
Internes Kontrollmanagement
Konfigurierbarer Workflow
Kontrolle des Genehmigungsprozesses
Lieferanten-Management
Management by Exception
Mobiler Zugriff
Prädiktive Analytik
Reaktions-Management
Rechtliches Risikomanagement
Reputationsrisikomanagement
Richtlinien Managemen-
Risiko-Scoring
Risiko-Warnungen
Risikoanalyse
Risikoberichte
Risikobewertung
Sicherheitsprüfungen
Störfallmanagement
Trainingsmanagement
Versionskontrolle
Warnungen / Eskalation
Wirtschaftsprüfung-Management
Workflow-Management
Überwachung
Alicia M.
Guest Lecturer in UK
Hochschulbildung, 501-1.000 Mitarbeiter
Verwendete die Software für: Mehr als 2 Jahre
Using Monte Carlo Simulation
Kommentare: Monte Carlo simulation is a very useful tool that allows the user to incorporate variability to what otherwise would be a simple spreadsheet model that uses average values. It is possible that if you use average values a project you are analysing will be profitable according to your analysis. When you incorporate variability while the expected profit is positive, can find that there is a high probability of the profit being really a loss. @risk is a software you can use to create this type of models. It is basically an Excel add-in that will allow you to transform your Excel model into a much more versatile one. When you run your model you obtain not only a point estimate but can look the spread of the estimates. Can also identify which input variables are critical and you can also do some sensitivity analysis to look into the potential effect of one or more of the inputs changing (for example, what could happen if interest rates change). The software is easy to use and it has an excellent manual as well as excellent online support. The company also organises on a regular basis very interesting conferences where case studies are presented by companies and these conferences are an opportunity to meet like minded people.
I have been using the software mostly for teaching but past students are using them at their workplace with great success.
Vorteile:
Two things: documentation and the easiness to do networking which is very important for anybody who is interested on working in the area.
Nachteile:
Would like to see more practical examples of BIG projects but I suppose many of them are property of the company that developed them.
Antwort von Palisade
vor 3 Jahren
Thank you, Alicia, for taking the time to write this glowing review of our software! We are so appreciative of customers, like yourself, that spread the word about @RISK and Monte Carlo simulation. Your description of Monte Carlo simulation is perfect and helps to demystify it for those that aren't familiar with why Monte Carlo simulation can often times be a better option. We have over 80,000 students a year using our software, some of which are probably your students! These students will typically enter the workforce being able to make better decisions using @RISK and Monte Carlo simulation. Thank you, again, for your kind words and for being one of our valued users!
Sandeep P.
Simulation Engineer in USA
Halbleiter, 10.000+ Mitarbeiter
Verwendete die Software für: Mehr als 2 Jahre
Feature rich software for Monte Carlo Simulation
Vorteile:
Works within Excel as an add-in Easy to setup and use Distribution library is large, also like the distribution fitting option
Nachteile:
There is no viewer available. User must have the @Risk license to interact with the results. You can always take screen shots but you cant interact iwth the data.
Finanzdienstleistungen, 10.000+ Mitarbeiter
Verwendete die Software für: 1-5 Monate
Powerful Modeling Tool
Kommentare: @RISK is an extremely functional tool for data modeling and has given me a great user experience since I began using it.
Vorteile:
The ease and efficiency @RISK allows you to model real business problems makes it a great tool to have. It provides a lot of insight with its large amount of available tools to sort your collected data (tornado graphs, histograms, etc.) and can sort it further by correlation coefficients, total change, etc. It is also very easy to pick up. If you already have some fluency with Excel and basic knowledge of statistics you will be able to understand how to work @RISK very fast.
Nachteile:
There is not a lot of critical things I have to say about @RISK as its functionality is as it should be. Although if I did have to choose I would say that it would be nice to have a couple more graphical tools to visualize the data.
Lindsey R.
Operations Manager in USA
Verwendete die Software für: 6-12 Monate
Great Operations Tool!
Vorteile:
There are several video tutorials available for questions you might have and this is a great tool for simulating several possible outcomes quickly. Seems to be a lot of support available for troubleshooting and learning.
Nachteile:
I liked least that I was limited by my own lack of knowledge of the potential and offerings of this product, but that may improve the more it is used.
Verwendete die Software für: Mehr als 1 Jahr
I used Palisade @risk to teach a graduate course named engineering management and planning
Kommentare: Palisade @risk is very useful in teaching Critical Path and other concepts in project development and management.
Vorteile:
Palisade @risk is very powerful and easy to use. Common adjustment of simulation setting can be achieved in the front ribon without the need to go to more options.
Nachteile:
I wish Palisade @risk provided some more indepth instructional videos, focusing on each of the specific Risk functions. The current video is great but hide some important details and making it difficult to replicate for a novice user.