Was ist @RISK?
@RISK performs risk analysis using Monte Carlo simulation to show you many possible outcomes in your spreadsheet model and how likely each are to occur. It mathematically and objectively computes and tracks many different possible future scenarios, then tells you the probabilities and risks associated with each different one. This means you can judge which risks to take and which ones to avoid, allowing for the best decision-making under uncertainty.
Wer verwendet @RISK?
@RISK is used to analyze risk and uncertainty in a wide variety of industries. From the financial to the scientific, anyone who faces uncertainty in their quantitative analyses can benefit from @RISK.
Wo kann @RISK bereitgestellt werden?
Windows (Desktop)
Über den Anbieter
Palisade
Ansässig in Ithaca, USA
1984 gegründet
Telefon-Support
Chat
Erhältlich in diesen Ländern
Vereinigte Staaten
Über den Anbieter
Palisade
Ansässig in Ithaca, USA
1984 gegründet
Telefon-Support
Chat
Erhältlich in diesen Ländern
Vereinigte Staaten
@RISK – Videos und Bilder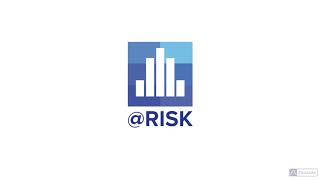 Kosten ähnlicher Produkte wie @RISK vergleichen
@RISK Funktionen
Berichterstattung / Analyse
Compliance Management
Datenmanagement
Finanzielle Risikoberichterstattung
Management by Exception
Reaktions-Management
Risiko-Scoring
Risikoanalyse
Risikoberichte
Risikobewertung
Wirtschaftsprüfung-Management
Aniruddha
PhD studentt in USA
Verifizierter Nutzer auf LinkedIn
Unternehmensberatung, 2-10 Mitarbeiter
Verwendete die Software für: 6-12 Monate
Excellent software for financial risk analysis
Kommentare: It has been really great to understand stochastic processes in finance and analyse investments, mergers and even stocks
Vorteile:
The infinite variety of data representation though excel functions that emulate geometric brownian motion to analyse moving finances
Nachteile:
The UI is pretty bad since there is not a standalone software to write the code and debug
Alicia
Guest Lecturer in UK
Hochschulbildung, 501-1.000 Mitarbeiter
Verwendete die Software für: Mehr als 2 Jahre
Using Monte Carlo Simulation
Kommentare: Monte Carlo simulation is a very useful tool that allows the user to incorporate variability to what otherwise would be a simple spreadsheet model that uses average values. It is possible that if you use average values a project you are analysing will be profitable according to your analysis. When you incorporate variability while the expected profit is positive, can find that there is a high probability of the profit being really a loss. @risk is a software you can use to create this type of models. It is basically an Excel add-in that will allow you to transform your Excel model into a much more versatile one. When you run your model you obtain not only a point estimate but can look the spread of the estimates. Can also identify which input variables are critical and you can also do some sensitivity analysis to look into the potential effect of one or more of the inputs changing (for example, what could happen if interest rates change). The software is easy to use and it has an excellent manual as well as excellent online support. The company also organises on a regular basis very interesting conferences where case studies are presented by companies and these conferences are an opportunity to meet like minded people.
I have been using the software mostly for teaching but past students are using them at their workplace with great success.
Vorteile:
Two things: documentation and the easiness to do networking which is very important for anybody who is interested on working in the area.
Nachteile:
Would like to see more practical examples of BIG projects but I suppose many of them are property of the company that developed them.
Antwort von Palisade
vor 3 Jahren
Thank you, Alicia, for taking the time to write this glowing review of our software! We are so appreciative of customers, like yourself, that spread the word about @RISK and Monte Carlo simulation. Your description of Monte Carlo simulation is perfect and helps to demystify it for those that aren't familiar with why Monte Carlo simulation can often times be a better option. We have over 80,000 students a year using our software, some of which are probably your students! These students will typically enter the workforce being able to make better decisions using @RISK and Monte Carlo simulation. Thank you, again, for your kind words and for being one of our valued users!
Verifizierter Rezensent
AVP Actuary in USA
Verifizierter Nutzer auf LinkedIn
Versicherung, 1.001-5.000 Mitarbeiter
Verwendete die Software für: Mehr als 2 Jahre
Just okay - R or Python better
Vorteile:
The software integrates very easily with excel, and for an advanced user of excel, it is really easy to get the hang of. @Risk functions make it easy to calculate distributions.
Nachteile:
@Risk is very slow when making complicated models or dealing with large datasets. R or Python would be able to process much quicker.
Sandeep
Simulation Engineer in USA
Halbleiter, 10.000+ Mitarbeiter
Verwendete die Software für: Mehr als 2 Jahre
Feature rich software for Monte Carlo Simulation
Vorteile:
Works within Excel as an add-in Easy to setup and use Distribution library is large, also like the distribution fitting option
Nachteile:
There is no viewer available. User must have the @Risk license to interact with the results. You can always take screen shots but you cant interact iwth the data.
Finanzdienstleistungen, 10.000+ Mitarbeiter
Verwendete die Software für: 1-5 Monate
Powerful Modeling Tool
Kommentare: @RISK is an extremely functional tool for data modeling and has given me a great user experience since I began using it.
Vorteile:
The ease and efficiency @RISK allows you to model real business problems makes it a great tool to have. It provides a lot of insight with its large amount of available tools to sort your collected data (tornado graphs, histograms, etc.) and can sort it further by correlation coefficients, total change, etc. It is also very easy to pick up. If you already have some fluency with Excel and basic knowledge of statistics you will be able to understand how to work @RISK very fast.
Nachteile:
There is not a lot of critical things I have to say about @RISK as its functionality is as it should be. Although if I did have to choose I would say that it would be nice to have a couple more graphical tools to visualize the data.