Was ist Campaign Manager Aristotle?
Verfolgt und verwaltet Spendensammelaktivitäten, erstellt staatliche und föderale Compliance-Berichte und vieles mehr. Zentrale Features sind: 1) Online-Spendenseiten optimiert für Handy und Facebook 2) Compliance-Berichte optimiert mit Speicher- und E-Datei-Fähigkeit 3) Senden und Verfolgen von E-Mail-Kampagnen mit besseren Kommunikationswerkzeugen 4) Entwickelt für ALLE Kampagnen lokal, landesweit oder bundesweit 5) Daten werden sicher in der Cloud gespeichert, unabhängig vom Gerät – Tablet, Smartphone oder Computer
Wer verwendet Campaign Manager Aristotle?
Jede große oder kleine Kampagne, unabhängig von politischer Ideologie oder Parteizugehörigkeit.
Campaign Manager Aristotle – Details
Aristotle International
1982 gegründet
Campaign Manager Aristotle – Details
Aristotle International
1982 gegründet
Campaign Manager Aristotle – Videos und Bilder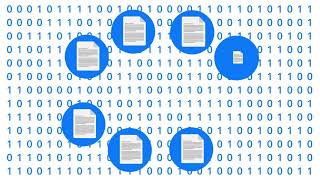 Kosten ähnlicher Produkte wie Campaign Manager Aristotle vergleichen
Startpreis
250,00 $/Monat
29,00 $/Monat
10,00 $/Monat
39,99 $/Monat
Campaign Manager Aristotle – Bereitstellung und Support
Training
Persönlich
Live Online
Webinare
Dokumentation
Funktionen von Campaign Manager Aristotle
API
Abbildung und Zuordnung
Aktivitäts-Dashboard
Anpassbare Berichte
Anpassbare Felder
Befragungs-/Umfragemanagement
Berichterstattung und Statistik
Daten-Import / -Export
Demografische Daten
Drittanbieter-Integration
E-Mail Erinnerungen
E-Mail Marketing
E-Mail-Management
E-Mail-Tracking
Echtzeit-Berichterstattung
Elektronische Zahlungen
Ereignisgesteuerte Aktionen
Formularverwaltung
Freiwilligen-Management
Fundraising-Management
Für Demokraten
Für Republikaner
Für politische Kampagnen
Kampagnen-Segmentation
Kampagnenanalysen
Kampagnenmanagement
Kampagnenplanung
Kontakt-Datenbank
Kontaktmanagement
Kundenspezifisches Branding
Mehrere Kampagnen
Mitarbeiter-Management
Mobiler Zugriff
Online-Zahlungen
Pfand-Management
SMS-Marketing
Social-Media-Integration
Spender-Management
Spender-Zielgruppenerfassung
Suchen / filtern
Tracking von Beiträgen
Veranstaltungskalender
Veranstaltungsmanagement
Wähler-Datenbank
Siehe die vollständige Kampagnen-Software für politische Kampagnen Liste
Greg B.
President in USA
Verifizierter Nutzer auf LinkedIn
Politische Organisation, Selbstständig
Verwendete die Software für: Mehr als 1 Jahr
Saving me time and money
Vorteile:
Campaign Manager allows me to keep track of active donors in my state and develop data-driven fundraising strategies for campaigns small and large. Having all my records and notes archived in one place is incredibly efficient, saving me time and money.
Nachteile:
It doesn't negatively affect my interaction with the software but I feel like the developers have tried to provide more features than is necessary. Focus on what makes the product great and drop the features not being used.
Bryan B.
Treasurer in USA
Politische Organisation, 2-10 Mitarbeiter
Verwendete die Software für: Mehr als 2 Jahre
Excellent Product
Kommentare: The speed of Campaign Manager is extremely beneficial. Often overlooked and taken for granted, the program moves quick. I've used other software programs that move slow, do not respond quickly and time out often. Nothing is more frustrating than not being able to do your job because the software is moving slow.
Vorteile:
In my line of work, time is the most value asset I have is time. The import and de-duplication tools are a huge time saver for me. Moreover, the data entry sequence layouts are presented in a way that streamlines my data entry in a fast and methodical way. Donor analytics is paramount to raising more money for the campaign. Having the ability to identify donor history and giving patterns, helps my committees better craft direct mail and digital fundraising pieces. We can target donor history and patterns, more thoroughly, identifying donors at varying contribution levels to maximize our fundraising efforts.
Nachteile:
The speed and the register display. At times, the register does not total correctly. Additionally, the undeposited funds displays in the register. I wish it would not do that.
11-50 Mitarbeiter
Verwendete die Software für: Mehr als 2 Jahre
Good software and helpful tool for GR shops.
Kommentare: I've used Aristotle for a couple of years now and there are some functions that could be better, but overall it is a helpful tool for our GR campaigns and they are always willing to reach out and help solve an issue.
Vorteile:
Customer Service and built in web forms.
Nachteile:
Too many features and sometimes it crashes.
Laura L.
Treasurer & Compliance Officer in USA
Politische Organisation, 2-10 Mitarbeiter
Verwendete die Software für: Mehr als 2 Jahre
won't work without it
Kommentare: I simply will not take a client who won't use it. It is relatively expensive, but I know that a credible client wants the best tools available. It's also a sign to me that they take compliance seriously.
Vorteile:
Total functionalilty - expecially with tressury and reporting features. We mainly use it for this event though it has many overall campaign management features
Nachteile:
For budgeting, I would like to split expense categories when entering expenses. Currently I have to do multiple expense entries even though I wrote one check to a vendor across several categories.
Politische Organisation, 2-10 Mitarbeiter
Verwendete die Software für: Mehr als 2 Jahre
It's all in the details
Kommentare: I've used CM for over fifteen years, so overall, I think it's one of the best. However, I had better more efficient and quicker technical support when CM was not part of Aristotle. The technical support is frustrating and inefficient, particularly when one has a client that is demanding.
Vorteile:
The detailed notes, categories, codes, and ability to track every little detail.
Nachteile:
There have been times it was quite clunky to run a report. It appears many reports are easier to run than they used to be. When searching for a person--say first name "A" last name Griffin it should bring up first letter A and all last name Griffins, but instead pulls up many first names beginning with other letters--so that is frustrating.