Was ist Authorize.Net?
IP-Zahlungsgateway-Dienste, mit denen Händler*innen Kreditkartenzahlungen oder elektronische Schecks autorisieren, abwickeln und verwalten können.
Authorize.Net – Details
CyberSource
1994 gegründet
Authorize.Net – Details
CyberSource
1994 gegründet
Authorize.Net – Videos und Bilder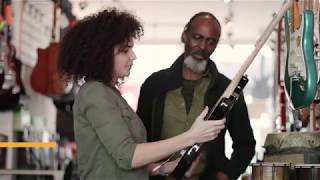 Kosten ähnlicher Produkte wie Authorize.Net vergleichen
Startpreis
25,00 $/Monat
0,30 $
0,30 $
N/A
Authorize.Net – Bereitstellung und Support
Kundenbetreuung
E-Mail/Helpdesk
FAQ/Forum
Wissensdatenbank
Telefon-Support
24/7 Live-Support
Chat
Einsatz
Cloud, SaaS, webbasiert
Android (mobil)
iPhone (mobil)
iPad (mobil)
Funktionen von Authorize.Net
API
Abrechnung & Rechnungsstellung
Aktivitäts-Dashboard
Alarmfunktion / Benachrichtigungen
Angebotsmanagement
Anpassbare Berichte
Auftragsmanagement
Barcode / Tickets scannen
Barcode-Erkennung
Belegmanagement
Berichterstattung und Statistik
Bestandsführung
Bestandsverfolgung
Bestell-Automatisierung
Bestell-Management
CRM
Drittanbieter-Integration
E-Commerce-Management
Echtzeit-Aktualisierungen
Echtzeit-Berichterstattung
Echtzeit-Daten
Einzelhandel-Lagerverwaltung
Elektronische Unterschrift
Elektronische Zahlungen
Geschenkkarten-Management
Integration in die Buchhaltung
Inventarverwaltung
Kassensysteme für Einzelhandel
Kreditkartenbearbeitung
Kundenaufträge
Kundendatenbank
Kundenhistorie
Kundenkonten
Layaway-Management
Mehrere Standorte
Mitarbeitermanagement
Offline-Zugriff
Provisionsmanagement
Rabattmanagement
Rechnungsmanagement
Restaurant-POS
Retourenmanagement
Transaktionshistorie
Treueprogramm
Umsatzentwicklung-Analyse
Umsatzsteuer-Management
Verkaufsberichte
Verkaufspunkt POS
Zahlungsabwicklung
Zugriffskontrollen / Berechtigungen
ACH Zahlungsabwicklung
API
Abrechnung & Rechnungsstellung
Aktivitäts-Dashboard
Alarmfunktion / Benachrichtigungen
Anpassbare Berichte
Belegmanagement
Berichterstattung / Analyse
Berichterstattung und Statistik
Betrugserkennung
Buchhaltung
Compliance Management
Daten-Import / -Export
Datensicherheit
Debit-/Kreditkartenverarbeitung
Drittanbieter-Integration
Echtzeit-Analytik
Echtzeit-Berichterstattung
Echtzeit-Daten
Einkauf & Empfang
Elektronische Unterschrift
Elektronische Zahlungen
Erinnerungen
Integration in die Buchhaltung
Integration von Zahlungsabwicklungsdiensten
Kreditkartenbearbeitung
Kreditkartenmanagement
Kundenportal
Kundenspezifisches Branding
Mehrere Währungen
Mehrere Zahlungsmöglichkeiten
Mobile Zahlungen
Mobiler Zugriff
Online-Zahlungen
PCI-Compliance
Persönliche Zahlungen
Prävention von Zahlungsbetrug
Rechnungsmanagement
Rechnungsverarbeitung
Self-Service Portal
Statusverfolgung
Suchen / filtern
Teilzahlungen
Transaktion-Überwachung
Transaktionshistorie
Verarbeitung von Kryptowährungen
Verkaufsberichte
Verkaufspunkt POS
Wiederkehrende- / Abonnement-Abrechnung
Zahlungsabwicklung
Keyana K.
Internal Operations Assistant in USA
Verifizierter Nutzer auf LinkedIn
Internet, 11-50 Mitarbeiter
Verwendete die Software für: Mehr als 2 Jahre
Gets the job done with hardly any issues ever.
Vorteile:
Authorize.net is our payment gateway, as we are a company that runs several credit card transactions daily. The fees are minimal, the customer service has always been great (even if, at times, the reasons I had to call we're not so great), and the website is about the simplest one I've ever used, considering all of the information it processes. We don't use any POS devices, just the website, but that's still MORE than enough for us.
Nachteile:
I wish it was easier to edit ARB subscriptions; for example, if I want to simply change the date that a customer's auto-charge runs, I have to actually delete the whole thing, and create a new one to reflect the date change. That's pretty annoying, but for a website that hasn't really changed much in the 12 years since I first began using it, I can only expect so much at this point.
Einzelhandel, 2-10 Mitarbeiter
Verwendete die Software für: Mehr als 2 Jahre
In Betracht gezogene Alternativen:
A Bit Dated, But Functional
Kommentare: Overall, positive experience. Had one day where the servers went down and were unable to take payment for a couple hours. Other than that, zero outages or complaints.
Vorteile:
We've had very little problems with fraudulent payment attempts. Security settings are quite customizable and ease of setup is good.
Nachteile:
The interface is a little outdated. Other processors like Square and Stripe feel more sleek and modern, more navigable.
Josh B.
Managing Member in USA
Verifizierter Nutzer auf LinkedIn
E-Learning, 2-10 Mitarbeiter
Verwendete die Software für: Mehr als 1 Jahr
In Betracht gezogene Alternativen:
Slow Payments, Convoluted Explanations for Account Use
Kommentare: Overall, Authorize.net has some benefits like customer trust and fraud prevention and if you are good at code, it might be great for you. Otherwise it seems a little outdated and complicated to set up and use beyond their automated features.
Vorteile:
I do like that Authorize.net is pretty widespread in its use, and that I feel I can implement it in a variety of mediums including SuiteDash CRM and Payments, my website, etc. It is rather versatile in that sense and allows for customization or more simplicity if needed.
Nachteile:
If you are doing anything beyond setting up Authorize.net with them directly and having them manage your processor, it is really difficult to figure out what to do and what you need. Customer service is great, but I prefer to just get things done on my own without multiple phone calls to set things up. Payments come slowly and it just overall feels really outdated for me.
Brian W.
Marketing Manager in USA
Verifizierter Nutzer auf LinkedIn
Einzelhandel, 11-50 Mitarbeiter
Verwendete die Software für: Mehr als 2 Jahre
Very Useful CC Gateway
Kommentare: Authorize.net is really a payment gateway for your site or business. We have utilized the mobile application for 1 off transactions and have been pleased with how it works. It is not made to be your whole inventory tracker in the least bit, but it does its job for the occasional transaction. We have been using the gateway on our sites for years. We have used Magento, and WooCommerce and now Shopify for our site. We did have some issues with WooCommerce and finding plugins for the payment gateway that worked for all we needed it to. That being said, for the majority of the time it has worked.
Thank you
Vorteile:
It really has never failed us when utilizing the application to run transactions on the go. It has worked for us for years.
Nachteile:
Integrations with WooCommerce has proven difficult at times. We have utilized the official plugin for some time, but that has recently started to have problems for us. We ended up switching to a new backend for our site. We'll probably still be utilizing Authorize.net though.
Kenneth M.
Chief Operating Officer in USA
Verifizierter Nutzer auf LinkedIn
Militär, 11-50 Mitarbeiter
Verwendete die Software für: Mehr als 1 Jahr
AUTHORIZE FOR NON PROFIT DONATION MANAGEMENT/PROCESSING
Kommentare: Customer service and adaptability of the system with our CRM has been very positive for us. When we adopted our new CRM system along with the the hosted website managed by the same CRM system, we were not sure how everything would integrate, but our donation links and sponsorship links that take contributors directly to Authorize for processing have never let us down.
Vorteile:
Authorize integrated flawlessly with our CRM system. It was one of several options for donor management and processing that was compatable with our CRM. We researched each available system and Authorize was both suggested by a fellow non profit as well as seemed to meet our requirements.
Nachteile:
Transaction charges seem to be the biggest issue that we have. There are industry averages for processing various cards, and Authorize is on par with other systems. It is unfortunate that Authorize does not offer a non-profit processing rate or possibly a flat rate that is well below what would be offered to a for profit organization.