Was ist EZFacility?
Die Park- und Freizeitsoftware von EZFacility zentralisiert die Verwaltung deiner Freizeiteinrichtungen. Dazu gehören Vermietung, Ligen, Registrierung, Veranstaltungen, Rechnungsstellung sowie Zahlungsabwicklung. Die schnelle, sichere und moderne Online-Lösung von EZFacility ist für jede Park- und Freizeiteinrichtung geeignet. Test, Kauf, Implementierung und Verwendung ist einfach. Egal, ob du nun Plätze und Felder reservierst oder Mitgliedschaften, Camps, Kliniken, Ligen, spezielle Events und mehr verwaltest: EZFacility hat die All-in-one-Software für Parks und Freizeiteinrichtungen, die deinen Bedürfnissen gerecht wird.
Wer verwendet EZFacility?
Fitnessstudios, Gesundheits- und Fitnessclubs, Personal-Training- und Performance-Training-Unternehmen
Wo kann EZFacility bereitgestellt werden?
Cloud, SaaS, webbasiert, Android (mobil), iPhone (mobil), iPad (mobil)
Über den Anbieter
Jonas Software
Ansässig in Hatboro, USA
2012 gegründet
Telefon-Support
Chat
Über den Anbieter
Jonas Software
Ansässig in Hatboro, USA
2012 gegründet
Telefon-Support
Chat
EZFacility – Videos und Bilder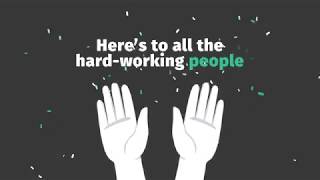 Kosten ähnlicher Produkte wie EZFacility vergleichen
EZFacility Funktionen
Abrechnung & Rechnungsstellung
Anwendungsmanagement
Berichterstattung und Statistik
Besuchermanagement
CRM
E-Mail Marketing
Fitnessbeurteilungen
Für Yoga- / Pilates-Studios
Gebühren-Management
In-Game-Analytik
Inventarverwaltung
Kalenderverwaltung
Klassen-Management
Klassenterminplanung
Kommunikationsmanagement
Kundenportal
Kundenprofile
Marketing-Automatisierung
Mitarbeiter-Management
Mitarbeitermanagement
Mitglieder-Datenbank
Mitglieder-Portal
Mitgliederkommunikation
Mitgliederverzeichnis
Mitgliedschaft-Management
Mitgliedschaftsarten
Mitgliedschaftsverlängerung
Mobile App
Mobiler Zugriff
Online-Buchung
Online-Zahlungen
Registrierungs-Management
Team-Management
Terminplanung
Veranstaltungsmanagement
Verfolgen der Teilnahme
Verkaufspunkt POS
Vertrags-/Lizenz-Management
Website-Management
Zahlungsabwicklung
Alternativen für EZFacility
Bewertungen über EZFacility
Kip W.
Owner in USA
Verifizierter Nutzer auf LinkedIn
Unterhaltung, 2-10 Mitarbeiter
Verwendete die Software für: Mehr als 2 Jahre
Great Product for FEC or Gym
Kommentare: I spent months researching options and talking to companies, ultimately EZ Facility won hands down. We had personalized training and were up and running quickly. I haven't regretted my choice once. We get notifications in advance for any upcoming changes and a customer service that has always made life easy for us. I recommend EZ Facility to anyone that needs an easy reliable platform. I doubt you will find a way to outgrow it or find it lacking. Simply put, EZ Facility is awesome.
Vorteile:
Flexibility. We can do everything that we want to do in a P.O.S. system and manage memberships in one solution. League management is also easy to use and set up. We barely scratch the surface of what this solution can offer.
Nachteile:
I would like to see more options in merchant card service integration. The options available are great, but more expensive than many other options.
Gesundheit, Wellness & Fitness, 2-10 Mitarbeiter
Verwendete die Software für: Mehr als 1 Jahr
In Betracht gezogene Alternativen:
EZ FACILITY SOFTWARE RULES !
Kommentare: EZ Facility is like having my own private IT department that's available ALL DAY LONG. I just can't physically see my IT team but they always pick up with an incredible happy, upbeat demeanor with SOLUTIONS AND ANSWERS..... Always. They have NEVER said they didn't understand something or didn't know about something.
Vorteile:
The efficiency, ease, thoroughness is 5 - Star
Nachteile:
Can't take the EZ FACILITY IT TEAM/STAFF out on weekends for drinks and dinner.
Angela C.
Membership Services Coordinator in USA
Gesundheit, Wellness & Fitness, 51-200 Mitarbeiter
Verwendete die Software für: Mehr als 2 Jahre
I work with EZ in membership, selling groups, items and packages, producing reports
Kommentare: Are we referring now to Capterra or EZ?
Vorteile:
I love that interested parties can schedule and pay for groups on their own computer from home. I do not like that this creates a duplicate member when they do so. I like that you can send a receipt by email to member.
Nachteile:
We have Youth Programs we prorate. Prorating in EZ is done manually, with a calculator, by staff which leaves room for error. When sending an email to members I cannot attach forms such as freeze or termination forms for someone who has already left the area. When selling memberships to a family of 7, it is very tedious having to enter the same emergency contact names and phone #s and billing information into all 7 EZprofiles. It would be nice to have a copy contact info for all of this. Then, If there happens to be an young adult child who wishes to pay his own membership, we could manually go in and edit that for him. Please offer this option to review again.
Sport, 11-50 Mitarbeiter
Verwendete die Software für: Mehr als 2 Jahre
EZ Facility Is the Lifeline of our Facility - The Bradley Sports Center
Kommentare: Our overall experience with EZ has been excellent. Attempting to switch to a new scheduling/bookkeeping software would be monumental and thankfully, EZ has given us no reason to even consider that possibility.
Vorteile:
EZ's intuitive learning relationship with the user is fantastic. There are functions that become second nature and those that are not accessed as frequently are easily recalled with just a couple of clicks. The ability to bulk schedule hundreds of recurring lessons over the course of several months is priceless. And the ability to create a large booking for a team or someone at the counter is quick and 100% accurate allowing us to let the customer see their and confirm right on the spot. With the invoicing functions, billing is straight forward and detailed. A client can question any item on an invoice and with the history function, we are able to see who made the changes or original booking and solve any miscommunication issues within a few minutes or hours. The pay functions are fantastic and using the cc interface is 100% accurate. Database storage is awesome and allows for a complete email campaign to all of a select group contained within the entire database. Email campaigns are professional and effective. The data mined from any campaign related to how many were opened, clicks that follow are priceless. It lets us gauge the relevance of the email and the response we get. Finally, when support is needed, even if it is just to ask how to do something, a REAL PERSON answers! Not only do they answer but they solve problems, help with tasks or take the time to teach us how to do something we do not know how to do. There is no better customer support in any business
Nachteile:
My only complaint with EZ is its inability to process invoices in a timely manner with hundreds of items contained within in a single invoice. We have clients who provide lessons over the course of a month and each individual lesson is a single item. When trying to modify an item or add an item to the invoice, this process can sometimes take minutes to do. If I am trying to modify many items, like apply discounts, this can take sometimes hours to accomplish. The upside of this is EZ has been very responsive to this unique issue engaging me all the way up to personal calls with support team software engineers to see the issues and then address them. I will say that while not perfect, there has been progress in reducing the time these tedious but frequently recurring tasks take.
Jenniffer S.
Front Desk Coordinator in USA
Erholungseinrichtungen & -dienstleistungen, 51-200 Mitarbeiter
Verwendete die Software für: Mehr als 2 Jahre
EZ Facility Software Review
Kommentare: Overall, I like EZ Facility. It is easy to learn and to teach to my team. Customer Service is exceptional. Having the ability to pull expiring memberships helps with increasing our membership numbers as I am able to send out reminder renewal letters. I would also like to have the ability to run additional reports (birthdate, members who haven't worked out in a while, etc) so that we could take our personal touch and customer service we offer to the next level.
Vorteile:
I like that it is easy to input membership data into the software. I manage the front desk so it is imperative that everyone on my team knows how to enter the data without mistakes. I also like that it is relatively easy to pull reports (deposit reports, expiring memberships, etc) as this feature is used daily. Also, customer service is remarkable. If I have a problem or question, the customer service team is quick to respond and very helpful in solving my problem or answering my questions.
Nachteile:
I would like to have the ability to be able to set the cancellation date in advance for our monthly draft members. We have a 30 day cancellation policy and if the membership isn't active for the next month, then we have to wait until the pending membership is active before we can cancel it. It makes for extra work and reminders. Also, we recently increased our pricing. This was a very time consuming in setting up the monthly memberships and has had an impact on the memberships whose accounts had been frozen.