Was ist ManagementPlus?
ManagementPlus, Inc. bietet seit 1995 herausragende Softwarelösungen in den Bereichen Augenheilkunde und optometriespezifische EHR (elektronisches Patientendatensystem), EMR (elektronische Patientenakten) und Praxismanagement für Augenärzte an.
Wer verwendet ManagementPlus?
Eine cloudbasierte Optometrielösung, die Optiker, Augenärzte und Augenspezialisten bei der Verwaltung von Terminplanung, Abrechnung, POS, Aktendokumentation und bei nutzerdefinierten Berichten, Rückerstattungen und mehr unterstützt.
ManagementPlus – Details
Eye Care Leaders
2004 gegründet
ManagementPlus – Details
Eye Care Leaders
2004 gegründet
ManagementPlus – Videos und Bilder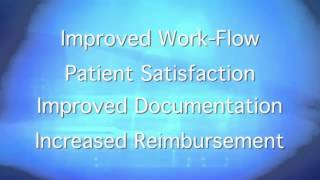 Kosten ähnlicher Produkte wie ManagementPlus vergleichen
Startpreis
360,00 $/Monat
385,00 $/Monat
260,00 $/Monat
Nicht verfügbar
ManagementPlus – Bereitstellung und Support
Einsatz
Cloud, SaaS, webbasiert
Windows (Desktop)
Windows (On-Premise)
Linux (On-Premise)
Training
Persönlich
Live Online
Webinare
Dokumentation
Funktionen von ManagementPlus
API
Aktivitäts-Dashboard
Anpassbare Berichte
Anpassbare Formulare
Anpassbare Vorlagen
Berichterstattung und Statistik
Bestandsverfolgung
Compliance Management
Daten-Import / -Export
Datenspeicher-Management
Diagramm-Erstellung
Dokumentenmanagement
Dokumentenmanagement
Drittanbieter-Integration
E-Mail Erinnerungen
E-Mail Marketing
E-Mail-Management
E-Mail-Verteilung
Echtzeit-Daten
Einkauf & Empfang
Elektronische Rezepte
Elektronische Unterschrift
Elektronische Zahlungen
Erinnerungen
Eventplanung
Formularverwaltung
Für Optiker
HIPAA konform
Integration in die Buchhaltung
Inventarverwaltung
Kalenderverwaltung
Kontakt-Datenbank
Kreditplanung
Kundendatenbank
Kundenmanagement
Kundenportal
Kundenspezifisches Branding
Mehrere Standorte
Reklamationsabwicklung
Rückruf-Nachverfolgung
SMS-Nachrichtenversand
SOAP-Notizen
Self-Service Portal
Sichere Datenspeicherung
Terminplanung
Terminverwaltung
Versicherungsmanagement
Verwaltung von Patientenakten
Vorlagen-Management
Workflow-Management
Matthew L.
Optical Manager in USA
Verifizierter Nutzer auf LinkedIn
Verwendete die Software für: Mehr als 2 Jahre
Great product. Always evolving for the better. Excellent, responsive customer service.
Kommentare: It's our lifeline. We'd be lost without it.
Vorteile:
they have an annual Users Group meeting that is invaluable (and fun). The EHR visit design tool is intuitive and powerful. You get to know each real human working their tech support. They are all helpful and knowledgeable. I don't know the actual number but I would bet the average job retention to be in the 6-10 year range.
Nachteile:
Any large and complex software can develop bugs. As many practices have customized the product to their own needs those bugs can manifest themselves in different ways. this can make it frustrating for the end user as well as the development team. However, they are relentless in the pursuit of perfection
Selene C.
Office Manager in USA
Verwendete die Software für: Mehr als 2 Jahre
Inexpensive PM system, but you get what you pay for.
Vorteile:
The system is relatively inexpensive, and there are many ways to customize the program to your particular needs. Fairly intuitive, and easy to teach others how to use.
Nachteile:
Too simplistic (for instance, lacks email or messaging within software, so we're unable to communicate in a HIPAA-compliant manner). Ability to run detailed reports is disappointing, as you can't combine different "sections" of the system, such as patient demographics and EHR visits. Requests for help are sometimes answered in minutes, or not at all, requiring multiple attempts to get a resolution. In the end, if you don't have high expectations, and aren't looking for cutting-edge technology, M+ might suit your needs.
Bethany Y.
Administrator in
Medizinische Praxis, 11-50 Mitarbeiter
Verwendete die Software für: 1-5 Monate
Quelle: SoftwareAdvice
Minimal support after contract signed
Kommentare: 1st of all we want with this software due tot capability to integrate directly to what seemed like a quality EHR system. The billing features would only be further enhanced once we could implement EHR down the road, however we purchased this program to use only for billing initially. We were sold on the "lcustomer service calls answered live 98% of the time". The reality was about the exact opposite. We can call numerous times in a day, either going straight to voicemail, or holding for 20 minutes then a voicemail and never recieve a call back & rarely within the same day, so we just keep calling. Further, our issues never seem to be a high priority to them, even when they feel URGENT to us. The week we implemented our contract, we were assigned a trainer, and received emails stating she was out of the office for the next 3 weeks with limited phone and email access. Nice start, huh!? & they had new phone sysytem so we also couldn't get customer service to answer the phone. We called our sales rep, and he was out to. We called and emailed other trainers, similar replies, out for weeks. Bottom line, M-plus took on to much, to soon and was not & &/ still not prepared, staffed & capable of servicing and training new customers. We have been with them now for going on 10 months with severe program issues due to lack of training and information. We schedule a training and they want to reschedule. They want to do everything on a recorded webinar when we need direct training & specific directions. There are significant shortcomings we are still coming across. Granted they have customers of 16 years who are happy but right now they are not capable of helping new customers. They are not personable & don't make their customers feel like their business really matters. In attending a recent users group meeting, there was nothing of special note to make us feel warm & fuzzy about being a part of their program. After all the problems we have had, even the CEO said "let me know if you need anything" but didn't really respond much when I indicated they completely missed many sales opportunities by not taking care of us from day one! (As it had been our intention to go EHR by year end)
Vorteile:
No up front cost, you pay monthly for the program. You can create about any report, once you learn to think like their program. Billing, EHR & Optical & batch eligibility. You don't pay extra for customer support
Nachteile:
You can't get live customer support as they promise. You do ALL the set up on your own (something other/older customers told me they didn't have to do, but apparently now new customers, or at least we did) The used a excel of patients & insurances & uploaded the bare basics. All the set up of insurances and clearing houses even the specifics of many of the loop and segments have fallen upon us to know & work through... again a very difficult, painful & unncessary process. Even when we are told how/what to enter, it has been inconsistent & had to be changed multiple times & as of this week, a program change now renders it ALL to be reprogrammed yet again... not by them, but now I have to go back to every single insurance & make changes to avoid denials...
Kathy Y.
Administrator in USA
Krankenhausversorgung & Gesundheitswesen, 2-10 Mitarbeiter
Verwendete die Software für: Mehr als 2 Jahre
Extremely easy to use. Very user Friendly.
Kommentare: EASE of use. Training quick and easy.
Vorteile:
Customizable for EHR and very user friendly. Have worked with this program since 2003 and would not change our system. They are always making upgrade to make the system better. Developers listen to the users to add functions on the system.
Nachteile:
The changes to the ownership has been tough. This was like a family in the support that we have used and got to know. Now they are becoming more corporate. This is a great group why change something that has been so good for so long.
Kathy Y.
Billing Manager in
Medizinische Praxis, 2-10 Mitarbeiter
Verwendete die Software für: Mehr als 2 Jahre
Quelle: SoftwareAdvice
Love this system
Kommentare: Great system for ophthalmologist!! Love the Practice management system and all the integrations for EHR, E-prescribing, claims, statements, payments, etc.
Vorteile:
Easy to navigate the systems and everything on the patient are in one place, not 3 places!
Nachteile:
The customer service staff is a little slow at getting back to the client. They need to have more experience in the CS staff. They did have this but changes in their staff have made it rough on complex issues.