Was ist Alfresco Content Services?
Alfresco Content Services bietet offene, flexible und skalierbare Funktionen für das Enterprise-Content-Management (ECM). Der Zugriff auf Inhalte ist überall und unabhängig von deiner Arbeitsumgebung möglich und lässt sich problemlos in andere Geschäftsanwendungen integrieren. Wenn Alfresco Content Services mit den umfassenden Prozessdiensten der Plattformen kombiniert wird, funktionieren deine Inhalte für dich und deine Geschäftsabläufe. Das Hinzufügen von Kontext zu Inhalten unterstützt eine bessere Entscheidungsfindung und verbessert die Produktivität sowie die Informationssteuerung.
Wer verwendet Alfresco Content Services?
Alfresco Content Services basiert auf einem Open-Source-Kern mit Unterstützung für offene APIs und einer Vielzahl von Bereitstellungsoptionen, einschließlich Cloud- und Hybrid-Cloud-Konfigurationen.
Wo kann Alfresco Content Services bereitgestellt werden?
Cloud, SaaS, webbasiert, Mac (Desktop), Windows (Desktop), Linux (Desktop), Android (mobil), iPhone (mobil), iPad (mobil)
Über den Anbieter
Hyland Software
2000 gegründet
Telefon-Support
24/7 Live-Support
Erhältlich in diesen Ländern
Vereinigte Staaten
Über den Anbieter
Hyland Software
2000 gegründet
Telefon-Support
24/7 Live-Support
Erhältlich in diesen Ländern
Vereinigte Staaten
Alfresco Content Services – Videos und Bilder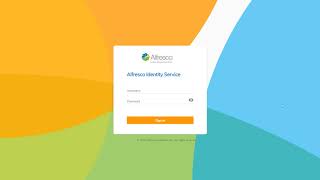 Kosten ähnlicher Produkte wie Alfresco Content Services vergleichen
Alfresco Content Services Funktionen
Anpassbare Vorlagen
Archivierung & Aufbewahrung
Augmented Analytics
Compliance-Verfolgung
Dateikonvertierung
Daten-Identifizierung
Datenaggregation
Dokumentenklassifizierung
Dokumentenmanagement
Dokumentenspeicher
Elektronische Formulare
Filesharing
Indizierung
Kontrolle des Genehmigungsprozesses
Mehrsprachig
Optische Zeichenerkennung (OCR)
Personalisierung
Suchen / filtern
Textbearbeitung
Versionskontrolle
Volltextsuche
Werkzeuge zur Zusammenarbeit
Workflow-Management
Zugriffskontrollen / Berechtigungen
Alternativen für Alfresco Content Services
Bewertungen über Alfresco Content Services
Armando
Network Manager in Paraguay
Verifizierter Nutzer auf LinkedIn
Computer-Software, 11-50 Mitarbeiter
Verwendete die Software für: Mehr als 1 Jahr
Document Management Tool and Collaboration Enterprise Software
Kommentare: My Documentary Management Processes were satisfied. Creation of PDF, Digital signature, Sending of documents to users of the system. Viewing the PDF online. Ensure the regulatory compliance of my company by classifying the documents.
Vorteile:
The most remarkable thing about Alfresco ECM is the unification of tools, the design and structure of tools that allow the design and fulfillment of the rules of documentary processes and business collaboration. Alfresco is a complex and wide-ranging tool in the Document Management and Collaboration segments.
Nachteile:
What could improve is the ease of use in the overall communication tool. Currently a mediun user is required to operate the system and thus achieve a correct document flow. Sometimes Cmis interaction could be a problem, most cmis programs have some dificult to connect like cmisSync.
Computer-Vernetzung, 2-10 Mitarbeiter
Verwendete die Software für: Mehr als 2 Jahre
Industrial strength document management system with records , workflow, and custom modules
Kommentare: Alfresco One is probably the biggest and best document management applications available. Records management is a huge plus. This app can and does replace entire warehouses of file cabinets and does it better than any paper solution could because you are able to have Alfresco search at the speed of light through the documents in your system to find what you're looking for, imagine being able to google a room full of file cabinets. The workflows are another thing, and the tagging. You can build your own modules which carry out actions on incoming and outgoing documents. Some really seriously successful companies and organizations are using Alfresco One as a key piece of their winning formula.
Vorteile:
Alfresco One can handle pretty much any job you throw at it. Built on java, it's industrial strength, and there's no end to the number of programmers available to develop custom modules for your specific needs. Government departments use Alfresco One. NASA uses Alfresco One. Some of the biggest names and most successful people in the world use Alfresco One at their company or organization. Soundly beats Microsoft Sharepoint, another document system, in terms of all technical achievement, openness, transparency, auditing, and overall quality.
Nachteile:
The license fee can be costly if you're an upstart new small business with no or low funding. For this reason there's the free version, Alfresco Community Edition. Built on java means you might pay a bit more for helpers to build for it, however, if Alfresco fits your needs, you probably won't mind. The Alfresco Community Edition forums are not maybe as active as other software's forums, probably because the number of people actually reaching the point of greatness in their lives and their careers where they are actually able to go paperless either on their own or with their organization's documents, is relatively fewer, than the billions of people whose documents are still on paper, and still impossible to search through, and still disorganized.
Verifizierter Rezensent
IoT Ecosystem Director in Italien
Verifizierter Nutzer auf LinkedIn
Unterhaltungselektronik, 10.000+ Mitarbeiter
Verwendete die Software für: Mehr als 1 Jahr
Rigid, outdated document management and content sharing platform
Kommentare: We used Alfresco as the company's main document management and sharing tool for several years. It was adequate but constraining, and over time the feature differential with more advanced tools became increasingly evident.
Vorteile:
Good flexibility in adding coworkers alongside external guests to document repositories. Good security measures on stored files. Not many redeeming features beyond this.
Nachteile:
Poor interface, with no OS integrations (only web interface), no drag & drop, counter-intuitive control placement, key features nestled deep into menus.
Verifizierter Rezensent
Website Developer, Graphic Artist & Social Media Manager in St. Lucia
Verifizierter Nutzer auf LinkedIn
, 11-50 Mitarbeiter
Verwendete die Software für: Mehr als 2 Jahre
Great CMS for SMBs
Vorteile:
I like the customization features, the work flow options, and it's compatibility with many file types. It makes searching for documents a breeze and keeping your content well organised in varying Projects/Sites. I particularly like the Dashboard setting on each site, that allows you to customize your overview of that project, giving visual to members, who is working on what files, and a live browser frame to keep you in the loop if your project is website based.
Nachteile:
The interface could use some work, I find the usability takes some time to get into in order to unlock all the features and functionality available to you. The documentation is a useful assistant in getting around the software.
David
Computer systems administor in Kanada
Verwendete die Software für: Mehr als 1 Jahr
Works great for lots of users
Kommentare: great group site
Vorteile:
easy to build work flows and group projects. Can build custom sites for groups. Has a good admin section. can easily add users and make groups. Lots of features.
Nachteile:
Can take a while to setup, hard to customize when out a lot of work and searching forums. with the api was a bit better