Was ist FTMaintenance Select?
FTMaintenance Computerized Maintenance Management Software (CMMS) ist eine zentrale Softwareplattform für Wartungsaufgaben zur Verwaltung von Arbeitsaufträgen, Ausrüstung, MRO-Inventar und präventive Wartungsaktivitäten. FTMaintenance ist als Software-as-a-Service-(SaaS-)Abonnement, Cloud-basierte Kauf- oder On-Premise-Lösung verfügbar. Neue Kundschaft erhält kostenlose Start-up-Services, einschließlich Unterstützung bei der Implementierung, Tools für den Datenimport, Schulungen und unbegrenzten Support.
Wer verwendet FTMaintenance Select?
Kleine bis mittelständische Unternehmen mit einem bis 50 Betrieben mit manuellen oder ineffizienten Programmen für das Wartungsmanagement.
Wo kann FTMaintenance Select bereitgestellt werden?
Cloud, SaaS, webbasiert, Mac (Desktop), Windows (Desktop), Windows (On-Premise), Linux (On-Premise), Android (mobil), iPhone (mobil), iPad (mobil)
Über den Anbieter
FasTrak SoftWorks
Ansässig in Mequon, USA
1995 gegründet
Telefon-Support
Chat
Erhältlich in diesen Ländern
Amerikanische Jungferninseln, Anguilla, Antigua und Barbuda, Aruba, Bahamas und 32 weitere
Über den Anbieter
FasTrak SoftWorks
Ansässig in Mequon, USA
1995 gegründet
Telefon-Support
Chat
Erhältlich in diesen Ländern
Amerikanische Jungferninseln, Anguilla, Antigua und Barbuda, Aruba, Bahamas und 32 weitere
FTMaintenance Select – Videos und Bilder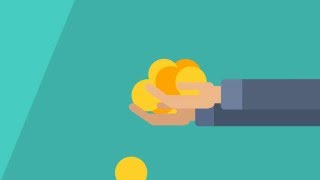 Kosten ähnlicher Produkte wie FTMaintenance Select vergleichen
FTMaintenance Select Funktionen
Abrechnung & Rechnungsstellung
Aktivitäts-Dashboard
Alarmfunktion / Benachrichtigungen
Anlagegegenstand-Management
Anpassbare Berichte
Arbeitsauftragserstellung
Arbeitsauftragsverwaltung
Asset Lifecycle Management
Barcode / Tickets scannen
Berichterstattung / Analyse
Bestandskontrolle
Bestandsverfolgung
Bestell-Management
Dokumentenmanagement
Drittanbieter-Integration
Einkauf & Empfang
Erinnerungen
Für mechanische Ausrüstung
Geräte-Management
Geräteinstandhaltung
Gerätenachverfolgung
Inspektions-Management
Instandhaltungsmanagement
Inventarverwaltung
Job-Management
Kostennachverfolgung
Kreditplanung
Kundendienst-Historie
Lieferanten-Management
Mobiler Zugriff
Prädiktive Wartung
Raumverwaltung
Statusverfolgung
Störfallmanagement
Techniker-Management
Terminplanung
Verfolgen von Vermögensanlagen
Versandmanagement
Vorbeugende Wartung
Wartungsplanung
Alternativen für FTMaintenance Select
Bewertungen über FTMaintenance Select
Brian
Chief Engineer in USA
Industrieautomation, 51-200 Mitarbeiter
Verwendete die Software für: Mehr als 1 Jahr
The best Maintenance program available.
Kommentare: First off the crew there that does all the dirty work we want to thank you here at FLS. Ft Maintenance has helped me tremendously not only to get organized but has brought down time in our facility down 23 percent. Having separate user accounts for my engineers give them the access to quickly search a part number find the location and have the equipment back up and running. Having a program that is so user-friendly and has so many features that save you time as far as managing your parts or also managing your budget can be a huge help when it comes to the end of year periods. Once again thanks for a good year Fast Trak.
Vorteile:
What I like mostly about the software is how organized it can make even the unorganized person.
Nachteile:
No there is nothing that I dislike about this software maybe just some knowledge that I need to gain.
Tom
Maintenance and Engineering Manager in Kanada
Lebensmittelproduktion, 51-200 Mitarbeiter
Verwendete die Software für: 1-5 Monate
In Betracht gezogene Alternativen:
Good product
Kommentare: Each asset is looked after and traced as per manufacturer recommendations.
Vorteile:
User friendly, easy to navigate and have some versatility.
Nachteile:
Not very versatile, can not choose or edit the fields that you would like to see on your screen.
Stephanie
Financial Controller in
Elektrische/elektronische Fertigung, 51-200 Mitarbeiter
Verwendete die Software für: 1-5 Monate
Quelle: SoftwareAdvice
Not happy with the sales department
Kommentare: We purchased this product in October 2014 over 2 years ago. It takes a lot of preparing to make sure it is setup how you will use it. Otherwise, you will be doing a lot of changing. We did not implement it the first year we had it due to time constraints, however, we still paid the annual maintenance fee in 2015. The second time the annual fee came up we elected not to renew as we still were not using the program. Our maintenance plan expired October 17, 2016. End of January things slowed down a bit for us so we had an opportunity to start implementation. I e-mailed the sales department and asked if we could pickup the annual maintenance and support now for the same price. October 2016 they were quoting a renewal of $. The sales department responded to my e-mail but did not give me an answer they wanted to talk about it with me on the phone. They did not call me they called my maintenance guy direct and told him it would cost more rather than the $. Frustrating after not implementing for 2 years still paying the first year of maintenance letting it lapse for only 3 months and wanting to more than double it. Not very good customer service I would say.
Vorteile:
Probably a good program if you had some support and customer service from them. The import process seemed to work well.
Nachteile:
Not happy with the sales team and it is involved in getting it set up correctly for your company. Especially if you are not tech savvy which is one of the reasons we looked at purchasing it. Takes a lot of time to get it implemented.
Antwort von Lisa
vor 5 Jahren
We understand that your time is precious. This is why we have built a highly qualified and focused support staff to help get FTMaintenance users up and running. In 2014, we provided your staff with free setup assistance and training, and will be pleased to provide additional free training and support services with your license reinstatement. Since 2014, we have continued to expand the capability of the FTMaintenance product. Under your reinstatement, you will gain the benefit of all of these new features. We are proud that our support staff has been rated, by our customers, at very top of the CMMS industry: http://www.softwareadvice.com/resources/4-best-vendors-for-cmms-support/. Our staff is currently in touch with you. We will do whatever it takes to get you up and running - on your schedule.
John
Health & Safety Coordinator in Kanada
Bau, 51-200 Mitarbeiter
Verwendete die Software für: 6-12 Monate
Seeback Roofing
Kommentare: Just a few issues:
- When I first generated reports I found the reports that shipped with FTMaintenance lackluster and limited. They were missing data fields that I needed to display for the sake of the company. I had to use Crystal Reports to create better reports particularly for the Demand Maintenance module. This took a lot of time but gave me the opportunity to learn SQL. The ability to make custom reports is my favorite feature of FTMaintenance.
- I found the inventory transaction module nearly impossible to use for correcting large amounts of inventory parts. Adding a feature for say the administrator to import a CSV file listing parts to update the inventory quantities would be a handy feature.
- Similarly, the purchase order, and especially the receiving modules, are difficult to use. Things like limiting the parts to those with the same vendor when creating a purchase order, tedious receiving (one part at a time), etc.
- Displaying and browsing the list of work orders in the Demand Maintenance module is very slow as compared to DM History. I presume that's because the program is constantly UPDATING and SELECTing in the database for each work order scrolled.
- I think a powerful feature would be to be able to create tasks, parts, vendors, etc. on the fly similar to how entries are created for DM/PM status, shift, requested by, etc. fields. Having a button to click that would open a small dialog would reduce the amount of flip-flopping between modules.
- There's several bugs I've discovered involving entering data into fields, particularly after entering the wrong thing. i.e. Entering the wrong equipment number during creation of a work order from the quicklist in DM will often limit the equipment available to select later. I have to either delete the work order (if the work order is new) or delete the wrong equipment and add the proper one from the equipment tab. There are minor annoying things in other modules that cause problems. I'll have to write the steps down later to reproduce the bugs.
- Tech support is very helpful and work hard to fix problems. I'm not sure if you've found someone to take over Mark's role but he seemed to be very knowledgeable about the inner workings of the software, especially with reports and the database structure. Despite these minor issues, a great program overall that is a lot of use in our company to monitor equipment maintenance, especially with new safety systems we're in the process of implementing.
Vorteile:
Flexibility to create reports. With only a few exceptions I like the SQL database structure making fun and easy to create powerful, professional-looking reports.
Nachteile:
- Default reports are lackluster and limited - Some modules can be tedious and finicky - Having to switch between modules when doing minor things like creating new tasks or parts
Antwort von FasTrak SoftWorks
vor 6 Jahren
John, thank you for your detailed review of FTMaintenance. We are happy that you find FTMaintenance to be a great solution. We are committed to customer satisfaction, and your valuable feedback helps us improve FTMaintenance. Our support team will contact you to share additional tips for maximizing your experience with FTMaintenance and assist you in upgrading to the latest version to eliminate several issues you have encountered. We continue to improve and expand FTMaintenance, including more flexible reporting, expansion of on-the-fly record creation, faster performance, and enhanced mobile capability. We will be in touch!
Brian
Machine maintenance in USA
Elektrische/elektronische Fertigung, 51-200 Mitarbeiter
Verwendete die Software für: 1-5 Monate
Quelle: SoftwareAdvice
Good CMMS for small business and getting up and running quickly.
Kommentare: Would like to see a little more detail in the work order completion like adding notes to a particular instance. This might be possible and I just haven't figured it out yet. I don't have a lot of experience with it and the work request feature has not been set up yet so I'm sure there's more for me to learn and tailor to my use. We are a mid-size machine shop and run the on-premise version with 22 pieces of equipment being tracked. What really attracted me to this software is it's price point, the attitude of it's representatives, and the fact that it's not too top heavy allowing me to get it running and not sit for hours entering all kinds of data I'll probably never use. They don't try to charge you for all the little extra things like a larger CMMS solution will. The yearly support and updates fee is the best I found.
Vorteile:
Not complicated. Setting up equipment is super easy and quick. Vendors are just as easy. There's no complicated database coding to have to worry about. Everything just gets assigned a number which is up to you how you want to start with that. Just about every drop down menu starts off empty allowing you to fill it with your custom fields. Even a state drop down where you enter addresses. Seems kinda silly but it's actually nice because if you only deal with suppliers from a few different states you don't have to scroll through 50 to get the one you need. This is a very customizable yet basic software.
Nachteile:
Some of the views need to be reorganized to show relevant information, but that is not hard to do. I've only used the software for a week.