Was ist Lone Wolf Back Office?
Lone Wolf Technologies bietet nordamerikanischen Immobilienmakler*innen Lösungen zur Integration und Automatisierung von Makler*innenbuchhaltungs- und Business-Management-Funktionen und verbessert die Leistung, den Betrieb und die Rentabilität in der gesamten Firma.
Wer verwendet Lone Wolf Back Office?
Nordamerikanische Immobilienmakler*innen, die Geschäftsabläufe und Rentabilität verbessern möchten.
Lone Wolf Back Office – Details
Lone Wolf Technologies
1989 gegründet
Lone Wolf Back Office – Details
Lone Wolf Technologies
1989 gegründet
Lone Wolf Back Office – Videos und Bilder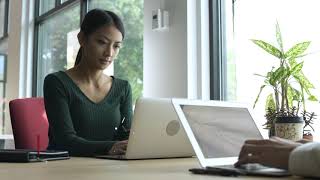 Kosten ähnlicher Produkte wie Lone Wolf Back Office vergleichen
Startpreis
Nicht verfügbar
Nicht verfügbar
170,00 $/Monat
Nicht verfügbar
Lone Wolf Back Office – Bereitstellung und Support
Kundenbetreuung
E-Mail/Helpdesk
FAQ/Forum
Wissensdatenbank
Telefon-Support
24/7 Live-Support
Chat
Einsatz
Cloud, SaaS, webbasiert
Windows (Desktop)
Training
Persönlich
Live Online
Webinare
Dokumentation
Videos
Funktionen von Lone Wolf Back Office
API
Agent-Management
Aktivitäts-Dashboard
Aktivitäts-Verfolgung
Alarmfunktion / Benachrichtigungen
Anpassbare Berichte
Anpassbare Vorlagen
Aufgabenmanagement
Berichterstattung und Statistik
CRM
Content-Management
Daten-Import / -Export
Datensynchronisation
Dokumentenmanagement
Dokumentenspeicher
Drag-and-Drop
Drip-Kampagnen
Drittanbieter-Integration
E-Mail Marketing
E-Mail-Management
E-Mail-Vorlagen
Echtzeit-Benachrichtigungen
Elektronische Unterschrift
Erinnerungen
Immobilienverwaltung
Kalenderverwaltung
Kampagnenmanagement
Kommunikationsmanagement
Konfigurierbarer Workflow
Kontakt-Datenbank
Kontaktmanagement
Kunden-Objekt-Abstimmung
Kundenmanagement
Kundenportal
Kundenspezifisches Branding
Lead-Erfassung
Lead-Generierung
Lead-Pflege
Leadmanagement
Pipeline-Management
Provisionsmanagement
Social-Media-Integration
Terminverwaltung
Transaktionsmanagement
Verfolgung von Interaktionen
Verwaltung von Auflistungen
Vorlagen-Management
Website-Management
Workflow-Management
Zugriffsquellen-Verfolgung
Barb C.
Office Administrator in Kanada
Verifizierter Nutzer auf LinkedIn
Verwendete die Software für: Mehr als 2 Jahre
Excellent program design specifically for real estate.
Kommentare: This software is the main focal point in my business. I'd be lost now without it. When I started I used ledger books to post entries, what a difference a few years can make. No more going over ledgers when you are out by a few cents. It basically does most of the work for you!
Vorteile:
Ease of use. The different components all work together to provide everything you need to run your real estate business efficiently. We receive regular updates throughout the year, things that help our business run smoothly. Lone Wolf listens to the companies using their products, this is huge. After using two other programs this one is by far the best. I have recommended it to many other real estate offices. In this business that changes on a daily business, you require the best up-to-date equipment to work with...and this, in my opinion, is it! I have used Lone Wolf for over 20 years. I've watched it grow and change and as our business has done the same.
Nachteile:
Would love to see an advertising program as part of the listing side, something that could be used to submit to the newspaper or other means of advertising.
Kim D.
Managing Broker in Kanada
Immobilien, 11-50 Mitarbeiter
Verwendete die Software für: Mehr als 2 Jahre
In Betracht gezogene Alternativen:
Every Real Estate Brokerage Big or Small should use this!
Kommentare: This software has thought of everything as far as accounting and running a real estate brokerage. Their support is excellent. Always available and speedy answers.
Vorteile:
This software has thought of pretty much everything that is needed for your accounting transactions etc all in one spot. Accountants love it and the reporting functions
Nachteile:
The only thing I didn't like about the product is that it is so extensive that the training curve is quite huge. Once trained though it is an amazing product
Fred J.
Owner/General Manager in Kanada
Immobilien, 11-50 Mitarbeiter
Verwendete die Software für: 6-12 Monate
A love/hate relationship.
Kommentare: My formal education was in engineering and I spent 23 years as a systems analyst and computer programmer developing and maintaining software systems for many different industries. This is one of the worst pieces of software I have ever used. The only reason we use it is that there is no alternative which provides so much of what is needed to manage the accounting needs of a real estate brokerage in one integrated system. The overall concept is comprehensive and reliable (if you can figure out how to use it) but the actual programming techniques and grouping of related functions are terrible. It desperately needs to be re-written. But it is the devil we know.
Vorteile:
BrokerWOLF covers most of our brokerages accounting requirements including listings management, sales (trades) management, agent billing and commissions payment, general accounts receivable, accounts payable, payroll and general ledger. The only thing that we have to manage separately is property management.
Nachteile:
I have been inclined to describe BrokerWOLF software as "old technology" but that is too kind. It is just plain poorly written. Even "pretty old technology" software allows for "adding on the fly" (ie: adding a vendor without having to leave the Invoice Entry function to use the Vendor Add/Change/Delete function). Also, in most areas of the system, if you make a mistake in entering some information or want to enter most of it and go back and edit it to add the remainder later, it is impossible to add or change any portion of the entered and stored item (even if it is strictly alphanumeric secondary information and not a key field) without having to reverse the original entry and then re-entering it. (bloody annoying). Even the normally simplest of functions, such as entering an accounts payable invoice, quickly became a full day exercise on the first try, with numerous calls to tech support instead of a quick 5 minute learning exercise, because of unexpected and un-intuitive "extras switches" or items which need to be entered or selected on the input screen, presumably to provide for some unknown feature somewhere else in the system. NOTHING IS SIMPLE OR INTUITIVE.
Timothy W.
Director of Operations in USA
Immobilien, 2-10 Mitarbeiter
Verwendete die Software für: Mehr als 2 Jahre
In Betracht gezogene Alternativen:
Keep increasing price but lots of features
Vorteile:
I has so many reports that you can pull. Lots of ways to structure the information it holds. It does a very good job for brokerage analytics.
Nachteile:
It is a little clunky sometimes utilizing Canada terminology over USA terms. They also continue to increase their standard pricing regularly.
Finanzdienstleistungen, Selbstständig
Verwendete die Software für: Mehr als 1 Jahr
In Betracht gezogene Alternativen:
Best for Real Estate Companies
Kommentare: Overall I liked working with BrokerWolf. The more I used it the more I liked it. I couldn't have done without their customer support and they were all great!
Vorteile:
Software is amazing for a real estate office. It figures commission and breakdowns of commission splits "to the tea". Although you pay for support, it's customer service and support is top notch!
Nachteile:
The software is challenging to learn at first. Once you get and idea of how it works, the program makes sense. However, the learning curve is large. Also, you cannot customize reports that easily.