Was ist Rezgo?
Rezgo ist eine führende Reiseveranstalter-Software für Unternehmen, die geplante Tagestouren, Aktivitäten, Veranstaltungen oder Attraktionen anbieten. Wenn du Papier und Stift sowie eine veraltete Reservierungsplattform verwendest, entgeht dir Geld durch Kunden, die online buchen wollen. Rezgo bietet eine ansprechende Buchungs-Engine mit Unterstützung für Online-Buchungen, Buchungen am Verkaufsort, die leistungsstärkste Verfügbarkeits- und Preisfindungs-Engine sowie vieles mehr.
Wer verwendet Rezgo?
Rezgo wurde speziell für Unternehmen entwickelt, die Touren am Zielort sowie Aktivitäten und den Besuch von Attraktionen anbieten. Rezgo ist gut für Touren geeignet, die Wandern, Sightseeing und Kajakfahren beinhalten.
Wo kann Rezgo bereitgestellt werden?
Cloud, SaaS, webbasiert
Über den Anbieter
Rezgo
2005 gegründet
Telefon-Support
Chat
Über den Anbieter
Rezgo
2005 gegründet
Telefon-Support
Chat
Rezgo – Videos und Bilder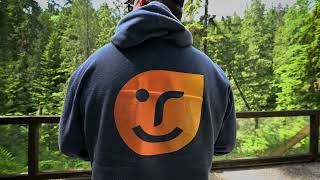 Kosten ähnlicher Produkte wie Rezgo vergleichen
Rezgo Funktionen
Anmerkungen zur Reservierung
CRM
Gruppenreservierungen
Kalender-/Erinnerungssystem
Kundenbetreuung
Online-Buchung
Paketerstellung
Preismanagement
Reservierung von Akitivtäten
Reservierung-Management
Ressourcenmanagement
Zahlungsabwicklung
Craig
Director of Sales & Marketing in USA
Verifizierter Nutzer auf LinkedIn
Unterhaltung, 51-200 Mitarbeiter
Verwendete die Software für: Mehr als 2 Jahre
Transformational for the business
Kommentare: The trend for in-location activities has been towards direct bookings. Adding Rezgo to our website made our website the single largest source of bookings. Bookings made on our website increased YoY every month for 6+ years. Being able to serve customers with instant online confirmation is easy for them and us. Rezgo is always there for us when we need them. Means a lot to us.
Vorteile:
Super-easy to integrate with the WordPress plugin. Connected to Viator, Expedia and GetYourGuide, which helps a great deal to not have to manage availability on so many websites. Easy for our customer service to adjust inventory, which is important to us because it can change quickly. Customers find it easy to use, as evidenced by online customer survey's we've conducted and the fact that in the 6+ years we've used it, I don't remember a single customer complaint about the process. Rezgo tech support is very responsive.
Nachteile:
For our purposes, there are no cons. Rezgo offers more features than we use as a performance venue and not a tour operator, so many parts of it are a mystery to me, but that's my fault.
Antwort von Rezgo
letztes Jahr
Hi Craig, Thank you so much for taking the time to share your positive experiences. You are such a valued client we are so pleased that your web bookings have increased since using Rezgo!
Jamo
Owner Manager in Australien
Sport, 2-10 Mitarbeiter
Verwendete die Software für: Mehr als 2 Jahre
Rezgo is an excellent, easy, simple to use booking platform with amazing customer service and suppor
Kommentare: Amazing
Vorteile:
We have been using Rezgo for many years and are extremely happy and satisfied with our choice of online booking platform. It is super simple to use, easy to learn and understand, easy to add new inventory, easy to set up Gift Cards which can be used for bookings, really simple to navigate and just a great system to use. If ever we are stuck with something, we send a support ticket in and the replies are always fast, efficient and answer the questions easily and simply so we can then get what we wanted done and they will assist if required. Their customer service is amazing. We run a single national Program with other providers and unfortunately are forced to use another booking platform which has been chosen by the administrators of this Program. We have stopped running this program now because the booking platform is so hard to use, is terrible and clunky and complicated and just highlights how lucky we are to be using Rezgo because of the superior, high quality and above all simple and easy to use features, system with excellent support. We cannot recommend Rezgo highly enough
Nachteile:
It woud be nice to be able to simply offer a % discount code. Discounted price codes can be set up under rules but it is time consuming and doesnt allow a blanket % discount on a single or multiple inventory items
Antwort von Rezgo
letztes Jahr
Hi Jamo, Thank you so much for your feedback! We work hard to provide quick and efficient support to our valued clients so it's great to hear you have had a positive experience. Our Rules feature allows you to set up discount codes by a % so we are happy to discuss this with you directly. Thank you again!
Verifizierter Rezensent
CEO, Co-Founder in
Verifizierter Nutzer auf LinkedIn
, 11-50 Mitarbeiter
Verwendete die Software für: Nicht angeboten
Quelle: GetApp
Definitely not for the big leagues.
Kommentare: This software is ok if you are a small business, but if you are planning on expanding in any way I don't recommend it. They recently changed over to a new platform and have been emailing us loads of emails saying a change is coming and that "there is nothing you need to specifically do". Then I wake up on Oct 1st and all the images on my website are down for a full day and we are not a small tour company. I asked them to pay the invoice to my programmers to fix the issues, 2 hours, and they said they wouldn't. I spoke to a rep there who said "You should have been responsible for these changes." I told him if he had alerted me properly I would have. They didn't really seem like they want additional business nor want to please their customers. Beyond that interface is subpar. There are much better Outsourced CRMs out there. Customization is very difficult and will cost you loads with your web designers. Their interface is tricky and filters don't allow you to easily track promo codes. It is also very difficult if you run a tour at varying times per day. Very easy to make mistakes and loose track of customers. If you are a small tour company maybe, but if you are planning to get larger I would look else where.
Antwort von Rezgo
vor 8 Jahren
Since you posted the same review on Capterra, I'll respond in a similar manner. I'm sorry that you were not satisfied with your customer service experience. We try very hard to provide the best possible customer support we can, but occasionally we fall short and when that happens, we take responsibility for our actions. That said, we expect that Rezgo members also take responsibility for their actions. These responsibilities are clearly stated in the Terms of Service that all Rezgo members, including yourself, agree to when they sign up and use the service. Your complaint regarding not being provided with adequate notice about the update is unfounded. We provided ample notice (over 9 months) of upcoming updates as well a generous 3 month beta period during which time you had ample time to become familiar with the new features and administrative updates and front-end changes. We posted these notices via email, on the website, our Facebook page, and on Twitter. We even recommended that you update your images in a blog post when the beta was released in July and again two weeks before the release was made. When you chose to call to complain about not being provided with ample notice and then insisted that we pay for your web developer to update the images, the support team provided you with the correct answer. Part of your responsibility as a Rezgo member is to maintain your content. You'll notice in the terms of service that we take responsibility for the technology and in exchange, you take responsibility for your content. Rezgo does not and never will manage your content for you. This is not something we have ever offered. When our support team transferred your call to someone who could properly address your request for reimbursement, but was unfortunately not able to answer your call, you called back and yelled at our support team. When our team was unable to satisfy your request on the phone, you chose to write negative reviews on these software sites instead of waiting for response. We don't condone or reward abusive behaviour towards our team and it won't be tolerated. For the record, we have honoured your request and credited the costs you incurred, as a sign of good will and nothing more. We did this not because we are responsible for your content but because it was an acknowledgement of your frustration with your customer service experience. Despite what you may feel, we take customer service seriously and we respect and appreciate the fact that you have chosen to use Rezgo. We don't force businesses to use our system and we don't claim that it is the best fit for everyone. If Rezgo is not a good fit for your business, you are certainly welcome to use a system that better suits your needs.
Viktoria
Owner in Kroatien
Informationstechnologie & -dienste, 2-10 Mitarbeiter
Verwendete die Software für: Mehr als 2 Jahre
In Betracht gezogene Alternativen:
Constantly improving
Kommentare: We used their API to book tours with tourism companies working with their system. It was a very nice and easy integration with almost no issues. As I worked in customer support as well, it would fall on my back to deal with any issues resulting in booking fails between our two systems. All other booking systems had issues, but Rezgo was the champion that never broke. Working with them is a treat!
Vorteile:
The Rezgo team is always on top of the situation - they roll out updates, communicate clearly and openly, and are a treat to work with. I love that they are focused on certain aspects of tourism industry rather than trying to be a jack of all trades like some of their competitors that offer not only tour booking, but tickets, physical item sales, etc. It earned Rezgo a special place in my heart. As they have a product that is not trying to be everything at the same time, we never had any issues in our integration, nor any booking failures that would require our support team to work extra hours.
Nachteile:
The interface used to be a little sub par, but the latest update looks great, so I can't say anything against that anymore! Rezgo is just great!
Antwort von Rezgo
letztes Jahr
Hi Viktoria, We really appreciate your wonderful review and positive feedback about Rezgo. We're so happy to see you've had a great experience using the system. Thanks for taking the time to provide your great comments!
Liz
General Manager in USA
Gastgewerbe, 11-50 Mitarbeiter
Verwendete die Software für: Mehr als 1 Jahr
We LOVE Rezgo
Kommentare: We are able to offer tour booking services to our guests even though our new property management system does not have it integrated. This is a major part of our business and until we found Rezgo we were not sure how to continue without major surcharges or complicated systems! We are so happy because Rezgo does exactly what we need!
Vorteile:
I love the flexibility that this product allows for - from keeping the cost low for us (1% is significantly lower than other products with same abilities) to being able to edit items easily once they are uploaded. The system is easy to keep up to date independently and customer service is always responsive and helpful when we need it.
Nachteile:
Nothing! It would be great if it could be integrated with our property management system but until then, there is nothing more that we could want.
Antwort von Rezgo
letztes Jahr
Hi Liz, Thank you so much for taking the time to leave us this wonderful review. We pride ourselves at Rezgo for our customer support and flexibility to suit your business, so it's great to receive your comments. Thank you from all of us at Rezgo!