Was ist MCS Rental Software?
Vor kurzem feierte das Unternehmen das 30-jährige Jubiläum der Entwicklung von Software für die Vermietungsbranche. Die führenden Mietverwaltungslösungen werden laut Hersteller von über 500 Kunden weltweit eingesetzt und basieren auf der neuesten Microsoft.NET-Technologieplattform. Dies spiegelt das Engagement wider, Lösungen anzubieten, die in Design, Funktionalität und Qualität überlegen sind und die erschwinglich, hochgradig konfigurierbar und einfach zu bedienen sind.
Wer verwendet MCS Rental Software?
Verwaltet Ihr Vermietgeschäfts in jeder Größe und passt sich den sich ändernden Anforderungen Ihres Unternehmens an; unterstützt mehrere Standorte, mehrere Sprachen und auch mehrere Währungen.
Wo kann MCS Rental Software bereitgestellt werden?
Cloud, SaaS, webbasiert, Windows (Desktop), Android (mobil)
Über den Anbieter
MCS Global
1976 gegründet
Telefon-Support
Chat
Über den Anbieter
MCS Global
1976 gegründet
Telefon-Support
Chat
MCS Rental Software – Videos und Bilder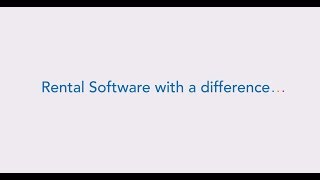 Kosten ähnlicher Produkte wie MCS Rental Software vergleichen
MCS Rental Software Funktionen
Abrechnung & Rechnungsstellung
Aktivitäts-Verfolgung
Alarmfunktion / Benachrichtigungen
Angebote / Schätzungen
Arbeitsauftragsverwaltung
Asset Lifecycle Management
Audit Trail
Auftragsmanagement
Auftragsverfolgung
Barcode / RFID
Berichterstattung / Analyse
Bestandskontrolle
Check-in/Check-out
Dokumentenmanagement
Flottenmanagement
Für mechanische Ausrüstung
Gerätenachverfolgung
Inspektions-Management
Instandhaltungsmanagement
Inventarverwaltung
Kundenmanagement
Online-Buchung
Raten-Management
Reservierung-Management
Standortverfolgung
Säumnisgebühren-Berechnung
Terminplanung
Verfolgen von Vermögensanlagen
Verfügbarkeit-Management
Vertrags-/Lizenz-Management
Vorbeugende Wartung
Wartungsplanung
Alternativen für MCS Rental Software
Bewertungen über MCS Rental Software
Bau, 2-10 Mitarbeiter
Verwendete die Software für: Mehr als 2 Jahre
MCS is extremely professional - they offer a very tailored software solution
Kommentare: The MCS Team is always on hand to tweak and advise on the best route to achieve our goals. MCS is an extremely professional company offering a very tailored solution and comes highly recommended by all of us at National Pile Croppers
Vorteile:
Great customer service, integration of our equipment with the resource planner. The workshop module allows us to keep control of our fleet and make sure maintenance and servicing is carried out on time.
Nachteile:
We haven't found any cons with the software.
Antwort von MCS Global
vor 2 Wochen
Hi Lee, thank you for taking the time to post your review. It is great to hear that our software has met your requirements. We pride ourselves on offering excellent customer service so it's good to hear that the MCS team has been able to support you in achieving your goals. We hope to continue to exceed your expectations. Should you need any further assistance in the future, you know where we are.
James
Managing Director in UK
Eventservice, 11-50 Mitarbeiter
Verwendete die Software für: Mehr als 1 Jahr
Since having MCS-rm, we have had the confidence we needed to grow
Kommentare: MCS has given our business the confidence required to be able to grow and has given our teams back valuable time to spend with our customers.
Vorteile:
Our favourite part of MCS is the efficiency it brings to us as a business. For example, we save at least 10 minutes per contract when it comes to invoicing, as there is no need for manual processes. We can also obtain all signatures electronically so that we can close deals quicker, and there is no manual chasing required. We have also improved our efficiency when it comes to making deliveries with the Transport Mobile App. With this feature, we can make last-minute changes to jobs regardless of where the driver might be, ensuring that every delivery goes to the right place even if a change does occur, which is common in the events industry. As a business, we have loved these time savings and improved efficiencies as it means we can be more customer-focused and enhance their journey with us. We also know that all customer data is safe with the MCS Cloud, so all our previous security fears have gone away. We have an extremely positive relationship with MCS. The team is always open and honest, and the collaborative approach with which they work with their customers is brilliant, as we all learn together. The implementation process was slick, easy and very professional. It was by far the best experience I have had when implementing a new system.
Nachteile:
We can honestly say we haven't found any bad points with MCS-rm.
Antwort von MCS Global
letztes Jahr
Hi James, Thank you very much for taking the time to post such a positive review. We are delighted that your experience with our product and team has been so easy and that you rate it so highly as that's what we always strive to achieve. It's also great to hear first-hand about your fantastic time savings through using MCS. Should you ever have any questions, you know where we are. The MCS Team
Jos
Operations Director in UK
Öl & Energie, 51-200 Mitarbeiter
Verwendete die Software für: Mehr als 2 Jahre
A COMPLETE, INTUITIVE AND RELIABLE SOFTWARE SOLUTION FOR OUR GLOBAL RENTAL BUSINESS
Kommentare: We know there are cheap, alternative rental software packages on the market, but these tend to be aimed at the smaller business - often falling short in functionality somewhere along the line. MCS has a lot of functionality available within it and a lot of experience in rental market, and therefore we know that we can grow with it over time. It has already improved our operational efficiency and has already shown its real value.
Vorteile:
When we went out to look for a software solution we decided we wanted to deal with a mid-sized company which is large enough to be reliable, yet small enough to be flexible. From the first enquiry through to implementation they took the time to understand our business and assisted us in re-shaping our internal business processes, in order to simplify and optimise our processes. MCS is always on hand to support us as and when required, and it is always done within a reasonable timeframe. This includes tweaking our software to optimise it even further for our changing needs and requirements.
Nachteile:
We only make use of approx. 60% of all software we have purchased. The main focus we have is keeping track of thousands of systems we deploy all around the world. The system is allowing this to happen really well. Any small issues that have arisen have been solved "on the fly". Maybe WE will discover some issues in the future, but we have no worries about them being handled promptly on request.
Antwort von MCS Global
vor 2 Jahren
Hi Jos Thank you very much for taking the time to provide us with such a great review. We are delighted that you rate MCS so highly and that it is proving to be so valuable to your business. We pride ourselves on providing customer service excellence and are therefore are very pleased to hear about your extremely positive experiences with MCS and our support team. We're so pleased that you've chosen MCS-rm as your future proof system. If you ever need any help with expanding your use of MCS, you know where we are and we're always happy to help. The MCS Team
Verwendete die Software für: Mehr als 2 Jahre
10 + years with MCS
Kommentare: We keep on learning lots of new things and can use more and more features. Even though a system is working well and you are pleased with its functionality and stability, as a user you always look out for further improvements, as nothing ever reaches an end to how it can be improved.
Vorteile:
MCS-rm is easy to use for every day rental and sales tasks. You can make changes in a contract and search up an item in many different ways using the item's specification (colour, weight, capacity etc). All staff can find out the value for an asset if it is being sold, as we handle our depreciations in MCS. We send EDI invoices with an easy print functionality to InExchange and have a synchronised link to our finance system for the sales ledger and credit control. I communicate with MCS in both Swedish and English, via phone, email and MCS Customer Club. But nothing is so good that it can't be better!
Antwort von MCS Global
vor 5 Jahren
Ulla, Thanks for your review. It's good to hear that you have integrated MCS-rm to both InExchange for your electronic invoices as well as your accounting system for your sales ledger and credit control. Our search functionality makes any rental items really easy to track down. As you already use the MCS Customer Club, you can now use the new 'collaboration' area there. This is where you can contribute and share your own ideas for future software development and discuss them with other users as well as vote for the enhancements that you want. All the best MCS
Jon
Operations Director in UK
Maritime Wirtschaft, 2-10 Mitarbeiter
Verwendete die Software für: 6-12 Monate
MCS was our perfect software solution because it simplified our in-house processes.
Kommentare: We are glad that we made a move from our previous software provider to MCS, as not only is the software far more user friendly, but the customer care and professionalism of MCS is on a far higher level. We look forward to a long working relationship with all at MCS.
Vorteile:
The MCS team are all fantastic. They have made the transition from our previous rental solution to MCS seamless. They work with the utmost professionalism and friendliness and are very approachable if we have any queries. The implementation process couldn't have been more straightforward. The support team were absolutely brilliant, on hand to help us wherever needed, and we were able to pick up the software very quickly. Since using MCS, we have been able to save 50% of our annual expenditure and reclaim 75% of our time we used to spend on admin duties. MCS has also helped us to improve our customer service with better document control through quoting and contracts and then obtaining signatures through MCS E-Sign. Being able to acquire signatures for all our rental documents in this way means that the process is now a smooth, slick one which takes the customer from the point of order through to invoice seamlessly, saving the back-office team multiple hours per week.
Nachteile:
None! We have not found any cons to MCS!
Antwort von MCS Global
vor 2 Jahren
Thank you for taking the time to complete a review of your experiences with MCS. It is lovely to hear that you have a good relationship with the MCS team. Customer service is a top priority for us, so we are delighted that the implementation went smoothly and our customer support team has been on hand whenever you have needed them.