Was ist QCommission?
QCommission ist eine leistungsstarke Vertriebsprovisionssoftware. Sie berechnet die Vergütung deiner Vertriebsmitarbeiter*innen genau und professionell. QCommission lässt sich in Salesforce, QuickBooks und andere Programme integrieren, kann aber auch eigenständig genutzt werden. QCommission ermöglicht es Vergütungssachbearbeiter*innen, jeden Provisionsplan zu berechnen: Pauschalpreise/Beträge, gestaffelte Tarife, kontingentbasierte Tarife usw. QCommission entspricht den Anforderungen der DSGVO und kann die Konformität nachweisen.
Wer verwendet QCommission?
Unternehmen, die immer noch Excel verwenden, um ihre Vergütungspläne zu erstellen, und die mit Fehlern in Tabellen sowie mit dem Zeitaufwand für die Aktualisierung von Provisionsberichten frustriert sind.
QCommission – Details
CellarStone
2000 gegründet
QCommission – Details
CellarStone
2000 gegründet
QCommission – Videos und Bilder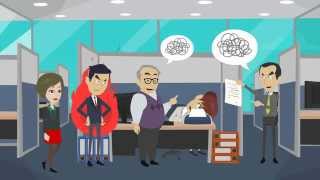 Kosten ähnlicher Produkte wie QCommission vergleichen
Startpreis
15,00 $/Monat
Nicht verfügbar
Nicht verfügbar
Nicht verfügbar
QCommission – Bereitstellung und Support
Kundenbetreuung
E-Mail/Helpdesk
FAQ/Forum
Telefon-Support
24/7 Live-Support
Einsatz
Cloud, SaaS, webbasiert
Windows (Desktop)
Windows (On-Premise)
Linux (On-Premise)
Training
Live Online
Webinare
Dokumentation
Videos
Funktionen von QCommission
API
Aktivitäts-Dashboard
Alarmfunktion / Benachrichtigungen
Anpassbare Berichte
Anpassbare Vorlagen
Audit Trail
Aussagen zu Entschädigungen
Berichterstattung / Analyse
Berichterstattung und Statistik
Bonus-Management
Bonus-Management
Budgetmanagement
Compliance Management
Daten-Import / -Export
Dokumentenmanagement
Dokumentenspeicher
Drittanbieter-Integration
Echtzeit-Analytik
Echtzeit-Berichterstattung
Echtzeit-Daten
Entschädigungsplan-Modellierung
Erinnerungen
Gehaltshistorie
Gehaltsplanung
Kontrolle des Genehmigungsprozesses
Leistungsbeurteilung
Leistungsmanagement
Lohn- und Gehaltslisten-Management
Marktdatenanalyse
Mehrere Währungen
Mitarbeiter-Bonusprogramme
Mitarbeiter-Datenbank
Mitarbeiter-Onboarding
Mitarbeiter-Self-Service
Mitarbeitermanagement
Mitarbeiterportal
Mitarbeiterprofile
Nachfolgeplanung
Organigramme
Personalmanagement
Provisionsmanagement
Rollen-basierte Genehmigung
Self-Service Portal
Verdienst-/Bonus-Management
Verfolgen der Teilnahme
Verwaltung von Unterstützungsleistungen
Workflow-Management
Zielsetzung / Nachverfolgung
Siehe die vollständige Kompensationsmanagement Software Liste
API
Agenturkommissionen
Aktivitäts-Dashboard
Aktivitäts-Verfolgung
Alarmfunktion / Benachrichtigungen
Anpassbare Berichte
Anpassbare Vorlagen
Audit Trail
Benutzer-Management
Berechnungen der Kommission
Berichterstattung / Analyse
Berichterstattung und Statistik
Bonus-Management
CRM
Compliance Management
Daten-Import / -Export
Degressive Kommissionen
Dispute Management
Dokumentenmanagement
Dokumentenspeicher
Drittanbieter-Integration
ERP
Echtzeit-Aktualisierungen
Echtzeit-Berichterstattung
Einmalige Anmeldung
Entschädigungsmanagement
Finanzanalyse
Flache Kommissionen
Gestaffelte Provisionen
Integration in die Buchhaltung
Integrationsmanagement
Kommissionen aufteilen
Kommissions-Terminplanung
Kommissionsanpassung
Kommissionserklärungen
Kommissionsrechner
Kommissionsregeln/-konditionen
Leistungskennzahlen
Mehrere Währungen
Planungs-Tools
Prognose
Provisionsmanagement
Prozentuale Kommissionen
SSL-Sicherheit
Statusverfolgung
Suchen / filtern
Vorlagen-Management
Wirtschaftsprüfung-Management
Workflow-Management
Zugriffskontrollen / Berechtigungen
Dave L.
Operations Manager in USA
Verifizierter Nutzer auf LinkedIn
Umweltdienstleistungen, 11-50 Mitarbeiter
Verwendete die Software für: 1-5 Monate
We had an overall positive experience in all phases of the configuration & implementation of QC.
Kommentare: Our commission process as it existed before QCommission was slow, time-consuming and open to human error. Automating the processes we formerly did by hand has given our payroll person more time to devote to other things.
Vorteile:
We were initially surprised that QCommission could handle our complicated multi-tier commission program but the people at QCommission told us it would be no problem. During the configuration phase we communicated with our QC project manager several times a week. Once the implementation period started, we threw a few additional requests their way which they were able to do without any problem. Our office manager and I were continually surprised that they were able to automate what was for us a time-consuming process which involved pen, paper, spreadsheets and color-coded stamps. This program has reduced our commission activities to a fraction of the time we used to spend on it. QCommission has helped our efficiency and we didn't need to break our budget to do it.
Nachteile:
Honestly, we are fairly new users of QCommission and haven't encountered any notable "cons" yet. Our project manager and the QC support people have been very responsive so far so I'm confident that any trouble we may encounter down the road will be handled quickly and efficiently.
Antwort von CellarStone
vor 4 Jahren
Hi Dave! Thank you so much for taking the time to write a review of QCommission! We're glad that QC has been a big help to you, and we hope to be able to continue to work with you for many years to come. Thanks again! - Dianne Gutierrez, Marketing Coordinator
Deanna C.
Office Manager in USA
Immobilien, 51-200 Mitarbeiter
Verwendete die Software für: Mehr als 1 Jahr
In Betracht gezogene Alternativen:
QCommission Provided the Streamlining We Needed
Kommentare: QCommission has helped our commission process greatly, we are able to provide professional statements and accuracy to our Brokers. They were able to create a platform that fit our commission structure while allowing for several different variables. From the beginning we felt they had our best interest in mind and worked with us to be sure they could provide what we needed. The support over the implementation period we received from [SENSITIVE CONTENT HIDDEN] was phenomenal, she was an excellent liaison between our team and the developers. She has been a great support throughout our time with QCommission.
Vorteile:
We were using excel spreadsheets and formulas which took much more time and concentration, triple checking every factor when calculating commission. We are a large Brokerage with several employees, processing thousands in commissions almost daily. QCommission took the human error out of the equation, calculating each commission correctly every time. They provide options for unique circumstances within our commission structures to help us provide quality service for our Brokers. They give you the tools you need to make changes on your own, rather than having to reach out to them which was important to us. The support has always been timely, which is important since we process commissions daily.
Nachteile:
It is a bit tricky to figure out how to make some changes at first, but once you get the hang of it you realize it's really pretty simple. Sometimes some of the reports seem a little convoluted and hard to comprehend.
Antwort von CellarStone
letztes Jahr
Hi, DeAnna! Thank you so much for taking the time to write a review for QCommission. We sincerely appreciate it. I have made sure to share your comments with the team. :) Please stay safe and healthy always! Best Regards, Dianne Gutierrez Marketing Coordinator
Teal S.
Director of Commission in USA
Versicherung, 51-200 Mitarbeiter
Verwendete die Software für: Mehr als 2 Jahre
Web-based consideration
Kommentare: Having worked with web-based commission systems, the current version of QCommission we are using is not an efficient process for our current operation. The need to create an upload form in Excel rather than uploading an unaltered carrier commission statement to process commission is time consuming and increases the risk of errors. Including paying the wrong agent, the policy doesn't exist in the Master File, etc. A small operation with experienced commission processors should not take a staff of three to complete paying commission every two weeks. Perhaps a web-based system would allow for direct upload of carrier commission statement eliminating the need to create an upload of information from many sources.
Nachteile:
Not web-based
Antwort von CellarStone
vor 5 Jahren
HI Teal! Thank you so much for writing us this review. We appreciate the honesty. Please rest assured that we have forwarded your concerns to the appropriate team as we'd like to further improve for our customers' benefit.
Laura C.
Sr. Financial & Project Analyst in USA
Bankwesen, 201-500 Mitarbeiter
Verwendete die Software für: Mehr als 2 Jahre
Custom fit for complicated needs
Kommentare: The customer service team is dedicated and professional. ALL of our needs and questions are always met and answered in a timely fashion. We've had a great experience working with their teams, from the sales to implementation and service.
Vorteile:
We have a highly intricate and diverse commission compensation plan. QCommission is highly customizable and functions with complicated layers of data while yielding accurate and valuable management reports. We like to self-manage the program, which the service team has been very helpful with.
Nachteile:
In house custom reports require some programming (SQL) knowledge.
Antwort von CellarStone
vor 9 Monaten
Hi Laura! Thank you so much for your feedback on QCommission! We're glad that it works with your complex compensation plan and that you're happy with our customer service team! I have forwarded your feedback regarding the custom reports to the appropriate team so they can work on improving those in future releases. Thanks again, and we look forward to doing business with you for years to come. Stay safe always! All the Best, Dianne Gutierrez, Marketing Coordinator
Robert A.
CFO in USA
Verifizierter Nutzer auf LinkedIn
Computer-Software, 11-50 Mitarbeiter
Verwendete die Software für: Mehr als 1 Jahr
Quelle: GetApp
QCommission a versatile solution
Vorteile:
Our Company uses QCommission with QuickBooks Enterprise to calculate and report sales commission for our sales and account management team. This versatile web-based tool has allowed us to implement a commission plan that is free of the burdens of a manual process. The QCommission Team worked closely with us to help implement and test the system prior to putting it into active production. This tool integrates well with QuickBooks to allow our Company to accurately calculate and pay commission. We are able to pay and report commissions timely, provide visibility to management and payees through the reporting capabilities and complete the process with substantially less effort. The tool has the ability to manage commission plans that range from the simple to the complex, allowing for changes as a company's needs changes. The QCommission Support Team is responsive and has always helped resolve any issues or address questions. I would strongly recommend this tool for any company seeking to efficiently and effectively manage a commission program. Pros Versatile web-based Integrates well with QuickBooks Can manage commission plans that range from the simple to the complex Good analytics and reporting Cost effective
Nachteile:
Can require support for material plan changes Web-based tool takes time to adapt to A more intuitive web interface would be helpful
Antwort von CellarStone, Inc.
vor 4 Jahren
Hi Robert. Thank you so much for taking the time to write this review. We sincerely appreciate it. Please rest assured that we will take your comments and do our best to improve. Best, Dianne Gutierrez, Marketing Coordinator