Was ist CGM eMDs?
Von medizinischem Fachpersonal zur Verbesserung der Pflege, Reduzierung von Fehlern und Vereinfachung des Geschäfts entwickelt, sodass die mit zu behandelnden Personen verbrachte Zeit automatisch in Rechnung gestellt und ordnungsgemäß kodiert wird.
Wer verwendet CGM eMDs?
Jede in der ambulanten Versorgung tätige medizinische Fachkraft oder Arztgruppe.
Wo kann CGM eMDs bereitgestellt werden?
Cloud, SaaS, webbasiert, Windows (Desktop), Windows (On-Premise), Linux (On-Premise), iPad (mobil)
Über den Anbieter
eMDs
Ansässig in Richardson, USA
1996 gegründet
Telefon-Support
Chat
Erhältlich in diesen Ländern
Vereinigte Staaten
Über den Anbieter
eMDs
Ansässig in Richardson, USA
1996 gegründet
Telefon-Support
Chat
Erhältlich in diesen Ländern
Vereinigte Staaten
CGM eMDs – Videos und Bilder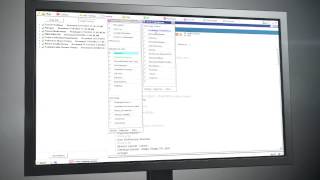 Kosten ähnlicher Produkte wie CGM eMDs vergleichen
CGM eMDs Funktionen
Abrechnung & Rechnungsstellung
Auftragserfassung
Coding-Unterstützung
Compliance-Verfolgung
Diagramm-Erstellung
EMR / EHR
Elektronische Rezepte
HIPAA konform
Medizinische Abrechnung
ONC-ATCB zertifiziert
Reklamationsabwicklung
Self-Service Portal
Terminplanung
Verwaltung von Patientenakten
Alternativen für CGM eMDs
Bewertungen über CGM eMDs
Verifizierter Rezensent
Psicóloga in Venezuela
Verifizierter Nutzer auf LinkedIn
Verwendete die Software für: 6-12 Monate
Excellent, comfort and speed of technology extends to the doctor's office.
Kommentare: The benefits are multiple, allows to program patients, equipment and personnel which can be a complex task, which makes a big difference in patient satisfaction. Likewise, you can have full control of EHR directly from the office or hosted in the cloud eMDs, the series of solutions works as a doctor thinks, and among other things, the Solution Series section is also known to be the leading system in capturing accurate clinical and billing data that supports the ability to make detailed quality reports and generate accurate claims.
Vorteile:
I like the most is that it improves the patients' experience with your practice, gives them the confidence that the practice enabled with technology can provide fast, efficient, accurate and compassionate attention. The management technology of medical practice improves relations with the patient, instead of moving away from them. I also like that Solution Series clinical solutions are designed by practicing physicians who recognize that the software must be fast, customizable and intuitive at the point of care.
Nachteile:
I like the least is that the form of relationship of the doctor with his patient is not predicted by the software and many of them, we must use technology but with caution.
Verwendete die Software für: Nicht angeboten
Quelle: SoftwareAdvice
Kommentare: I operate a solo practice general surgery office with one surgeon and two employees in a small town in north central Mississippi. I have been using e-MDs Solution Series since 2001 when I completed my active duty service obligation in the US Army. Software has come a long way in that time frame. My server is local in my office, not off-site. I provide my own IT support as there is no reliable support of sufficient calibre in town to do so. I occasionally use outside internet based support when I need OS/Active Directory/DNS/etc... type support. Upon leaving the US Army, I realized that electronic records were up and coming as the best means for documentation. I had no prior EMR experience, other than the CHCS system that was then in use in the DOD. I have been diligent in keeping my system up to date with the latest version of e-MDs. I use iPad nMotion application for documentation of notes for patients seen out of office. as well as reviewing records/documents from prior visits. I use iPhone Rounds application to document billable procedures that I perform outside of my office. Both apps can be used to scribe electronically when needed. The iPhone app comes in handy after hours to document phone conversations with patients immediatly after the call has ended. In the office, I use a Windows 7 Pro tablet to document my notes with the main Solution Series applications. Implementation initially was in 2001. I attended a two day training in Austin, TX where I learned both the charting and billing side of the software (Remember I was just in the US Army and had no billing experience, minimal coding experience). I hired a woman who had some billing experience from prior Family Medicine practice she had worked in. I taught her the Billing software mechanics. She taught me the coding/billing insurance processes. We were up and running in days and never looked back. I closed that initial practice and upon moving to my current location. I was able to set up the computer system, restore the database, and initially train two persons to use the software in the performance of their duties. I have had a few billing clerks over the last 10 years, and I and the outgoing clerk were able to train the incoming individual without difficulty. I actually can perform all the billing functions as needed when my clerk is absent (invoice generation, claim batch submission, posting of payments from insurance and patients, transfer of balances, statement creation, etc...) The charting software is currently very customizable to anyone's practice. As a general surgeon, my charting needs are somewhat different from a primary care practice needs. The ability to create/edit templates to document the different sections of the note, makes note creation very easy. By having complete templates, I auto-prompt myself or remind myself to ask questions that I might have forgotten to ask otherwise. Customer support has always been a strongpoint of the e-MDs company. I 'auto-triage' my support. Things that I need an answer to yesterday, are answered yesterday. Things that can wait, are submitted via the support forum and are answered in an appropriate amount of time. I also look for the answers to my questions prior to submitting the question. Benefits are hard to quantify in terms of dollars and cents. I was able to successfully attest to meaningful use both in 2011 and 2012 by using the system. I don't spend rent money floor space for a chart room. I don't pay my staff to go find and retrieve physical medical records to bring to me for review/comment/entry, and then refile them. Paper work is not lost once entered into the chart.
Bill
business manager in USA
Medizinische Praxis, 2-10 Mitarbeiter
Verwendete die Software für: Mehr als 1 Jahr
Quelle: SoftwareAdvice
Beware of 5 year contract
Kommentare: They are demanding that we pay $33,000.00 to leave this very bad experience. I would caution anyone before signing to use this company. When we reached out to the executives of the company for help, they said send all communications to their legal department. We've had to hire an attorney to help us get out of this mess! If I could give this company a negative star, I would!
Vorteile:
Some of the trainers were very pleaseant
Nachteile:
We have been having to process our claims directly because the claims were not being properly submitted. Even after all this time, the problem is still NOT fixed.
Karli
Office Manager in USA
Medizinische Praxis, 11-50 Mitarbeiter
Verwendete die Software für: Mehr als 2 Jahre
Quelle: SoftwareAdvice
Wish we never would have choose EMD's
Kommentare: Like I said, wish we would have went with another EMR when we went electronic, cost to switch EMR's and have the information transferred over is ridiculous.
Vorteile:
I do not like this software, its slow customer service is a joke
Nachteile:
The customer service is a joke. I have tickets that have been opened for several months and no one ever gets back to me. They have no communication on their end so many hands in the pot and no one resolves any issues. They never try to help you right now and only create tickets that they pretty much ignore.
Graf
Medical Director in USA
Medizinische Praxis, 11-50 Mitarbeiter
Verwendete die Software für: Mehr als 2 Jahre
In Betracht gezogene Alternativen:
eMDs for procedure oriented practice
Kommentare: Functional electronic medical record, able to e-prescribe.
Vorteile:
Can be customized and updated with templates for procedures tailored to individual practices
Nachteile:
Poor customer service. Updates are plagued with issues. Issues take forever to get resolved.