Was ist e-MDs?
Von medizinischem Fachpersonal zur Verbesserung der Pflege, Reduzierung von Fehlern und Vereinfachung des Geschäfts entwickelt, sodass die mit zu behandelnden Personen verbrachte Zeit automatisch in Rechnung gestellt und ordnungsgemäß kodiert wird.
Wer verwendet e-MDs?
Jede in der ambulanten Versorgung tätige medizinische Fachkraft oder Arztgruppe.
e-MDs – Details
e-MDs
1996 gegründet
e-MDs – Details
e-MDs
1996 gegründet
e-MDs – Videos und Bilder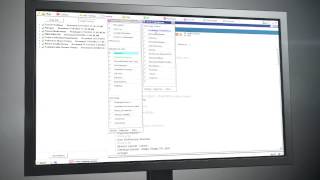 Kosten ähnlicher Produkte wie e-MDs vergleichen
Startpreis
399,00 $/Monat
499,00 $/Monat
N/A
Nicht verfügbar
e-MDs – Bereitstellung und Support
Kundenbetreuung
E-Mail/Helpdesk
FAQ/Forum
Wissensdatenbank
Telefon-Support
Chat
Einsatz
Cloud, SaaS, webbasiert
Windows (Desktop)
Windows (On-Premise)
Linux (On-Premise)
iPad (mobil)
Training
Persönlich
Live Online
Webinare
Dokumentation
Videos
Verifizierter Rezensent
Psicóloga in Venezuela
Verifizierter Nutzer auf LinkedIn
Verwendete die Software für: 6-12 Monate
Excellent, comfort and speed of technology extends to the doctor's office.
Kommentare: The benefits are multiple, allows to program patients, equipment and personnel which can be a complex task, which makes a big difference in patient satisfaction. Likewise, you can have full control of EHR directly from the office or hosted in the cloud eMDs, the series of solutions works as a doctor thinks, and among other things, the Solution Series section is also known to be the leading system in capturing accurate clinical and billing data that supports the ability to make detailed quality reports and generate accurate claims.
Vorteile:
I like the most is that it improves the patients' experience with your practice, gives them the confidence that the practice enabled with technology can provide fast, efficient, accurate and compassionate attention. The management technology of medical practice improves relations with the patient, instead of moving away from them. I also like that Solution Series clinical solutions are designed by practicing physicians who recognize that the software must be fast, customizable and intuitive at the point of care.
Nachteile:
I like the least is that the form of relationship of the doctor with his patient is not predicted by the software and many of them, we must use technology but with caution.
Verwendete die Software für: Nicht angeboten
Professional complete non boiler plate notes, most in seconds
Kommentare: This is my 2nd EMR/PM. Expect to invest time and $. The previous reviewers are not wrong about this software, it does require many clicks to do anything, but it will function differently in different hands. I like having the option of modifying every piece of data in my note, through structured drop down menus. Others prefer to push every patient into a 1 click boilerplate MS word style template. Structured data will be required for HITECH. But eMDs does allow you to make 1 click templates with the structured data. Even then you can change any piece by clicking it right in the note.
PM component is very efficient compared to my prior (Acrendo's) software I don't see how you could have better charting, If you dictated a note in the detail of this EMR note you would spend 2x as much time. But that won't happen out of the box. The first year will require many nights or weekends of template modifications to speed up your workflow.
Vorteile:
PM component Cut my billing time down 70% with AR improvement of 50% within a few months(over my prior EMR/PM system) Very versatile product Some English Natural language capability. Fairly smooth click to click. Things might take many clicks but they pop up quickly and smoothly while charting My notes look professional and thorough and take seconds for 99212 and <5 minutes for a 99203 (un-templated CC/HPI). ~15 seconds for a 99203 templated and uncomplicated condition Easily enter diagnosis and treatment plan in a few seconds then go back later and add details to note. But diagnosis and charges are captured within 30 seconds easily, despite the multiple clicks needed as mentioned by other reviewers. Everything is done within the note so as you write an Rx, give written recs and handouts, your note shows you gave it to them. You can even send different documents to different printers if needed, all as you sign your note
Nachteile:
When everything can become structured data, setup can take time--many months, maybe even a year but there is enough premade data to keep the development process minimally painful. No spell check in drop down menus to prevent foolish errors Jack of all trades master of none, until you develop your system to your liking. Crashes (but Minimal if you stop the use of Micorwave in the office while charting wireless-Not kidding) My implementation went badly, review your insurance and fee structure completely before billing!!! There is an odd quirk in the system intended to add versatility that can cause problems if you change your CPTs or add modifiers. This sometimes sets the fee to $0 if you click yes on the popup question do want to change the fee? Always say No!!! It isn't free!!
Heather K.
Podiatrist in USA
Gesundheit, Wellness & Fitness, 2-10 Mitarbeiter
Verwendete die Software für: Mehr als 2 Jahre
Quelle: SoftwareAdvice
Such a sad fate for Aprima!
Kommentare: Our overall experience with eMDs is HORRIBLE!! We are looking at potentially switching systems but will not make that decision until we see how things on the EHR side of things shake down. The only reason that we have not run away screaming yet is that we have been using the system for more than 5 years and are not up to the task of learning a new system and moving all of the records over. However we may change our tune depending upon how badly eMDs mismanages the system and how badly they decide to screw up what was essentially a fairly decent program as far as EHR's go.
Vorteile:
I thought that the EHR was pretty good when Aprima was its own entity. While eMD's has not completely botched it up, it looks like this is coming. Aprima academy was a great resource but it is being changed to an eMD's product so I doubt it will be of any use any longer. By the way, it is NOT cloud based! Don't let them tell you it is - that is a lie! Also, they will nickel and dime you to death! Beware!
Nachteile:
Aprima was a pretty good software when we signed up five years ago. While customer service was never a strong suit (still is not - may be even worse now), it was user-friendly for the most part. (Although when we signed up we were told it was a cloud-based system and it definitely IS NOT! We were using all functions of the system including the RCM/PM system. Since the eMD's takeover, that part of the system is a complete shit show and I absolutely beg anyone NOT to sign up for this portion of the system! Basically eMDs outsourced this whole portion of the system to India where is it now being managed by 600 people who have NO IDEA about billing and coding. (Even less than Aprima had prior to the move over - which we found out the hard way. We lost A TON of money and now use an independent billing and coding system who is still trying to clean up eMDs mess. ) Please, if you do nothing else, DO NOT SIGN UP FOR THE RCM/PM PORTION OF THIS SYSTEM unless you want to go bankrupt! I am concerned that the Aprima Academy is being changed. Thus far it seems that eMDs screws up everything it touches so we will see how badly they mess this one up.
Stephen S.
Physician assistant former Army Captain in USA
Medizinische Praxis, 201-500 Mitarbeiter
Verwendete die Software für: 6-12 Monate
Quelle: SoftwareAdvice
For Gods sake do not buy this product
Kommentare: I have used EMR for 25 years this is by far the worst experience of ever had.
Vorteile:
Absolutely nothing. The company is going to move to a different EMR
Nachteile:
No training, significant problems getting at work, significant problems with features that do not work, inability to get help.
Graf H.
Medical Director in USA
Medizinische Praxis, 11-50 Mitarbeiter
Verwendete die Software für: Mehr als 2 Jahre
In Betracht gezogene Alternativen:
eMDs for procedure oriented practice
Kommentare: Functional electronic medical record, able to e-prescribe.
Vorteile:
Can be customized and updated with templates for procedures tailored to individual practices
Nachteile:
Poor customer service. Updates are plagued with issues. Issues take forever to get resolved.