Was ist HomeGauge?
HomeGauge ist eine herausragende Lösung, mit der du dein Geschäft verwalten, vermarkten und ausbauen kannst. Der Report Writer ist schnell und flexibel, sodass du mehr Zeit mit deiner Familie verbringen und gleichzeitig ansprechende Berichte für Kaufende und Agenten erstellen kannst. Planungs-, Geschäfts- und Marketing-Tools stellen sicher, dass du alles hast, was du brauchst, um dein Unternehmen effizient zu führen. Mit dem laut Entwicklerangaben besten Support der Branche wirst du bei jedem Schritt unterstützt.
Wer verwendet HomeGauge?
HomeGauge wurde für Haus- und Gewerbeinspektion durchführende Personen entwickelt. HomeGauge ist flexibel und effizient und bietet alles, was du brauchst, um dein Inspektionsgeschäft souverän zu führen und für deine Kunden da zu sein.
HomeGauge – Details
SHGI
2001 gegründet
HomeGauge – Details
SHGI
2001 gegründet
HomeGauge – Videos und Bilder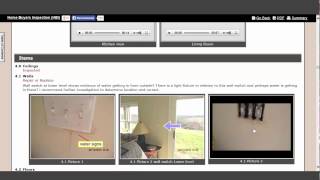 Kosten ähnlicher Produkte wie HomeGauge vergleichen
Startpreis
69,00 $/Monat
20,00 $/Monat
99,00 $/Monat
50,00 $/Monat
HomeGauge – Bereitstellung und Support
Kundenbetreuung
E-Mail/Helpdesk
FAQ/Forum
Wissensdatenbank
Telefon-Support
Chat
Einsatz
Cloud, SaaS, webbasiert
Mac (Desktop)
Windows (Desktop)
Windows (On-Premise)
Chromebook (Desktop)
Android (mobil)
iPhone (mobil)
iPad (mobil)
Training
Persönlich
Live Online
Webinare
Dokumentation
Videos
Funktionen von HomeGauge
API
Aktivitäts-Dashboard
Aktivitäts-Verfolgung
Alarmfunktion / Benachrichtigungen
Anpassbare Berichte
Anpassbare Felder
Anpassbare Formulare
Anpassbare Vorlagen
Aufgabenplanung
Automatische Sicherung
Barcode / Tickets scannen
Bericht-Zusammenfassung
Berichterstattung und Statistik
Daten-Import / -Export
Datensynchronisation
Digitale Unterschrift
Dokumentenspeicher
Drag-and-Drop
Drittanbieter-Integration
E-Mail-Vorlagen
Echtzeit-Daten
Elektronische Unterschrift
Elektronische Zahlungen
Erinnerungen
Formularverwaltung
Fotos hinzufügen und bearbeiten
Freihandskizze
GPS
Gewerbliche Inspektionen
Historische Berichte
Inspektions-Management
Kalenderverwaltung
Kommentar-Bibliothek
Kommentare / Notizen
Kundendatenbank
Kundenspezifisches Branding
Mobile App
Offline-Zugriff
Projektmanagement
Reparatur-Schätzungen
Schätzung
Versandmanagement
Video-Unterstützung
Vorlagen
Vorlagen-Management
Wirtschaftsprüfung-Management
Wohnungsinspektionen
Workflow-Management
Zahlungsabwicklung
Zusammenfassende Berichte
API
Aktivitäts-Dashboard
Aktivitäts-Verfolgung
Alarmfunktion / Benachrichtigungen
Anpassbare Berichte
Anpassbare Felder
Anpassbare Formulare
Anpassbare Vorlagen
Arbeitsauftragsverwaltung
Audit Trail
Aufgabenmanagement
Aufgabenplanung
Barcode / Tickets scannen
Berichterstattung / Analyse
Berichterstattung und Statistik
Berichtsvorlagen
Code-Durchführung
Compliance Management
Corrective and Preventive Action (CAPA)
Daten-Import / -Export
Digitale Unterschrift
Dokumentenmanagement
Dokumentenspeicher
Drag-and-Drop
Drittanbieter-Integration
Echtzeit-Aktualisierungen
Echtzeit-Benachrichtigungen
Echtzeit-Berichterstattung
Echtzeit-Daten
Elektronische Unterschrift
Formularverwaltung
Gerätenachverfolgung
Inspektions-Management
Kundendatenbank
Mobiler Zugriff
Offline-Zugriff
Risikobewertung
Scanfunktion
Statusverfolgung
Störfallmanagement
Subunternehmen-Management
Terminverwaltung
Tracking fehlgeschlagener Inspektionen
Trainingsmanagement
Versandmanagement
Vorlagen-Management
Wartungsplanung
Wirtschaftsprüfung-Management
Workflow-Management
Überwachung
Sean W.
Home Inspector in USA
Verifizierter Nutzer auf LinkedIn
Bau, 2-10 Mitarbeiter
Verwendete die Software für: Mehr als 2 Jahre
Homegauge ROCKS!
Kommentare: Customer service is outstanding and the company is always updating & with improvements as recommendations are heard.
Vorteile:
Lots of options for customization & software allows a very easy interface with the clients,agents & inspectors. Software is best home inspection Software out today!!!
Nachteile:
Improve the Companion App to allow more cohesiveness between the desktop & tablet. I wish it was easier to navigate the report options to change comments & diagrams easily.
Verifizierter Rezensent
Owner - Home Inspector in USA
Verifizierter Nutzer auf LinkedIn
Immobilien, Selbstständig
Verwendete die Software für: 6-12 Monate
In Betracht gezogene Alternativen:
My only choice and haven't looked back
Kommentare: It has been a wonderful ride as I've become more comfortable with the mobile application and customizing my systems to compliment the web based service. The web services are an additional cost, but you are absolutely missing our and even causing yourself massive headaches if you aren't integrating the web portal.
Vorteile:
The ability to create a system that integrates everything from scheduling appointments, to the final product being presented to a client all on a web based portal. It makes communicating with the customer seamless and allows the to create repair lists off the report I have created. Ultimately, it make me look more professional because it offers such a clean interface for my customers to interact with my company and their reports.
Nachteile:
Learning the actual reporting software took quite a bit of time. Auto-comments are difficult to figure out without a simple trial and error time. Using their video tutorials I'm sure would have made a world of difference, but I was limited on time when learning the program at the beginning as I was blessed to be busy enough I couldn't take all of them. Of those that I really needed to use to learn something, they were rather informative and usually led me to creating a solution.
Automotive, 2-10 Mitarbeiter
Verwendete die Software für: Mehr als 1 Jahr
Nothing but a check list and difficult to use
Kommentare: Frustrating. Infuriating. Aggravating. Exasperating. I'm a computer geek. I can usually overcome most any software obstacle, if the software is even remotely functional. But every time I came up with a work-around for some HomeGauge limitation, 2 more would pop up. Their customer support is above average. But good customer support is not enough to overcome the many software limitations of the desktop version and the broken iPhone version. I ended up switching to iAuditor, which is a far superior product that surprisingly, costs much less. Do yourself a favor. Avoid HomeGauge like the plague. It's a time waster.
Vorteile:
Hmmm… I sat here for two minutes, before writing this, just trying to think of something good to say about the HomeGauge software. But despite my best efforts, I can't think of anything I like about the software, itself. That said, I must complement the developer on providing above average technical support. Unfortunately their support is not enough to overcome the many missing or broken features in the HomeGauge software.
Nachteile:
Wow! The list of issues with HomeGauge is long. 1) Windows only - won't run on Mac. 2) iPhone version crashes regularly. 3) It's nothing more than a glorified list - NO LOGIC. 4) Generated reports are hard to follow. 1) The desktop version is only available on the Windows operating system. If you use a Mac, you have to install Windows on your Mac. Surprisingly, I found that the app actually runs faster on my Mac than on a friend's PC. Go figure… But many of the features that Mac users take for granted are not available under windows. So it becomes a pain to use. 2) Although they offer a mobile version, the iPhone version is less than useless. My RV inspections take 6 to 8 hours and the iPhone version of HomeGauge would crash 3 to 8 times during an inspection. I would always lose at least the last question that I answered. But at times, I lost as many as 8 responses. Every time HomeGauge crashed on the iPhone, I would have to spend several minutes going back to figure out which questions I was going to have to answer again and then re-create those answers. Result: I lost any time that HomeGauge saved me. Really less than useless. 3) It's nothing more than a glorified list. There is NO LOGIC. Therefore the user must answer many unnecessary questions. If the RV has only 2 air conditioners, I shouldn't have to answer questions about 5 ACs. 4) The generated reports are difficult to follow (poorly structured) and only in PDF. There is no built-in color coding.
Robert A.
Home Inspector RBI-1412 in USA
Immobilien, 2-10 Mitarbeiter
Verwendete die Software für: Mehr als 2 Jahre
In Betracht gezogene Alternativen:
Easy to Use. Spend more time DOING Inspections
Kommentare: 5-star experience. Pure and simple. Home Inspectors want support when they need it, but even more than that, they want to spend MORE time doing inspections instead of writing reports! With the Desktop HG app AND my mobile app with dictating capability. I have 90% of my report writing DONE while I am in the field doing the inspection. Bottom line: HG inspection software and their professional reports get me more business and make me more money!
Vorteile:
Easy to use - intuitive. Despite HG's great training in the Asheville area and through videos, I was able to get up and running in minimal time. I love that they are constantly adding new capabilities that impact my business growth - like inspection videos!
Nachteile:
I hated that HG took away the ability to add a Buyers Warranty with an Inspection report. That was another great value-add my clients liked. The integration (similar to the AirChek radon testing) was another differentiator I wish they did not remove.
Informationsdienst, Selbstständig
Verwendete die Software für: Mehr als 2 Jahre
Homegauge Software is the best I've used!
Kommentare: So far, I've had a great experience. I have never experienced a time when I couldn't access it, and my clients and agents appear to like it also.
Vorteile:
Over the past four years, I have used a couple different inspection software products. I started with a very basic program, that was inexpensive, but soon realized I needed something with more functionality. Specifically, the ability to customize the program was a must. After another miss, I finally landed on HomeGauge and found that it worked great for my needs. It's very customizable, and was easy to get started. They had some great tutorials and now, over 2 years later, I couldn't do business without it. I also like the ability to save back-ups to the cloud as well as my own computer. Overall, I would say that it fulfills all my needs quite nicely.
Nachteile:
The only thing I don't like, which is consistent with almost all software in this day and age. The $30.00 fee every month for using the cloud services. Not that it's pricey, but I'm just not a big fan of SAAS. I miss the days when you bought something, you owned it.